Hi all!
Long time lurker, first time poster. I've been obsessing over making a foamie Space Marine for more than a month.
After 4 weeks of research, I'm feeling ready.

My main inspiration is
this
exquisite "art-scale" miniature sculpted by
Lamenter
and painted by
Volomir
.
I love everything about it. The mark VIII armour, the paintjob, the stance, the proportions.
For my marine I want a silver Deathwatch arm with a power fist and a working motorized chainsword with soft foam blades. My one concession that isn't solidly grounded in W40k imagery is a proper sculpted eagle standard, on the backpack. In warhammer 40k miniatures, the aquila (eagle) standards are usually flat sculptures. I wanted mine to be more life-like and hopefully more majestic, with its wing span.
I'm staying in the Imperial Fists chapter and keeping the veteran sergeant helmet. The melee weapons also suggest vanguard. So my build is an Imperial Fists Vanguard Veteran Sergeant
.

My goal is this hack-job collage:




I'm of course using pilerud's priceless Space Marine build guide and the 3D files from obscurus crusade(JF's custom foam files )

with a few deviations:



1. I'm going for proportions closer to artscale, which is what Lamenter calls his converted miniatures that are between "truescale" size and mini size. The proportions of the recent Primaris space marines are also an inspiration.

2. I'm only adding 12cm to my height, so the final height is going to be 1.84 . I want to avoid my arms t-rexing, and the miniatures are kind of squat anyway. I'm hoping I will be plenty imposing, especially with the eagle standard on my back

3.I used my paltry 3D knowledge to model a new helmet, based on crealinkarts' blueprints which are in turn very faithfully based on official miniatures. I'm going for the variant helmet without the cables. The helmet unfolds into 3 pieces, using Evil Ted
's technique, to minimize seams.


4. I messed with the proportions, re-scaling and remodeling the default .obj files, so that I fit inside the armor. Here's an early 3D render




5. My powerfist is going to be linkage-operated instead of string-operated. I have the main mechanism done, here's a finger:




6. I'm going for a female space marine, her name is Theodora Invicta, named after a Byzantine saint (since Imperial Fists have Terran names), has been seconded to the Deathwatch for a decade and misses her kill-team. (And it's not even heresy, the geneseed needs a Y chromosome, and I'm a trans woman. Y chromosome: check. Though I wish they would just allow female space marines already. Even one of the lost Chapters, come on, the Y chromosome thing is inexcusably bad science anyway, and the setting has always been half-serious.)


I'm waiting for the foam to arrive to start crafting!

Tell me what you think and wish me luck <3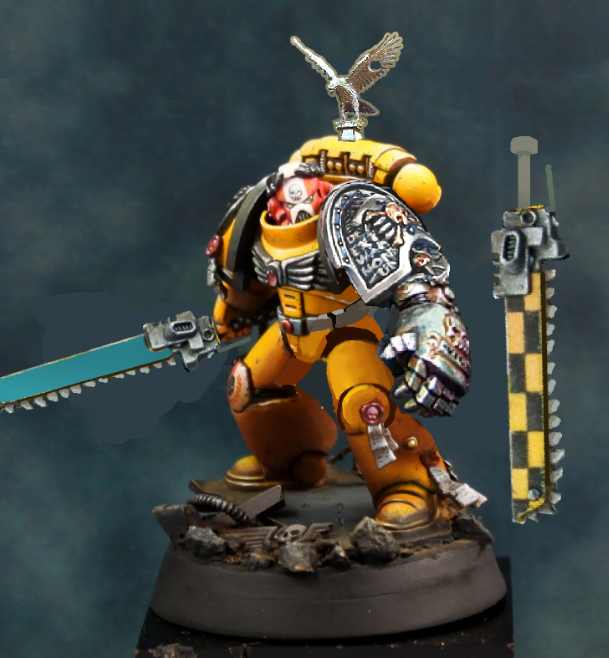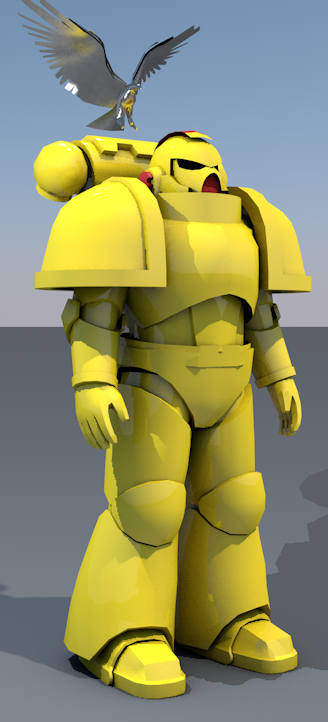 Last edited by a moderator: