Active Member
RPF PREMIUM MEMBER
Hey guys, so I'm attending a con soon with a few of my buddies and I was feeling both nostalgic and trying something I don't see too much of...and one of my longtime favorites fit the bill quite nicely, MotherF*ckin Casey Jones.
So as always, with procrastination and the like, I've been leaving things till the last minute, but it looks like I may just make it this time.
Anyways, I decided to do my own take on the masked vigilante, but it's mostly taking elements from these:
With those in mind I set out. Had a file on my computer from god knows where and when that matched the sort of style I was going for so I printed it out and used it to create templates to use for cardboard as I was looking for more rigidity.
Went ahead and fiberglassed, and two layers later I had something a little more sturdy. As I was fiberglassing I squeezed the sides in a little to try and make it conform to my face, it could stand to be pressed more, but I'm satisfied.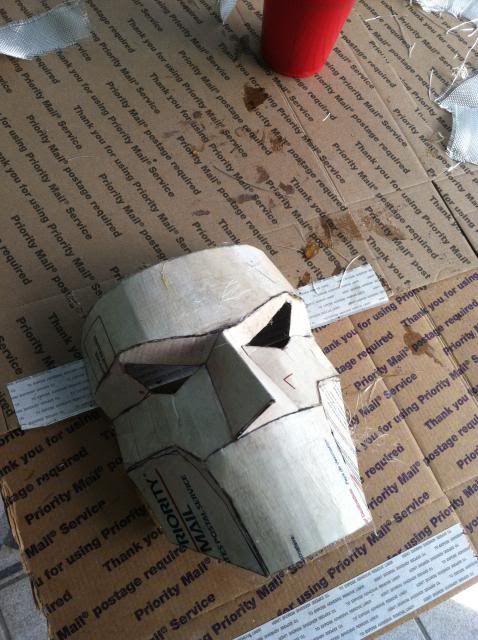 Then I had to figure out what sort of mouth hole styles I was going to go with, so I did a really quick sketch and settled on this: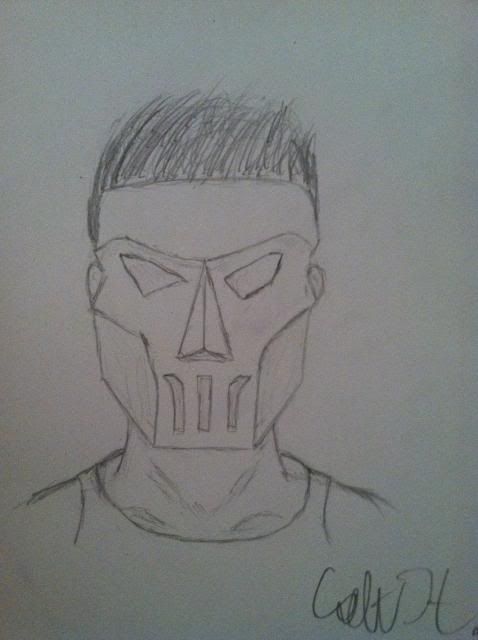 Now, I didn't really have the exact tools to cut through fiberglass on such a small scale, so after a trip to a friend's house and a long ordeal that I will not speak of, we managed to get to a rough stage that I will further detail sand.
So, loooong post with not too much interesting information, but bear with me :lol. I also have the legendary golf bag and gear, but I'll post that up later, going to be crunching down these next few days, gotta finish for Saturday. So, what do you guys all think?
Last edited: