Well-Known Member
RPF PREMIUM MEMBER
Ladies, or gents...
If anyone is looking for screen accurate Captain Marvel Flight Suits I been doing them for few months now! I saw someone on a thread was trying figure the patches out... Ya did that months ago!
So if anyone has any questions or needs any help or wants help making one, let me know! The progress on the patches was slow but I got them pretty dead on after some serious research!
I went with Maria's moral patch,
NOTE: Sparrow patch was not done out of respect for Maj. Stephen "Cajun" Del Bagno... (see Brie Larson Instagram on April 6th, 2018)
I just didnt feel right about doing the "Sparrow" Patch after his death and her Instagram posting, if she does wear it in the movie I may do run them then...
Brie on Instagram: "Cajun, I didn't know it was possible to feel my heart continue to break deeper and deeper as the reality sets in. You were a brilliant…"
Broke down the costume on my You Tube channel as well...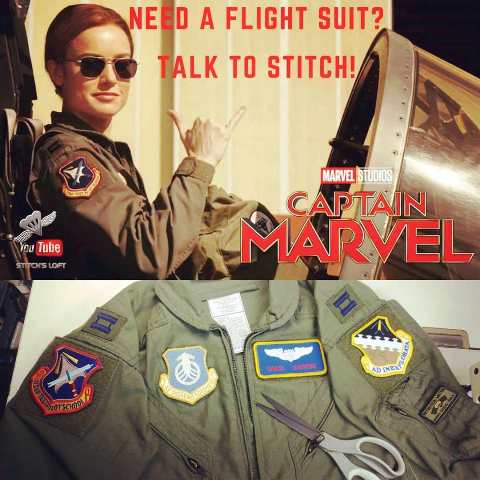 Anywho... if anyone is interested they are in the junkyard now!
Marvel - Capt Carol Danvers Flight Suit Patch Sets / Flight Suit Packages / S.H.I.E.L.D. Hats
Last edited: