I haven't posted anything in quite a while, but I always have a project on the go. I've been working on this one bit-by-bit for the past few years, and eventually finished it over the summer. I've finally gotten around to doing a full
build write-up on my blog
, and would like to share an overview here.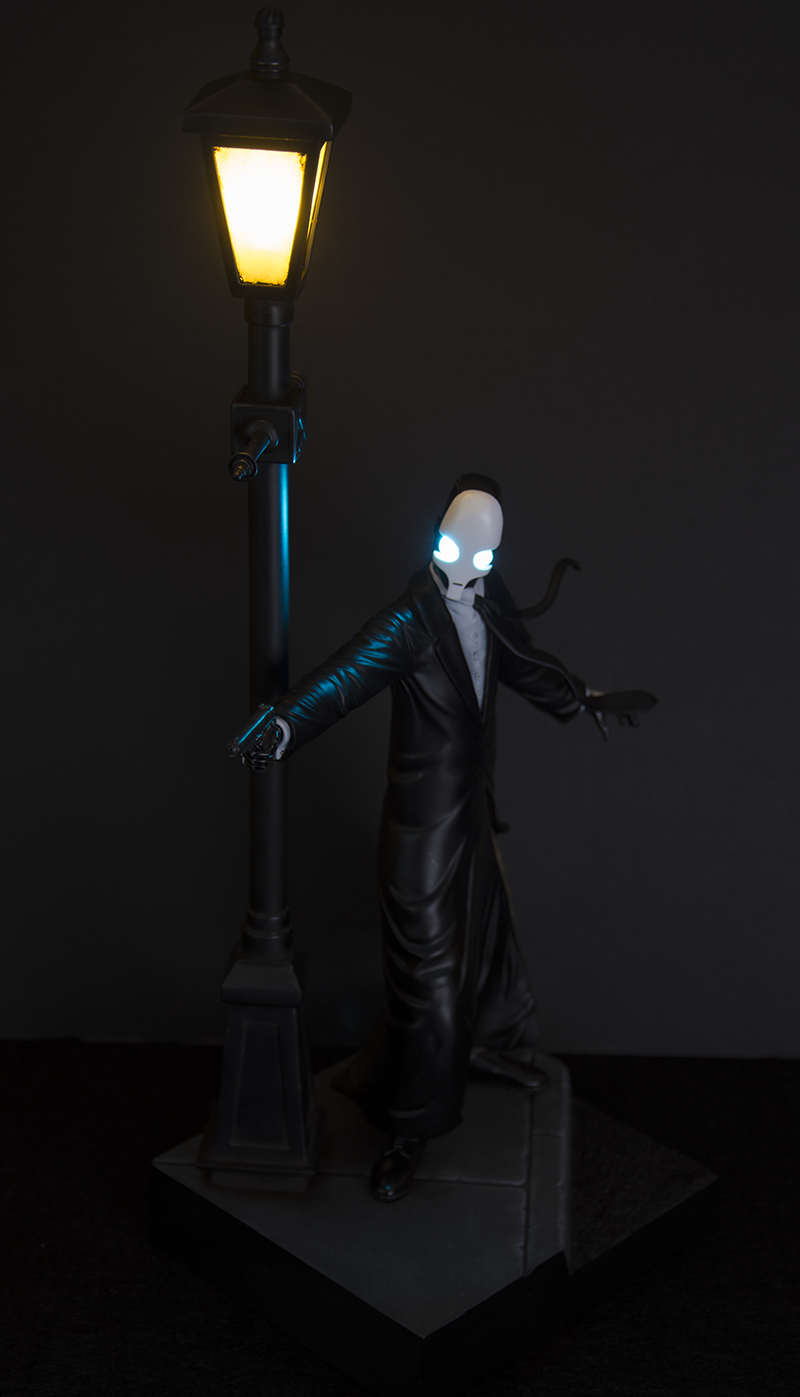 Carl Swangee is the noir robot detective from Penny Arcade's Automata series. This figure stands at about 9" tall head-to-foot and is the second full character sculpt I have completed (
Bioshock Infinite's Elizabeth
was my first). Unlike the previous sculpt, which was done with Super Sculpey, I used NSP Chavant for Carl, built up over a wire armature, and using wire mesh as the core of thinner pieces, like the coat tails and tie. The finished sculpt was molded and cast following my usual process, with the base fabricated as a one-off piece made with MDF and styrene. I used several different painting techniques to differentiate the black finishes on this piece, such as airbrushing gloss black for the shiny leather of the shoes, and weathering the matte black on the lamppost with a graphite pencil to look like aged wrought iron. Plenty of weathering was done to the base, airbrushing, drybrushing, and brushing on ochre powders to stick in the recesses. His eyes are ice blue LEDs, with a channel drilled down through his body and out the bottom of his foot for the wires. I used a flickering LED from a tea light for the lamppost, to give some extra mood and life to the noir scene.

Thanks for reading,
Terry