So ive been reading up on these forums for a little while now and i decided to start a build for a black and white themed party im going to in a month. Not having the patience at the moment to start a Pep build i took it upon my self to start a build out of some cardboard boxes we have left over from moving home, im building every thing out of cardboard including the cowl.
below is my start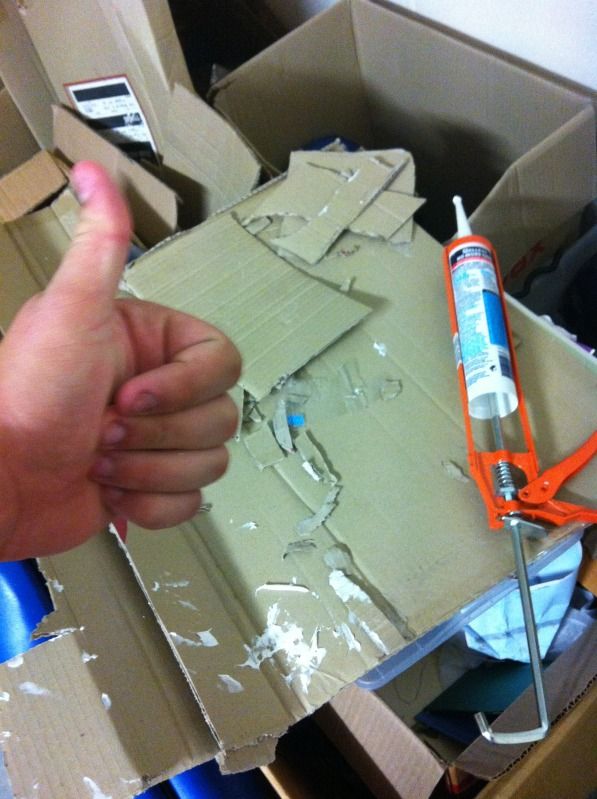 i used the desert storm suit as my inspiration and built off ideas i gathered from it.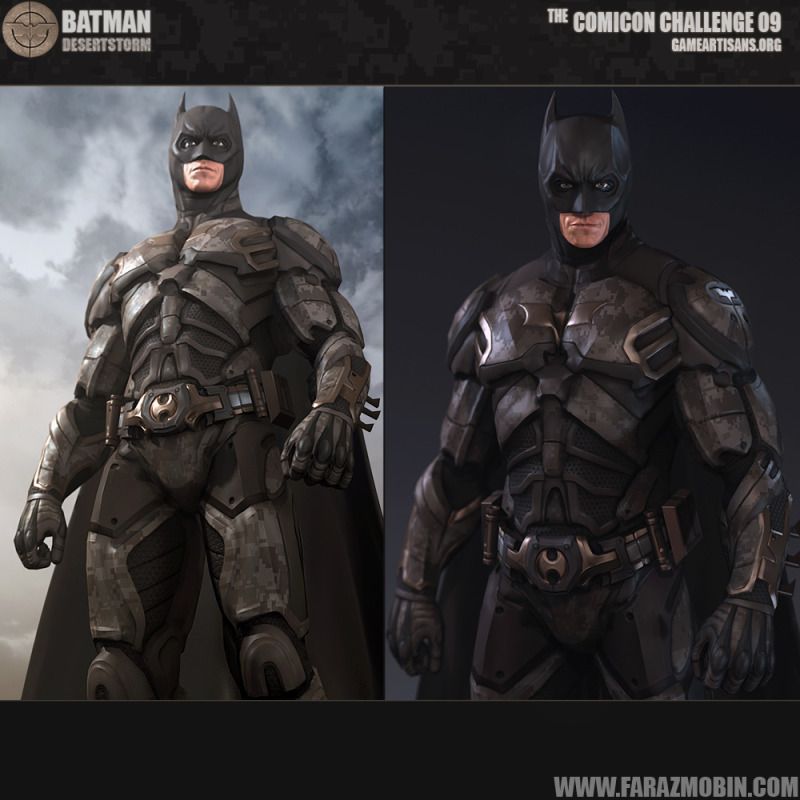 then i started on the chest
the gauntlet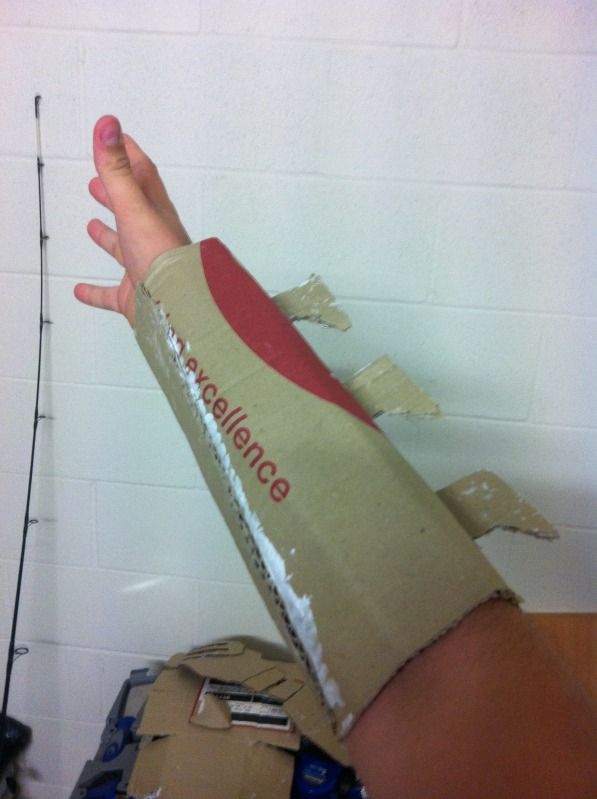 and most dificult of all is the cowl.... . i started by cutting out various shapes and fitting them to my head so it would fit so i got this
below is what happened next with the face. as i figured if the head doesnt look like batman then the body wont look like batman...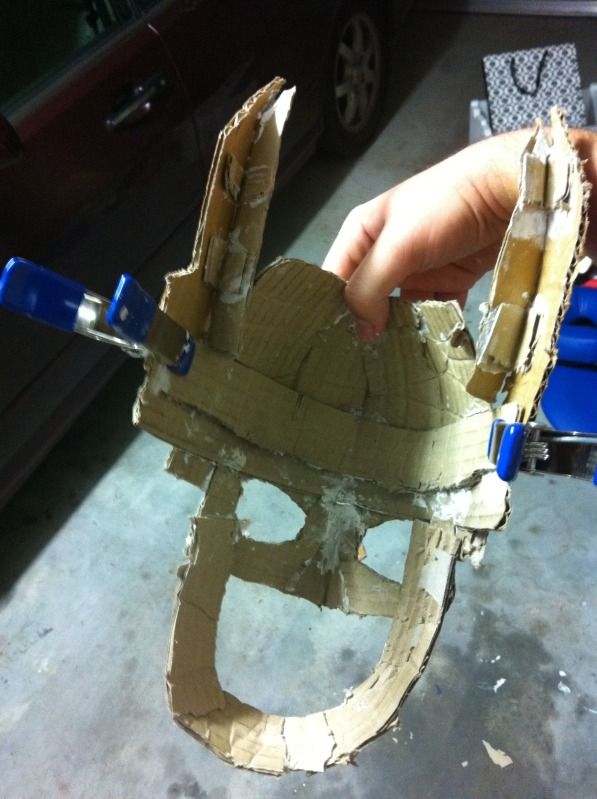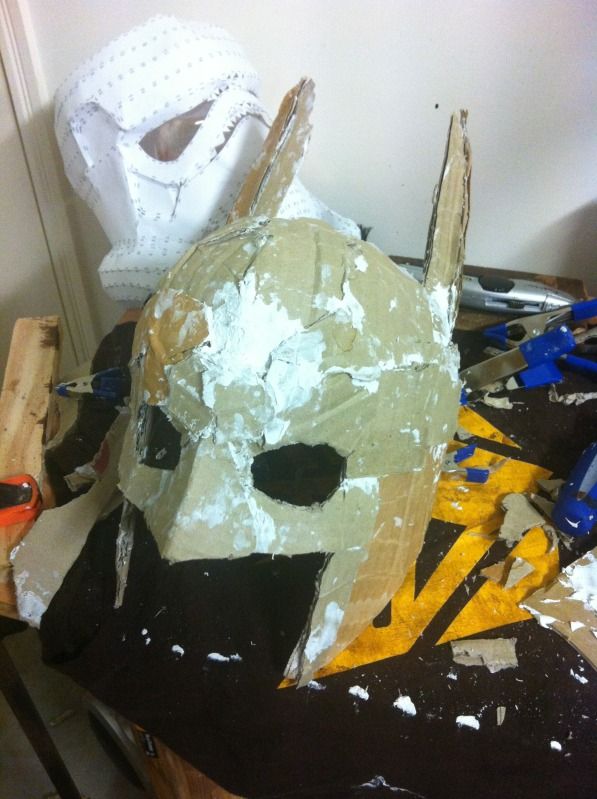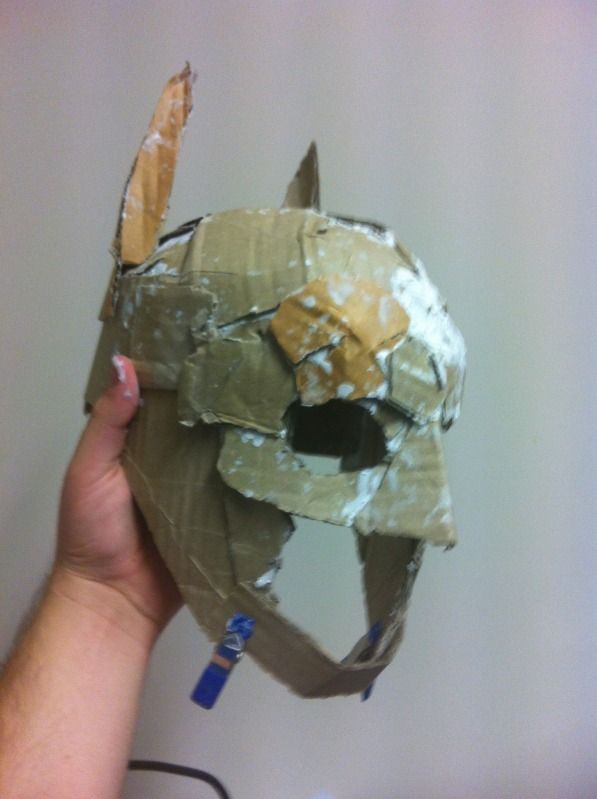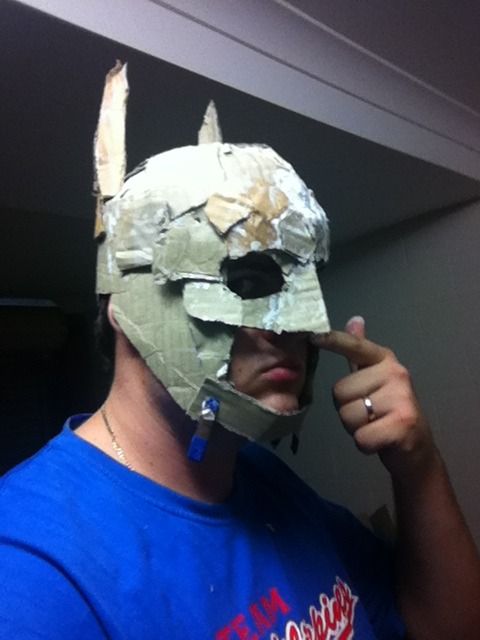 this has all lead me here..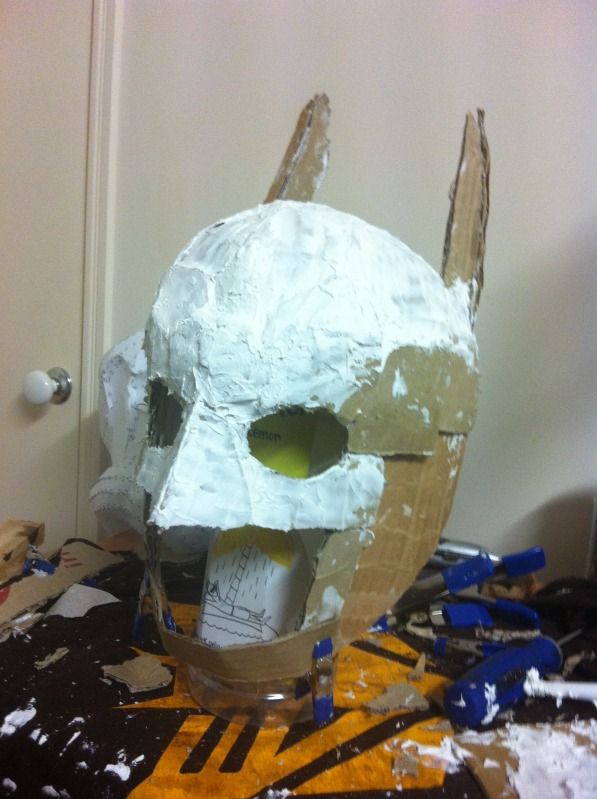 im now working on smoothing it out as cardboard is very rigid and messy looking. sofar everything is looking good and i have been working on it for about 3 days now "might not look like it"... anyway. let me know what you all think and if you have any ideas for improvement let me know. cheers :cool
p.s if you have any ideas on how to make a chin strap with elastic that would be awesome.