Active Member
RPF PREMIUM MEMBER
Hi all, This is my first Threat. Hope yal enjoy reading and watching as I go along with this. To start off, Captain Hook is simply my all time fav pirate, villain, etc. From an early age, I loved playing him and etc and having the toy hooks. Well now I'm far older, I've decided to do a lil collection of the various hook designs from the various films and tv. To start off, I have begun with Jason Issacs Hook. I 3d designed it myself in blender and had it 3d printed in 2 sections. I did print a different hook to the original prop however am going to be printing a screen accurate hook.

Ive started on a filling and sanding which is taking time but is getting there slowly.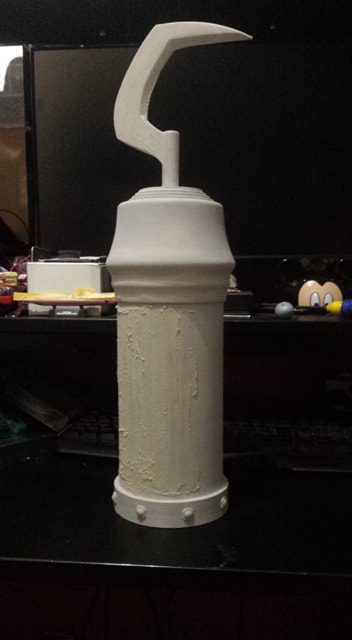 I am currently working on the other designs for the other hooks as well.
Atm I'm just trying to figure out how to do the spike shape at the bottom and also a way to make it so the top and hook part and can be detachable like the prop can so I am able to have the different variations of the hooks.