Sr Member
RPF PREMIUM MEMBER
I've recently opened an
Etsy shop
and have stocked it with a collection of my favorite base patterns for creating custom concept pieces. Among a number of individual patterns, I've also created a bundle of 9 patterns that can be modified and used to create any character.
To show how these patterns can be used, I decided to come up with an original concept character using this set of patterns and customizing them. For this project, I selected Captain Britain and will be walking through each of the patterns and how they are used to build the costume.
So, here we go!
I began by selecting some reference art that I liked and wanted to use as my inspiration for the design. These are the 2 main pieces I settled on.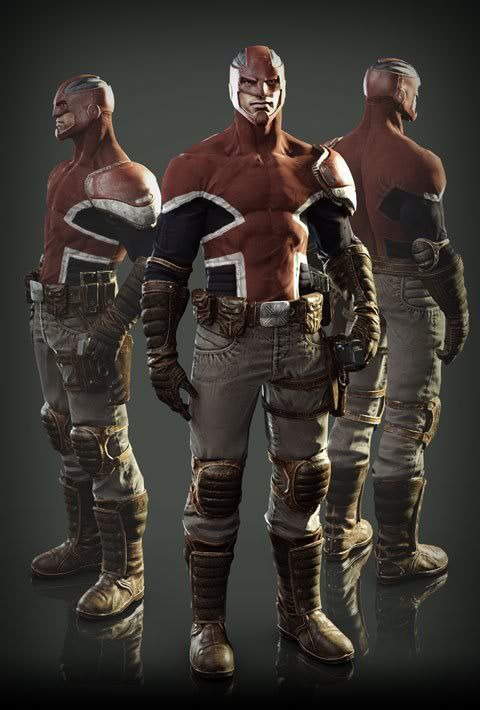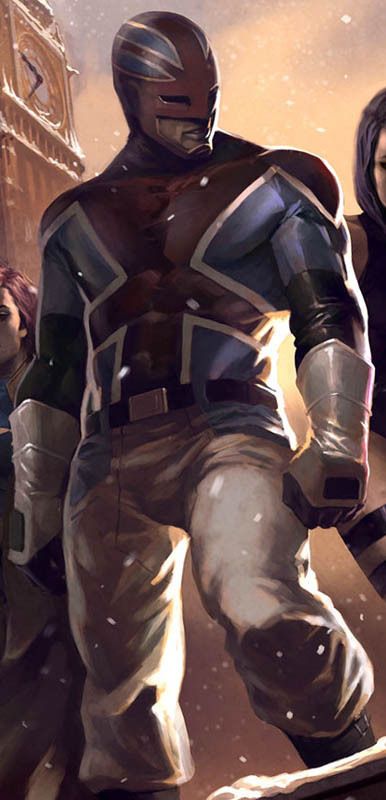 I really wanted to go with something that was muted, very tactical/military styled and almost period (WWII-era). With the concept in mind,I began with the cowl.
Part 1: Cowl
Using my 2-pc cowl pattern, I created the hood first.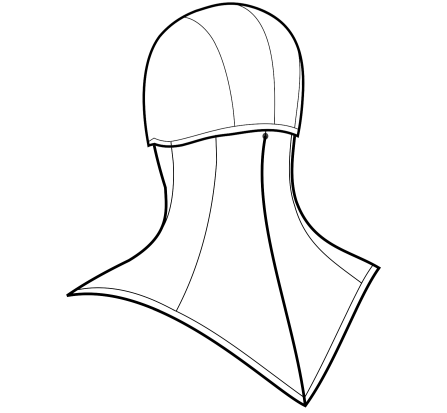 The hood was made by lining a thin red faux leather with headliner foam. The hood was then assembled and finished with a back zipper and edging around the bottom and face opening.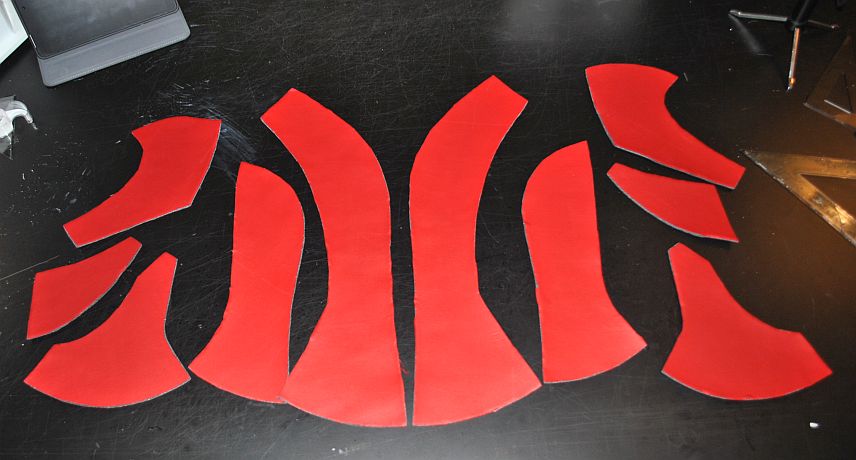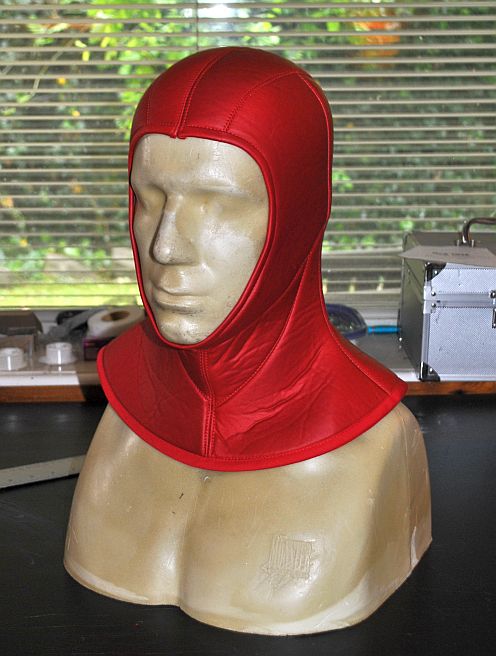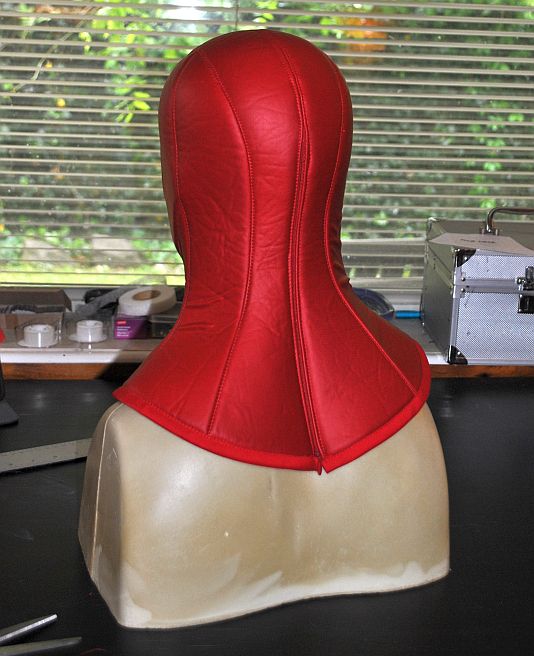 Next, I needed to create the 'helmet'. The pattern is the base shape only, so I needed to customize it to create the Union Jack inspired color blocking.
I cut the base helmet out of headliner to create the lining. Then, I drew out the new design onto the paper pattern and cut it apart. The next step was to put the blue background color on the top of both sides of the helmet. To do this, I cut the pieces from a metallic blue faux leather and used Super77 to spray mount the blue to the headliner foam base.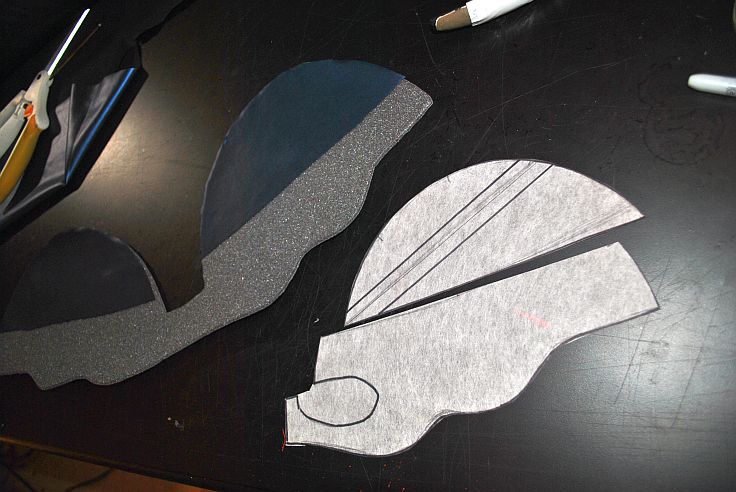 The stripes went on next. The red for the helmet is a 500D Cordura. I cut stripes out of the red and then made piping out of a sterling silver stretch material. The stripes were then sewn in place.
Then, the lower red section was added - the piping was applied to the red piece and then the whole thing was spray mounted with Super77 and then stitched down. Once that was done and the eye holes trimmed, the piping around the upper part of the helmet was added and the helmet was assembled.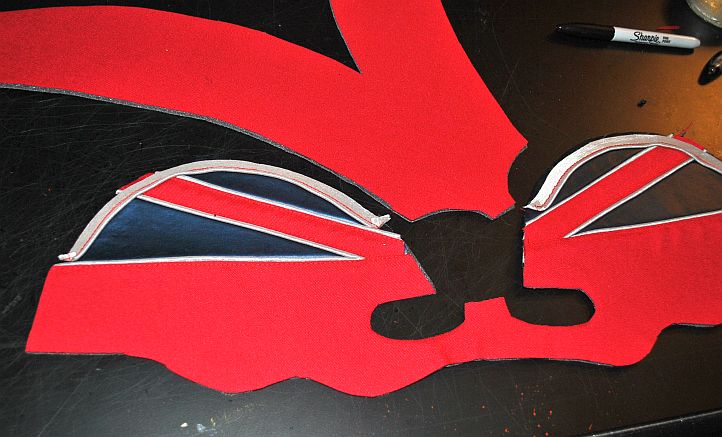 I used the same red faux leather that the hood was made of to finish the edges around the bottom of the helmet and the eye holes.