I was originally going to make First Class Magneto's final costume for Halloween this year, but time is bearing down, I still can't find appropriate fabric for the top, and my lack of experience doing fiberglass/resin has been weighing on me (don't want to ruin the pep I've put together so well). so I've changed my plans.
I've got a jacket on the way from a certain "TheMan" that I was just going to wear for everyday use, but I've decided what the heck, I'll do the rest of the costume, but on the cheap.
For the top I picked up 3 cotton athletic shirts from Target for a grand total of $16. I'll cut the sleeves off the white, sew them inside the blue and cut out stripes and star from the white and red.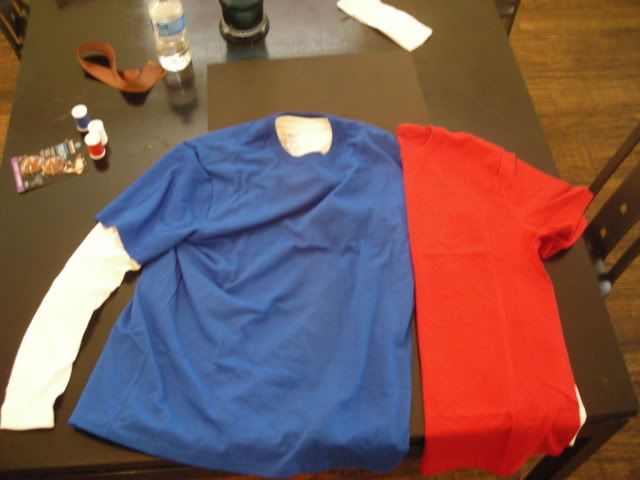 And to get some experience doing fiber glass and resin, I've started the kite shield. Using a cardboard project board from Hobby Lobby. I taped the flaps together to get a nice curve and started the resin process with ExpoxiMite 101. We'll see how that goes.
The rest of the stuff I'll just try to get to look about right. I'll see what I can scrounge up before Halloween time.
Last edited: