Hi Everyone!
I was recently approached about building a Bith mask, gloves and instrument (Kloo Horn).
Although I'm fairly new to latex mask making, I cannot resist a challenge. And being a big Star Wars fan, I knew that I would enjoy building it.
These are the reference images I am using for my build. As far as I'm aware these are one of the screen used props.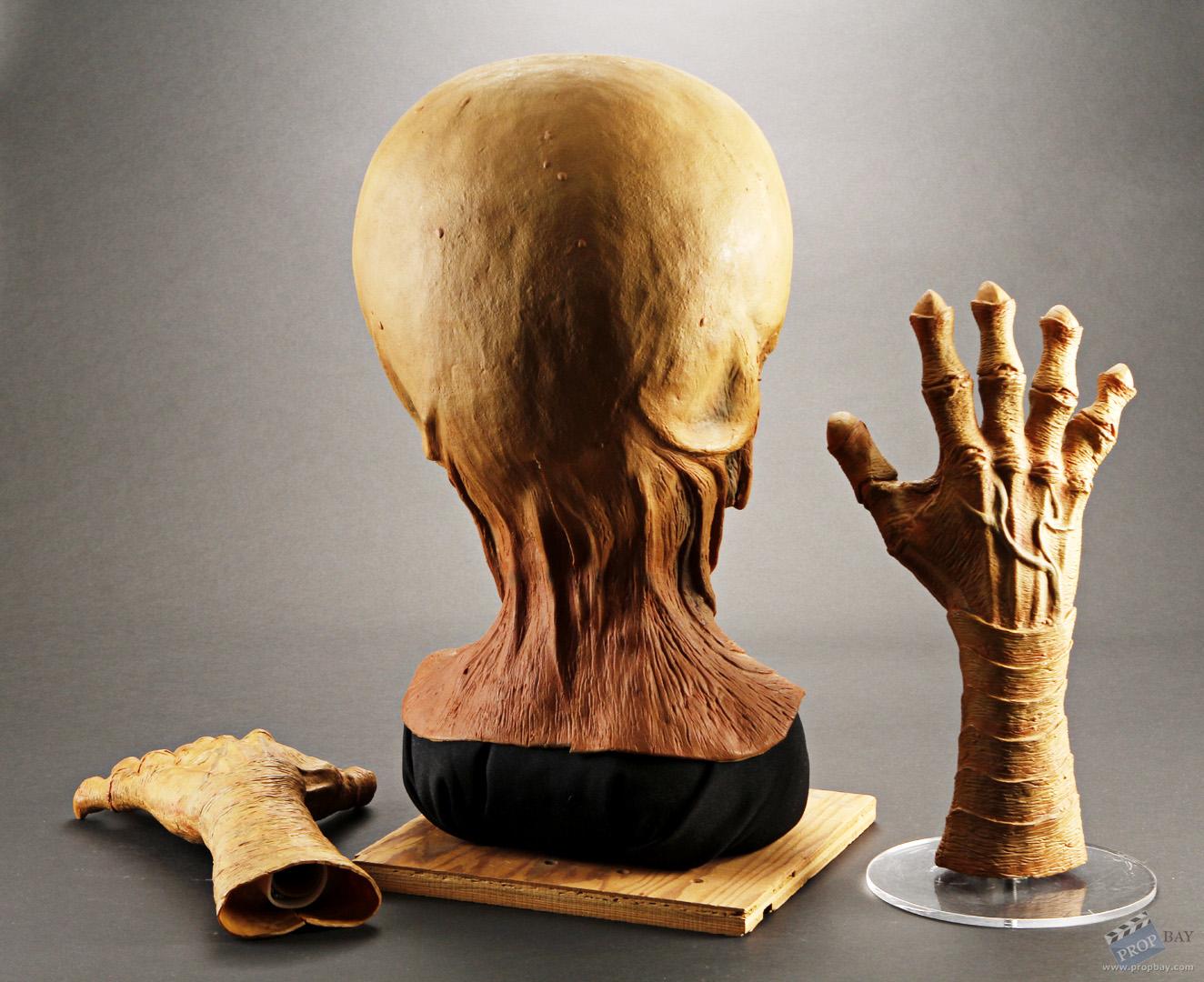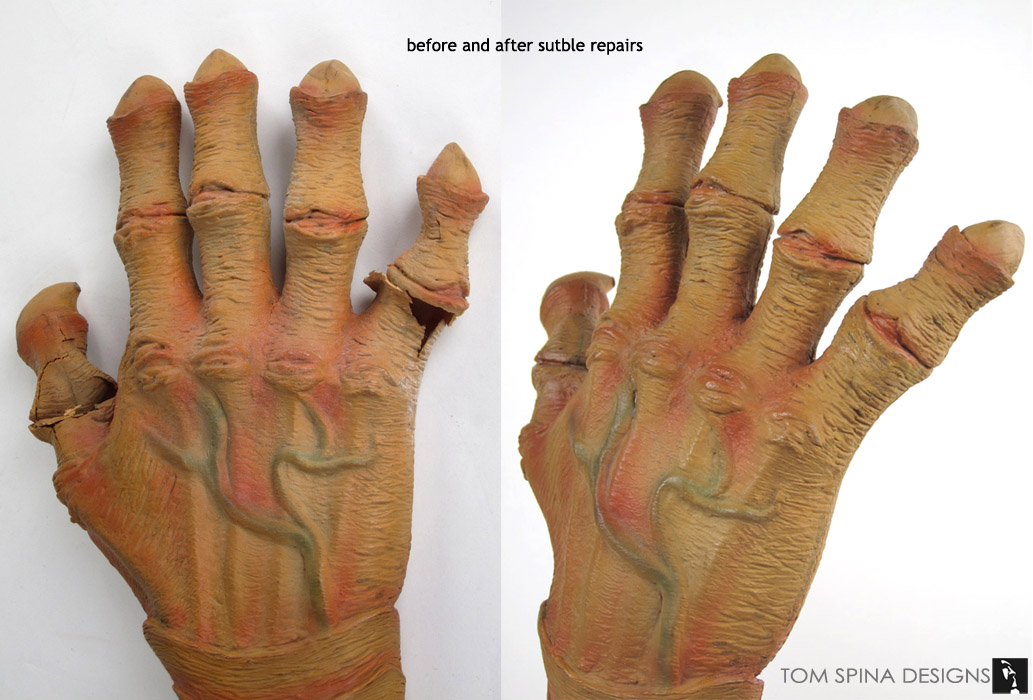 Here's my progress so far...
This is the master sculpt, from which I will make a plaster mold to pour the latex into. I'm just using bog standard air dry clay for the sculpt. Nothing fancy, but gets the job done!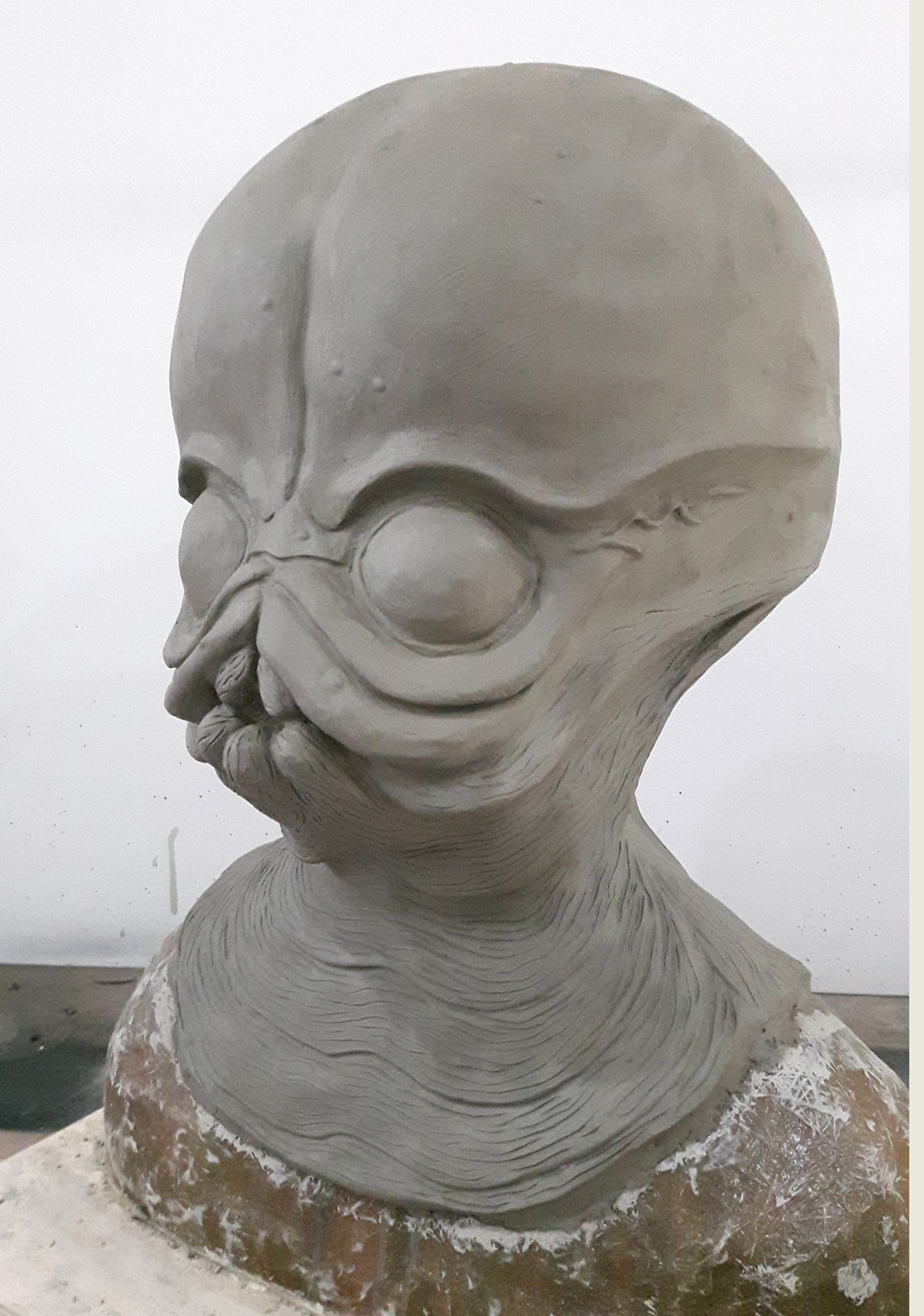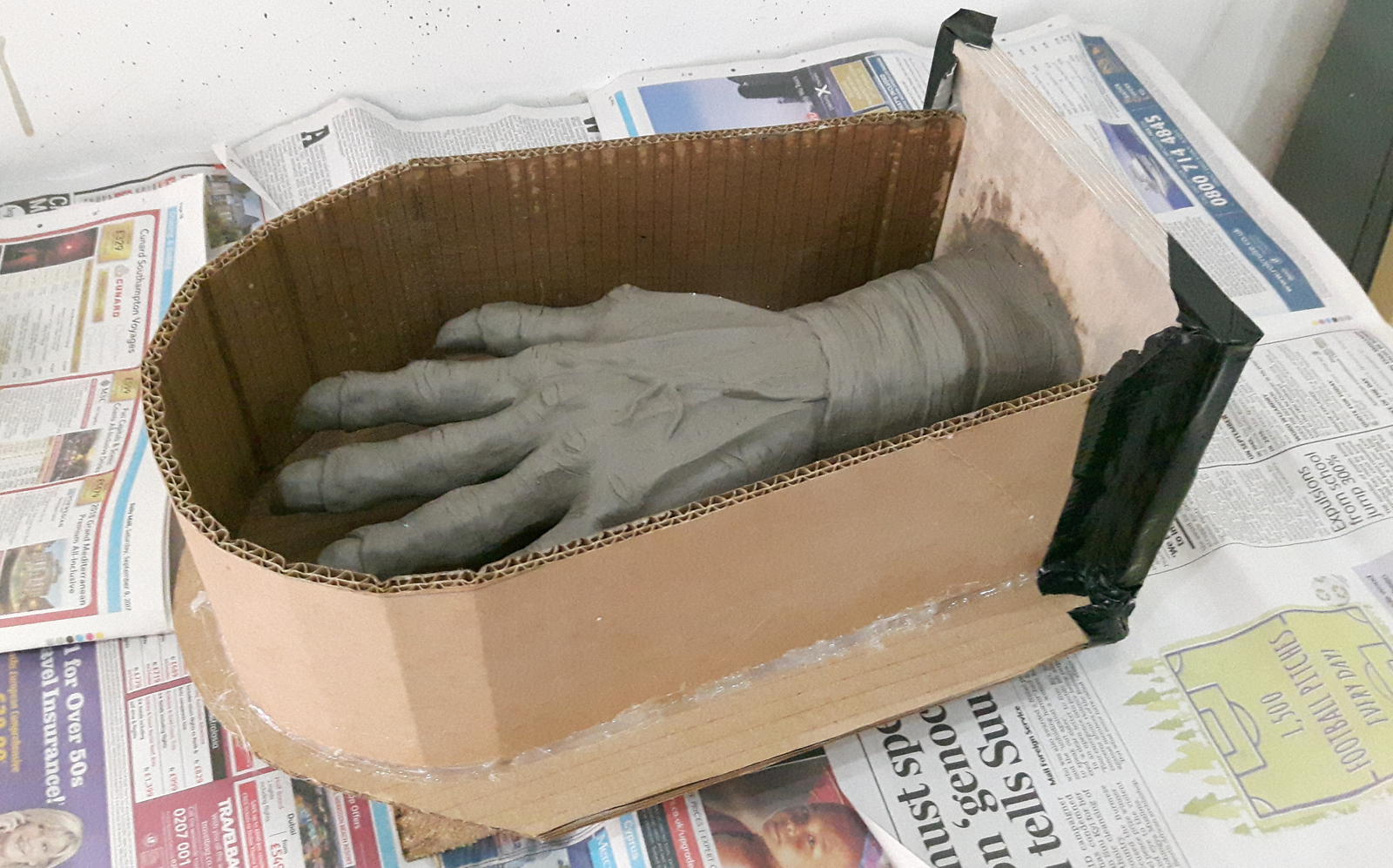 For the hand molds, I used corrugated card to make a vessel that I could pour the plaster into. I used Vaseline to release the cardboard so that the plaster won't stick.
I poured the plaster to halfway up the hand, so i could make a two part mold.
I didn't photo it, but i drilled some shallow holes in the top surface of the plaster, when set, that will form locator keys when the two mold halves are put back together.
I then released the top surface of the plaster with Vaseline.
I then filled the rest of the vessel with plaster.
Destroying the master clay sculpt is always the heartbreaking part of plaster molds... but all worth it! (assuming that the mold comes out good!).
The process was repeated for the other hand. They were then cleaned up with water and a scrubbing brush.
For the head I made a simple clay partition to allow me to make the mold in two parts.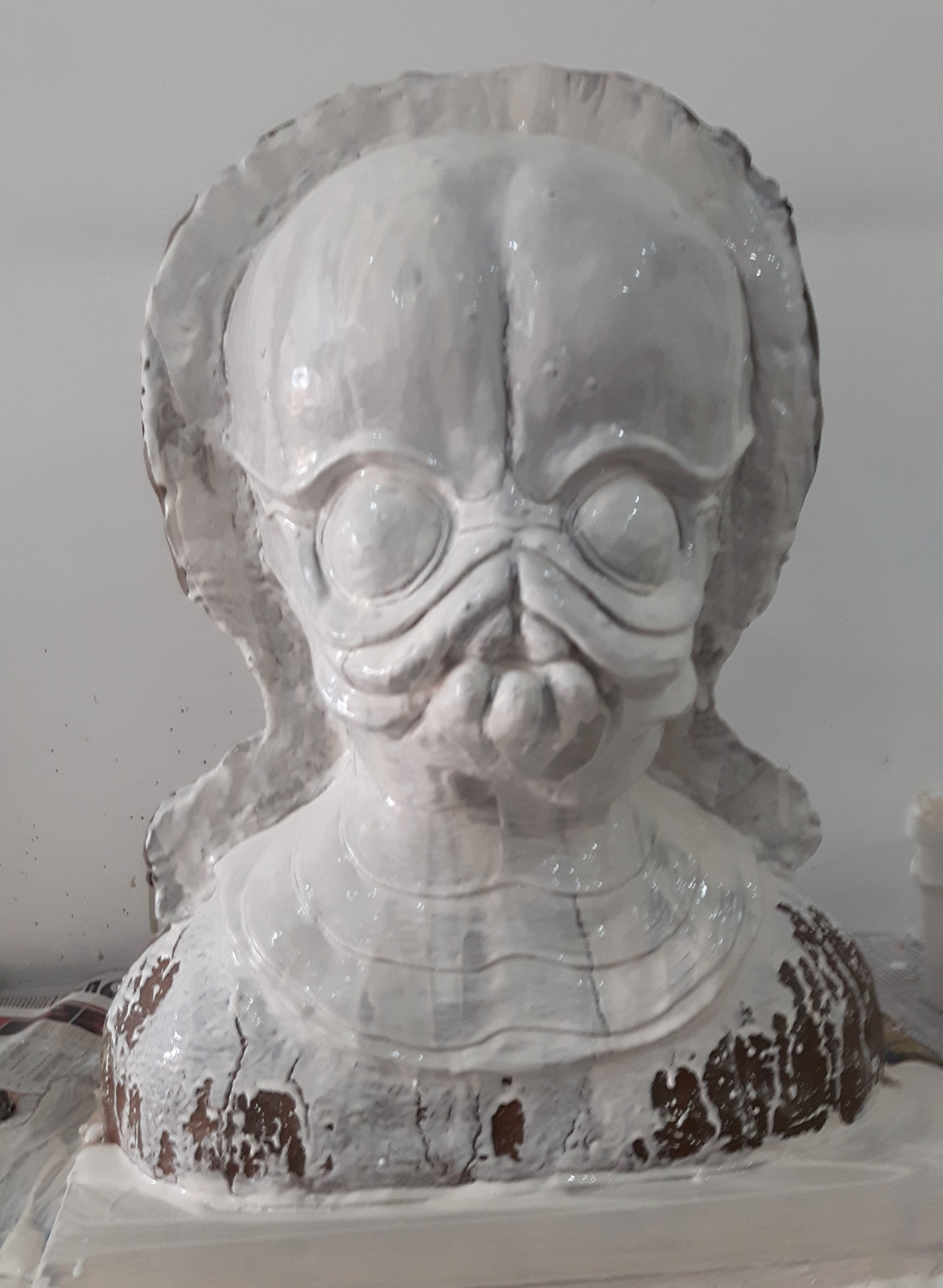 A first thin coat of plaster was brushed on to the front half to capture the small details.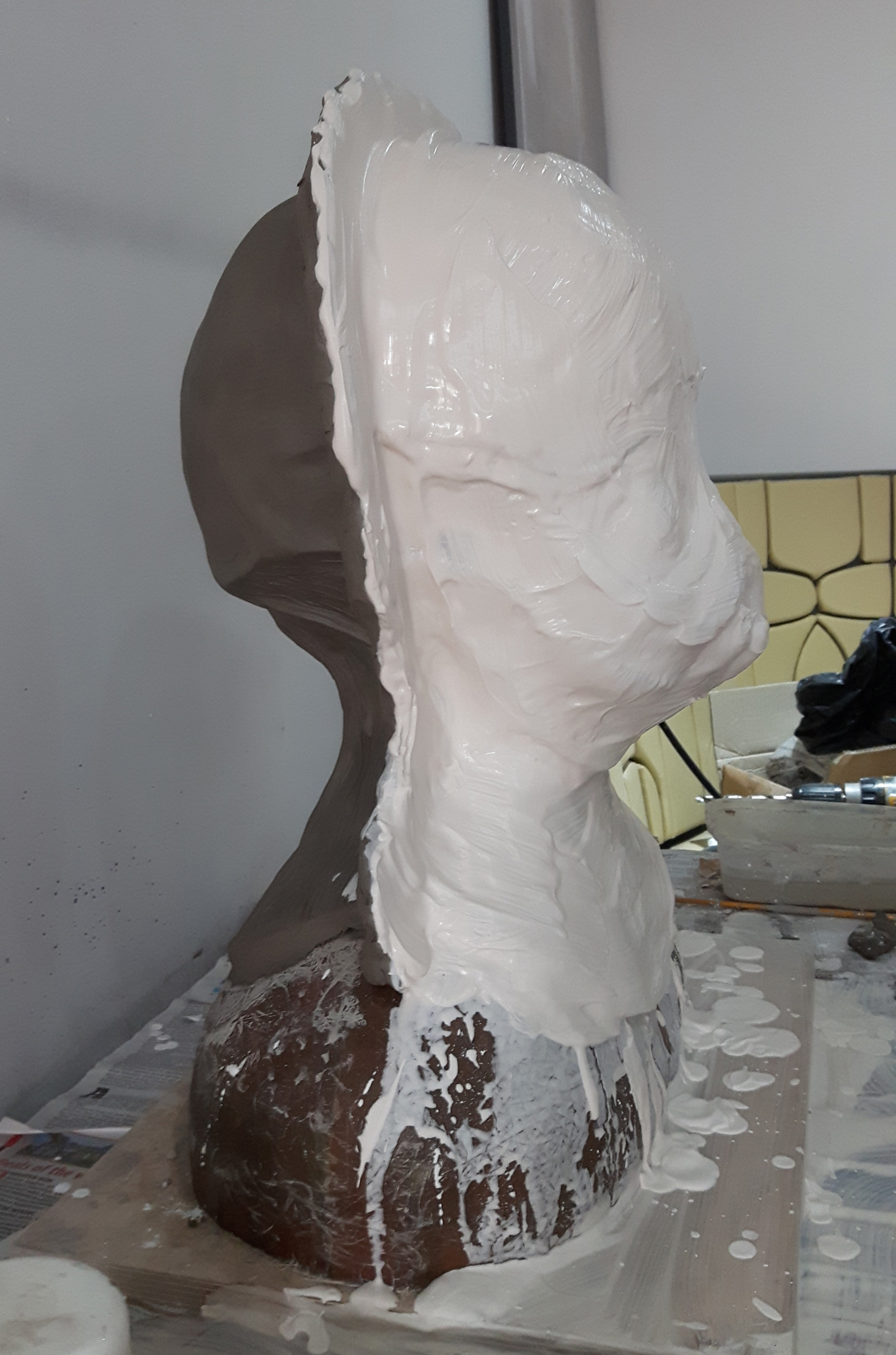 I then did a few layers of thicker plaster, just buttered on with a knife.
I added a layer of wide weave hessian, buttered over with plaster for extra strength.
I removed the clay partition, applied Vaseline to the plaster, then the process was repeated for the back of the head.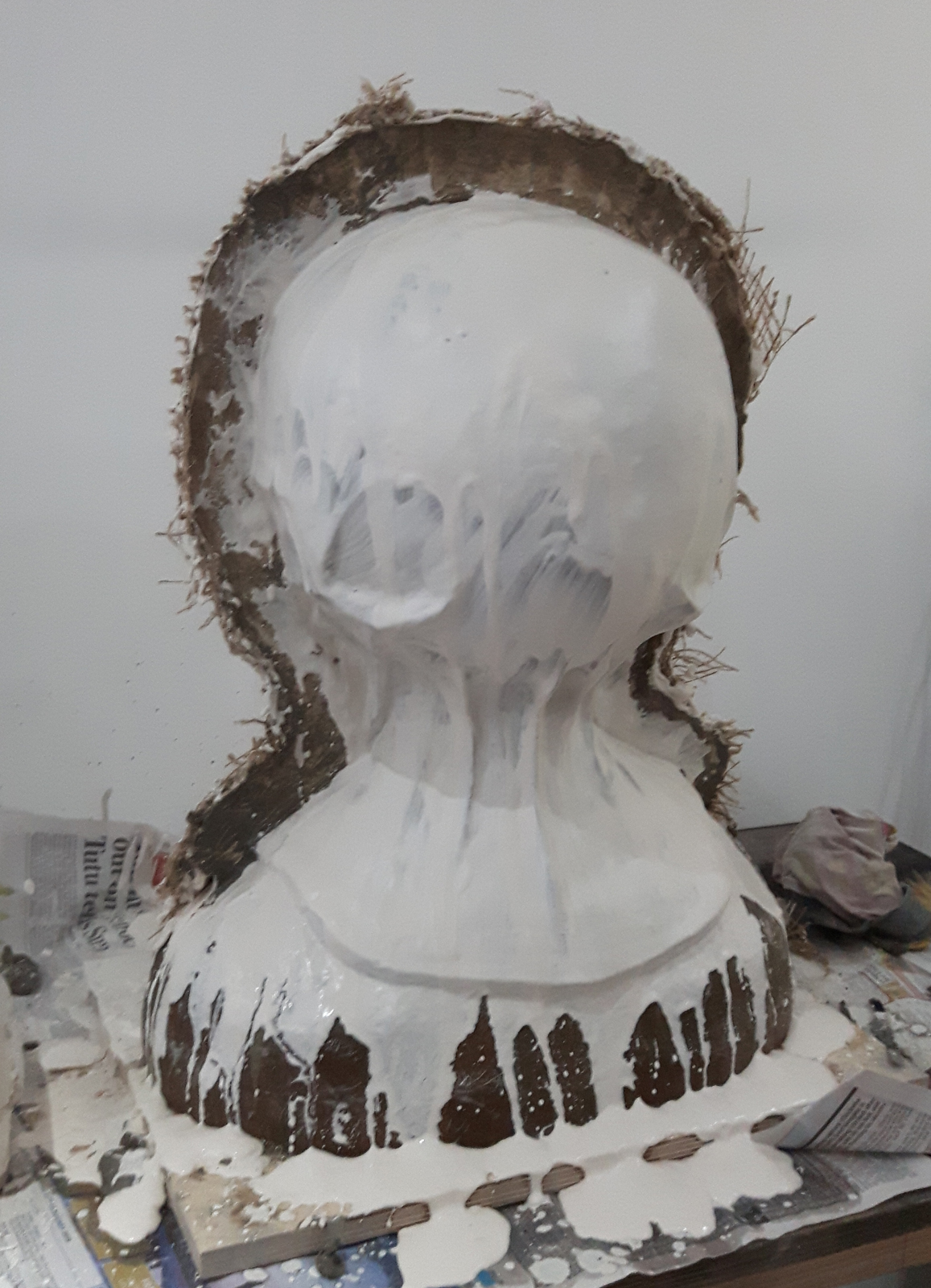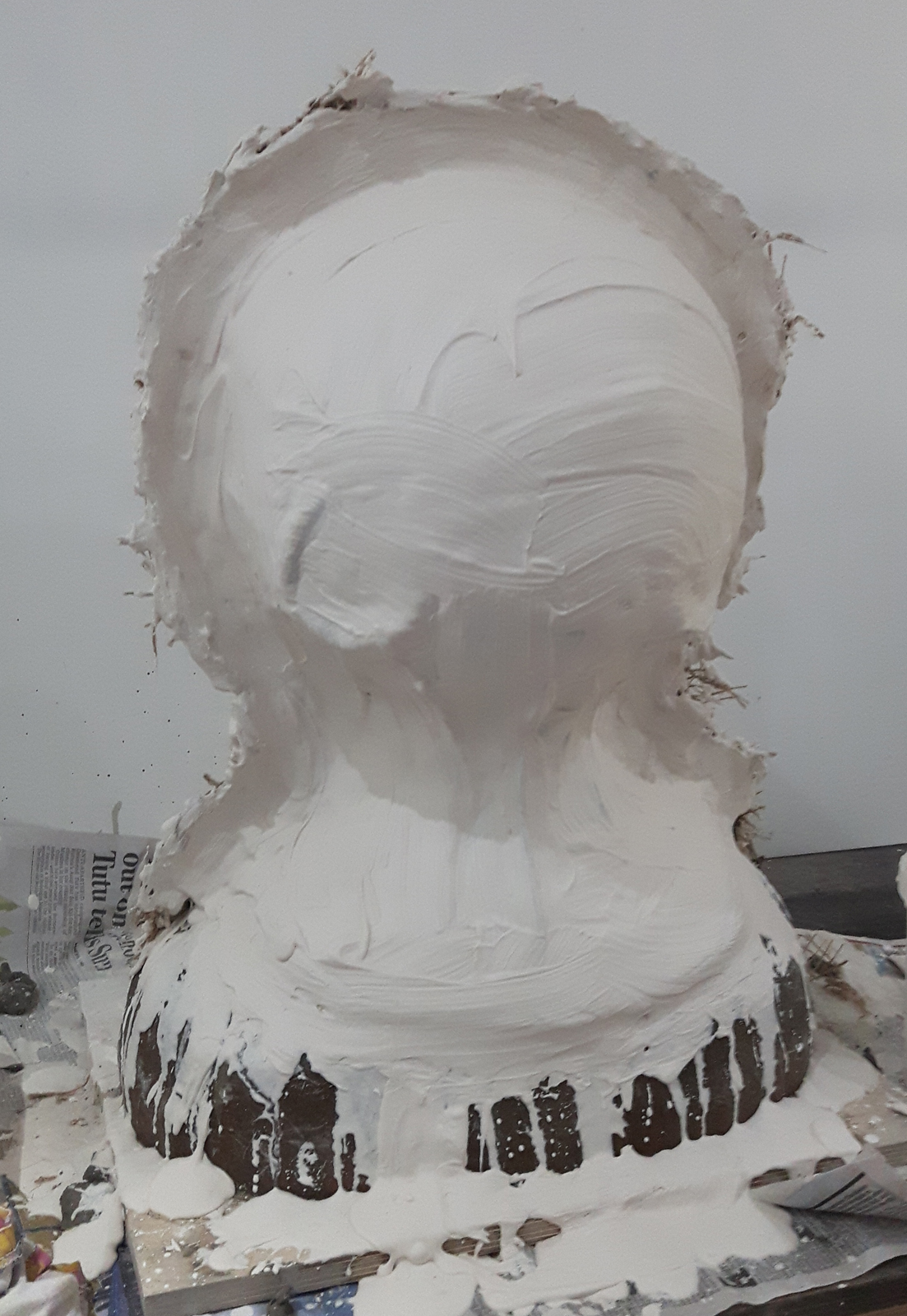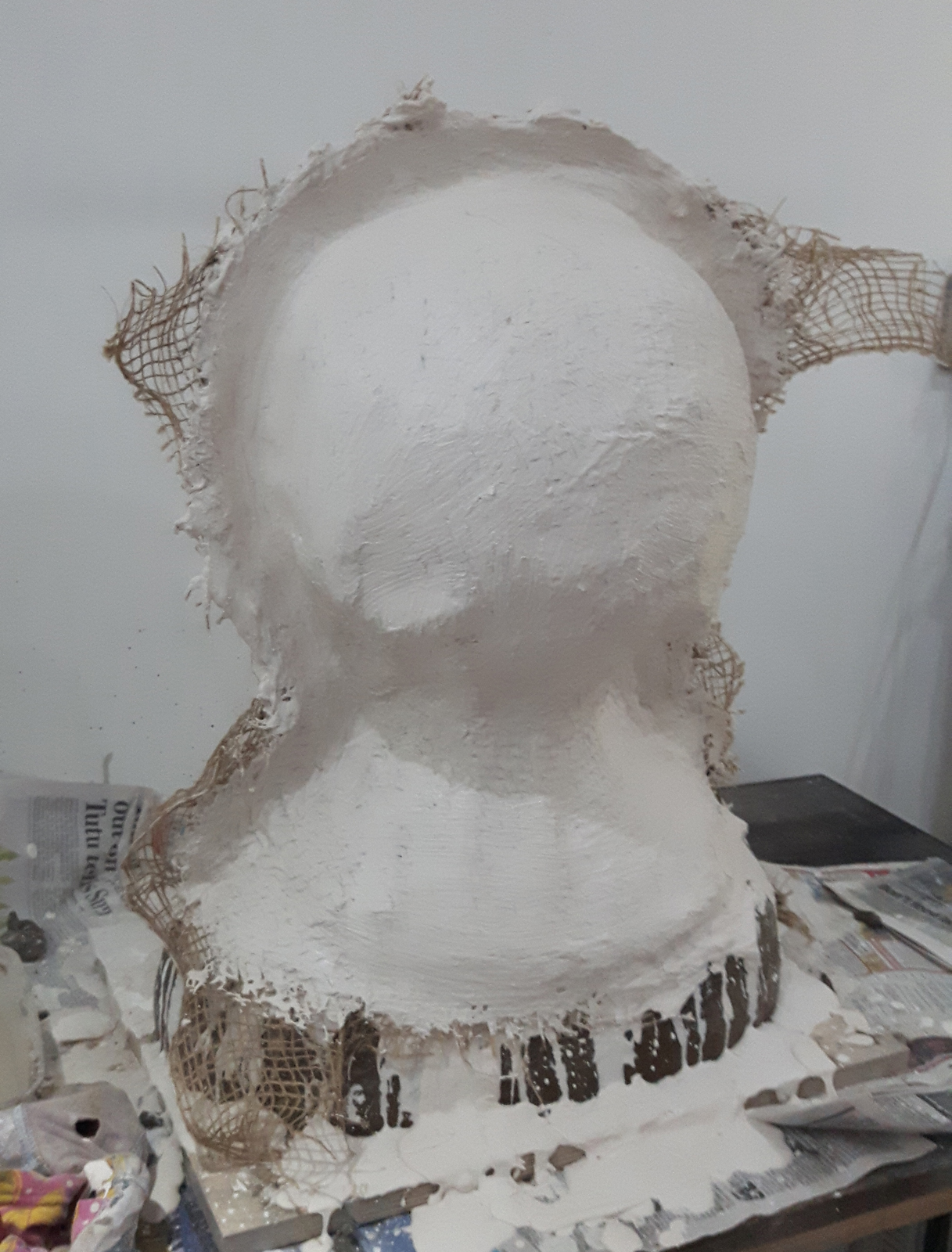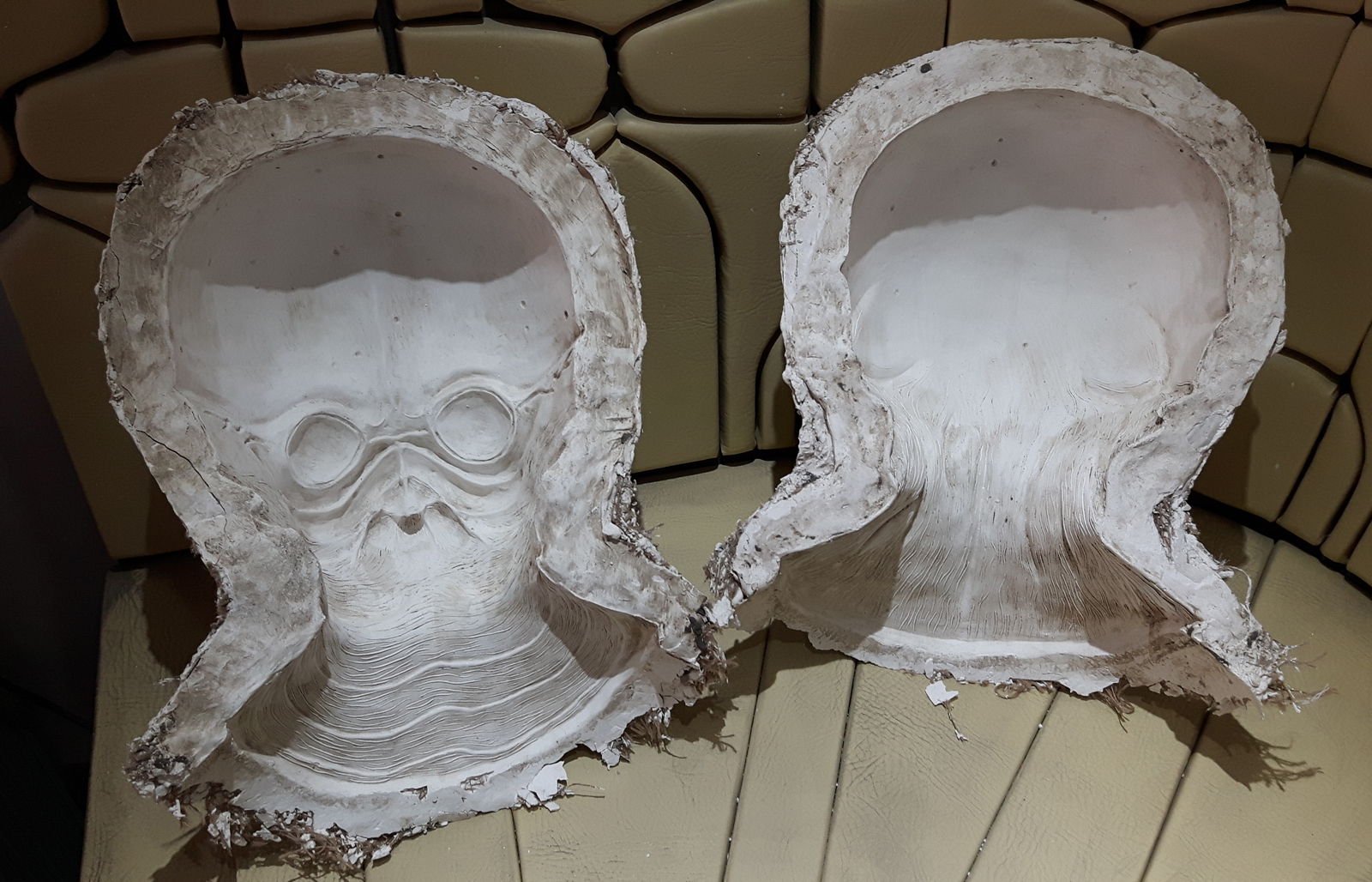 The mold was then striped from the clay master sculpt and cleaned up.
Next up, pouring the latex... Stay tuned!
Last edited: