I will do the full paint job after the custom animatronics are figured out and finished, as well as the custom backpack.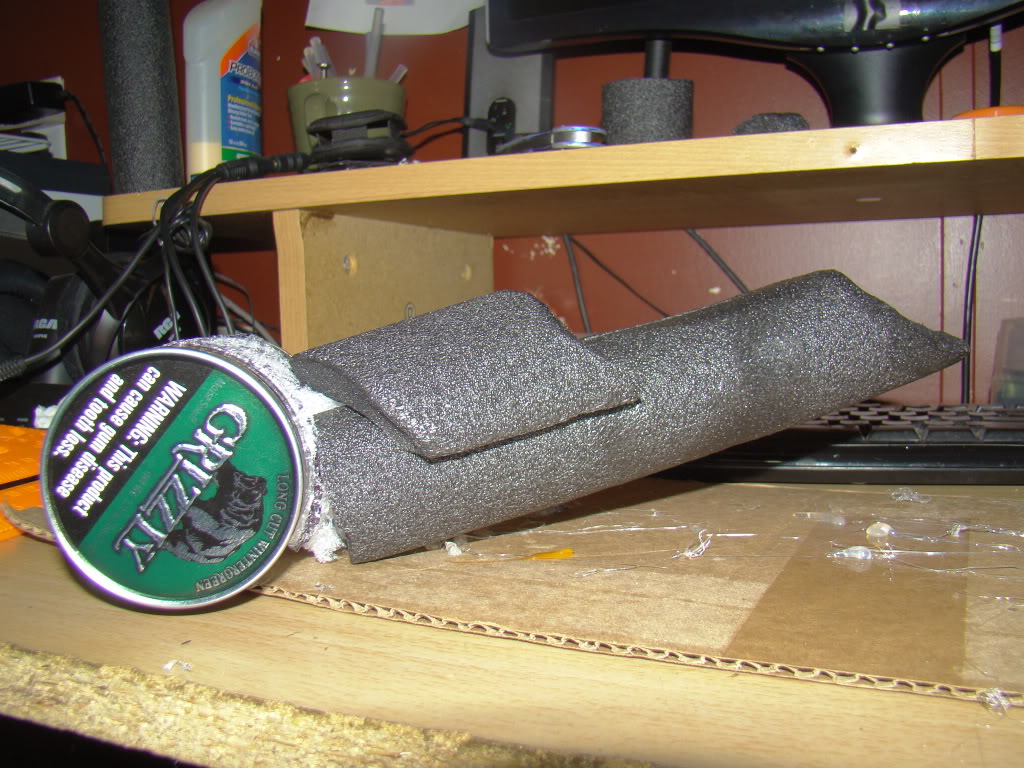 I am basically winging it, no pictures to go off of. I wanted a cannon with alot of detail and different. I went with the mosaic look because to me that looks alien. I am trying not to rush it,but it is hard because i am happy with the progress so far. Opinions needed.... O: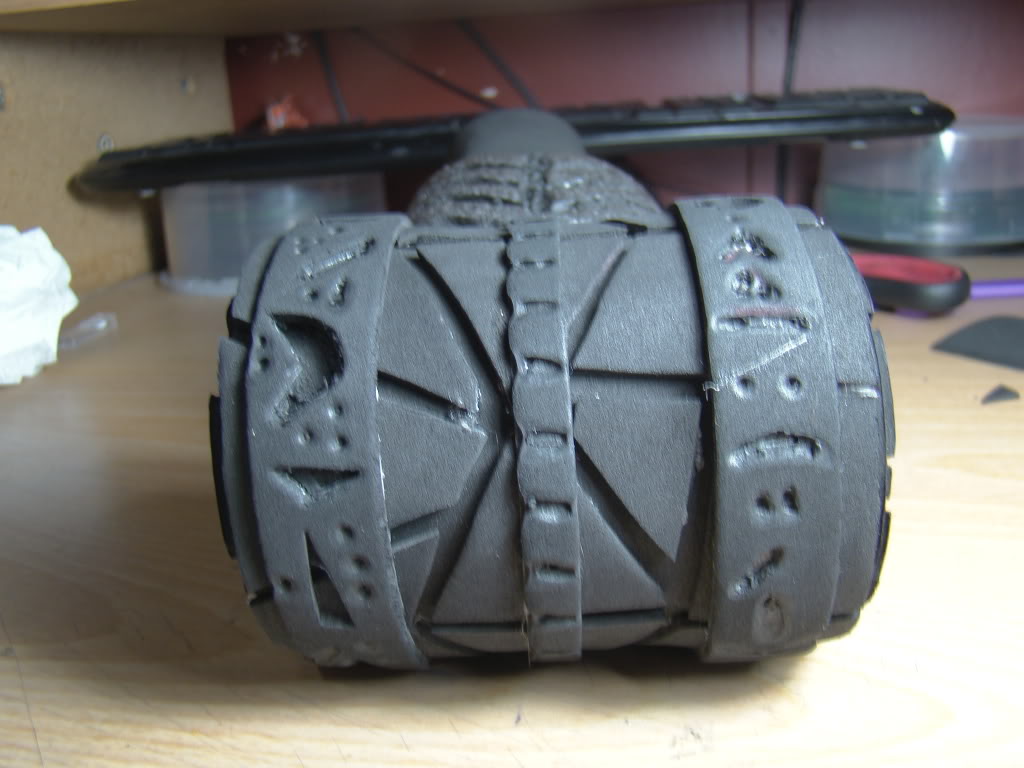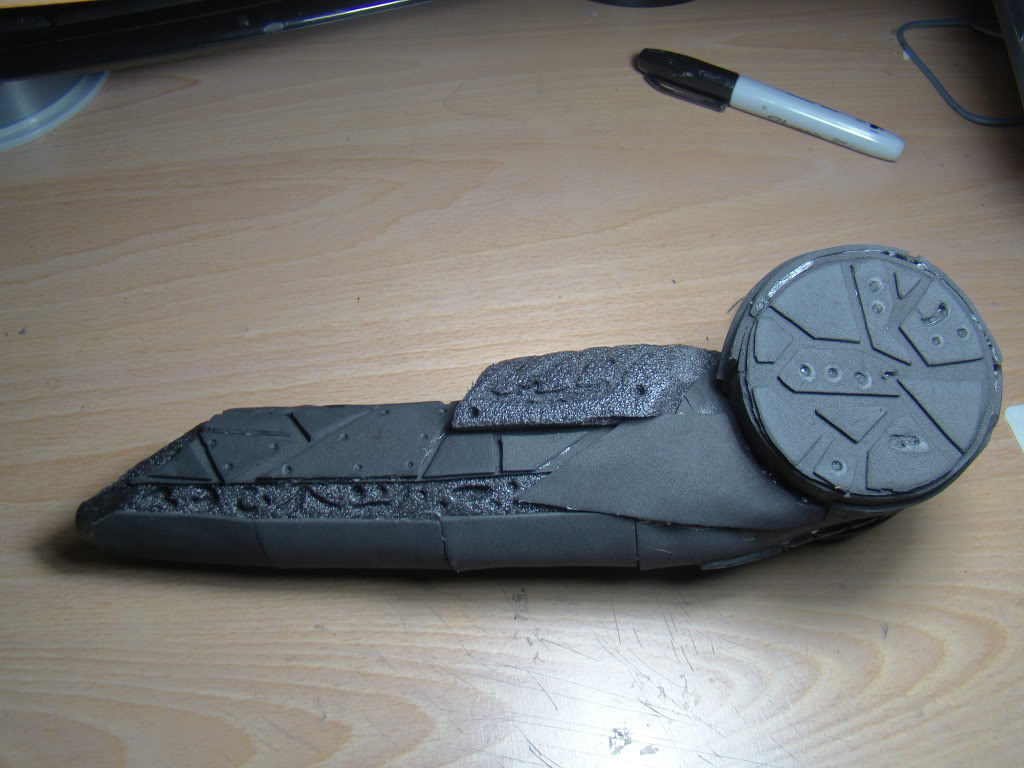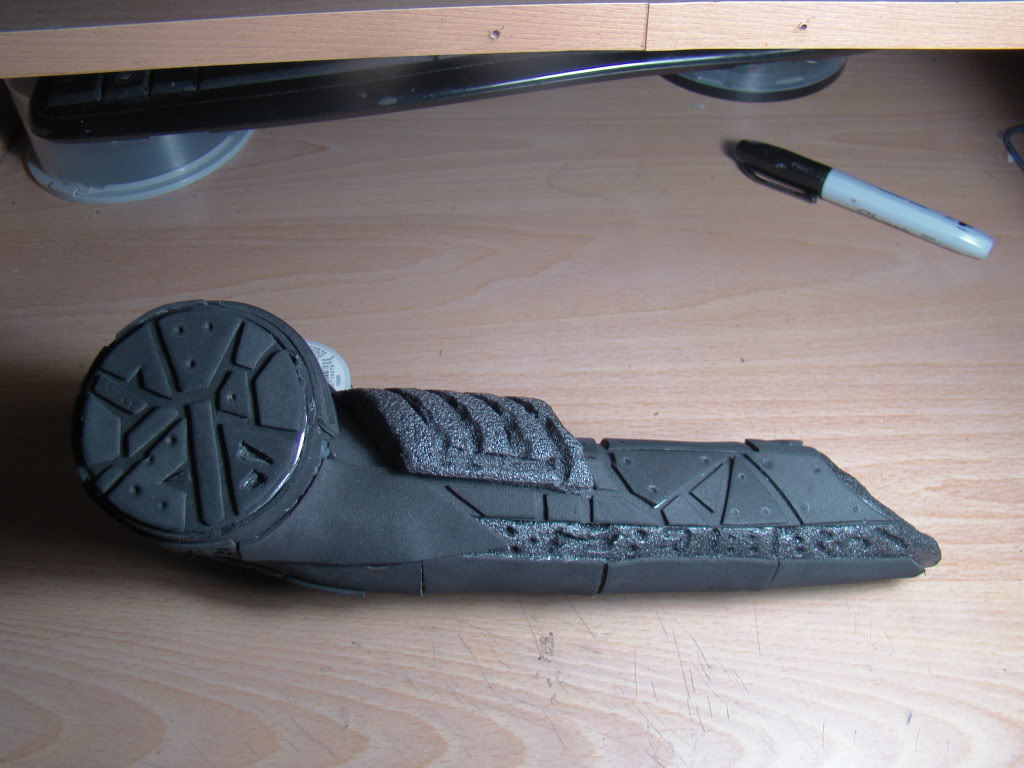 The bottom center band looks off in this picture but redid it after this picture.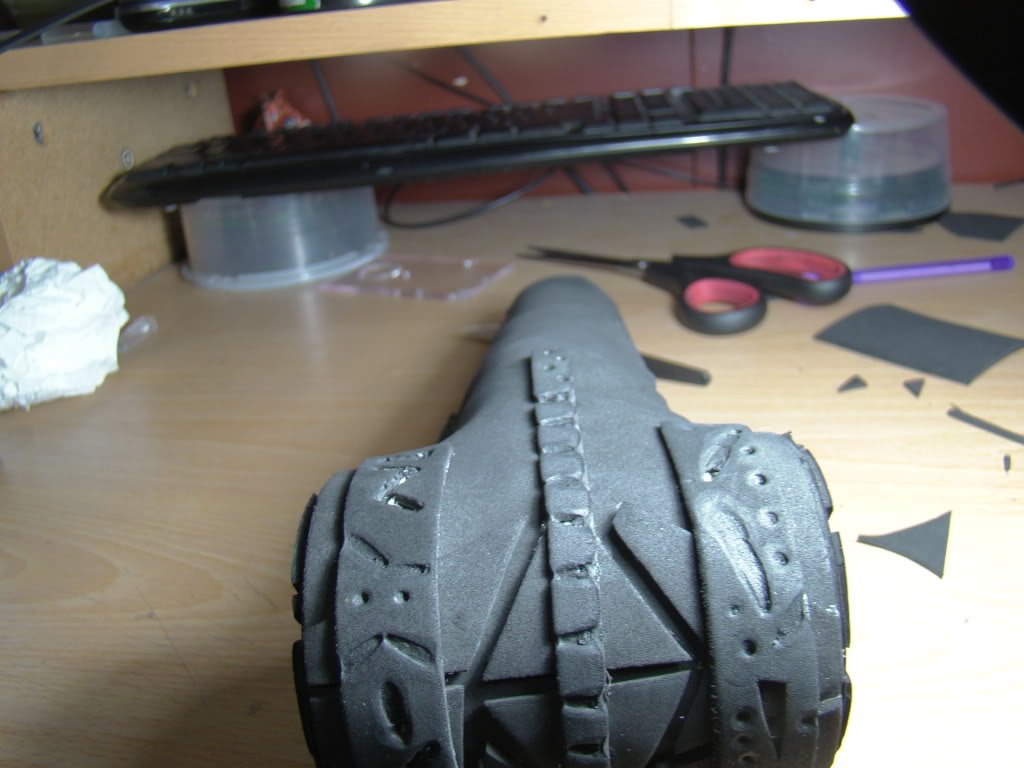 Going to do all the finish paint after the backpack is done. (In the process with the animatronics)