I've also been working on one of Si and Rob's RSProp Master armour kits over the last few weeks.
I'm 99% finished and have placed it all on the ever patient and quiet Derek the mannequin.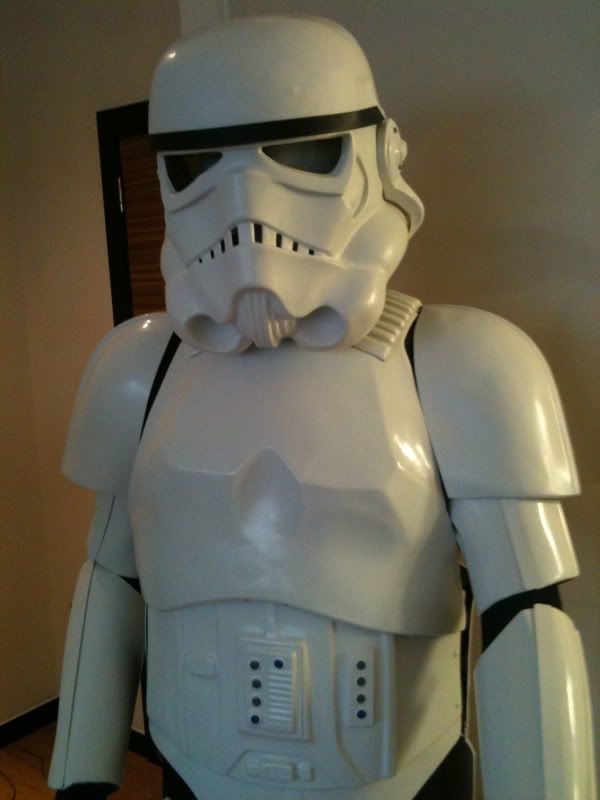 I've just gaffa taped the belt bits on for now and am in the process of working on a super accurate ANH E-11.
The strapping is movie accurate utilising the brackets, split rivets, sewn on poppers and hook/elastic holding the shins closed.
When you see all the innovative ways that people have strapped their armour over the years it's actually pure simplicity that works best and the movie accurate strapping holds it all together as it should and to me affects the way it hangs. Aside from Derek's gangly nature of being all legs and neck and towering above me at 6'2" it doesnt look too bad.
I'll also be on the lookout for a super accurate holster to finish the ensemble but over all, both Derek and I are very happy with the results.
Enjoy
Last edited: