A few years ago I built a life size animated style battle droid from TCWs series.
Clone Wars Battle Droid / OOM -10
More specifically I built OOM-10 one of the reprogrammed droids R2-D2 commanded during the Citadel ark.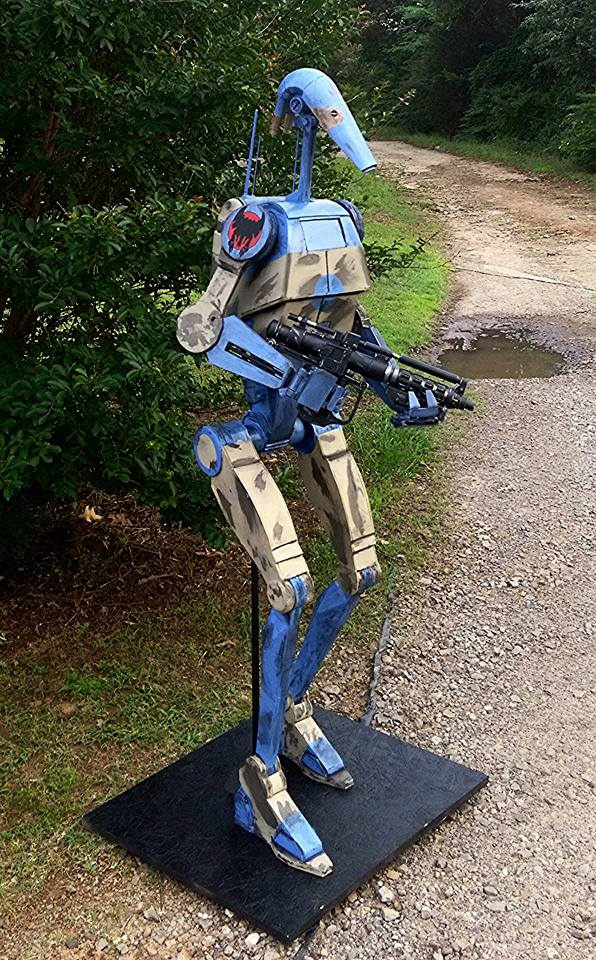 I ended up selling that droid to one of my friends in the 501st and he recently commissioned me to make him a Commando Droid to go with it.
I'm taking more or less the same route as last time; 3D printed head, foam core and sintra with a pvc pipe frame for all the rest.
For reference:
Now on to the build.
I started with the lower legs and feet since they're nearly the exact same dimensions as the standard battle droid. I patterned out the main structural pieces then bulked them out with layers of sintra. I used pvc pipe for the ankle joints.

I then closed in the feet, added details and did a bunch of filling and sanding.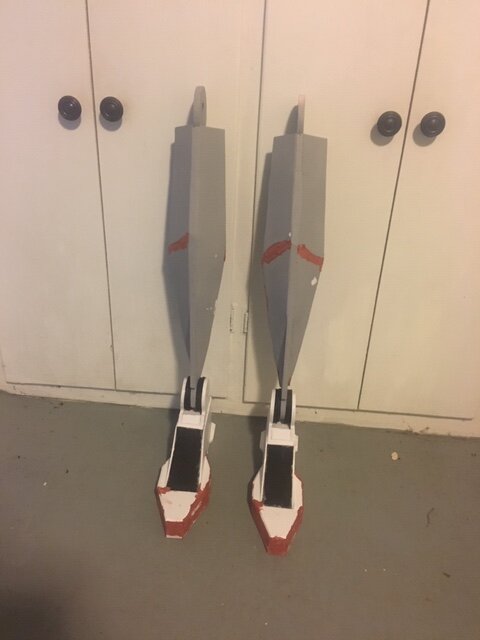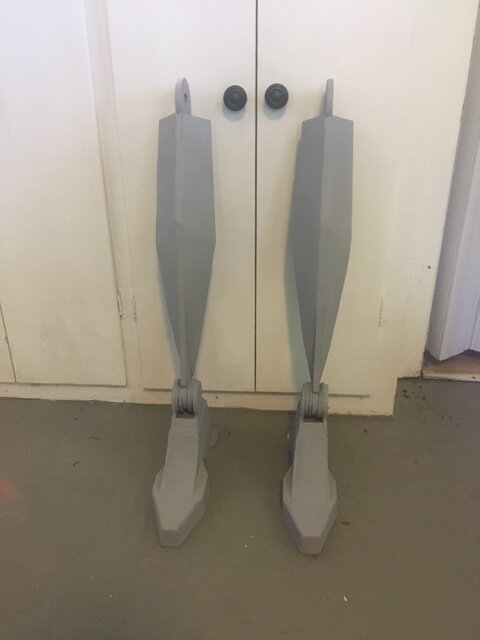 Once I got that done and everything primed I moved on to the upper torso. Like last time I started with some pvc pipe for the inner skeleton then started bulking out the main shapes with foam core and sintra. I also modeled and printed the main connector between the torso and neck.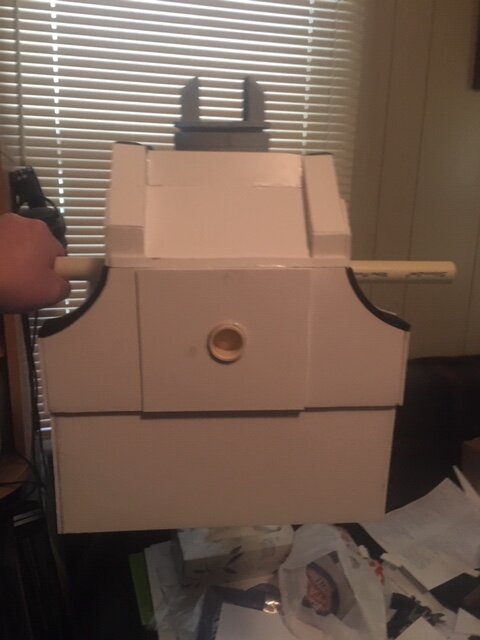 I embedded a 3/4" pvc pipe cap in the back panel. This will be the point where the stand will attach. After closing everything off and adding some detail panels I moved onto the lower torso. I built it out of foam core in one solid piece then cut it into the individual sections. I taped it together to get an idea of how everything will fit together. Eventually the segments will be attached together with nylon webbing to allow the "spine" to move freely similar to what we see in the show.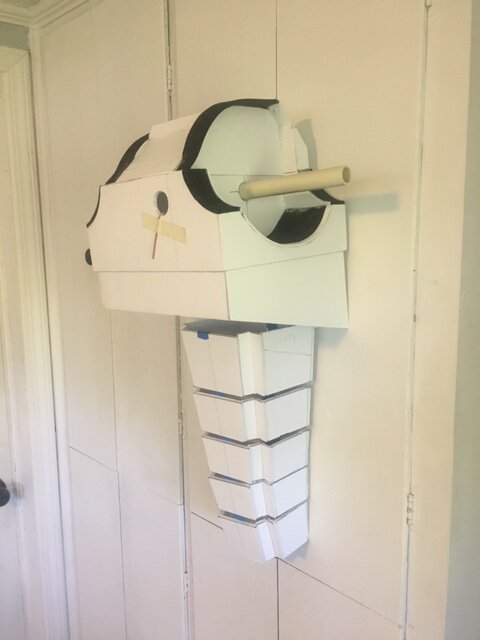 That's all I've got for now. Tomorrow I should have pictures of the head.