Sr Member
RPF PREMIUM MEMBER
Well I decided to start a new project to have for Phoenix Con in May of this year. After the Ninja turtle failed because it didnt fit, though I was told it would fit lots of people including myself. I decided the only way to get a good costume was to make it myself, and use my self as the mold for it so I know it would fit. So I decided on doing the Penguin for Batman Returns.
This version to be exact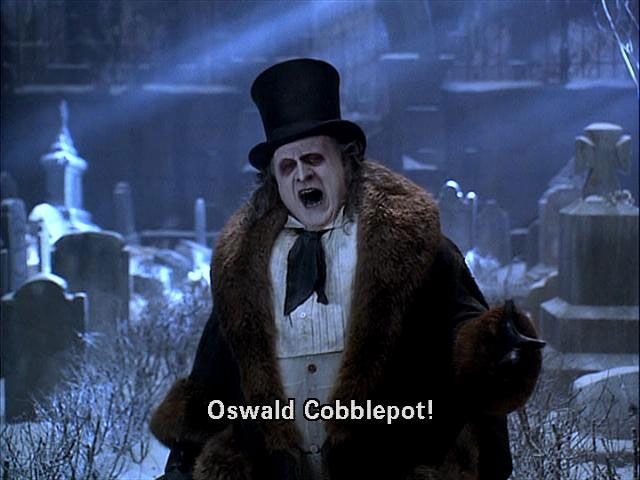 I'm to short for most super heros ( also outta shape LOL) but I know i'm a little tall for Penguin but theres tons of Batmans who are 6ft and taller so I think next to them I will look about right.
Sooooo......
First I had to make a face casting to send to the sculptor so a prosthetic and mold for it could be made so that it fits me properly.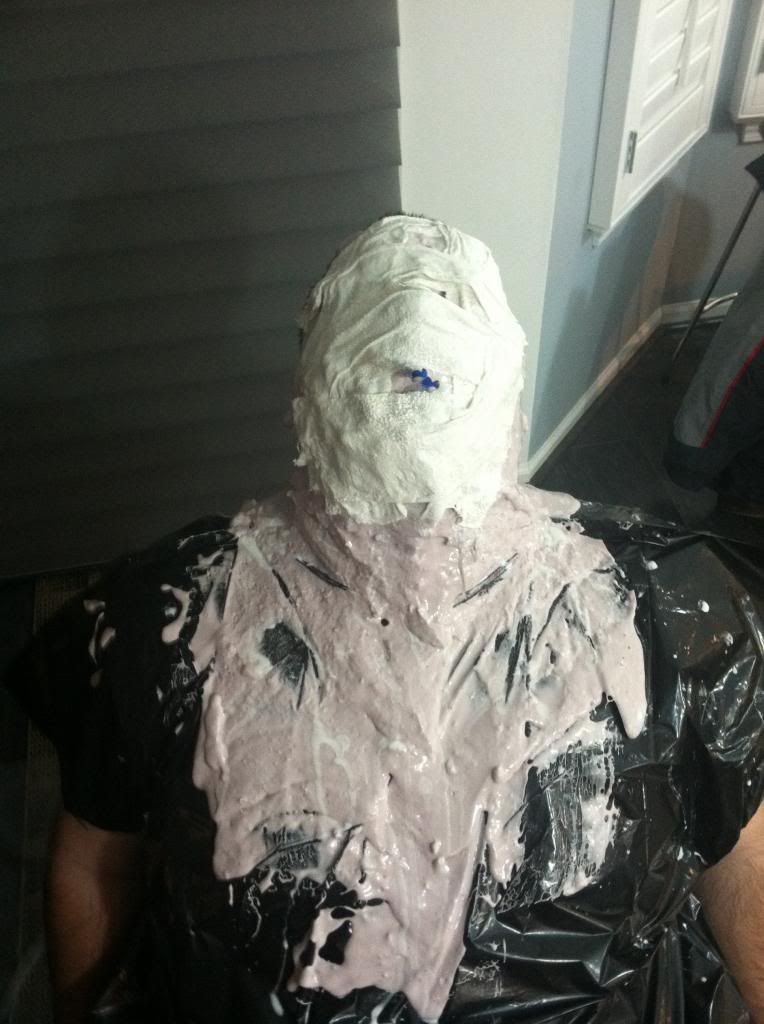 then the casting had to be made. It was my first time doing this and I had my Dad help, so having to explain to him what to do was a bit of a challenge, I also think the casting came out a bit small but the sculptor said he'd be able to work with it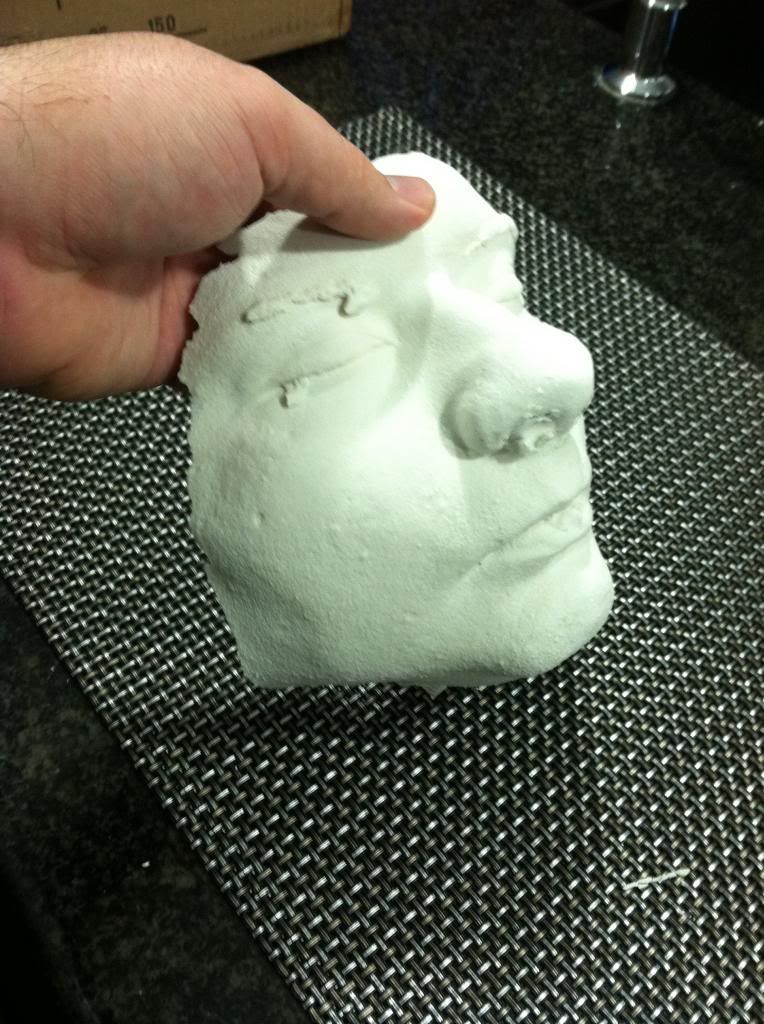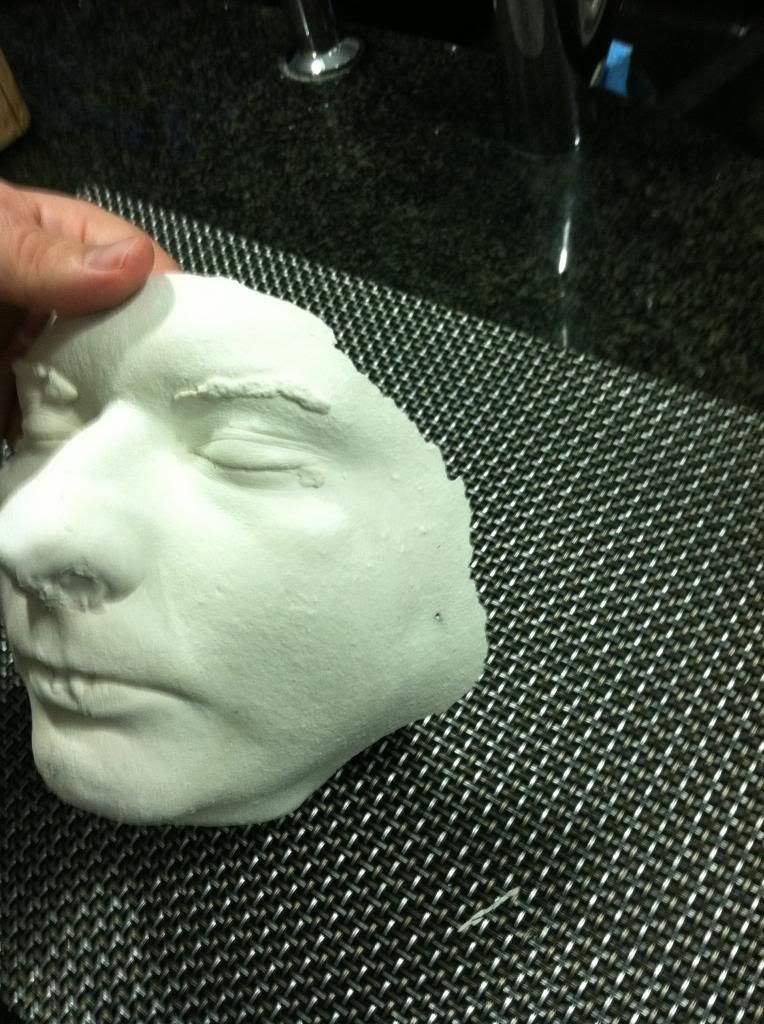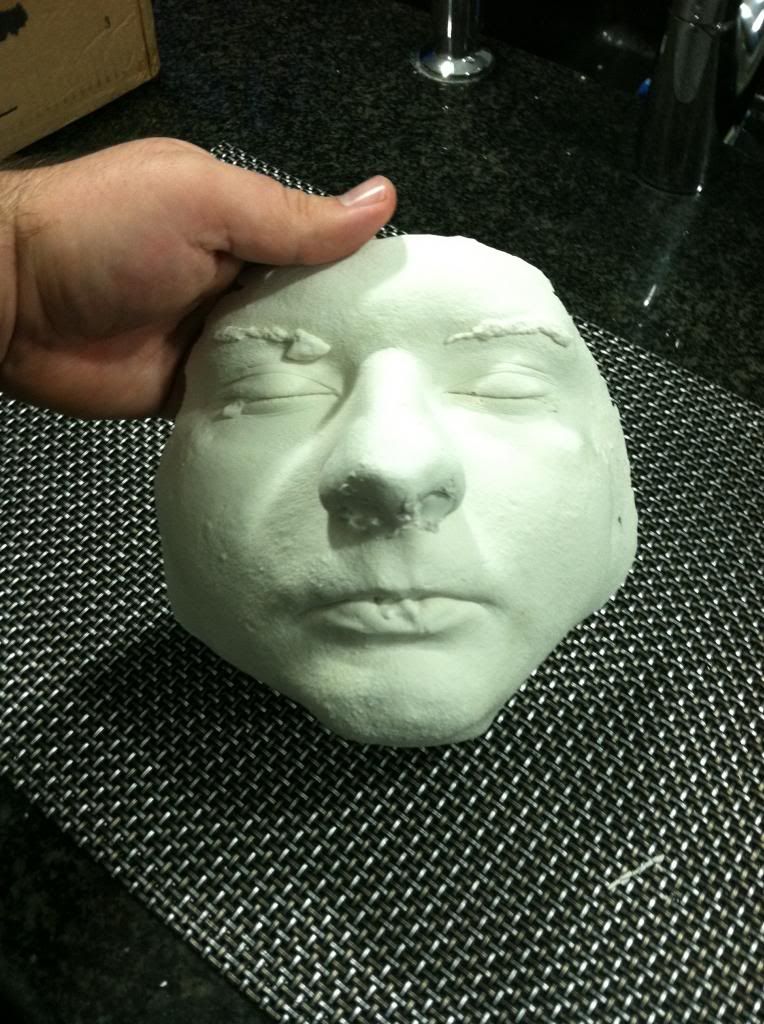 VERY IMPORTANT!!!! SHAVE BEFORE YOU MAKE A FACE CAST OR ELSE THIS MAY HAPPEN!!!!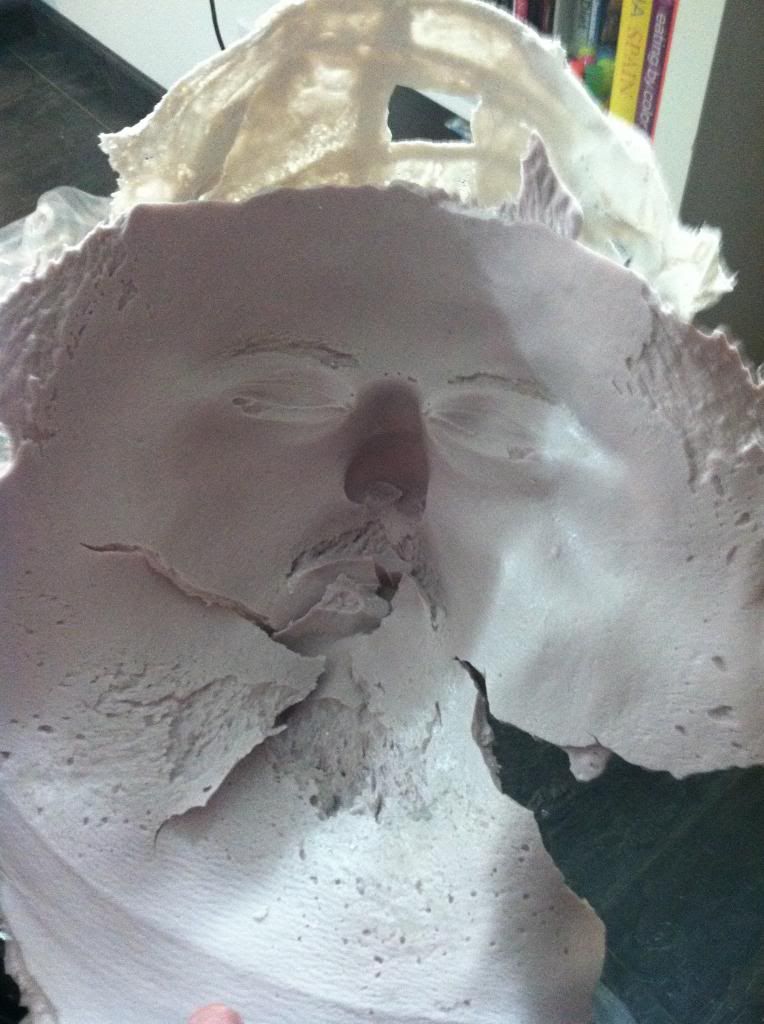 facial hair stuck in the alginate and ruined the mold, so I had to go through that uncomfortable process twice....
Next we made a duct tape dummy and we stuffed him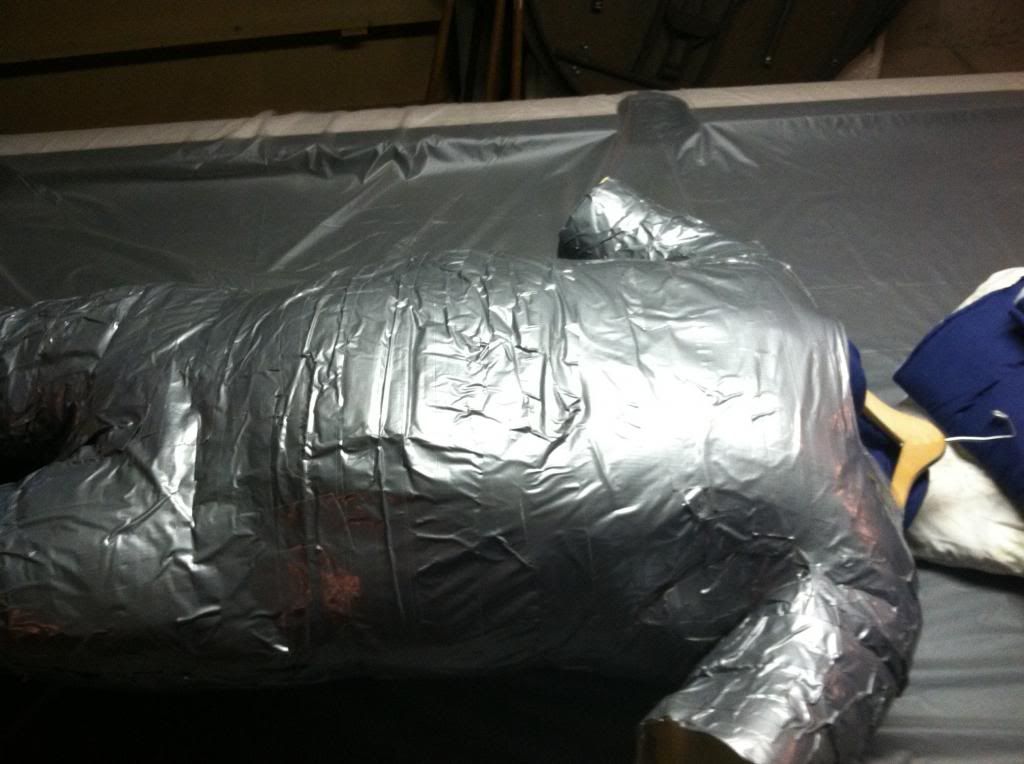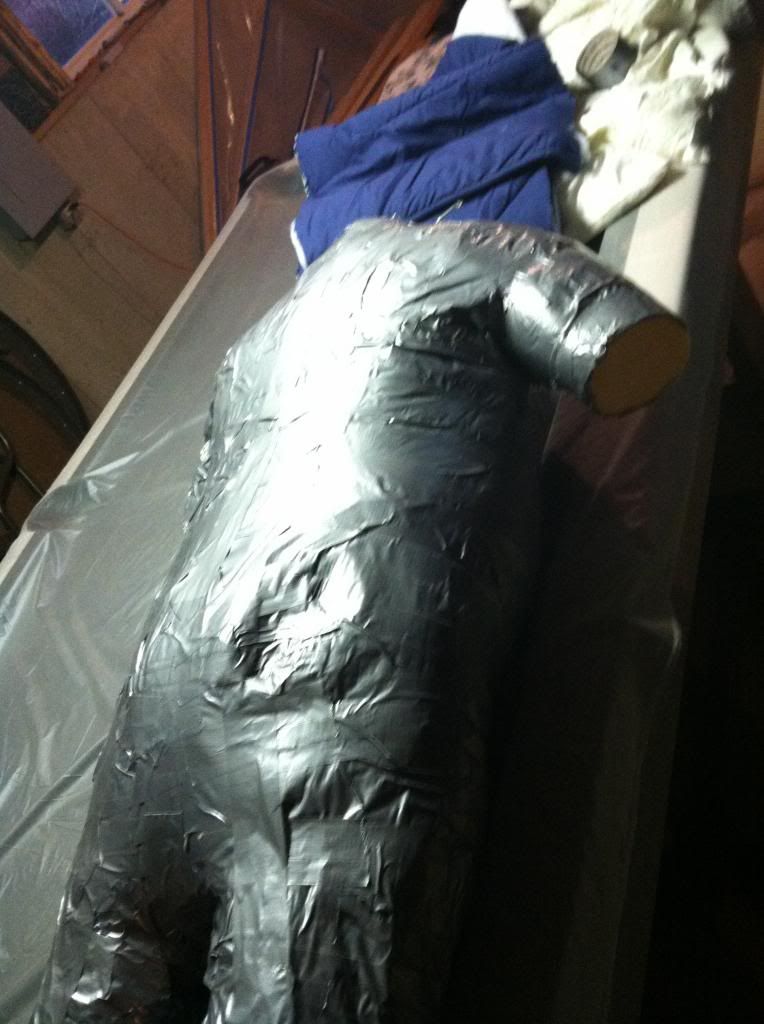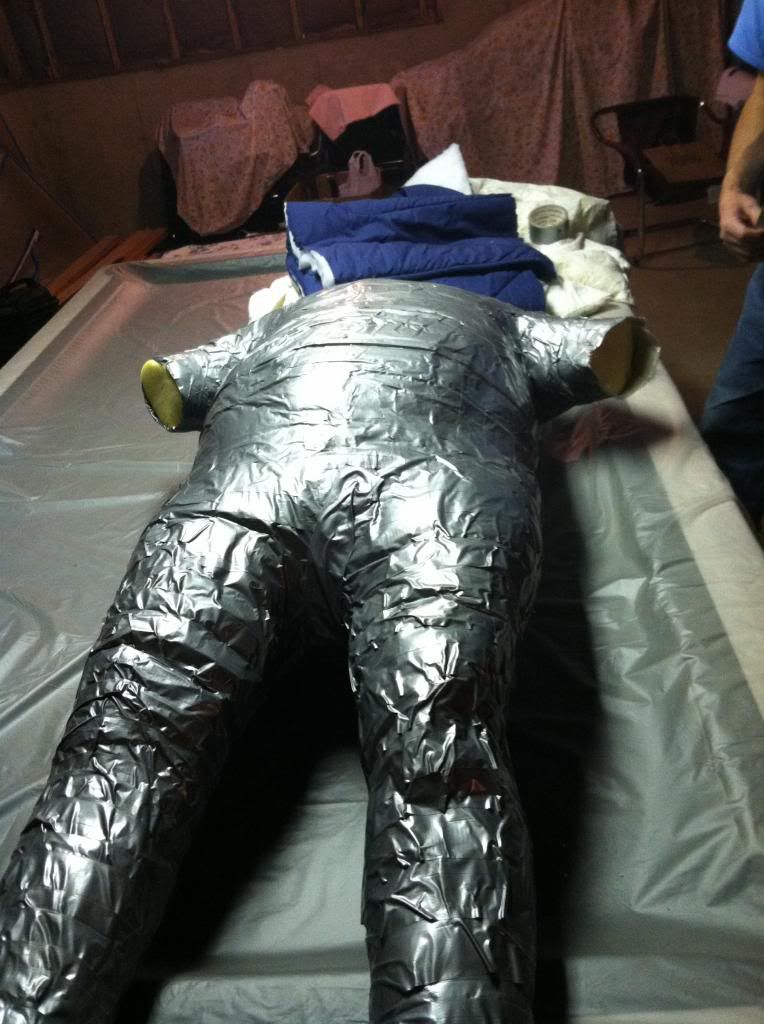 what was nice is that we found and old memory foam pillow and used those for the arm plugs, and it worked very well.
And last we put his "skin" on him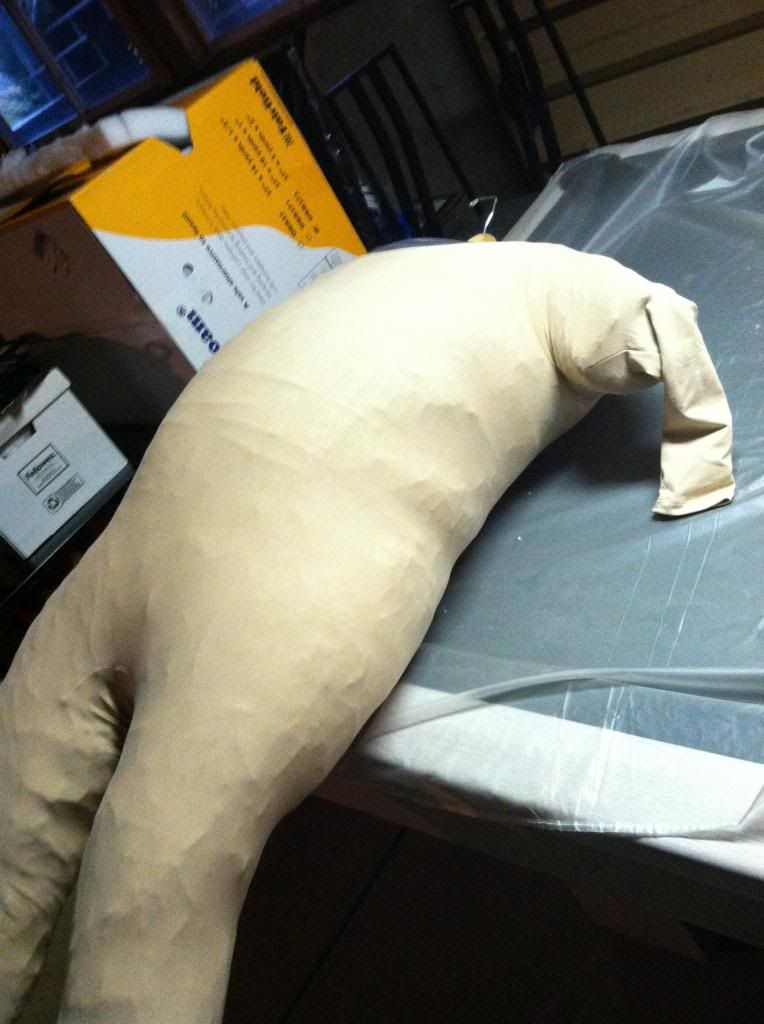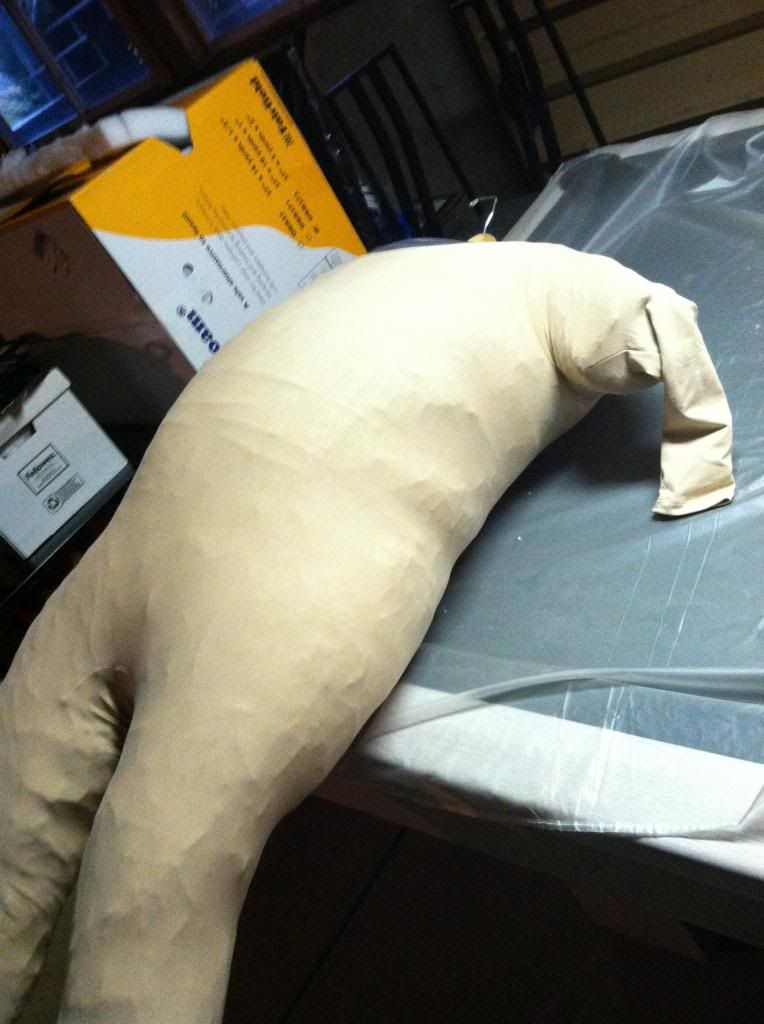 so thats the beginning part of him, thursday I'll be cutting shapes out for his fat suit out of quilt batting, which I found nice thick stuff thats pretty light, and be gluing it to the under suit that way he will be nice fat. I think he's sort of egg shaped from what I can tell.
I've ordered a custom top hat, a tuxedo shirt, which I will cut up to make the bib on the front of his long underwear/ onesie he wears, and I also was able to find I nice old umbrella with a wooden handle on ebay that look pretty close to what he had. I've found a nice plush felt to use for his jacket and have been looking into faux fur for the collar, sleeves and pockets.
I have also found good pictures of some of his screen used clothing which will be helpful, as well as the fat suit, and the sculpt of his facial prosthetic, and if anyone has any sweet screen caps they would like to share please throw them in here. So until thursday when I get back to working on this enjoy!!
Slimesquare
Last edited: