Hi all! My new project is inspired by Glorbes, who just completed a 1/10th scale build of this. If you haven't seen it, I strongly recommend that you do:
http://www.therpf.com/f11/enterprise-bridge-adjusted-dst-action-figures-123844/
It is also inspired by the great Mr. Steve Neill's ongoing "The Enterprise Project"
http://www.therpf.com/f11/enterprise-project-129899/
If you are a TREK enthusiast, you need to check these two builds out.
OK! so for those of you that know me, you will be aware that I build on the "cheap" :lol I substitute expensive resins, styrene sheets and such for papier Mache, cereal boxes and toilet roll tubes, and in that spirit, I made a start on Kirk's command chair. I am building my bridge at 1/12th scale, so it is smaller than Glorbes's but I think I can still get a fair amount of detail into the build. Anyway, here's the chair...
I used a dishwasher tablet carton for this and some Polyfiller I had. Here in the UK we have The Pound Shop chains where everything costs £1. I just picked up a pack of six tubes of super glue/crazy glue for.......ahem......£1
Total build cost so far =£1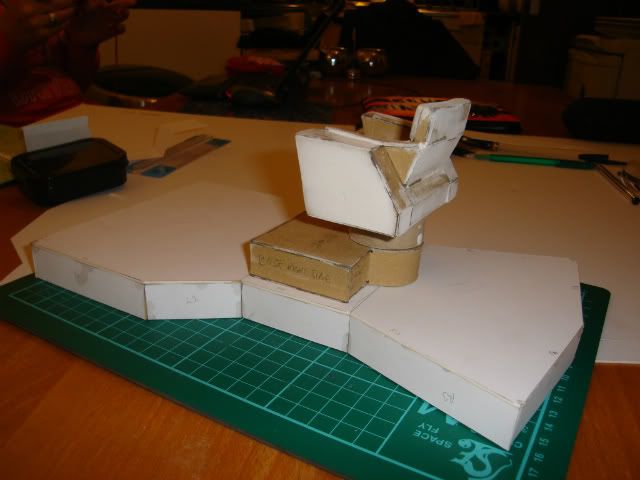 Here she is all painted up (needs a final grey top coat) I'm pretty pleased with how this is shaping up.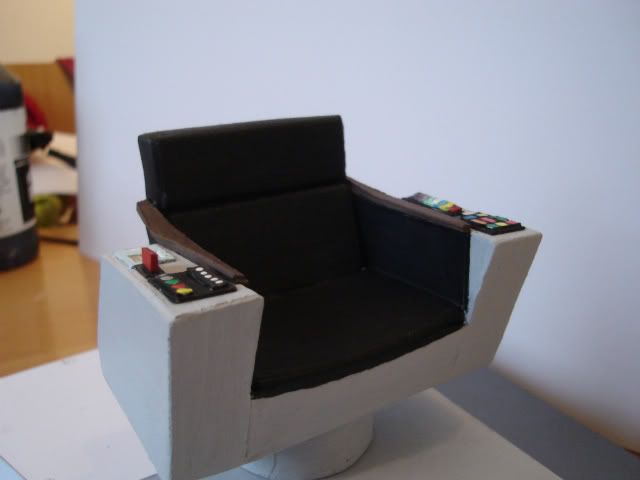 I referenced Steve Neill's chair for the detailing. He hangs around with Doug Drexler and between them, and their time spent actually working for Paramount on Star Trek, they are pretty much THE authority as far as I am concerned.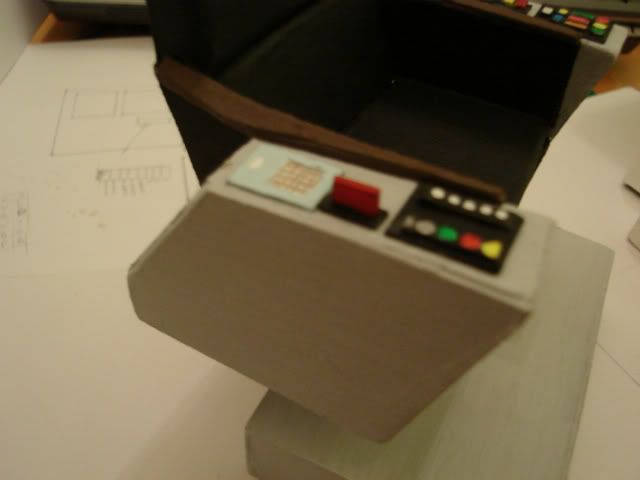 Here is a comparison shot with a full size build I found on Google:

So that is about where I am at the moment. I have made a start on Helm/Navigation and I will try to post something later today
TOTAL BUILD COST SO FAR: £1 / $1:56
Last edited: