Community Owner
Community Staff
Still working on things to make my Peopoly 3D printer better.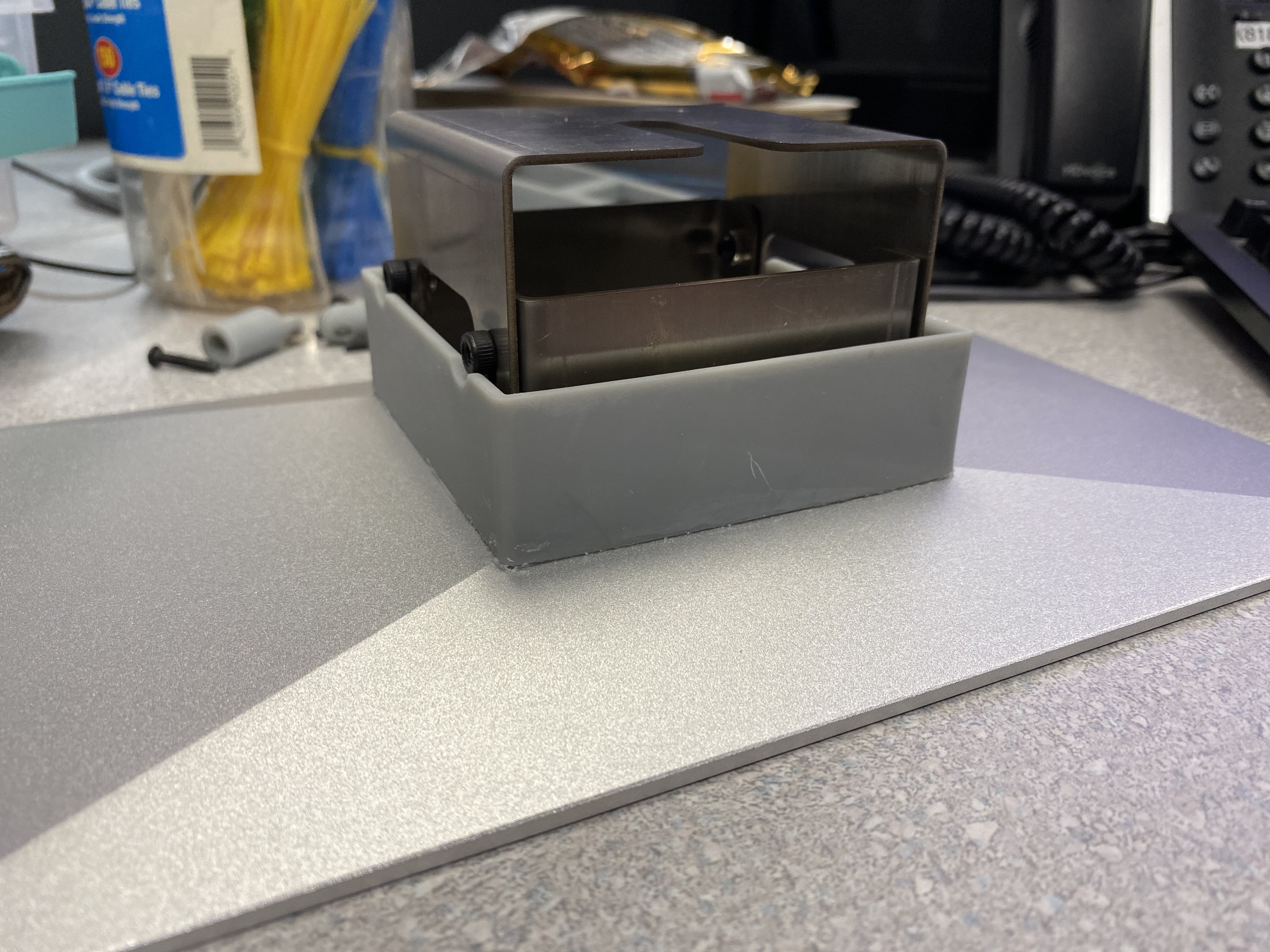 When I first got my printer (used) it had the older style flat build plate. The previous owner had created an FDM top cover that was angled and included a dam around the connector in the center.
I recently upgraded to Peopoly's angled build plate, but missed the dam that kept uncured resin out of the connector in the center of the plate, so I build my own dam and used silicone to adhere it to the build plate.
You do lose a slight bit of volume using this method (about 185ml/200g) but for me it is well worth it not to have uncured resin in the center connector that isn't fun to clean.
You can print one for yourself using this file.