Edit: Project Completed
===============
So next up on the build list is the Scout Blaster from ROTJ.
I actually spent quite a bit of time looking here and there for a nice kit to build out. Being not as complicated of a build like the DL-44 or E-11, I figured there would be a several options especially since this wouldn't be a metal build. There are 3D printed, resin and rubber versions but ultimately went with a resin kit for a nice balance between wanting more experience with resin props, ease of finishing, accuracy, and quality of a kit. I purposely did not want a finished kit since part of my enjoyment with these props is to finish or build as much as my capabilities will allow.
My search led me to a thread from
dinoignacio
(who by the way I finally met in person at Celebration) and asked him about his Scout Blaster. It came highly recommended but I never heard of
Polymer Armory
before. I reached out on FB messenger and had a nice exchange with Eric. He was kind enough to walk me through the various versions he carried...plastic/resin stunt, solid rubber, plastic/resin hero including various photos of each. I ultimately decided I wanted a hero version and went with that.
Here is the kit upon receipt.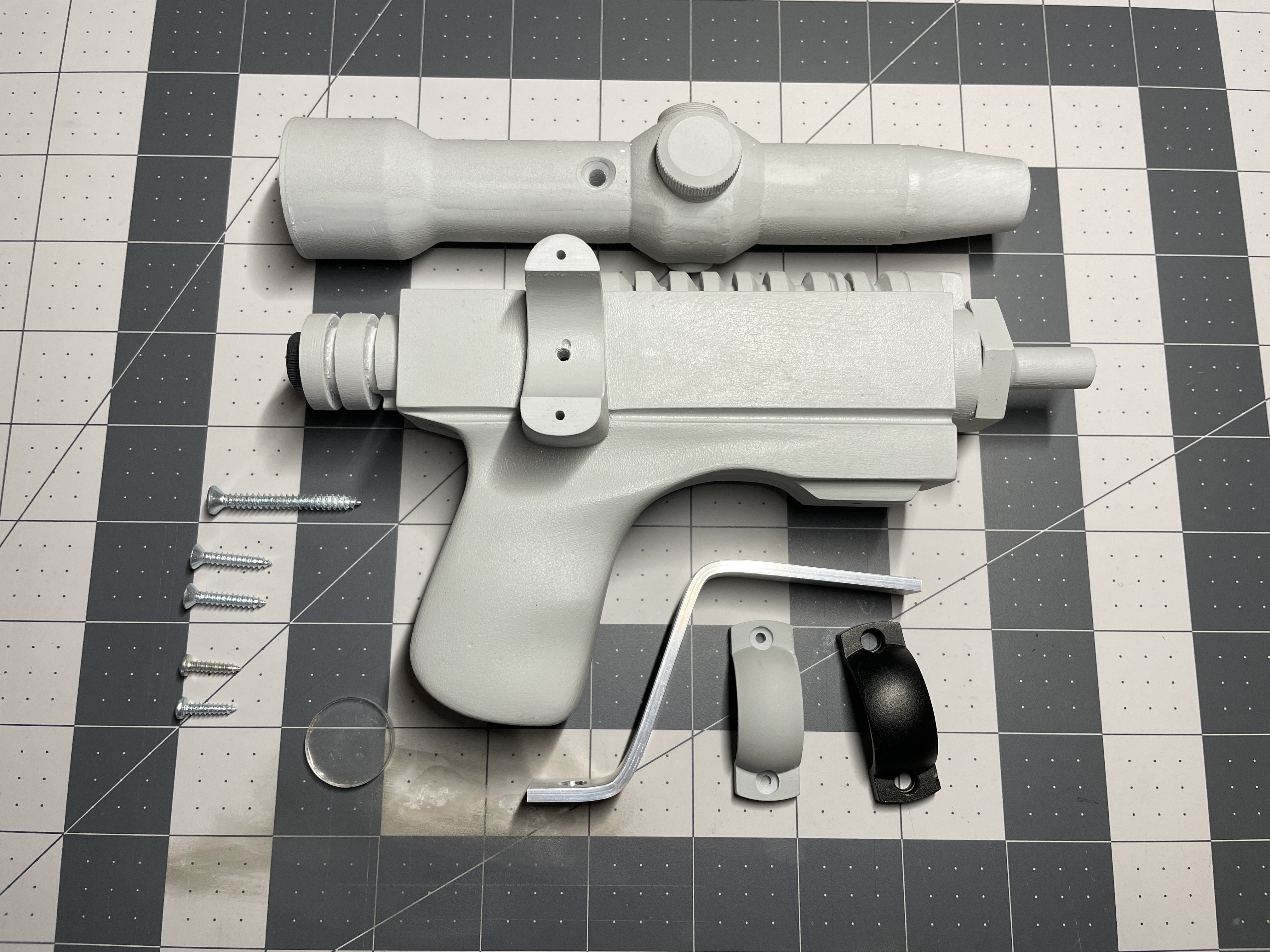 Very nice cast, very little cleanup needed aside from filling in some drainage holes, cleaning up some flashing / cast lines. It's a well put together kit with everything you see included.
Since the build is more about finishing, I'll start work on getting this to the basic black blaster and then focus on weathering it up a bit. I'll start with the below image but will look for other reference photos.
Here are some other links I used for reference purposes:
Last edited: