Hengstler Button Prep
So as it comes, the white 3D printed part would simply not slide into the frame channel by more that an inch or so....no where close to where it needed to be. Additionally, there was a slight ridge length-wise and inline with the holes of the channel that raised the left side of the printed part so this needed some attention as well.
Ridge in the channel frame. Using needle files and sandpaper, I was able to get the ridge sanded down to this photo which was enough.
Then I needed to "open" up the channels themselves using a variety of needle files and emory boards.
Moving onto the 3D printed part, I sanded the backside and the rails to remove enough "fat" to allow the printed part to slide in the channel. Very hard to see in the photo but it's the typical...sand, fit, sand, fit, until it is right.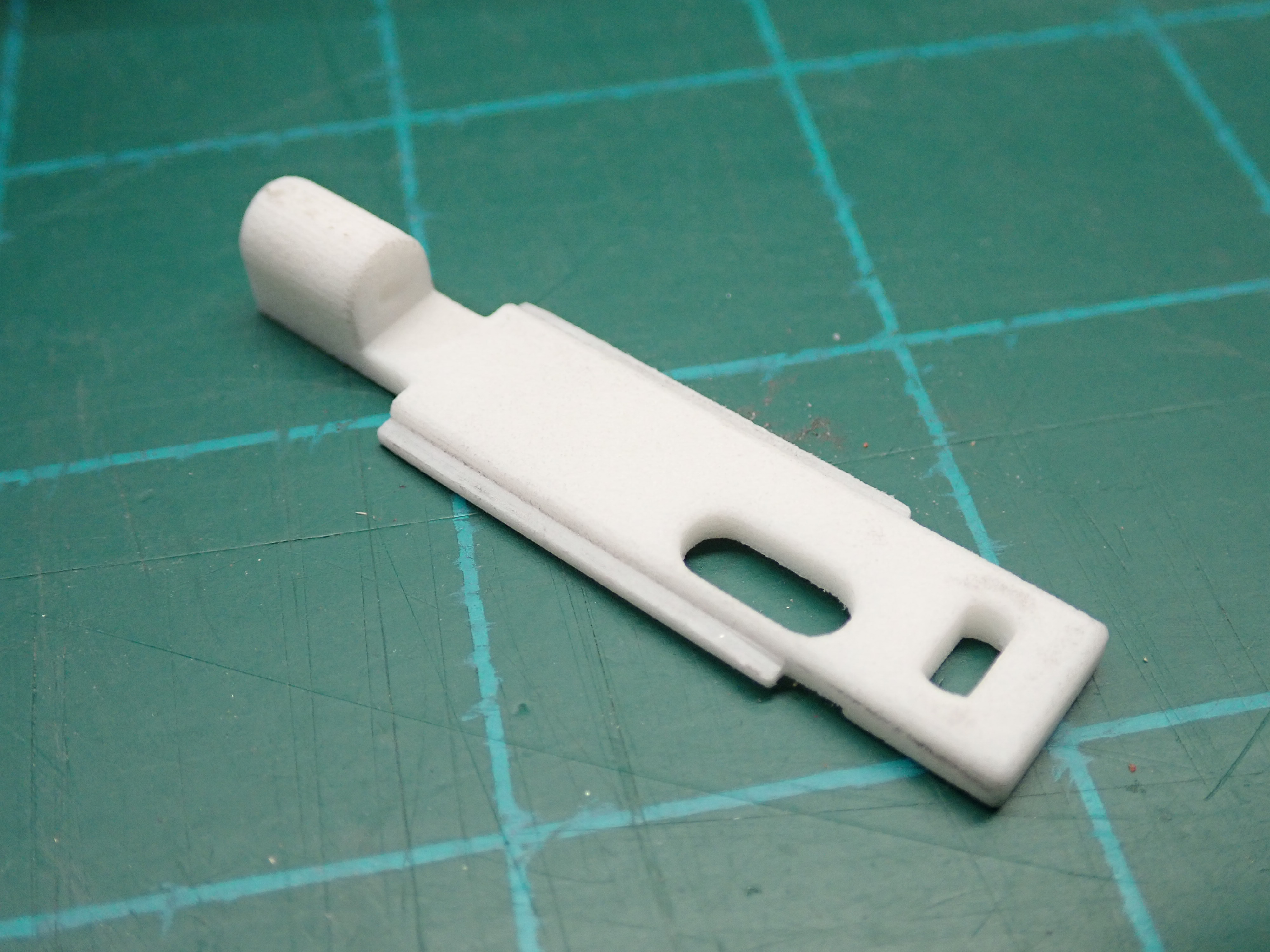 Taped off the rails, and started with some Vallejo Black Gray paint but quickly realized it was not dark enough. I ended up using Vallejo Black Primer which was much better and some Future/Pledge gloss floor wax to finish off this piece.