Edit:
Completed project and video
================
Not-so-recently ago, I acquired a set of
Archive-X acrylic paints
for my Bandai PG 1/72 ANH Falcon build but I wanted to practice spraying these paints on something other than spoons....lol.
Well I was able to acquire a set of death star tiles and decided it would be cool to create a wall display of sorts....a win-win in my mind. The idea here would be to create a grid of tiles that's manageable is size and didn't require too much effort.
But first here's a quick look at the tiles...sorted into A-grade (right), B-grade (top left), C-grade (left middle), D-grade (left bottom).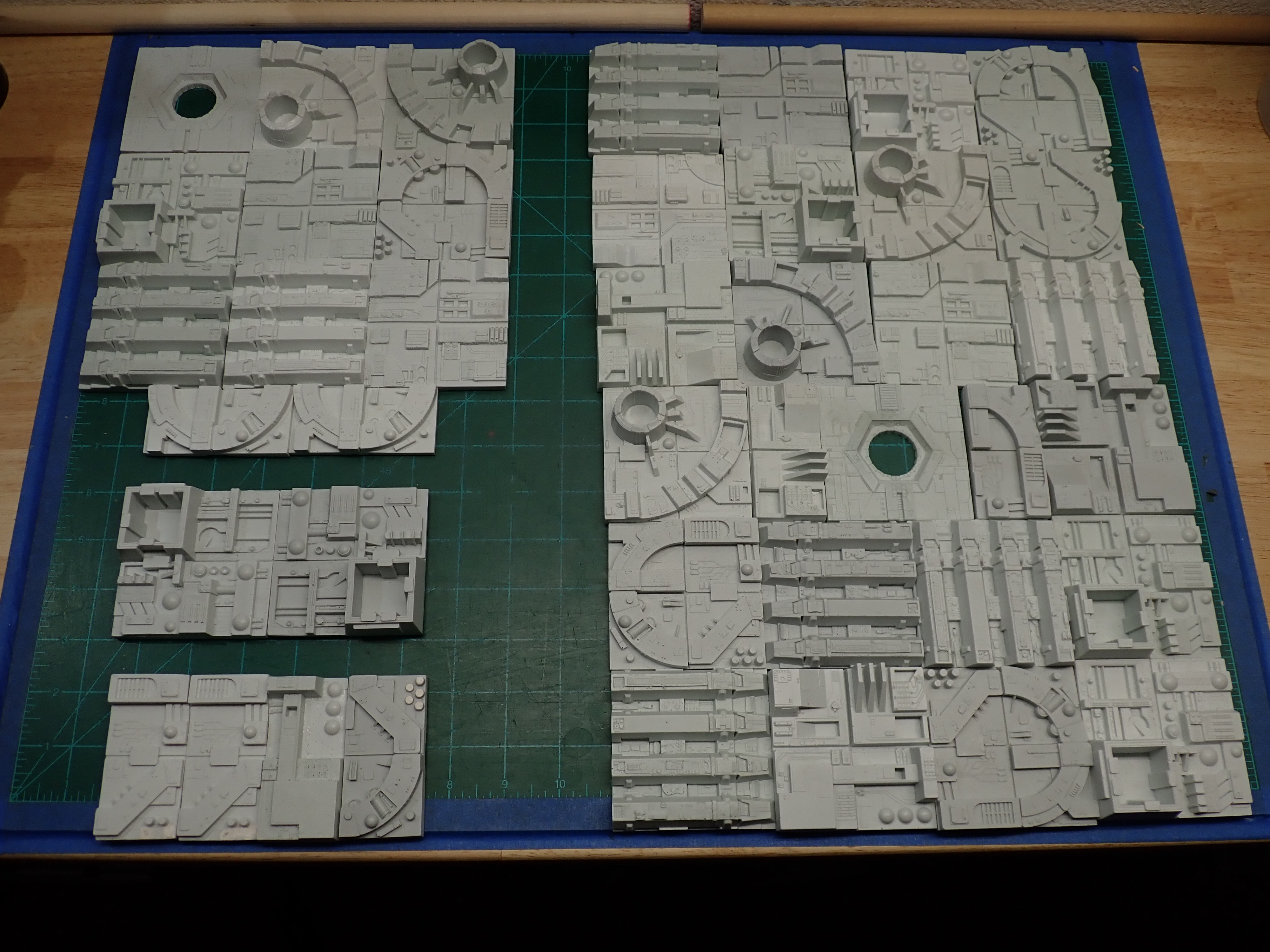 Initially I figured I would pick up a picture photo frame and mount the tiles on that. But I quickly realized the frame was neither strong enough or large enough for what I envisioned.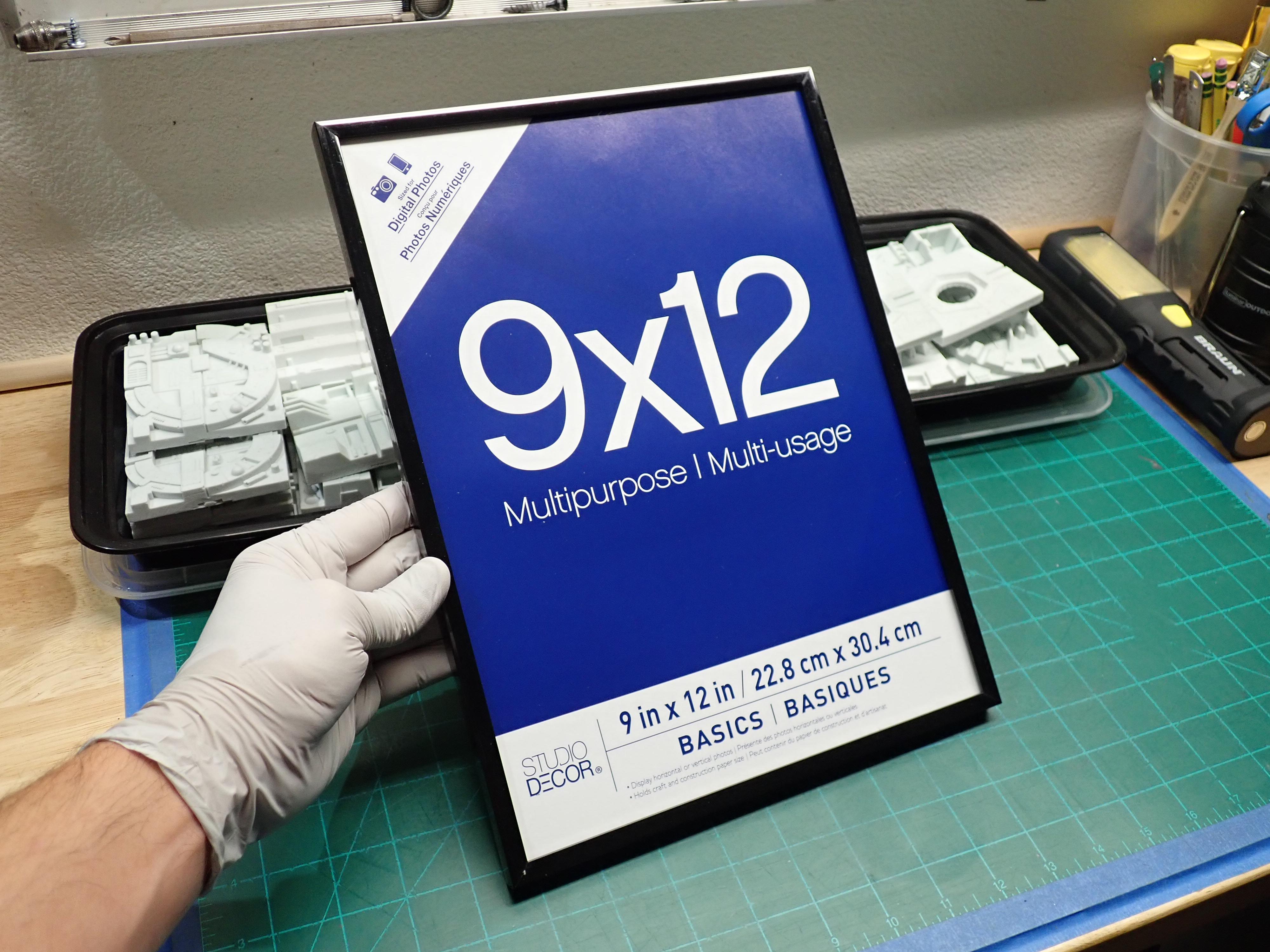 So the next idea was to cut up a scrape piece of wood I had and make a larger frame....
Last edited: