Sr Member
RPF PREMIUM MEMBER
After tweaking and tinkering with this build for the past year, I decided it's time to finally post some progress pictures of this thing! I picked up this beautiful steel Mauser from
Field Marshall
almost a year ago (right after the pandemic started) and I've really enjoyed savoring the build process, slowly tweaking and weathering it on an almost daily basis. One might say it's my "Holy Grail Prop".
My first build years ago was a Greedo Killer on a souped-up Denix, but I always intended to use that build (and others) to build up a skill set to properly tackle this prop. I read along on the ANH Hero thread like many of us here for years, slwoly making up my mind about how I'd one day do it, waiting for an MGC, never being able to afford one, then eventually just committing to save up for one of these mythical "replica steel mausers" the day the interest thread went up.
There have been many iterations of this build over the past year (multiple attempts at the scope, multiple mounts, multiple grips) but it's currently in a state that I'd call about 90% finished. I'm excited to share it now, though, especially considering that Chris is turning out his second round of these kits. I've read that he's now included the serial number stampings, which is awesome! I had my stampings done by
scottjua
who also provided a lot of expertise via his cherished videos.
Typically I try to take more progress/process photos and post updates as I go, but the posting got away from me on this one and I didn't really take many photos either. I'll get into the build details in another post soon, but first .... some shots of the blaster in its current state: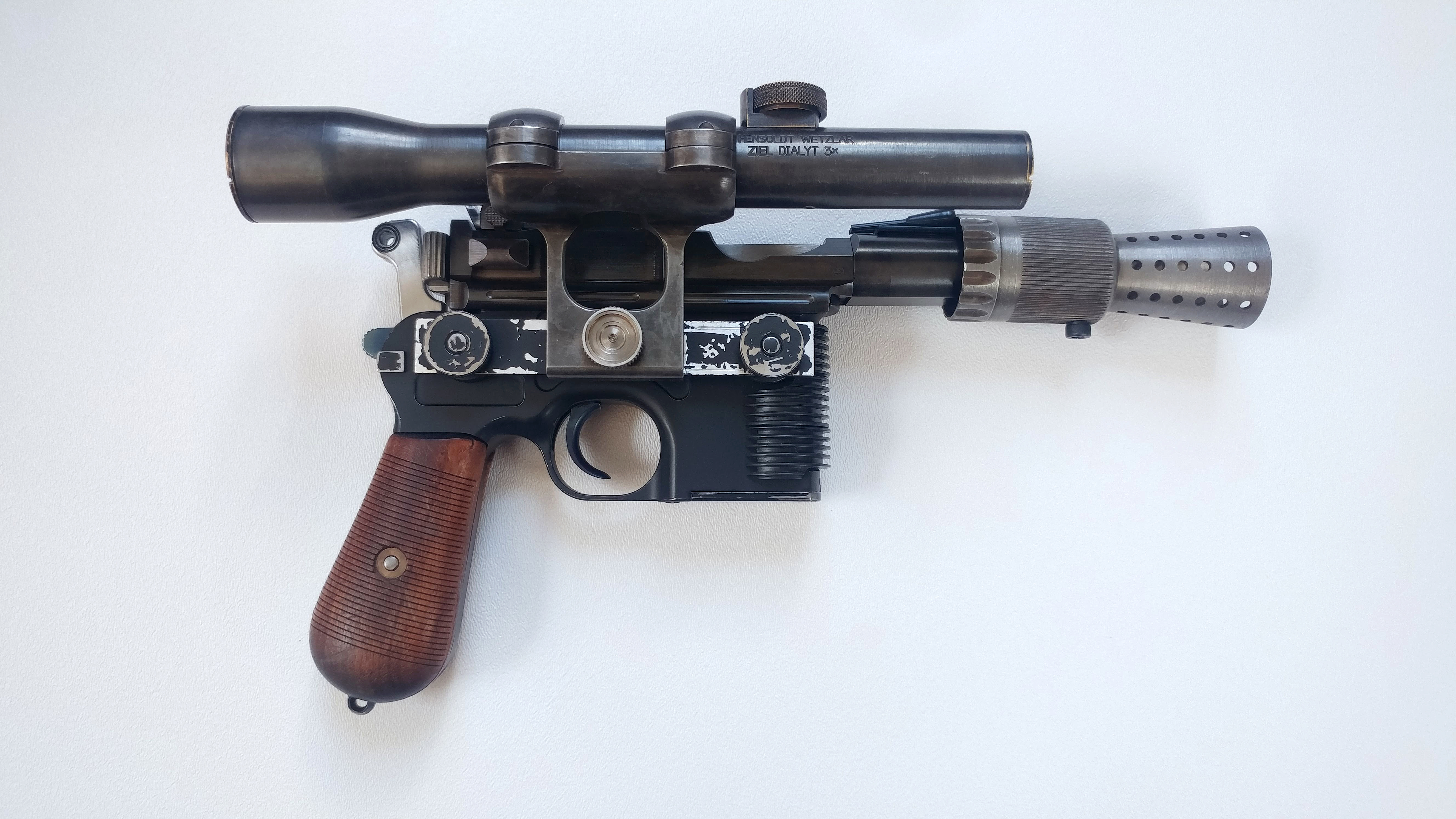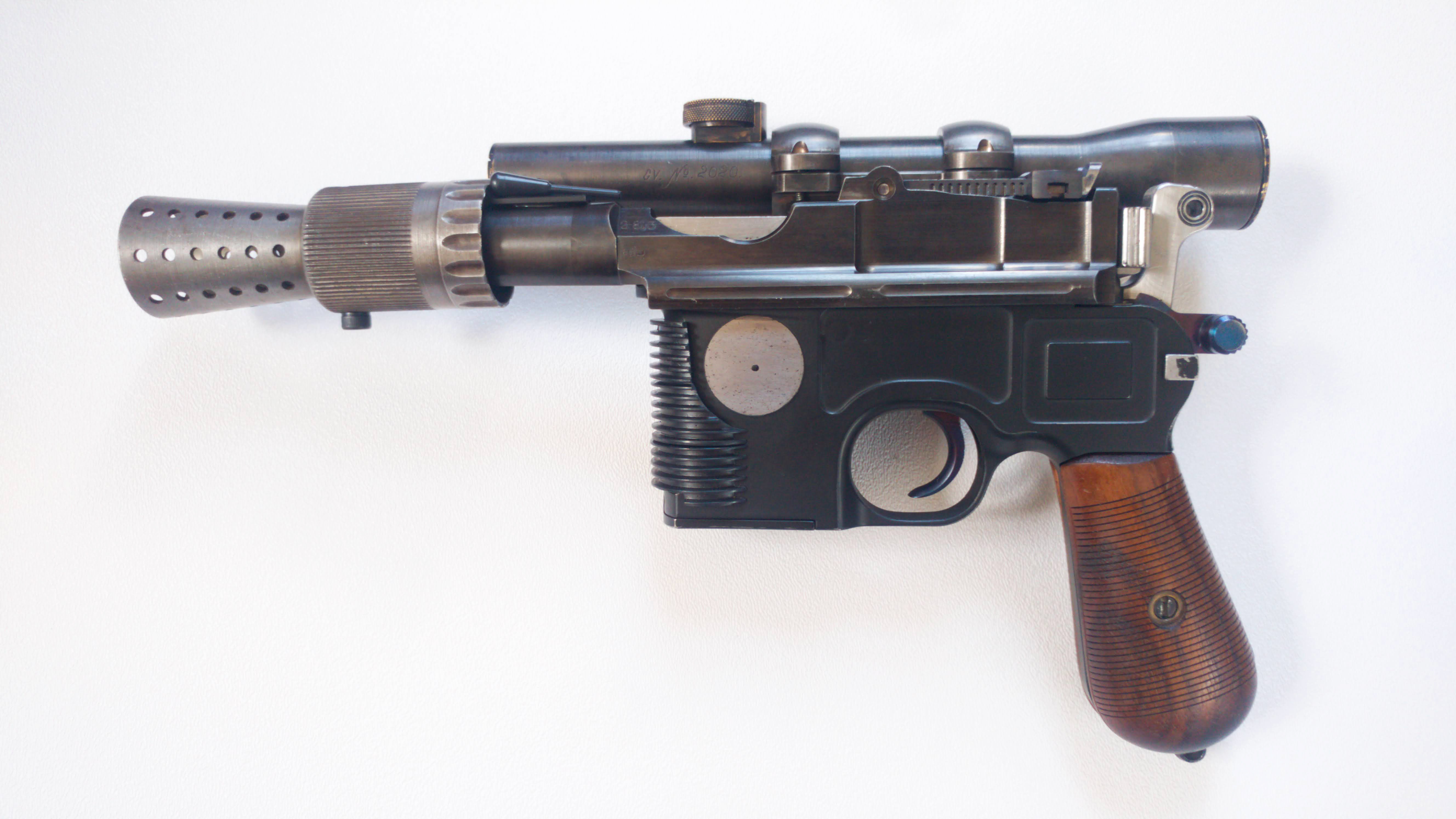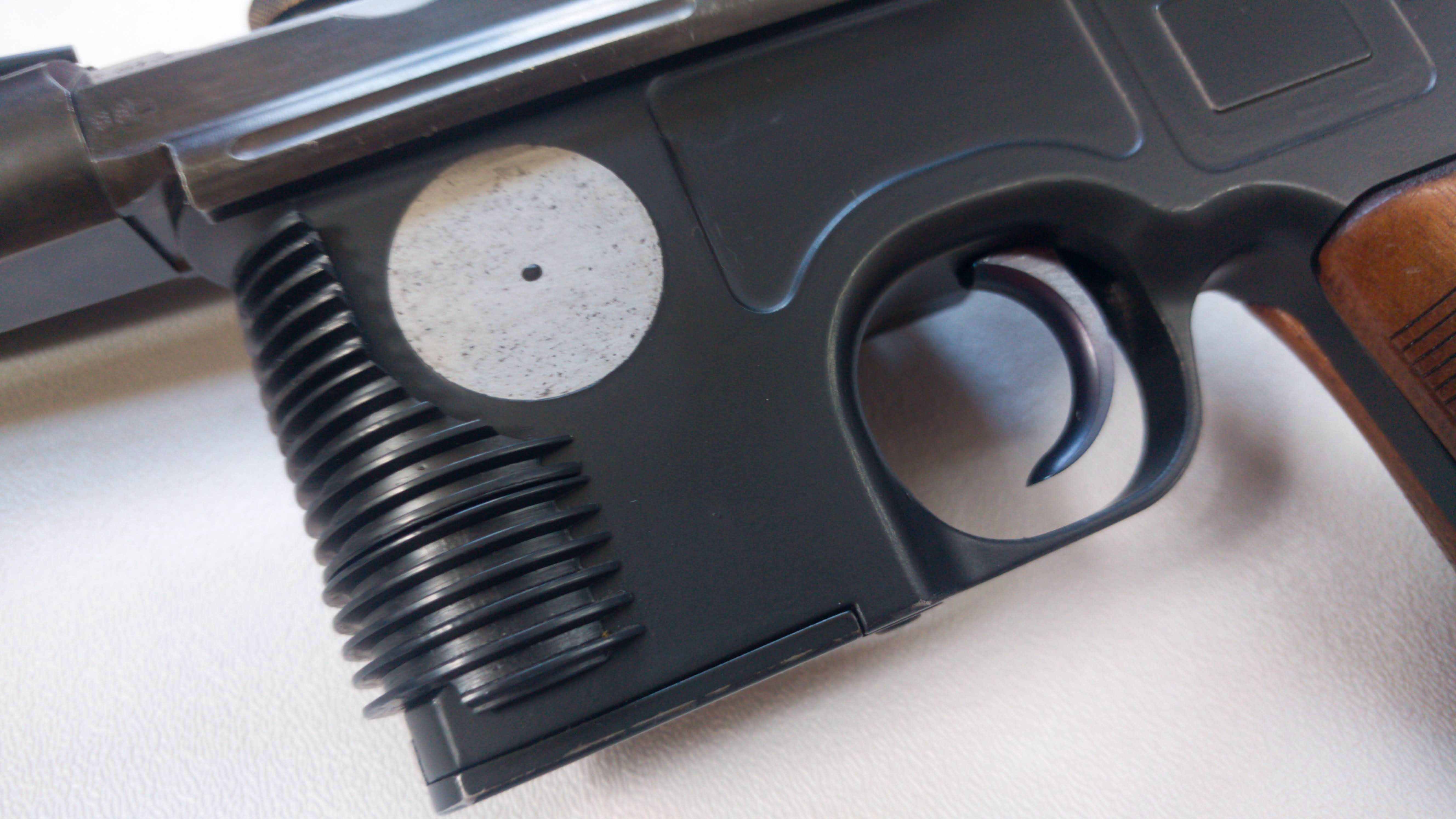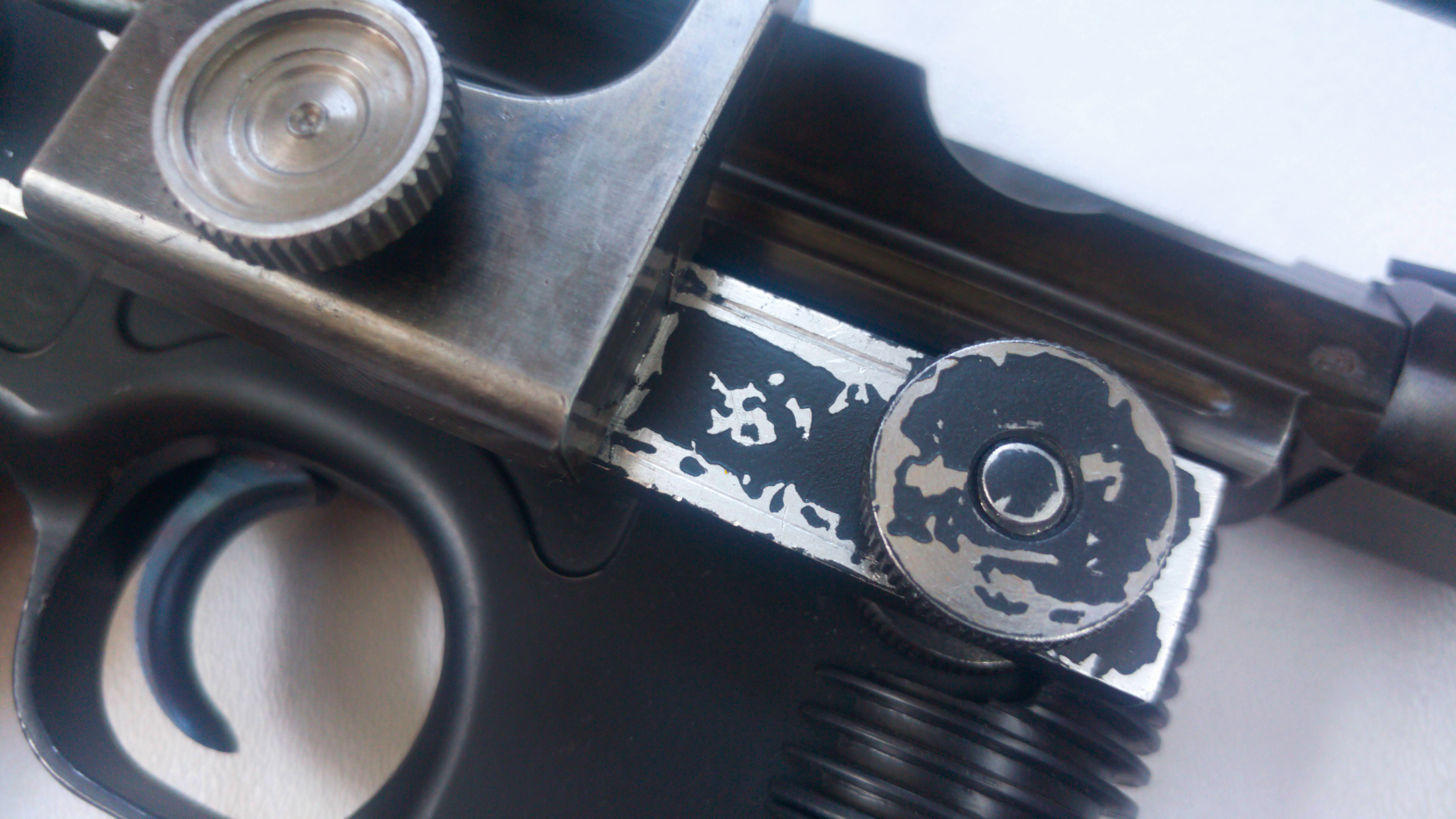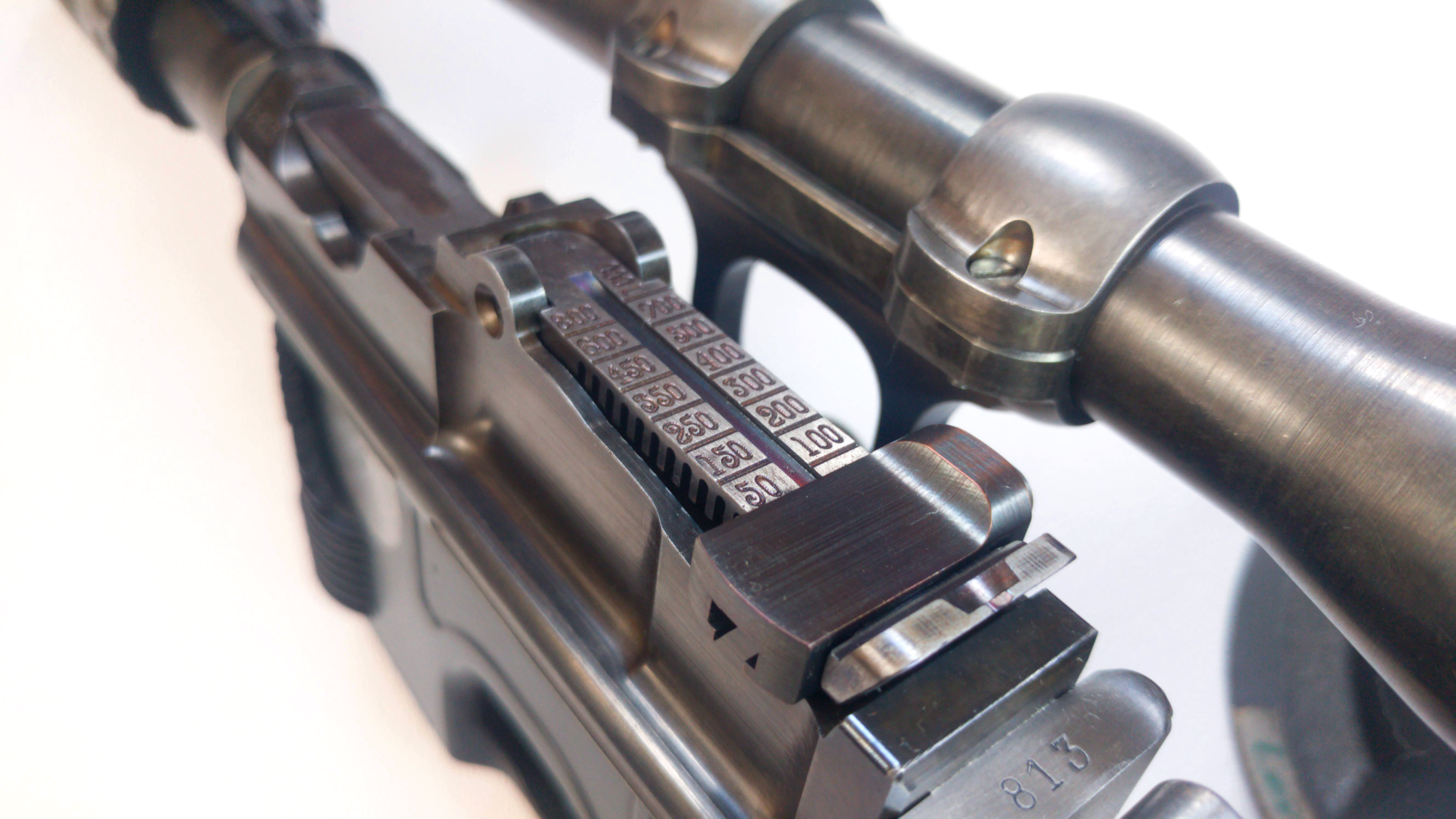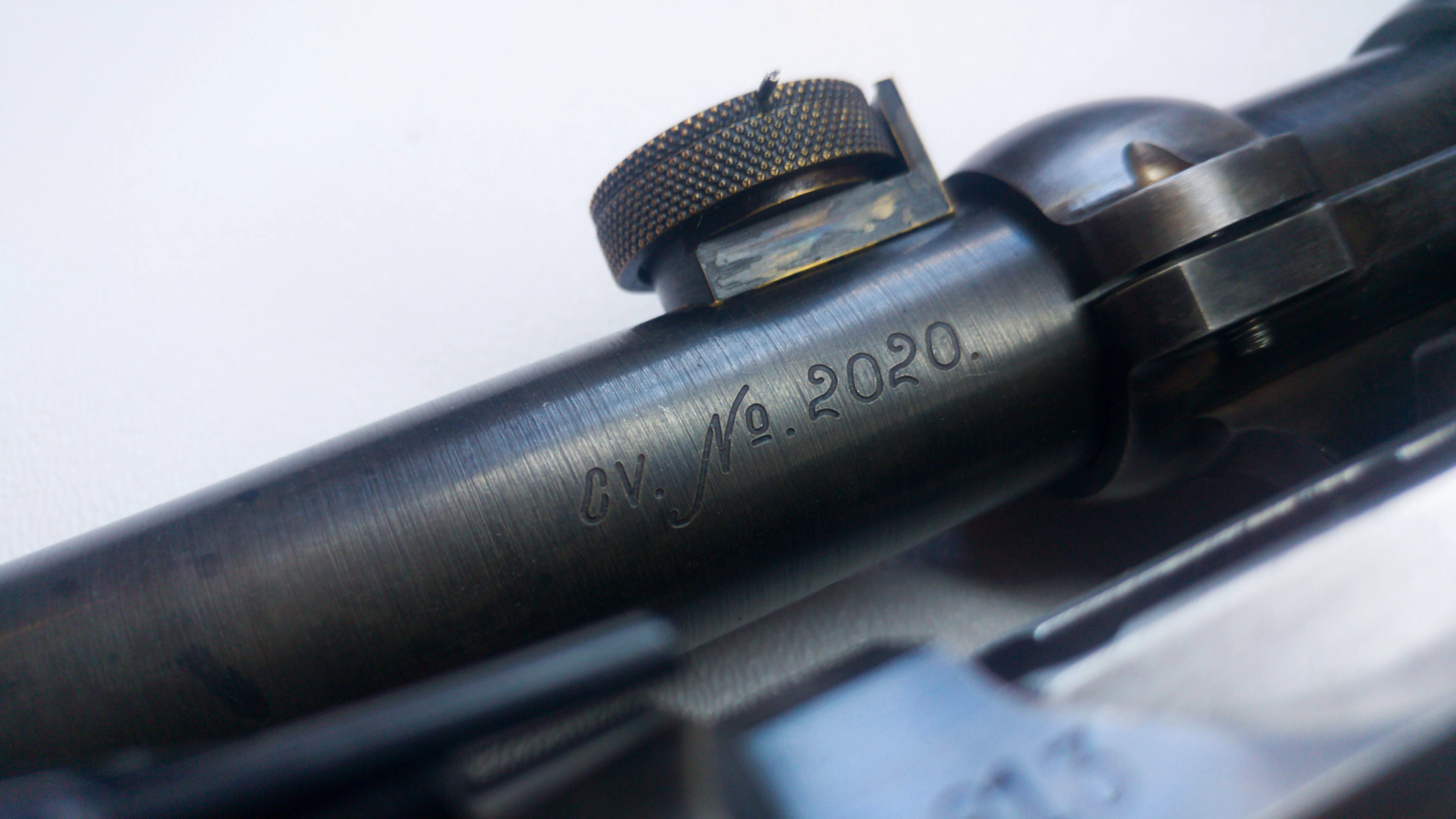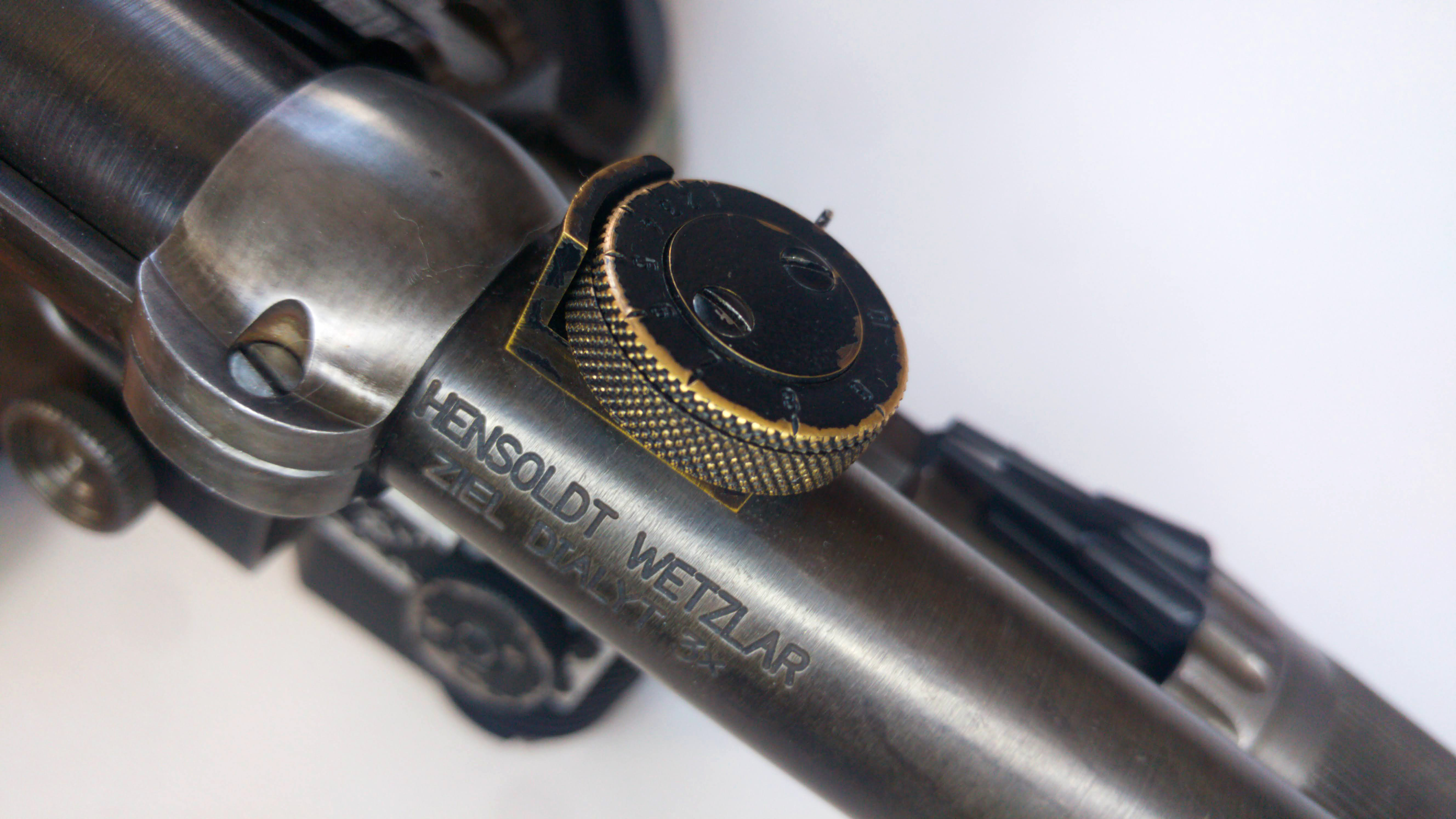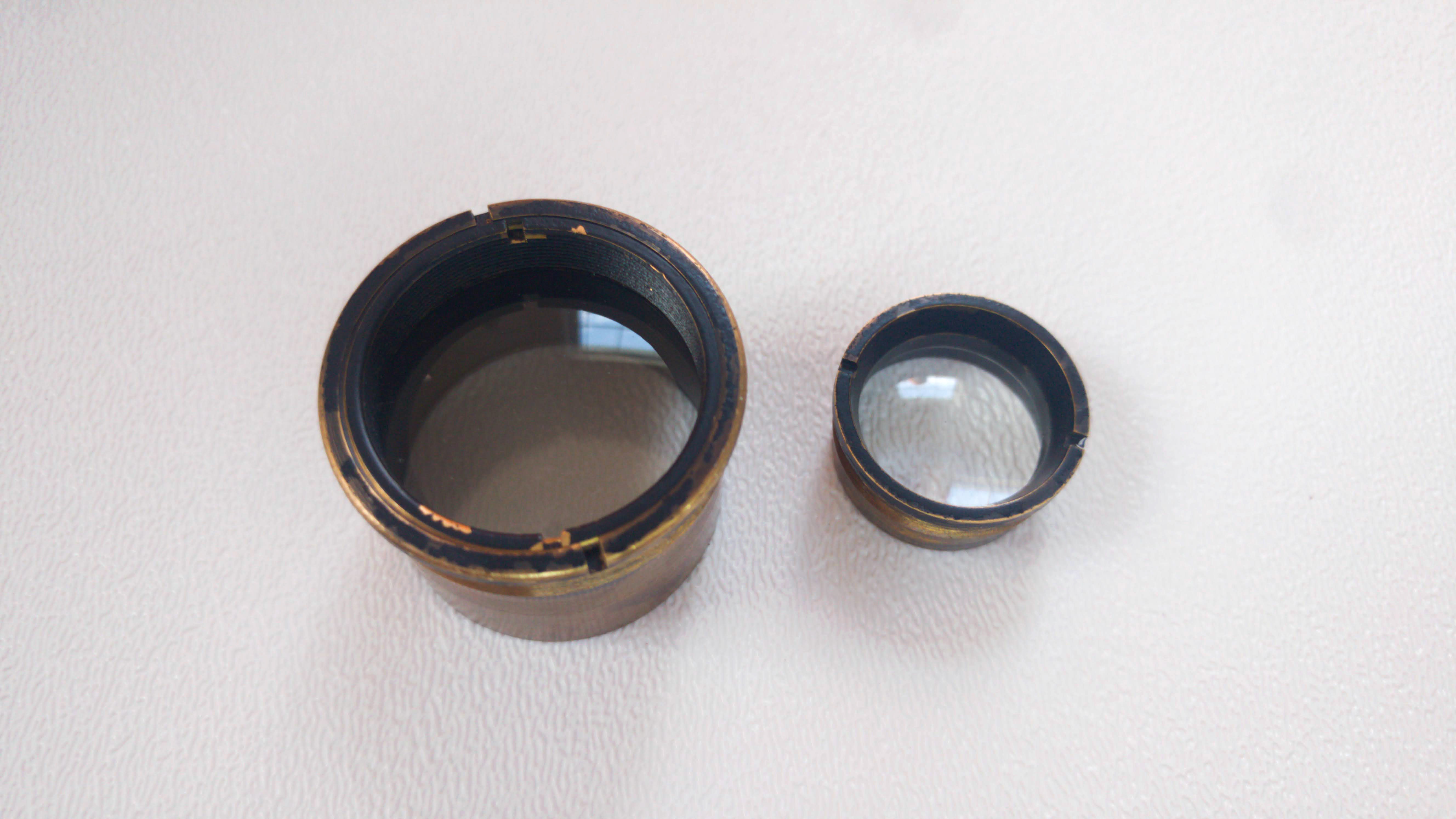 As I said, it's about 90% finished. After a year of regular handling and some intentional weathering I was super happy with the state of the paint on the lower, but unfortunately I was never happy with how my mystery disk had turned out. I failed to sand back the bluing enough before painting to give it that signature bright steel look. I've since fixed the mystery disk (pictured above) but had to re-paint the lower, so I'm back to square one on weathering the paint. Here are a few detail photos showing how far I had let it go previously, for reference of what I'm aiming for: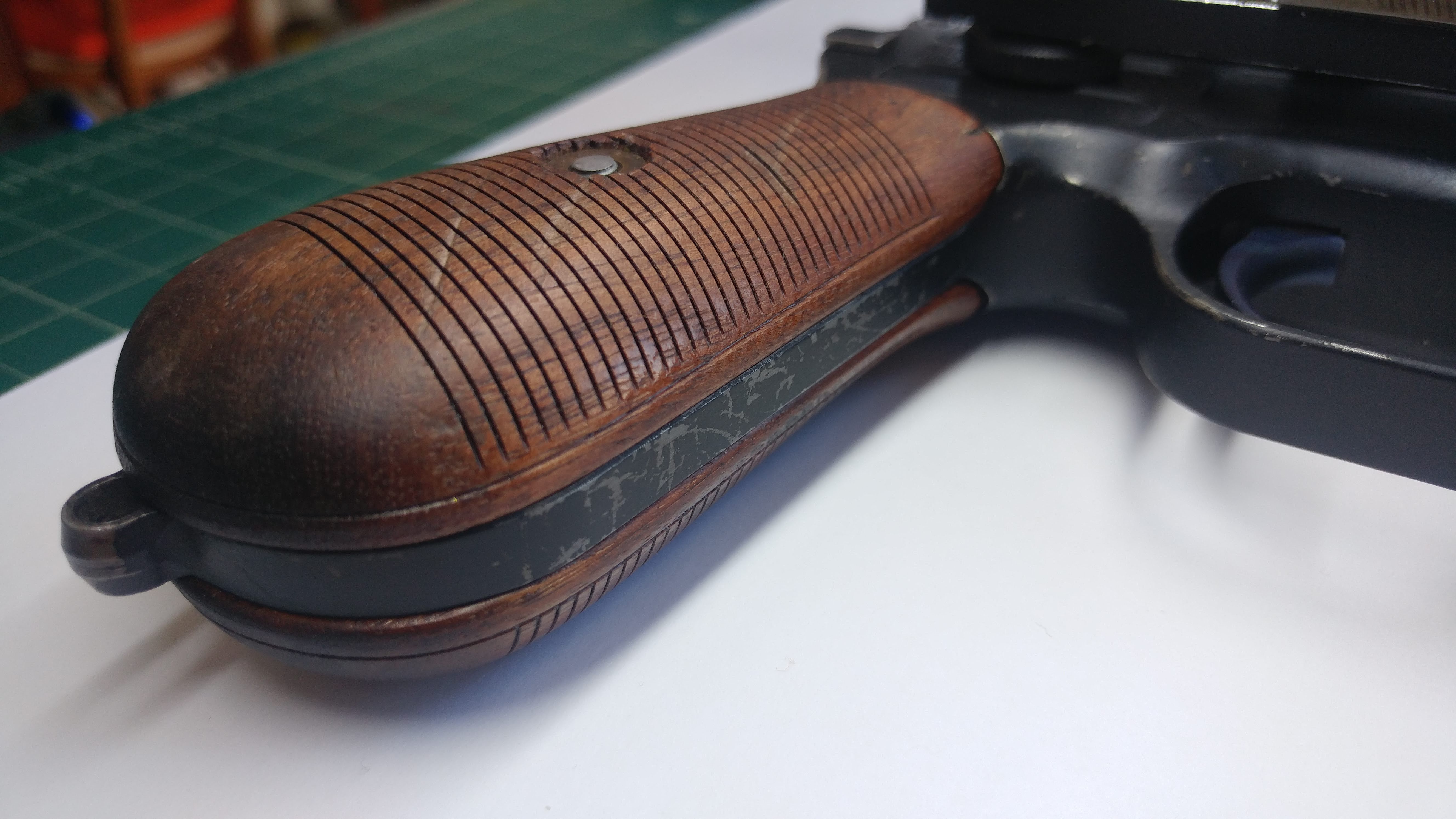 WHAT'S LEFT:
- I'm not quite happy with the grill. I went a bit too idealized and flattened out the front too much ... I don't need it to be totally wonky like the real deal, but I'd like to get that signature angle in the front. Luckily, I still have some spare vintage tomtit cylinders so I'll probably be giving it another go soon, splitting the difference a bit more between idealized and screen accurate.
- I still need to finish weathering the scope. I've stripped and blued it numerous times and have given it some first-stage weathering, but it still needs the gouges and prominent scratches seen in post-production photos. I'm looking forward to this, as I've really come to love weathering on this build, as that's most of what's going on here, isn't it?
- The grips will always be a work in progress. I plan on continuing to handle and very lightly these until they are dark dark, like the real deal. I spent a lot of time experimenting with the grips trying to obtain the proper hue/sheen, but they should only get better with age.
- I've always regretted not knocking back the machine lines on the flash hider's cone section a bit more, It's possible that I may tackle that one of these days.
- I'd love to figure out a solution to make the trigger sit a bit tighter. I have everything greased inside and the action if great, but the trigger itself flops around a good bit when waving it about as one does.
- I may re-do the sight greeblie, leaving the push rod's stems just a bit longer.
- I need to weather the small side surfaces of the crossbar. I know there is solid reference for at least the front, not sure about the back.
There were a lot of small mods and decisions to make along the way, but I'll be posting the little bit of process material that I have shortly. Thanks for looking!
Last edited: