Sr Member
RPF PREMIUM MEMBER
So I'm finally getting around to posting the thread for my first build here on The RPF. I've decided to go with Han Solo's ANH Greedo Killer ... the blaster used to kill Greedo in the famous ANH cantina scene. It was of course a tough choice between this and the ANH Hero Blaster, but in the end I like the story behind the GK, and how it was used in just the one scene. Plus, I love the look of it and its significant size ...




If I had the money to do this on an MGC I would, but I don't, so I've purchased a Denix Mauser, which I intend to thoroughly sand down and refinish. Also, I was able to get in on BobaDebt's "Denix Accurizing Service" (Part of his ROTJ blaster project), which I'm quite excited about. The prototypes are looking great in the photos he's posted!

I've been acquiring parts slowly (mostly through eBay) over the past month or two. I have everything, save for the Scope Mount and Flash Adapter, which Scottjua has kindly agreed to take on for me! Here are some photos of what I've acquired thus far:


Denix Mauser To be refinished, with more accurate details milled in via BobaDebt's service.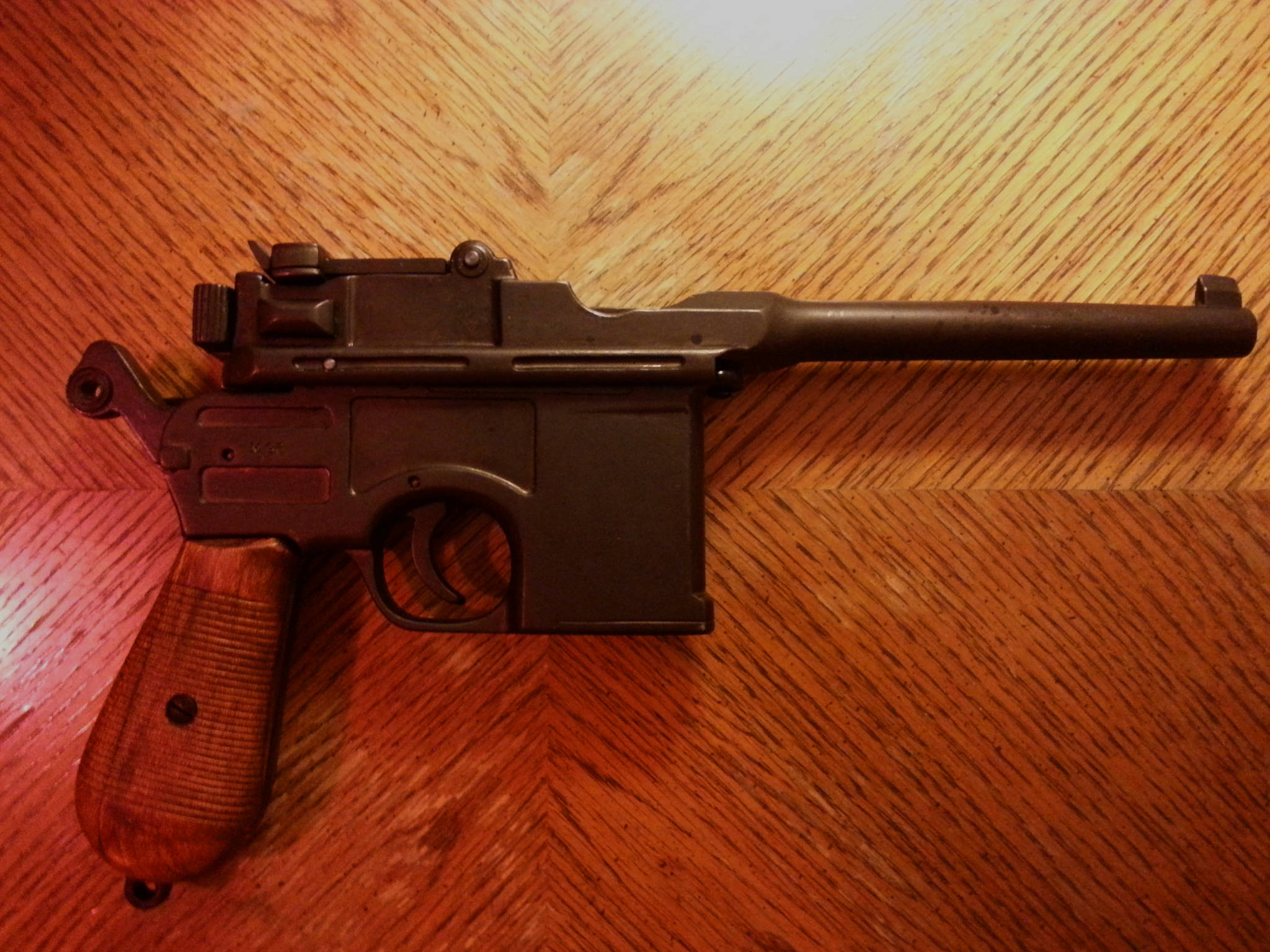 Original M9 Flash Hider ... Still in its Cosmoline Packaging. Cool!




Corellian Exports Aluminum Grill ... This one has 12 fins rather than the correct 11, but it doesn't bother me enough to want to hunt down a new one just yet.




Vintage Weaver 1" Scope Rings ... I've seen other variants of these, one of which is slightly lighter and bluer, and doesn't have any lettering stamped on top. I think I might prefer that version to these, so I might look to replace them soon, but for now:




Weaver K1.5-1 Scope ... Because I have little hope of finding the accurate Compac Super 4x31 Scope any time soon, I've decided to go with a good alternative used by others before me in their GK builds. I was able to find a good price on this Weaver K1.5-1, and I really like the look of it, so I am OK with this inaccuracy for now.

Edit: As much as I like this scope, I've decided to go with a replica Compac from the upcoming GK run from Solo's Hold and Scottjua.




Aditionally, I've realized that this K1.5-1 has subtle differences to others I've seen used in GK builds or for sale on eBay that make it even closer in appearance to the Compac Super. For example:

The Knurled ring towards the front of the scope is closer in shape to that of the Compac.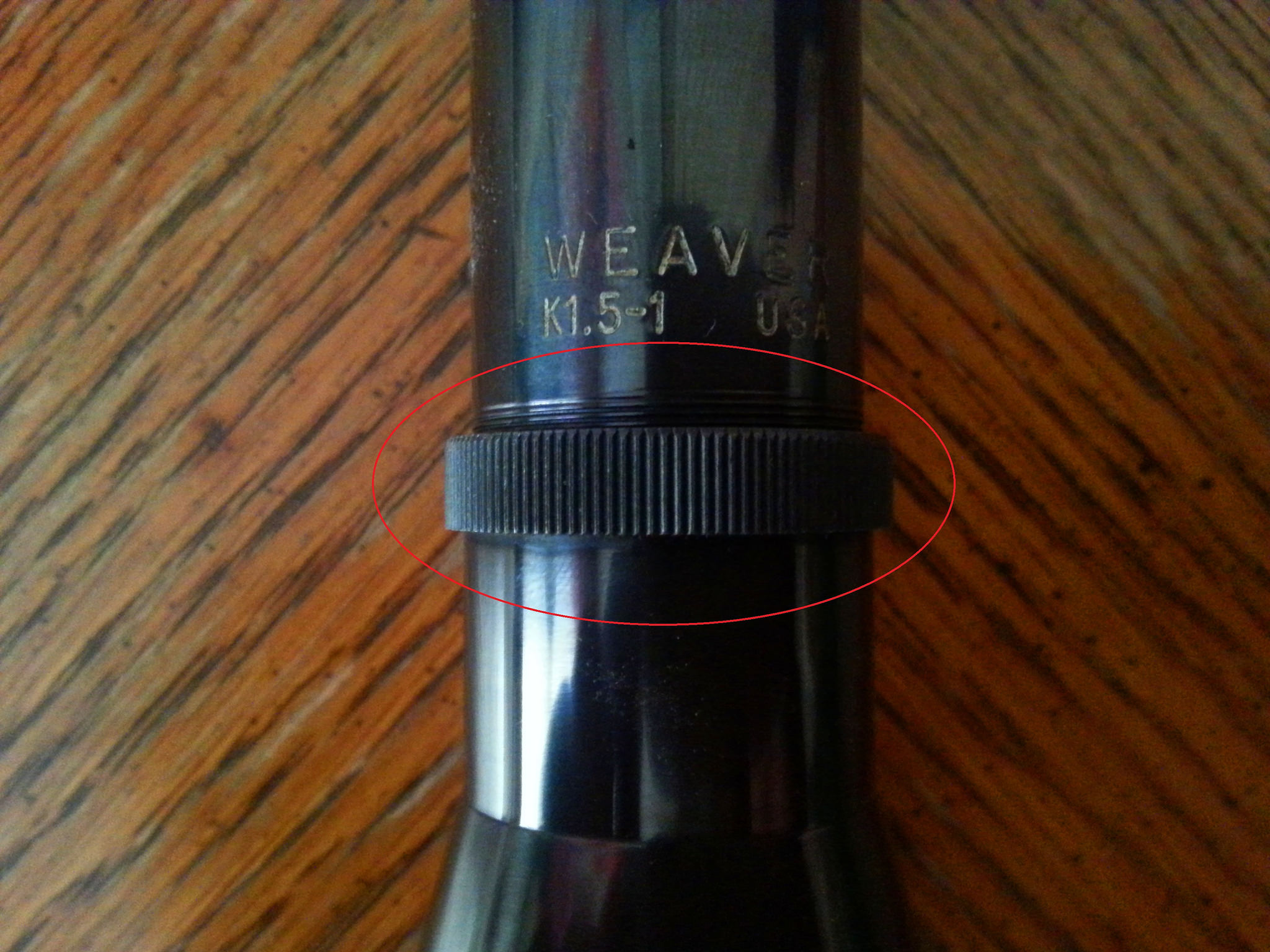 Also, the knurling on the adjustment knob caps is closer to that found on the Compac Super:




I'll be posting updates and photos as they come, but there's not too much work I can do until I get my Denix back from the shop. The Scope does however have some significant dust built up on the inside of the front lens. It doesn't affect your vision while you are looking through the scope, but you can see it when simply looking at the front lens. Does anybody have any experience taking these older scopes apart? I remember reading something about internal gases that can escape if you open them, so I am hesitant to crack it open just yet! Any advice will help! Thanks guys.
Last edited: