Finally got into gear with Fett. Was needing to clear the workshop out a bit and he was in the way.
I decided painting him up properly was just too much work so went with an iron statue kind of look.
I started by giving him a dirty quick coat of red primer with a lighty dirty bronze over the top.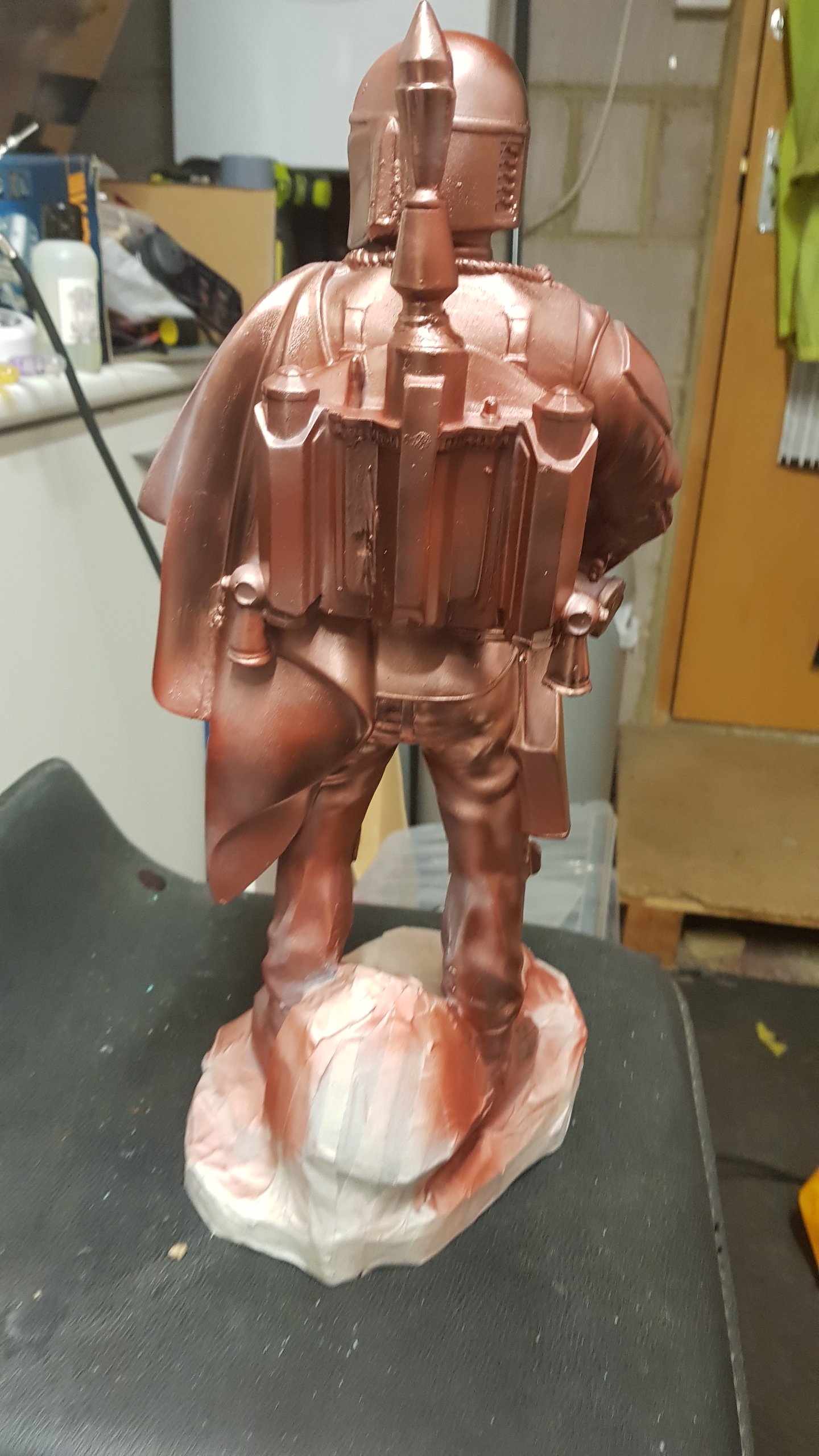 A gloss coat over the top and threw a bunch of iron powder at it.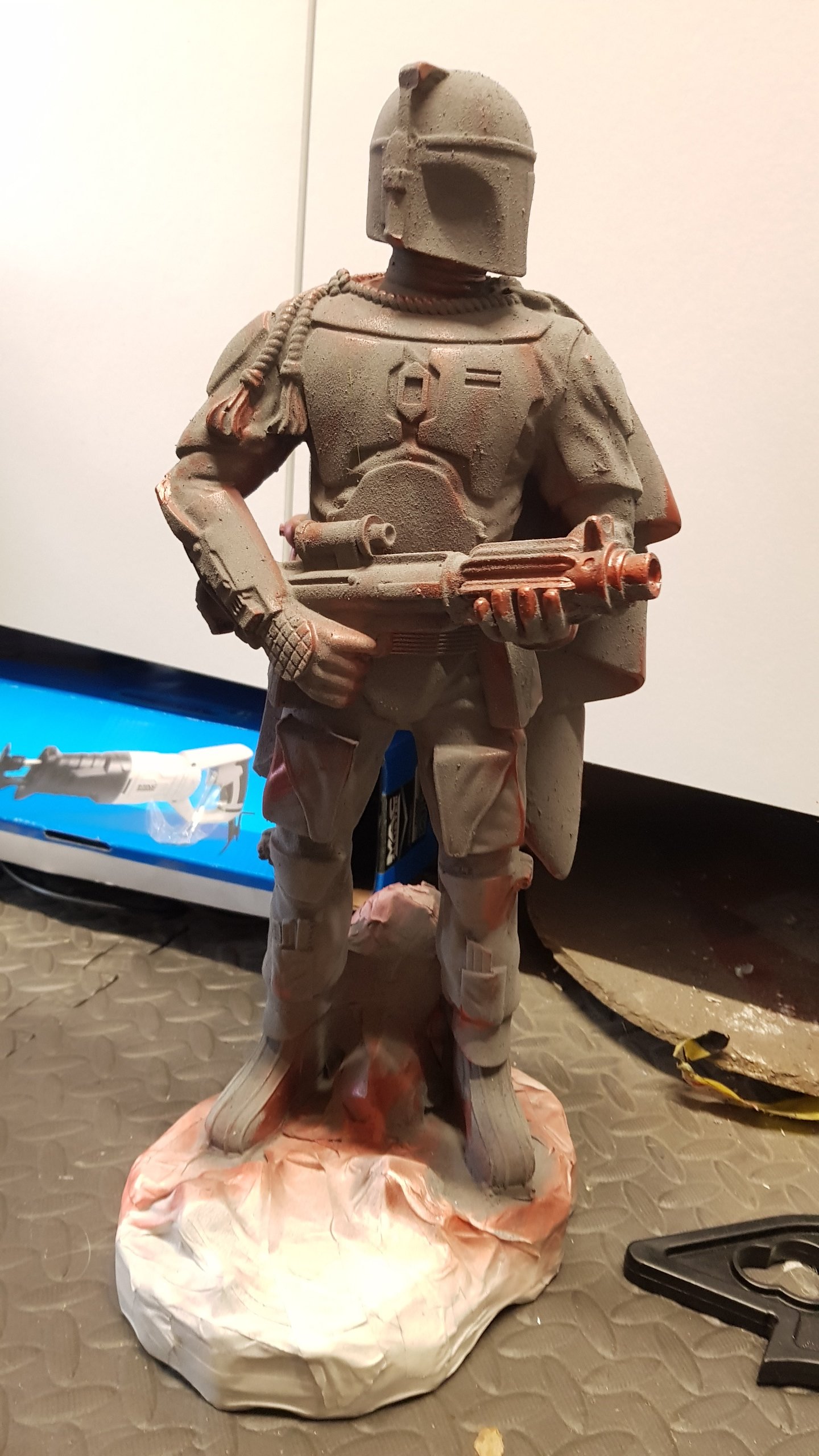 Then sealed in a bag overnight after a spray of salt, vinegar water. And, he's done.