Budget Head Cast (Limited Facial Detail)
Personalized Head Form
#GiiZmOMakes

​
I started out with loading up my work area with a bunch of various lengths of duct tape stuck everywhere. (Im doing this by myself btw)
Once i was ready, i wrapped my head with dollar store plastic wrap and began sticking pieces on. I made sure to have as little wrinkles as i could and to stick on evenly.
Feeling around, you can tell thin spots and were to add more tape. When i felt it was complete, i made sharpie lines up the back from the neck to the top of the head like a ladder. Once the registration marks were drawn, i carefully cut up the center of the back up to the top of the head. Removed it for a breather and to prep the completion. I made more strips, put it back on and quickly tapped over my eyes and nose. Once off i tapped up the nose holse, realigned the back and tapped it up.

For the fill, i did 3 passes. The first pass was spraying on the inside walls, trying to spray an even layer. This foam is air reactant and if there's too deep of a pool of it in your mold it wont expand properly.

Once the walls expanded out, i filled the middle and plunged a length of PVC in for a post.


The 3rd pass was feeling soft spots, once the majority fully cured, slicing them with a blade and eather opening it up to get air in or inserting the tube and injecting a little more in the cavity.



Not i have a complete head double. Time to test out the fit.
Again with the plastic wrap i wrap the form for a backing for the duct tape.



With a nice few layers of tape, its time to draw your pattern.
In this case its just a basic helmet shape to see how it fits once its all been transferred and built.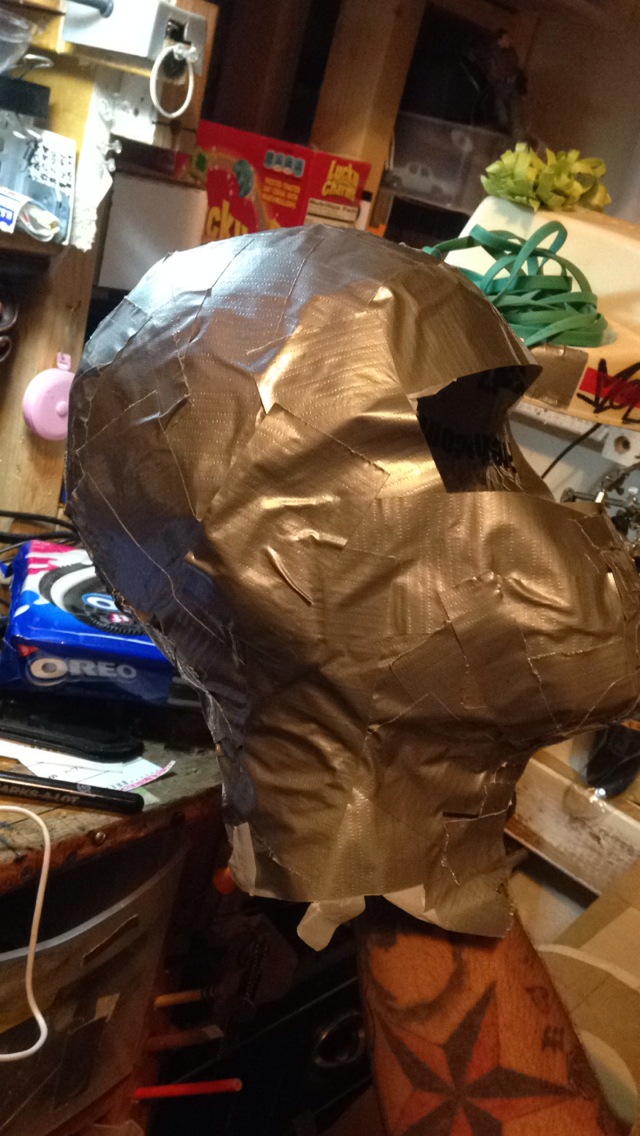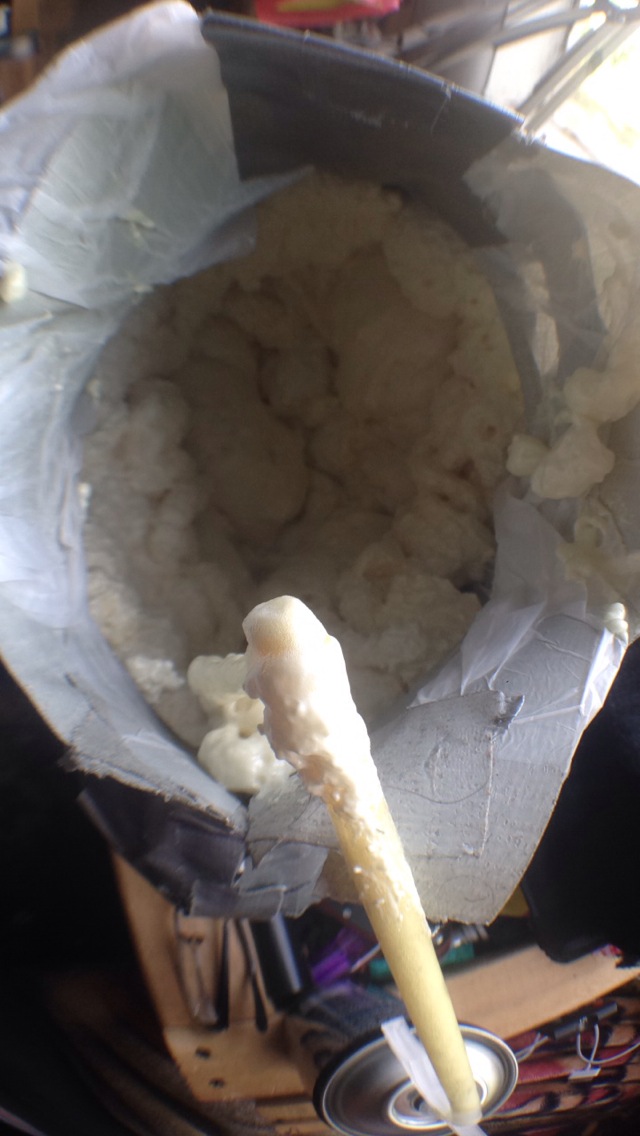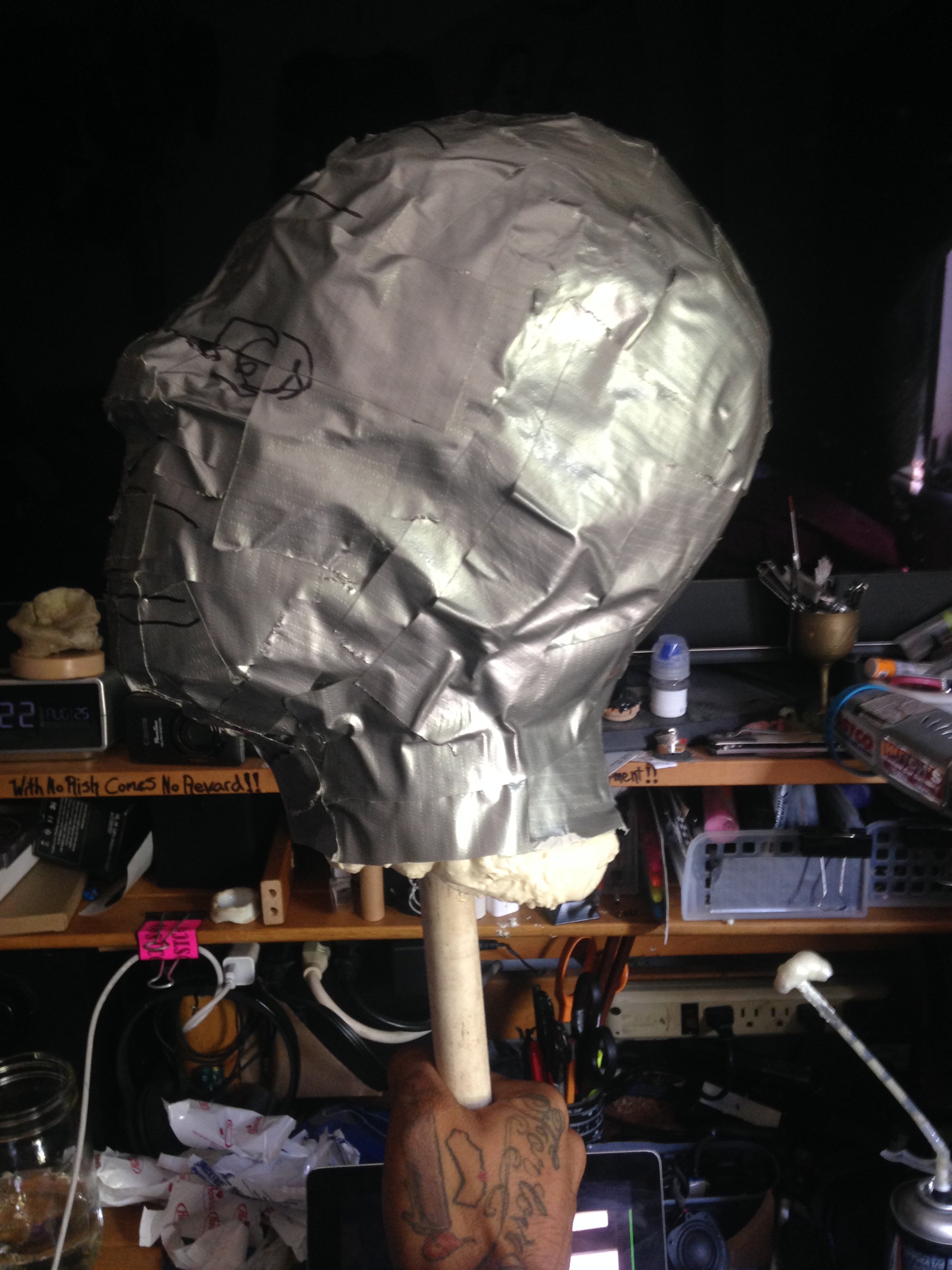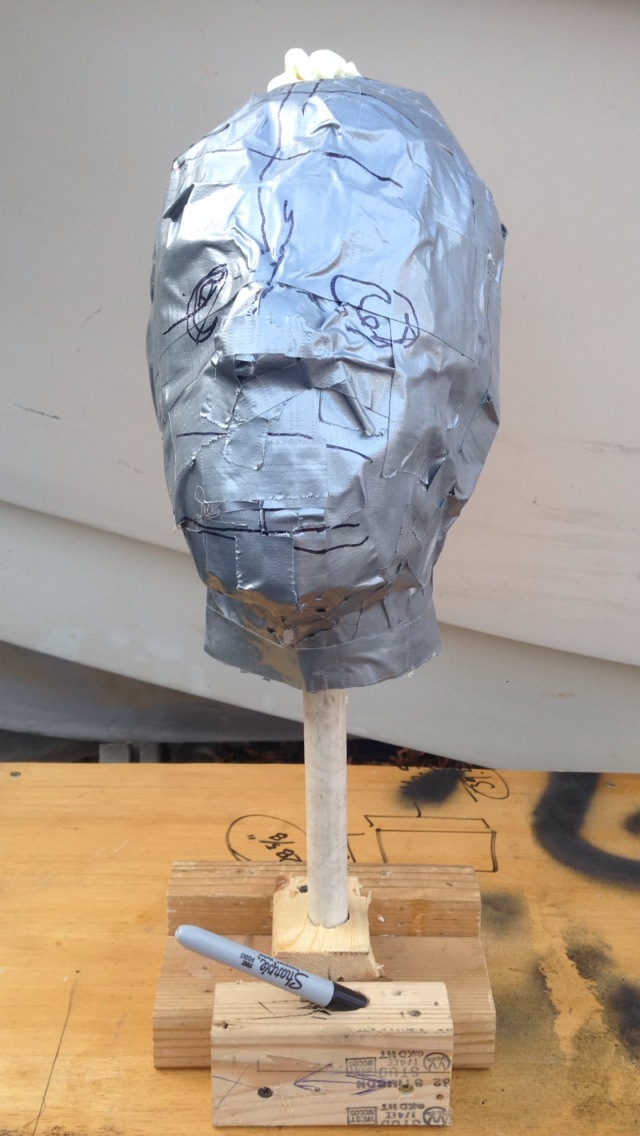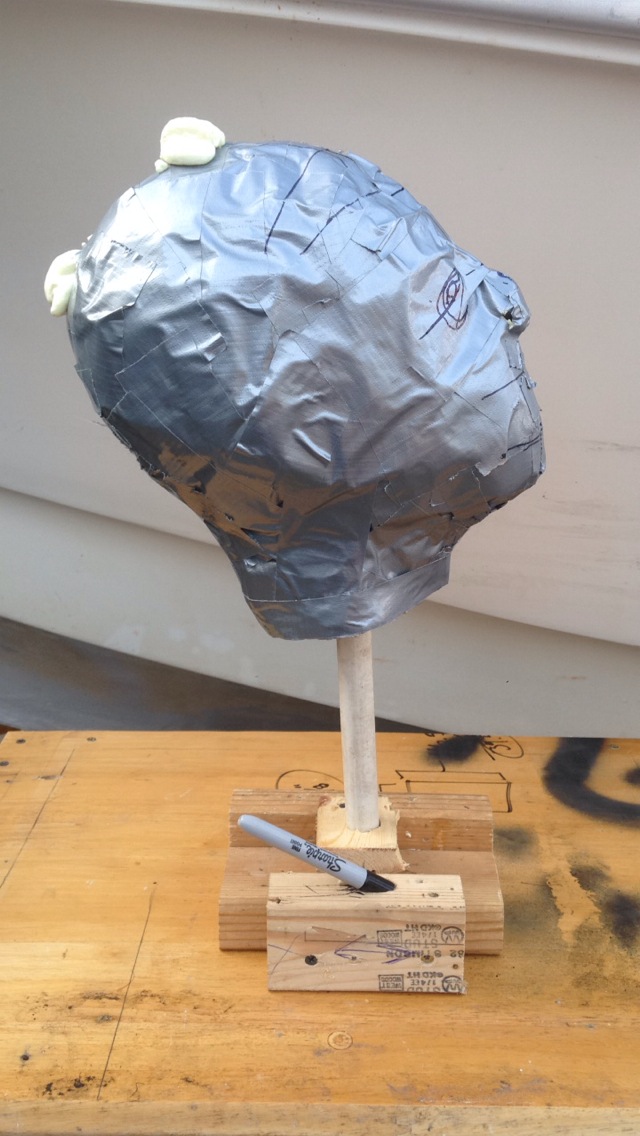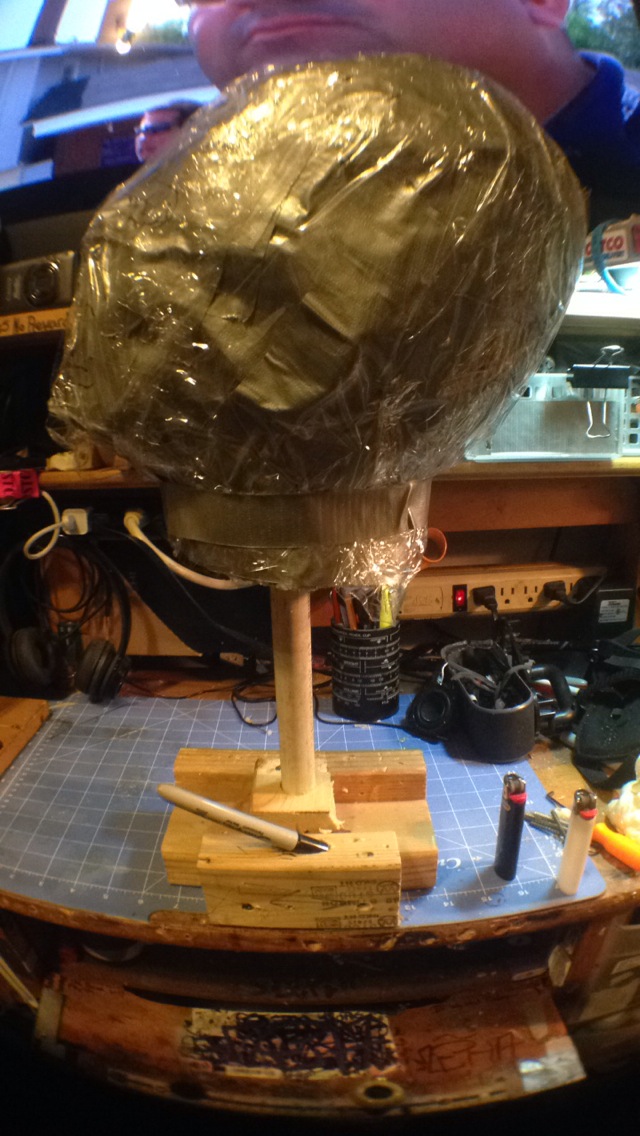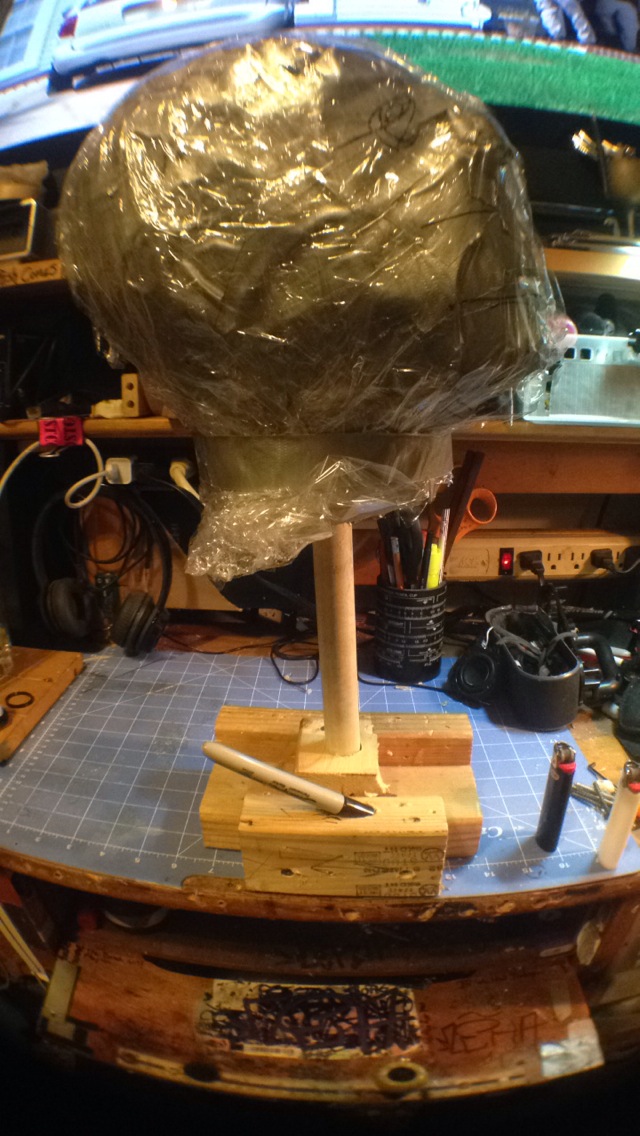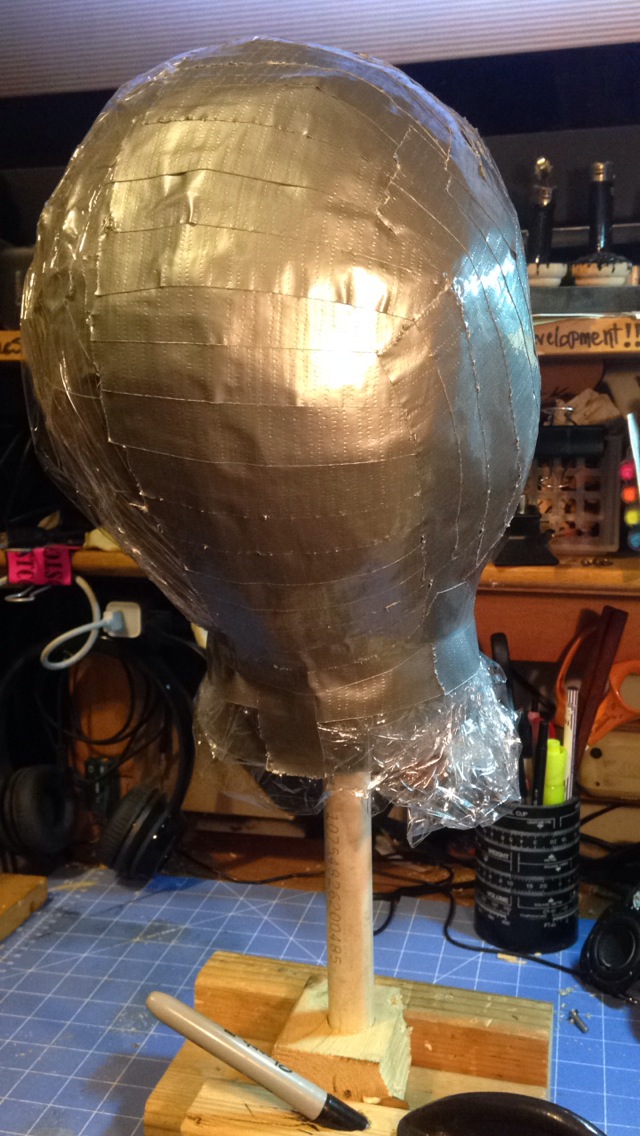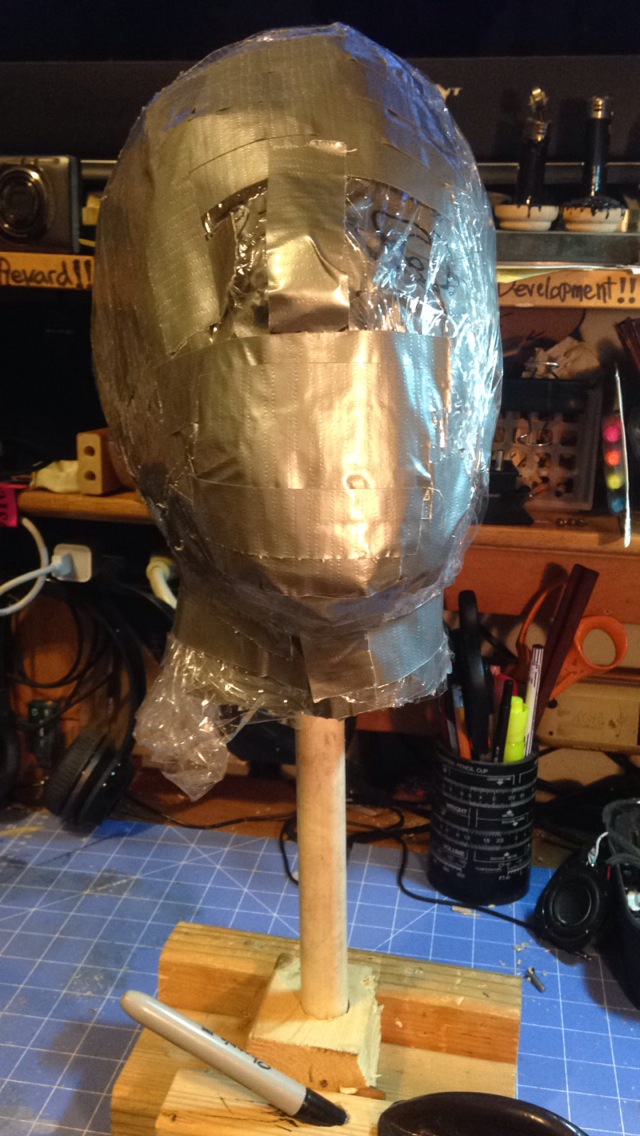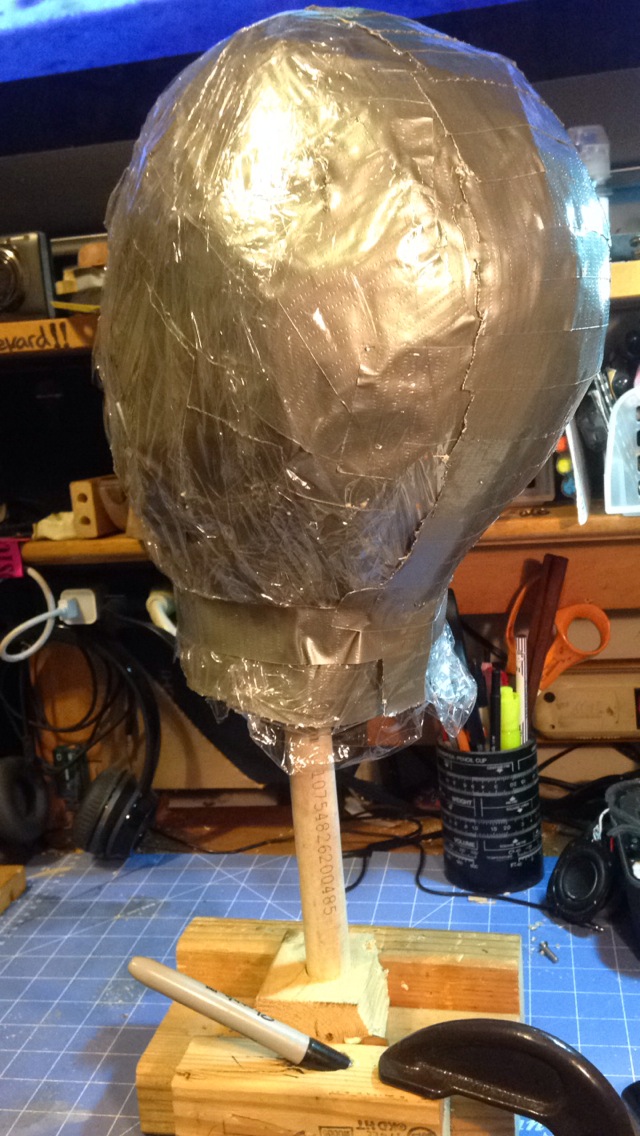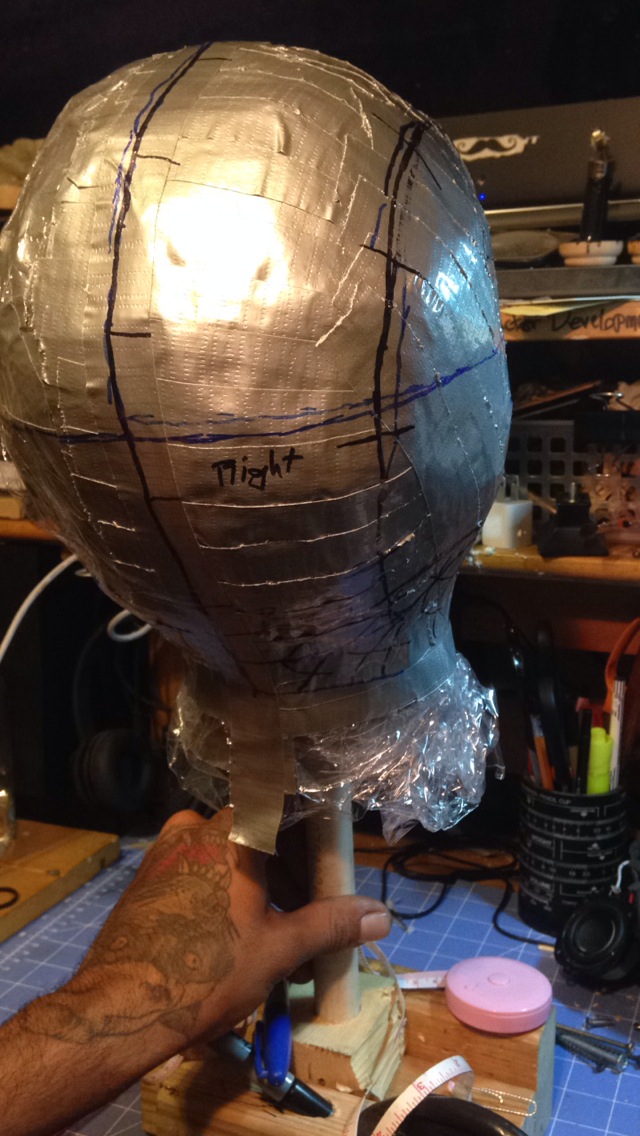 Last edited by a moderator: