Master Member
RPF PREMIUM MEMBER
Hey everyone,
I figured this build might be worth a thread by itself. Been doing a lot of Buck Rogers and classic SciFi stuff lately, and this is the latest project. A friend here on the RPF challenged me to make the blaster Buck holds on the movie promo poster.
This one:
The 3d model I did, based on the toy.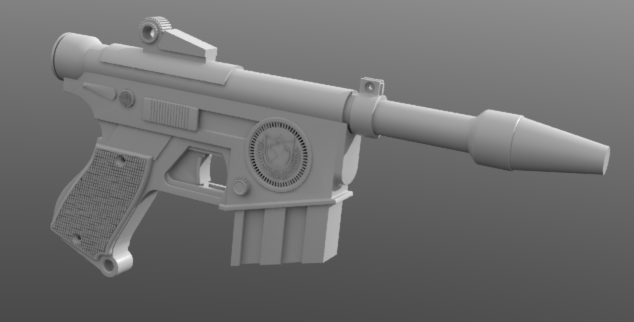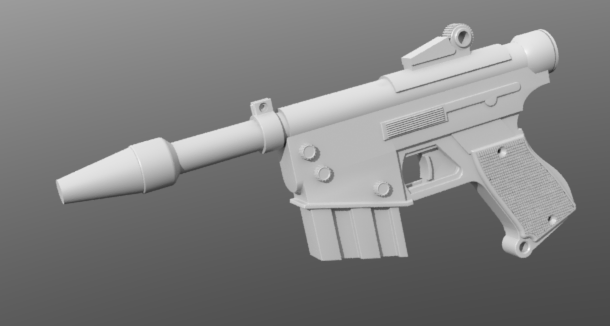 Since we only really see the front of the balster on the poster, I took the liberty of adding the EDF logo on the side instead of the plain disc that's on the toy.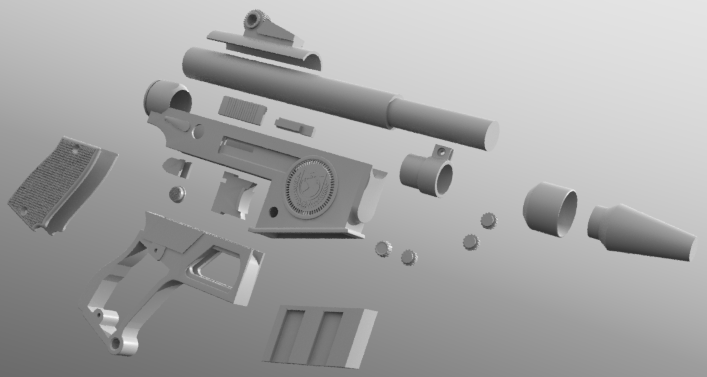 I made it hollow so that I can add electronics (see below), so the trigger will move, the side switch will function as an on/off and there will be a couple extra functional buttons with fun effects.
Printed parts: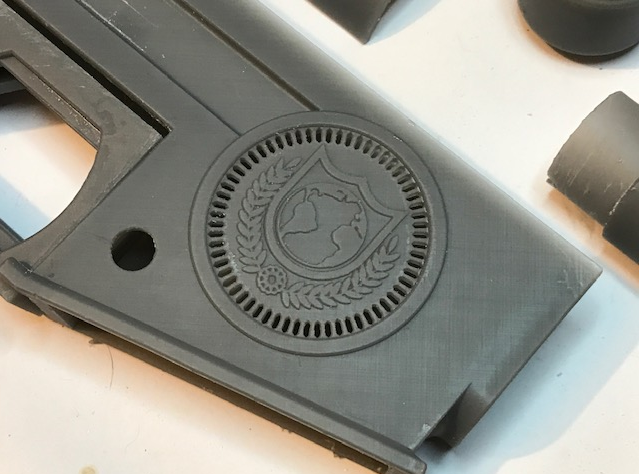 Some work-in-progress shots. I'm using a 15(-ish) layer paint method to replicate the look of old brown-blued steel, like you'd see on something from the 40s or 50s. (I've used this method before on my Mandalorian blaster, and a simplified version of it on a Blade Runner pistol.) It's a mix of layers of blacks, metallics, graphite rubs, transluscent blue+orange-brown and such.
Here, getting a graphite rub: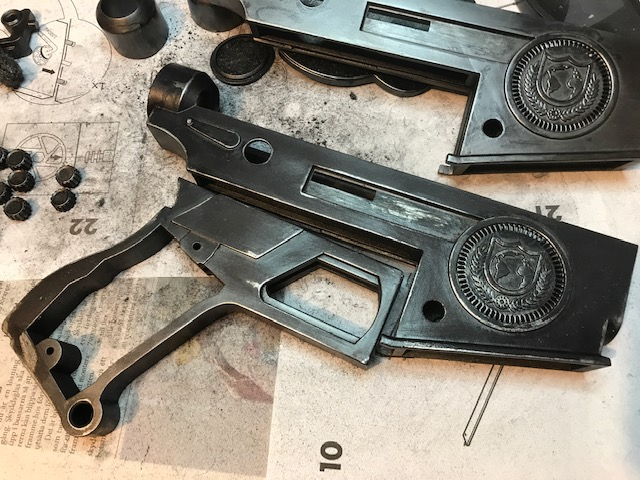 And here, after more weathering. Note the 'corrosion' on the surface in some areas.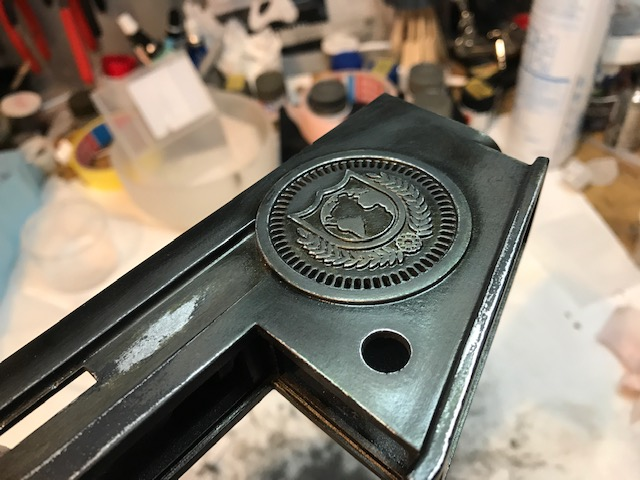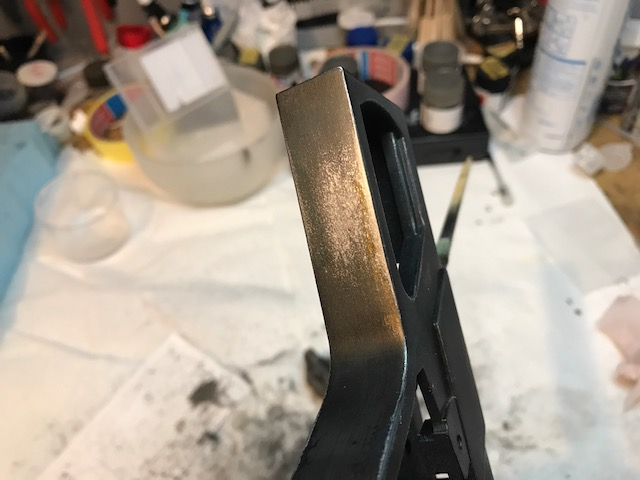 Here's a first test of the sound module:
More to come on this as I continue the assembly!