This is about the entrance sign to the Twin Pines Mall (which later in the movie became the Lone Pine Mall).
I had planned this for quite some time, and had the parts already around. Then, two weeks ago, I saw a beautiful built in a BTTF facebook group which inspired me to go ahead and do it. While the other person's built was a back-lighted sign, mine will become a clock (without back light).
Everything is built around this MAX7219 8x32 LED matrix (they don't make these in white or yellow - so I used the red one).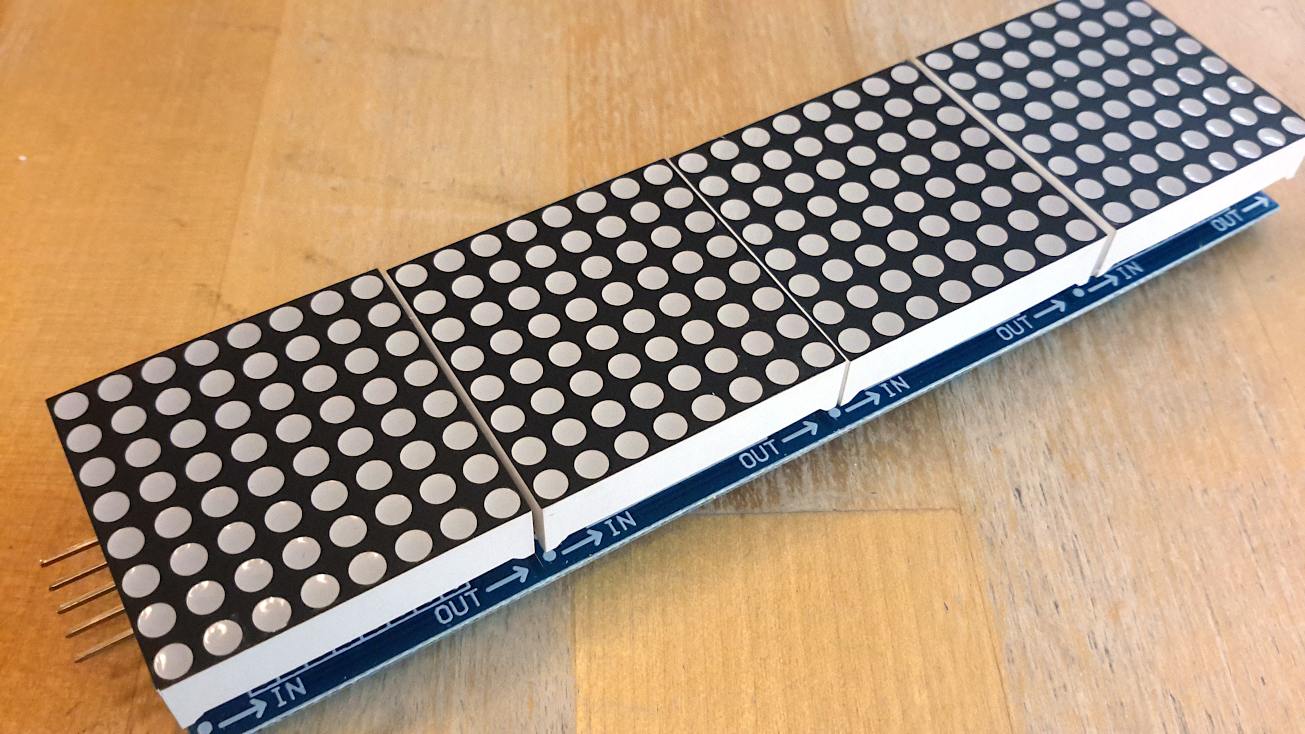 To keep the proportions, the enclosure is matched to the size of the LED matrix: 5 1/8" x 21". The main piece is built from 3/4" thick pine wood.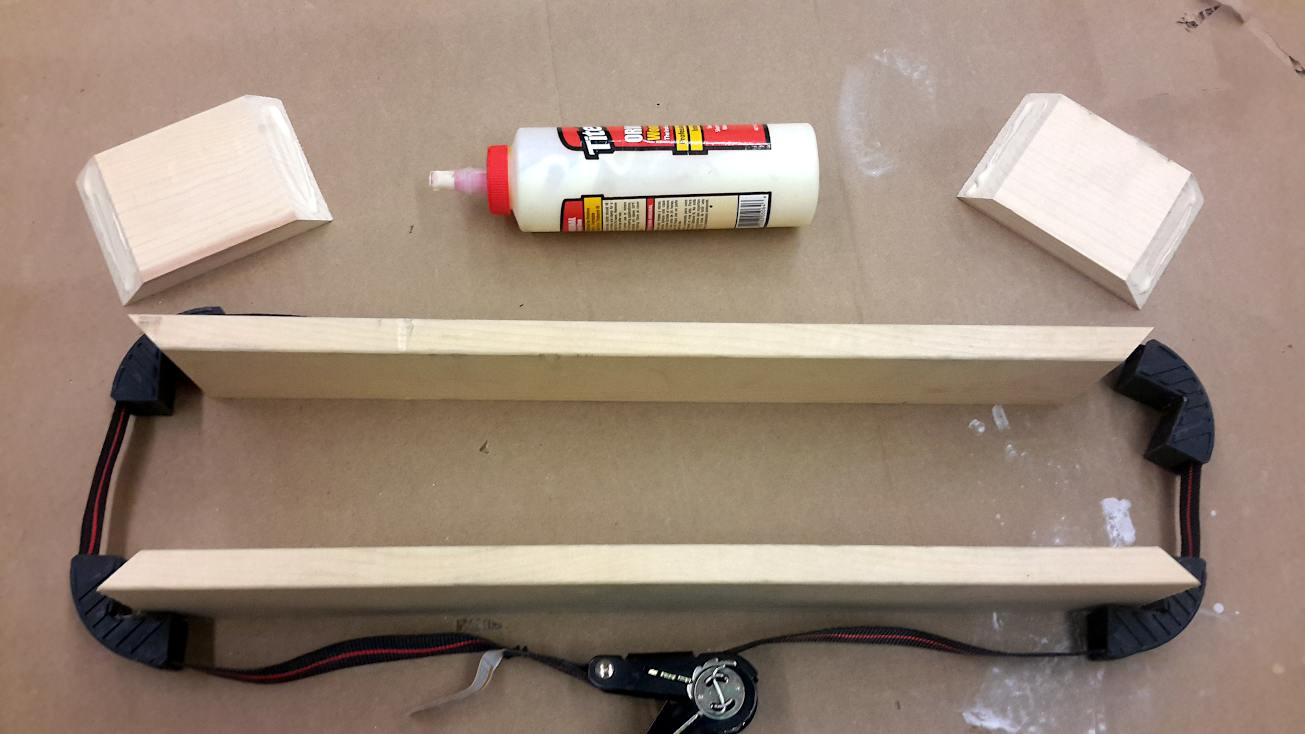 The front pieces and the letters are laser cut from 3/16" plywood and 1/8" acrylics.
Some acrylics paint...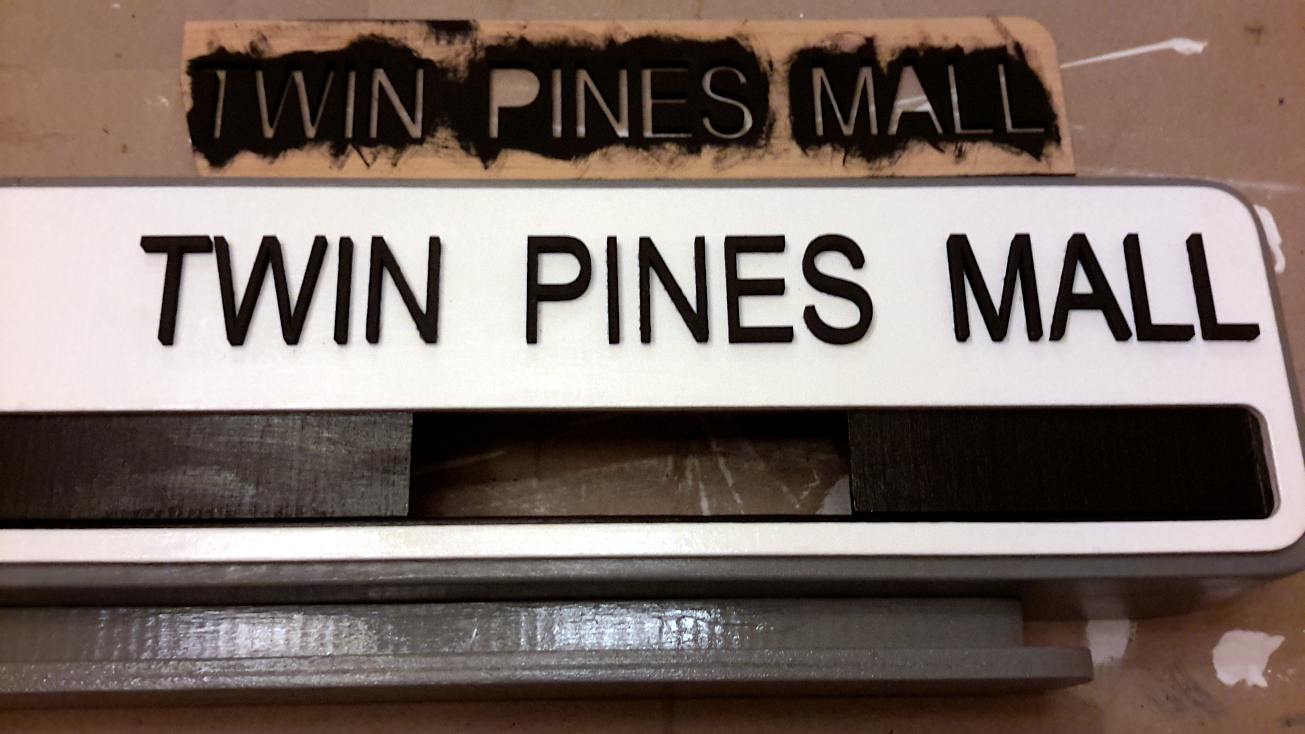 The electronics, based on an Arduino Nano, is soldered onto a little PCB...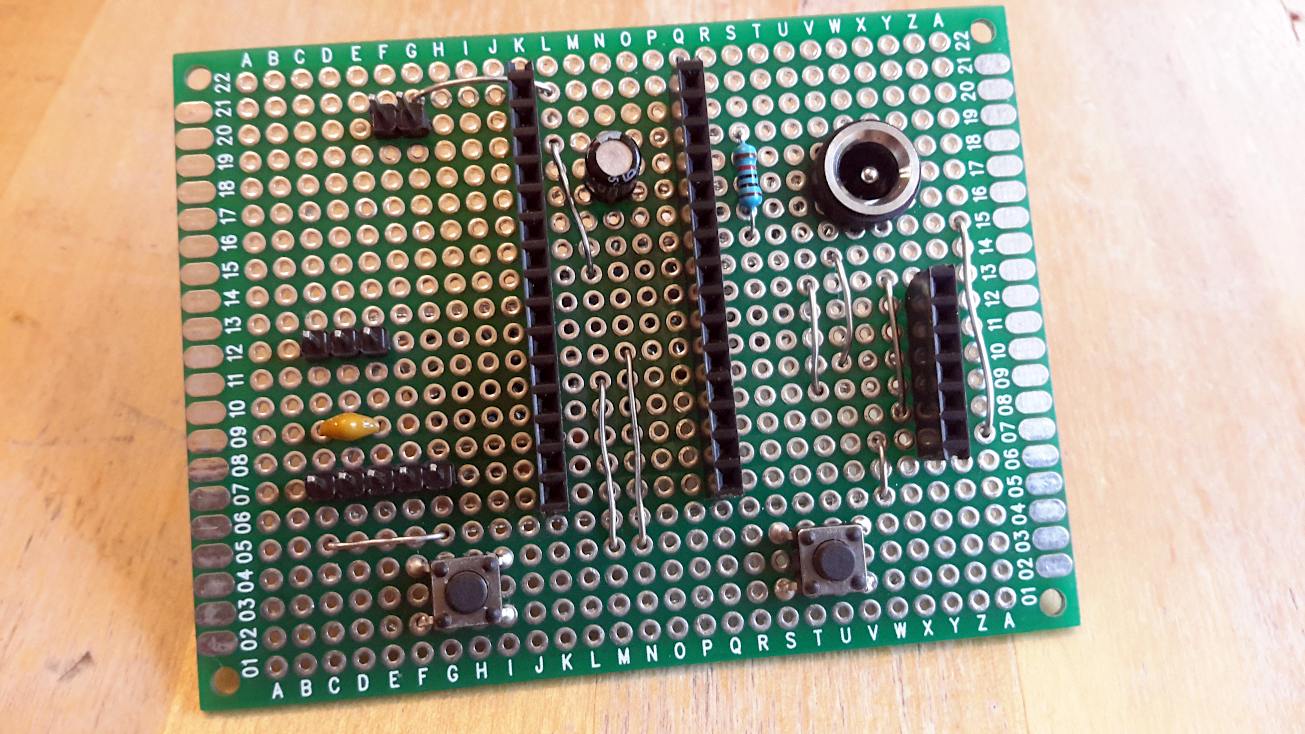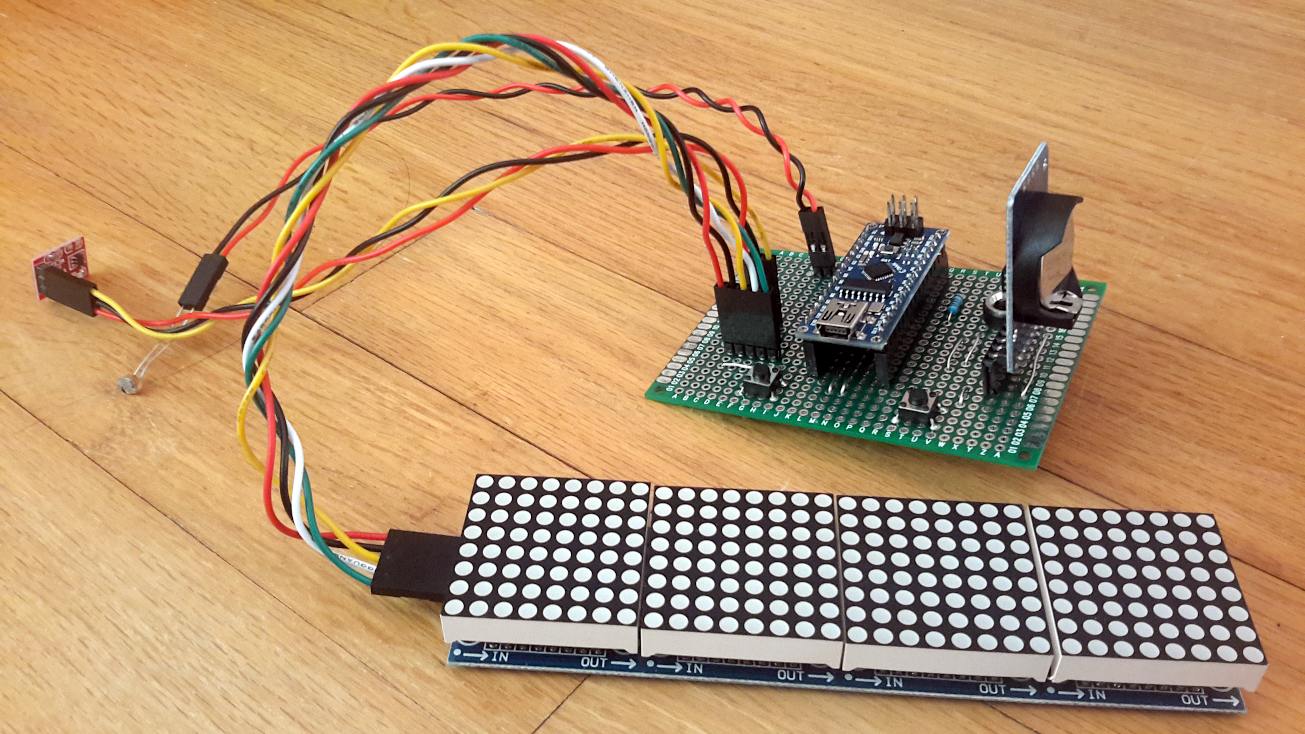 ... and mounted in the enclosure.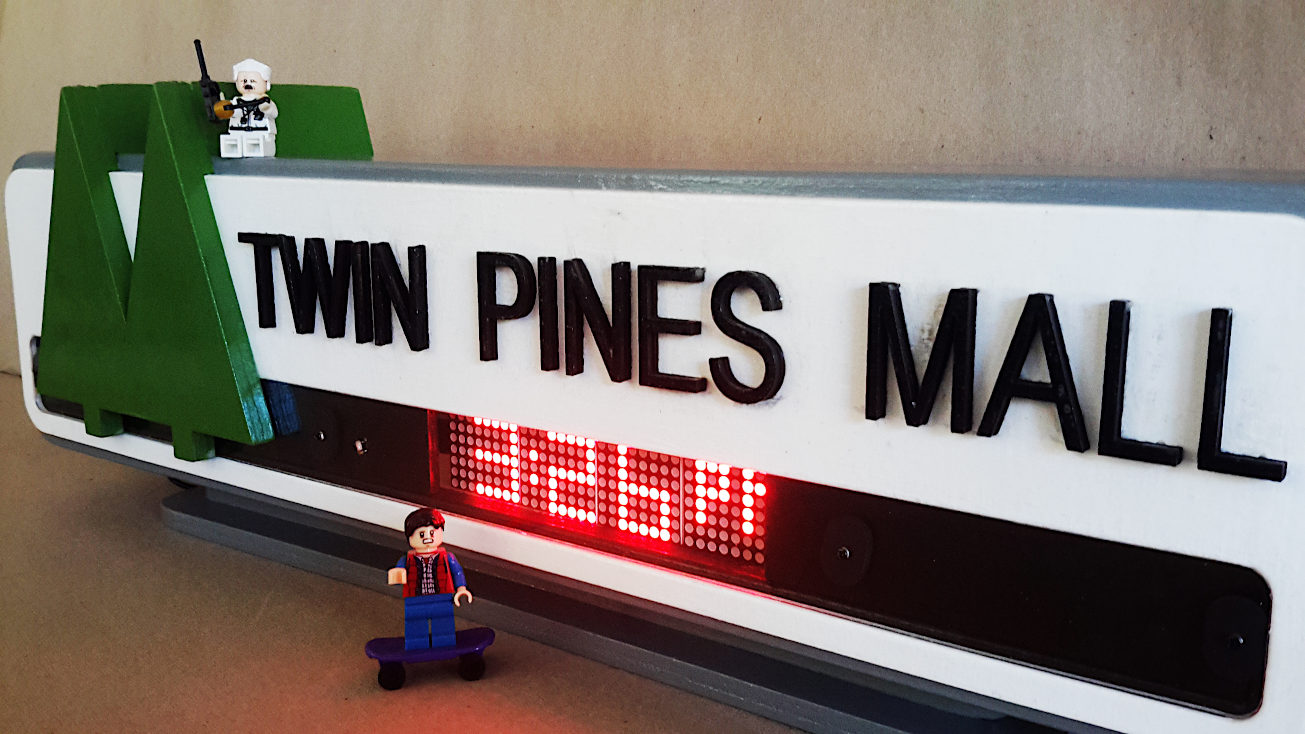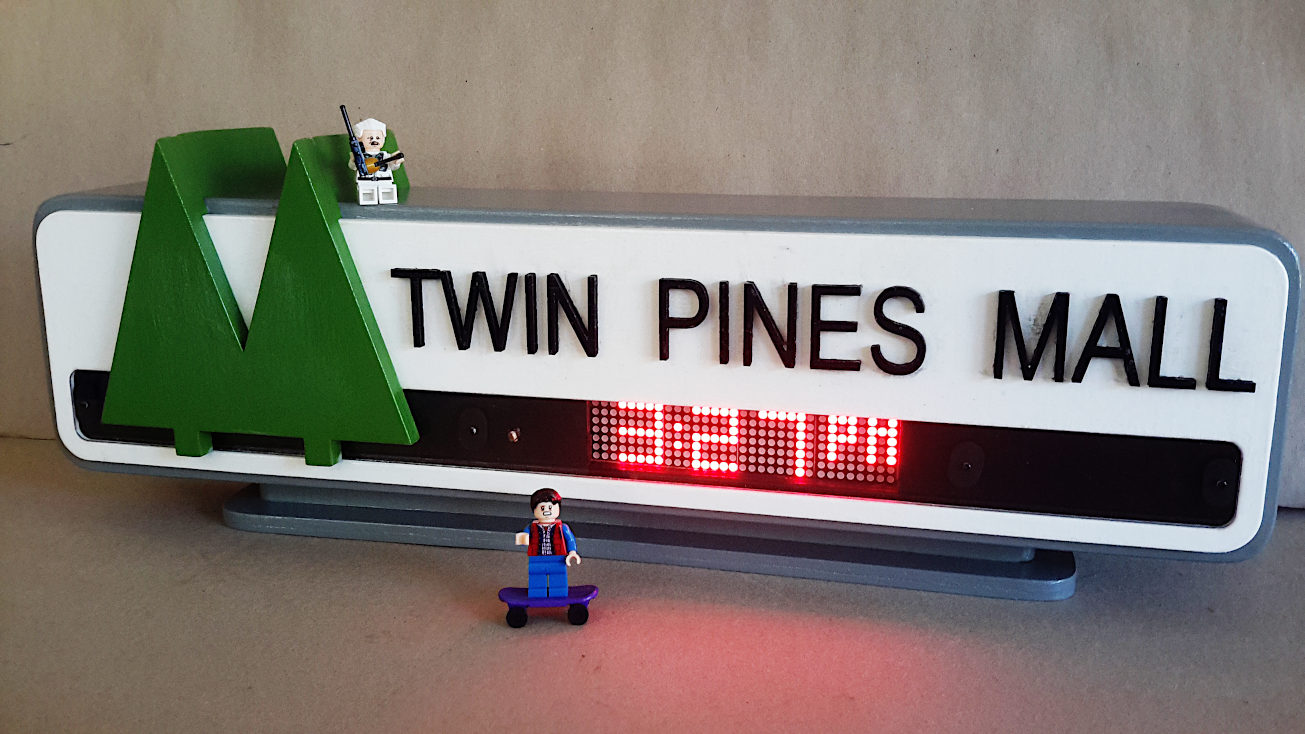 That's my Twin Pines Mall clock.
More details are
posted on my blog page
.