Hi,
This is definitely not screen accurate, but if you are on a budget or just need an inexpensive "good from a distance" orange vest, visit your local Old Navy.
Most sizes (except XL) are sold out online, so your best bet is going local. I saw several sizes available at our neighborhood Old Navy. I am guessing in retail, the winter season is over, so these will probably be gone soon.
Regular price is $39.99 but you know how Old Navy is, everything goes on sale eventually - like today (12.20.17) it is $24.95!
And be sure to sign up for Old Navy emails/text alerts, that will get you an additional, stackable, 20% off.
Old Navy - Page Not Found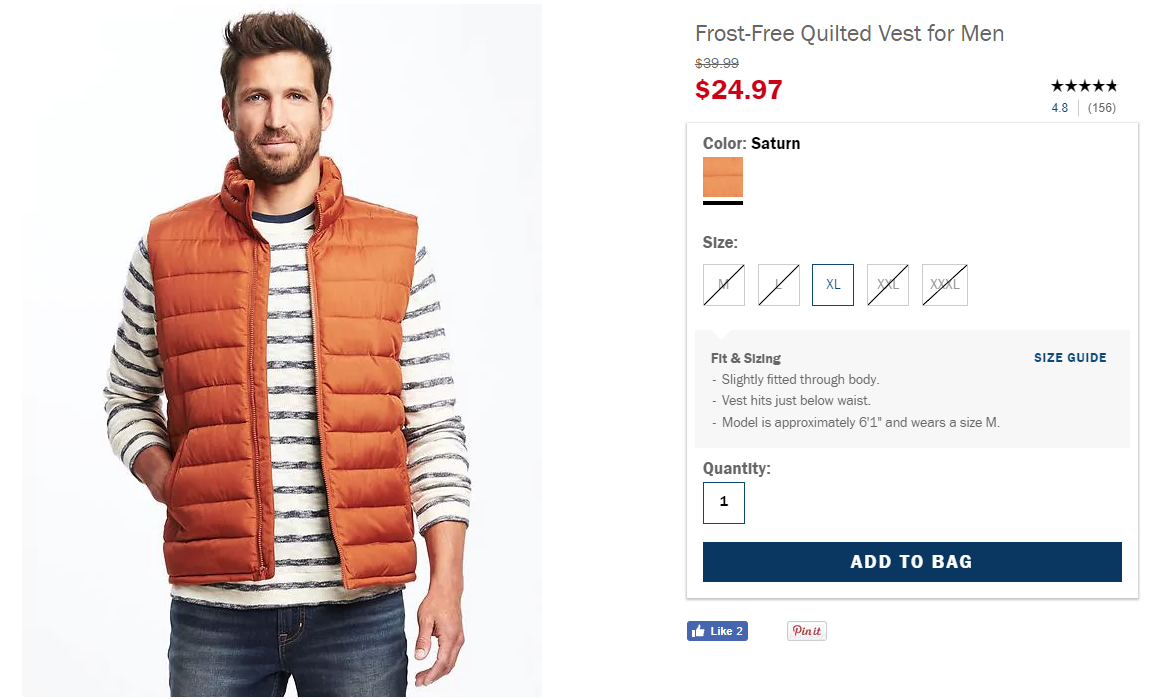 Last edited by a moderator: