Bottom line : I wanted to have some colors added in the staircase that leads to the basement, it's still WIP with a death star hallway wall panels theme, so mostly grey and white. I've added the flux capacitor there and as I was progressing toward my prop list that I wanted to build for display, I realized I could build a hoverboard that will pimp the staircase up.
Well, it opened a new can of worms (and a double can of work) as building a proper replica of this is more than just plywood and paint. As usual, based on materials I have and the money I've already used during confinement to propel the shop equipment and gear, I don't want this to end as a $2000 build so it won't be totally screen accurate.
I started by harvesting the wood planks I had left, birch plywood left over but not the right width and not the right thickness. So, woodglue and dowel to the rescue, and thank you DiResta + Bob (ILMS), learned so much with those guys YT channels.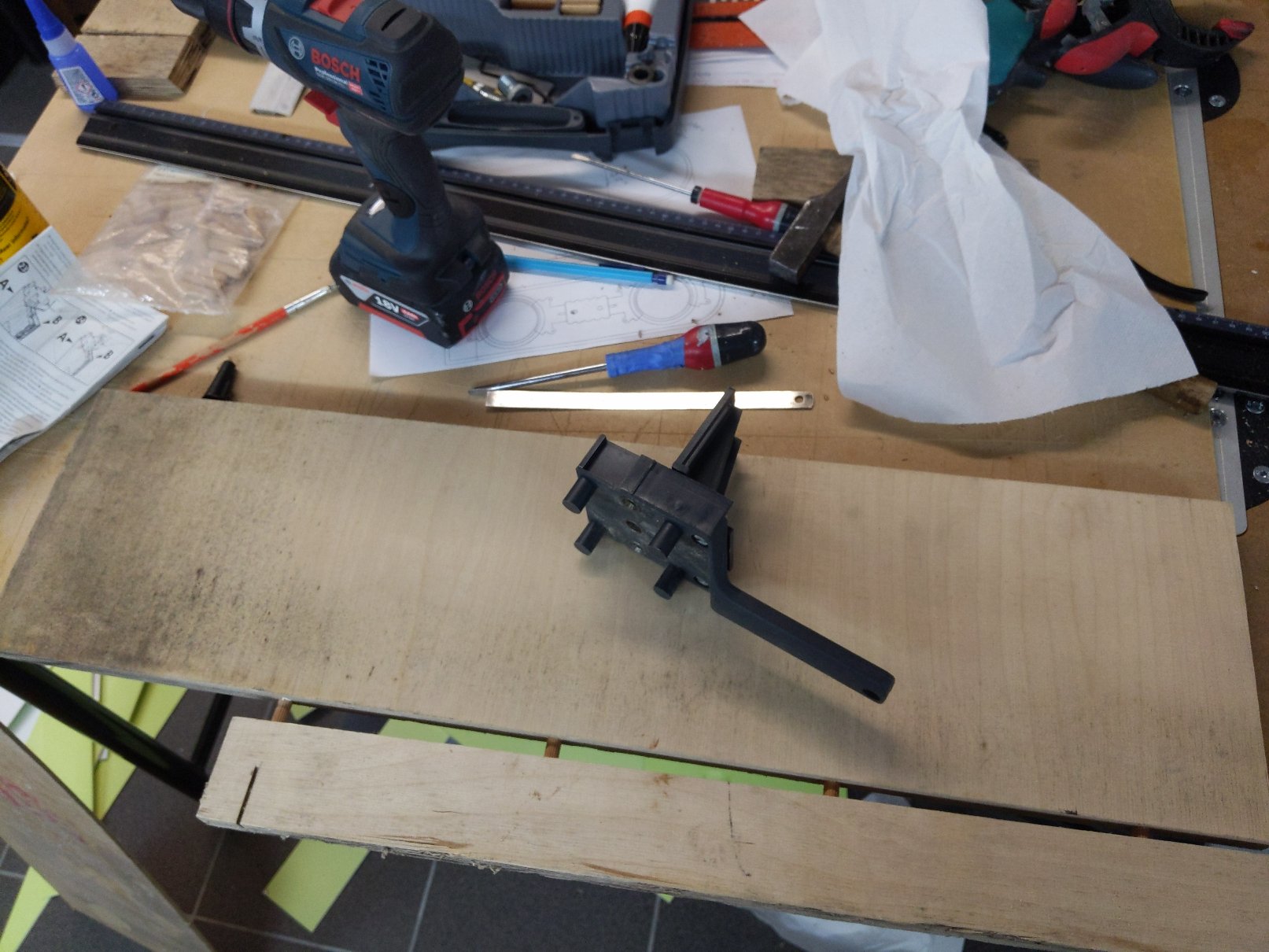 It's very close in size compared to Bob Gale's ref pictures, just had to scrap 5 mm on the width because of the wood I had. I decided to add strengthening screws on the flange part since I want to be able to ride it (more details on this later) and I also fibered it, top and bottom at the junction. Rock solid and ready for back-flips !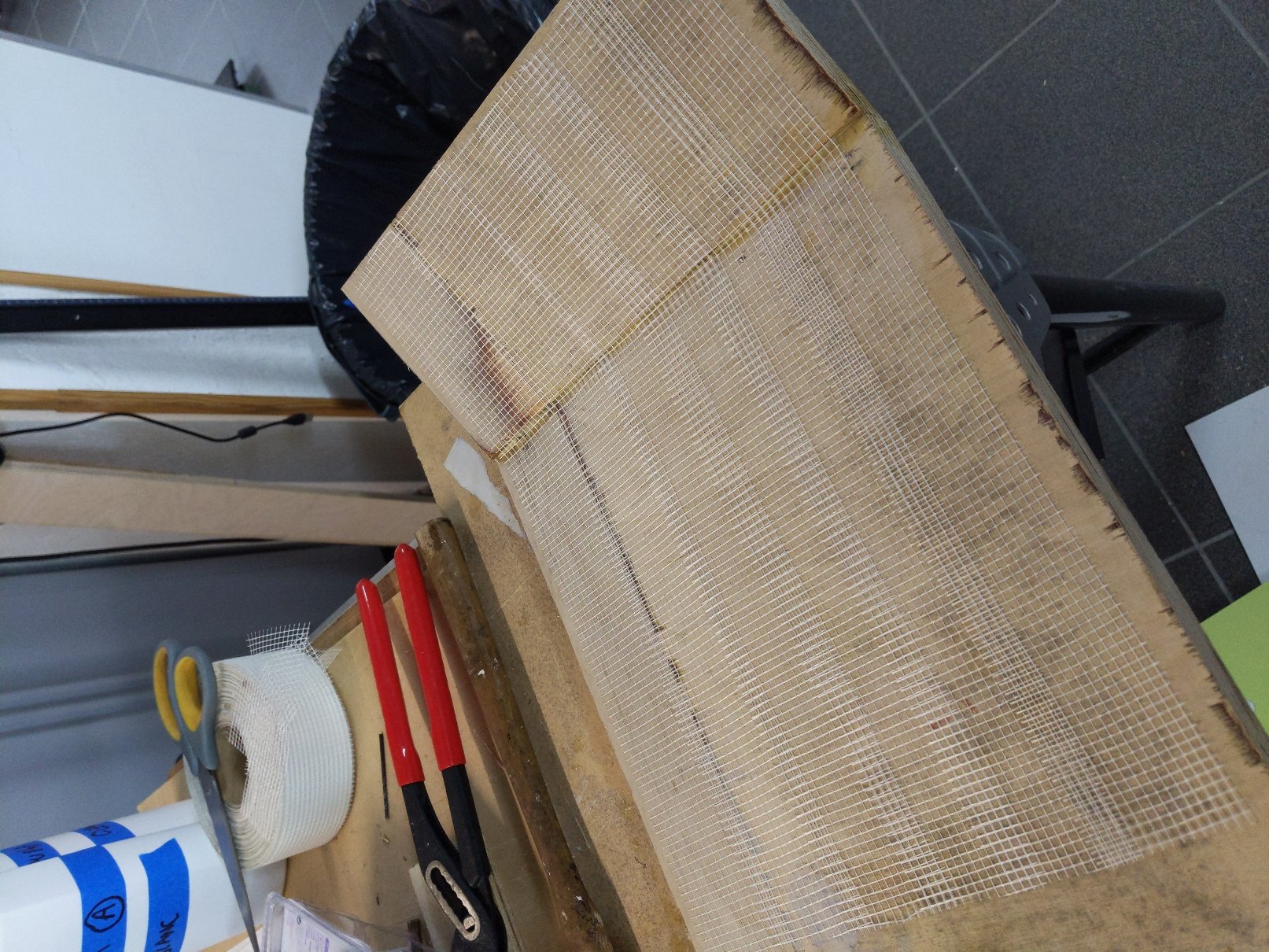 To complete thickness and get close to the real thing, I covered the wood with spray adhesive and hot-bent cintra I had (almost) in the right quantity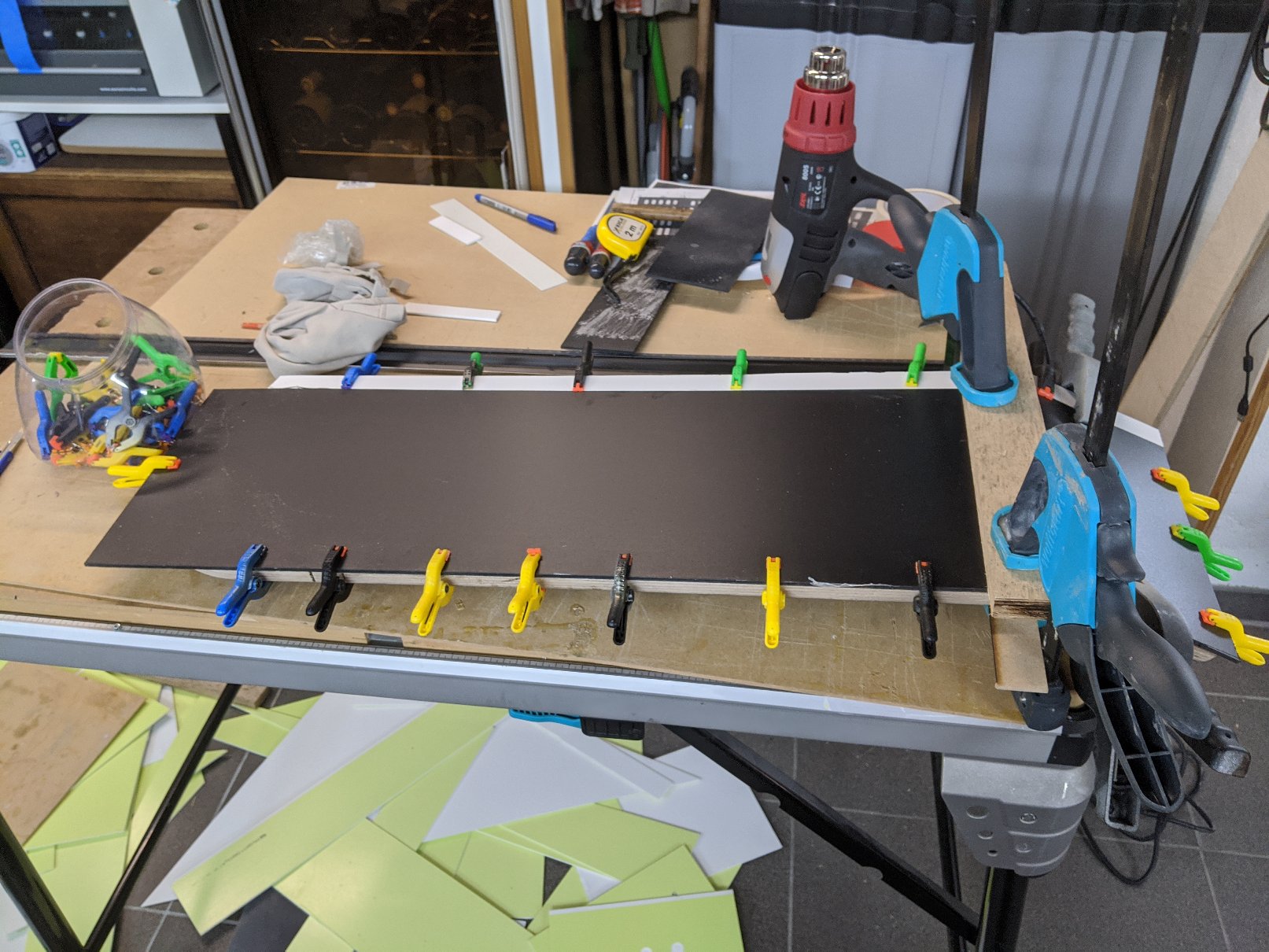 It's been fun to play with the router to make the side angle cuts
Vector graphics printed for just a glance of the color distribution. Velcro ordered, paint as well. Will not go for the printed decals and that file I sourced is really not close to anything (even though it's been probably a lot of work to draw). I'm going to make my own logos and graphics in illustrator from Bob Gale's ref pictures (original props vs. mattel). I don't have the "right" lenticular material but something good enough from IKEA anti-slip drawer film (the shop is almost 100% IKEA kitchen stuff).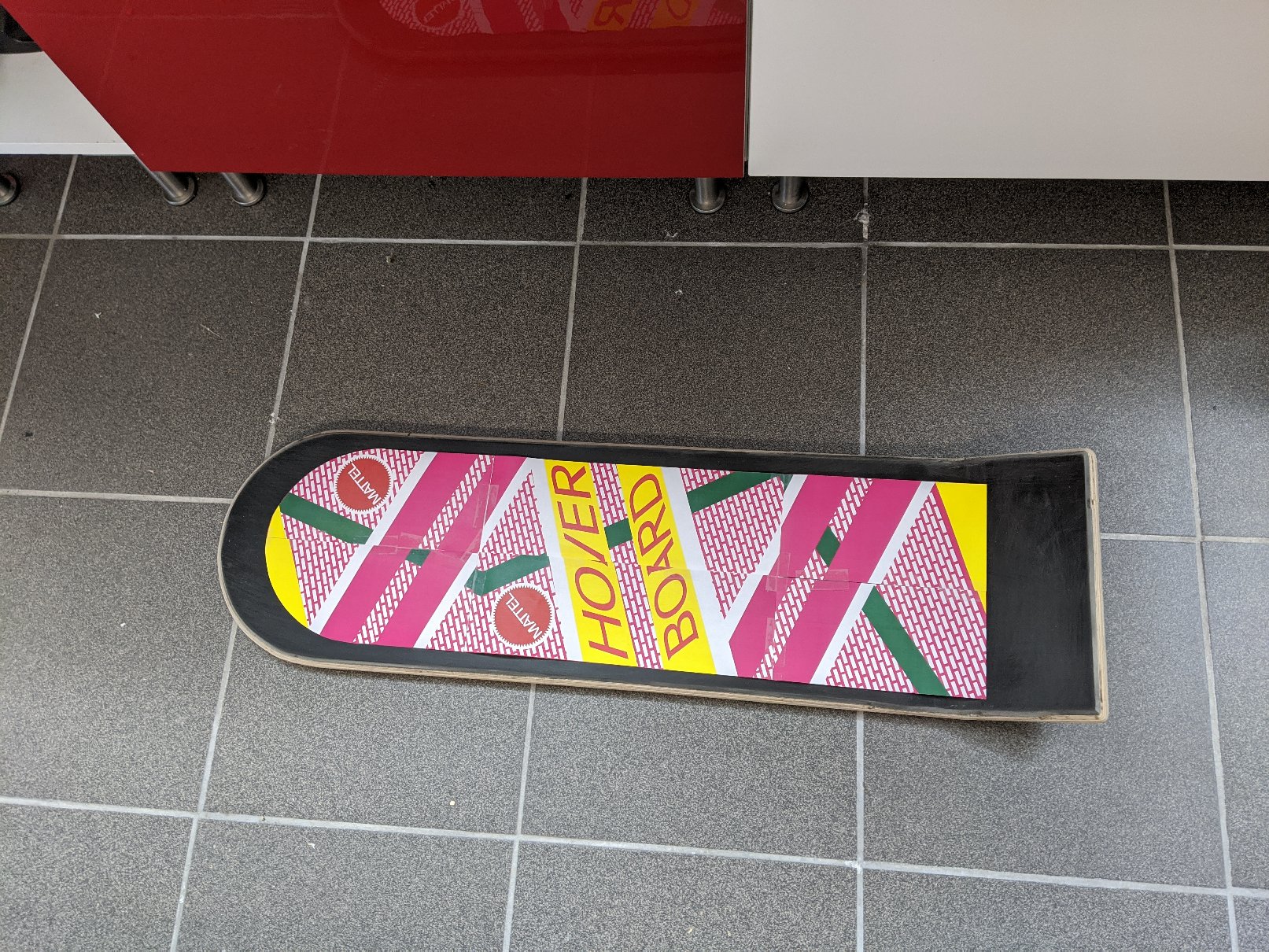 Now, there's obviously more CAD to work on and 3D printed parts to make for the bottom, but the immediate next step is priming the board with automotive, 2 part primer (polyester). I'm anxious about using the spray gun cause that's something I don't master as all and I don't know how my new (very small) paint booth will deal with the fumes, as it's not the same pressure than a spray can. But great opportunity to learn new things.
Last edited: