Hello!
The last months I was working on my "Back to the Future III"
Marty McFly
costume.
My boyfriend
modellbaubert
was working on his
Doc Brown
and our friend derYoshi was working on his
Buford "Mad Dog" Tannen
costume.
These costumes have been on our to-do list for years.
It started with researching many photos of the costumes. Screenshots from
Back to the Future III
, photos of the original costumes and some BTTF books gave us an insight.
With the help of this collection, I spent hours working on the computer to create a
template for Marty's poncho
and also one for his
scarf
.
I then had the template for the poncho printed out in 1:1 at a printing service. That was a huge help.

Probably the best way would be to get the poncho from a weaving mill.
Unfortunately, I have not yet been able to find any that makes such a single copy. But maybe I'll find one one day.
Until then, I've made my first poncho as follows:
I buyed different fabrics and felting wool. Then I cutted all things out and glued them together.
On the applications I felted colored wool on it.
On the overview photo you can see my first
poncho fabric
, Marty's
shirt
,
pants
and
shoes
. The blue fabric for his
scarf
, which still had to be sewn and the pattern was painted on; as well as the
felt hat
, which still had to be reshaped. The
holster
that modellbaubert got also had to be adjusted a bit. He learned leatherwork from his grandfather, so he managed to do it very nicely.
The holster also got matching cartridges and the Peacemaker pistol.
You can also see the "
point of no return
" book before it was painted, the cord for the poncho fringes, ammunition for the holster, my self-made 1:1 paper template for the poncho, the felt wool for the poncho and the colors in the top right for the
presto logs
.
In my hand I hold the "
Frisbie's Pies
" plate, which we received from
Jeffrey Weissman
("George McFly" in Back to the Future II and III)
.
It started with cutting a lot of fabric. The poncho got its final shape and we tested whether my head would fit through.
The dark lines were applied and everything got its typical shape. Then he got his fringes on both sides.
Now the detailed work continued with the many, sometimes colorful, applications. First cut out, then felted, then they gradually came onto the poncho.
It was very nice to see how he became more and more of Marty's poncho.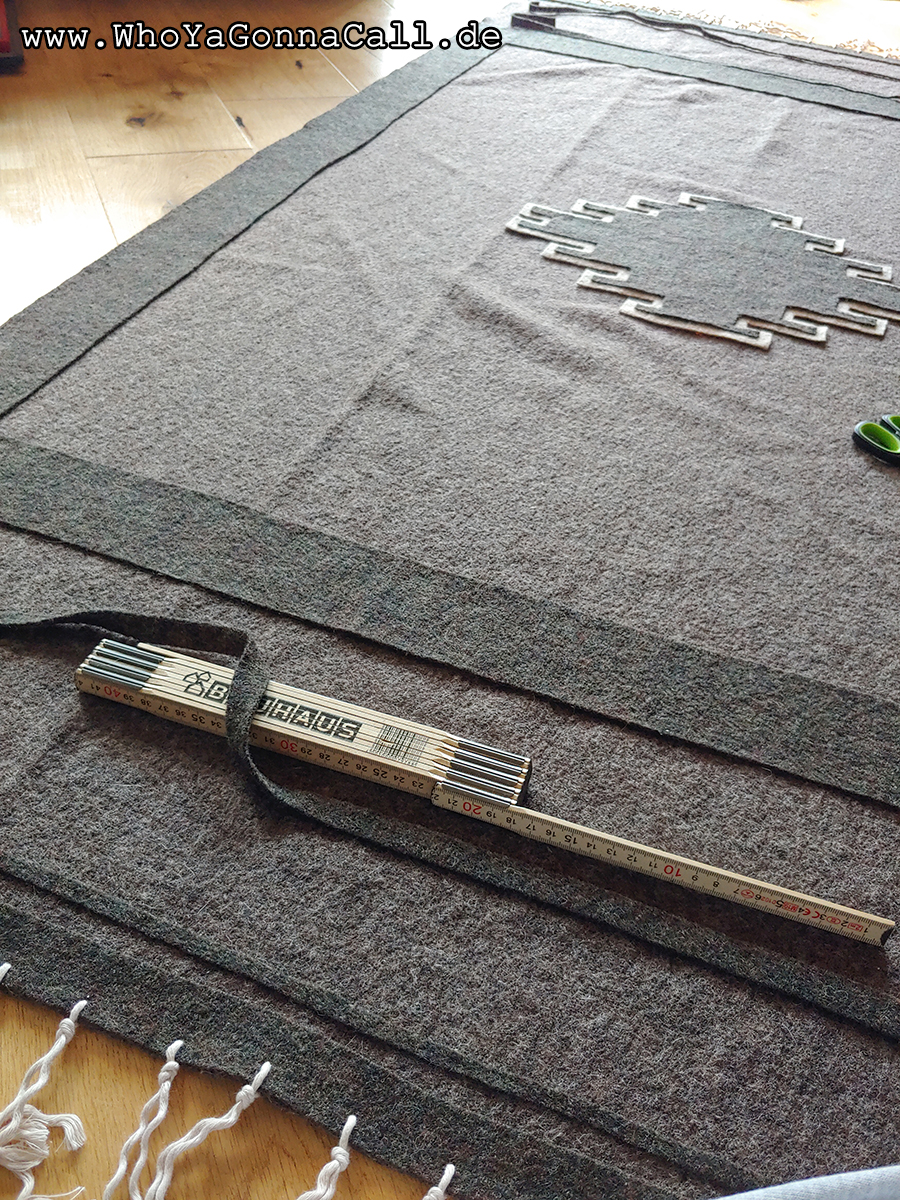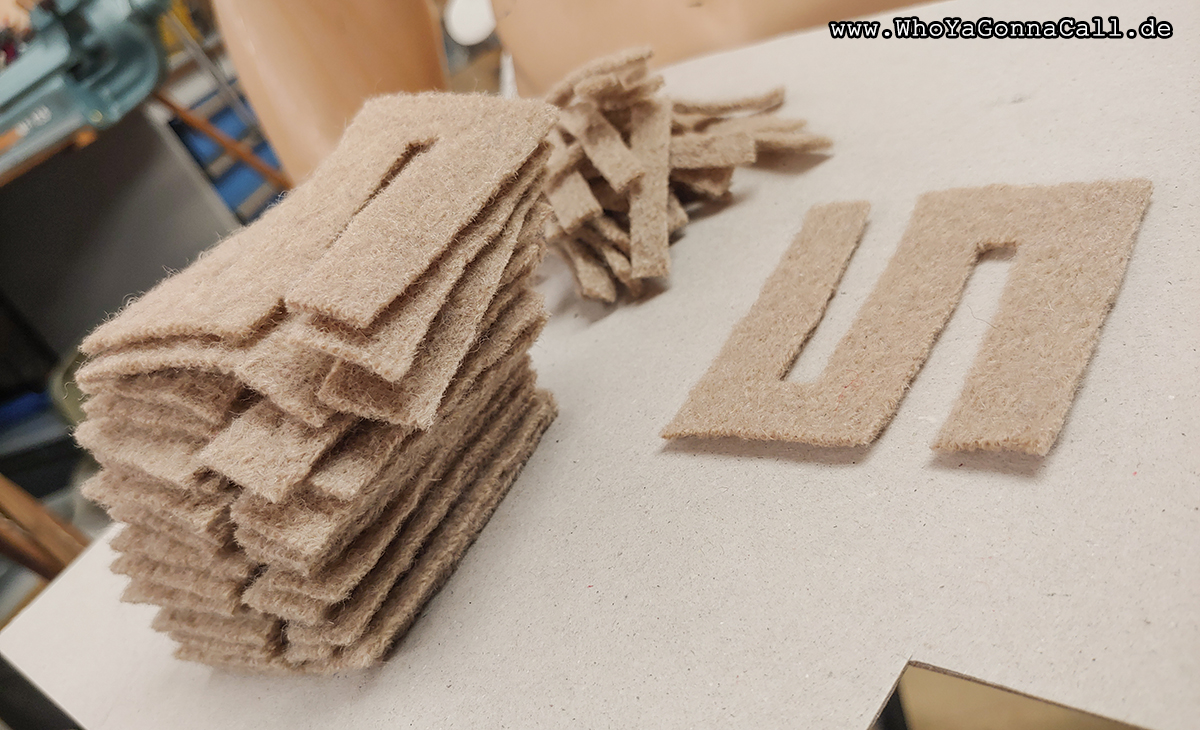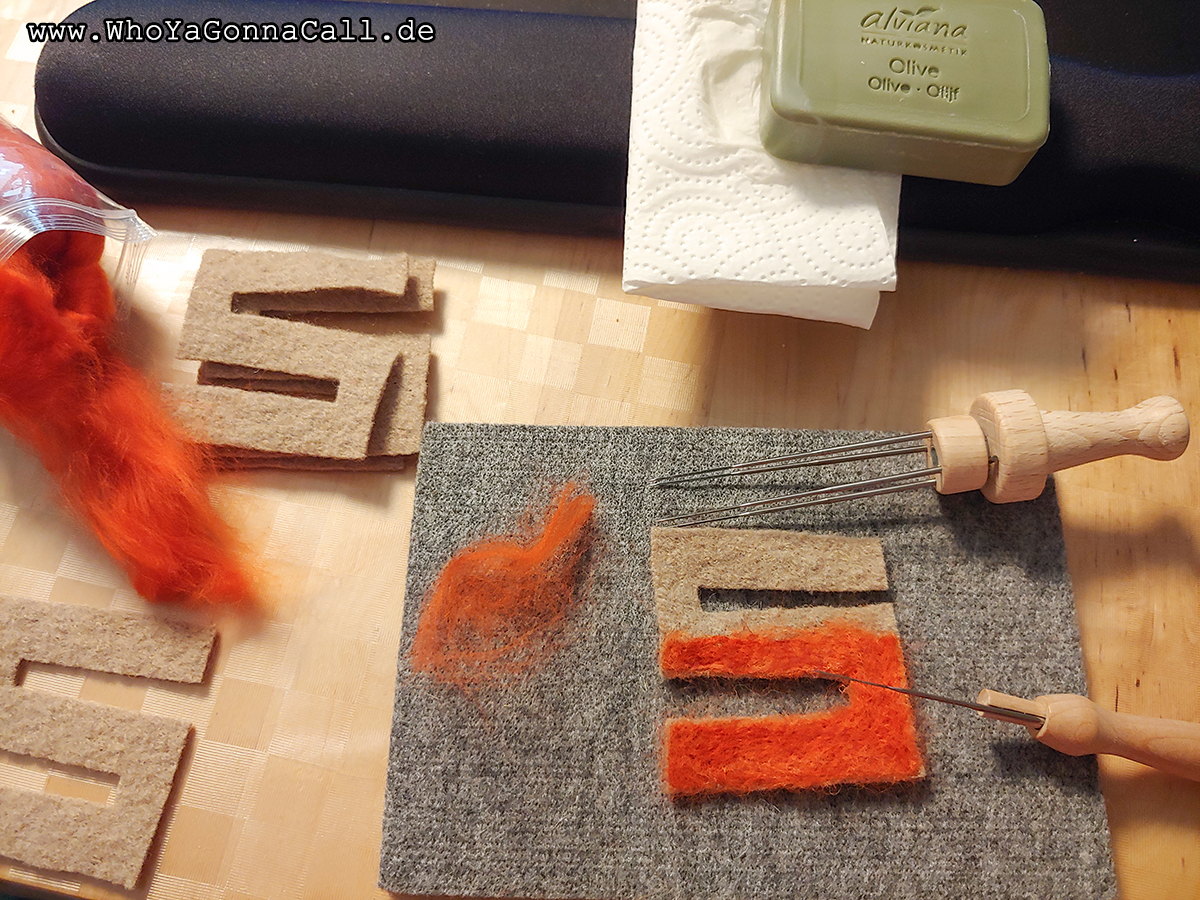 Since I couldn't find a felt hat in the right shape, a similar one had to be deformed. I used steam for this and pressed it into the right shape with a lot of force.
The clamps have fixed the new edge until it has accepted it.
Then he got a new, matching hat band.
And the scarf got its pattern with my template.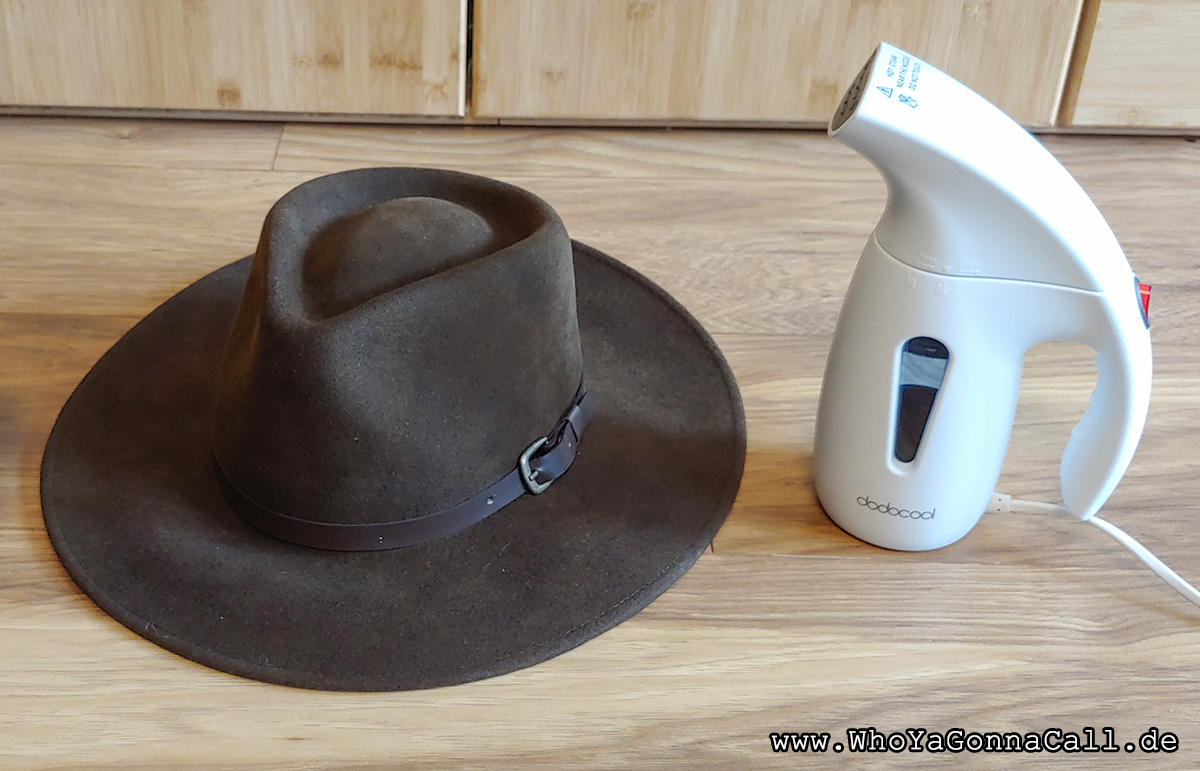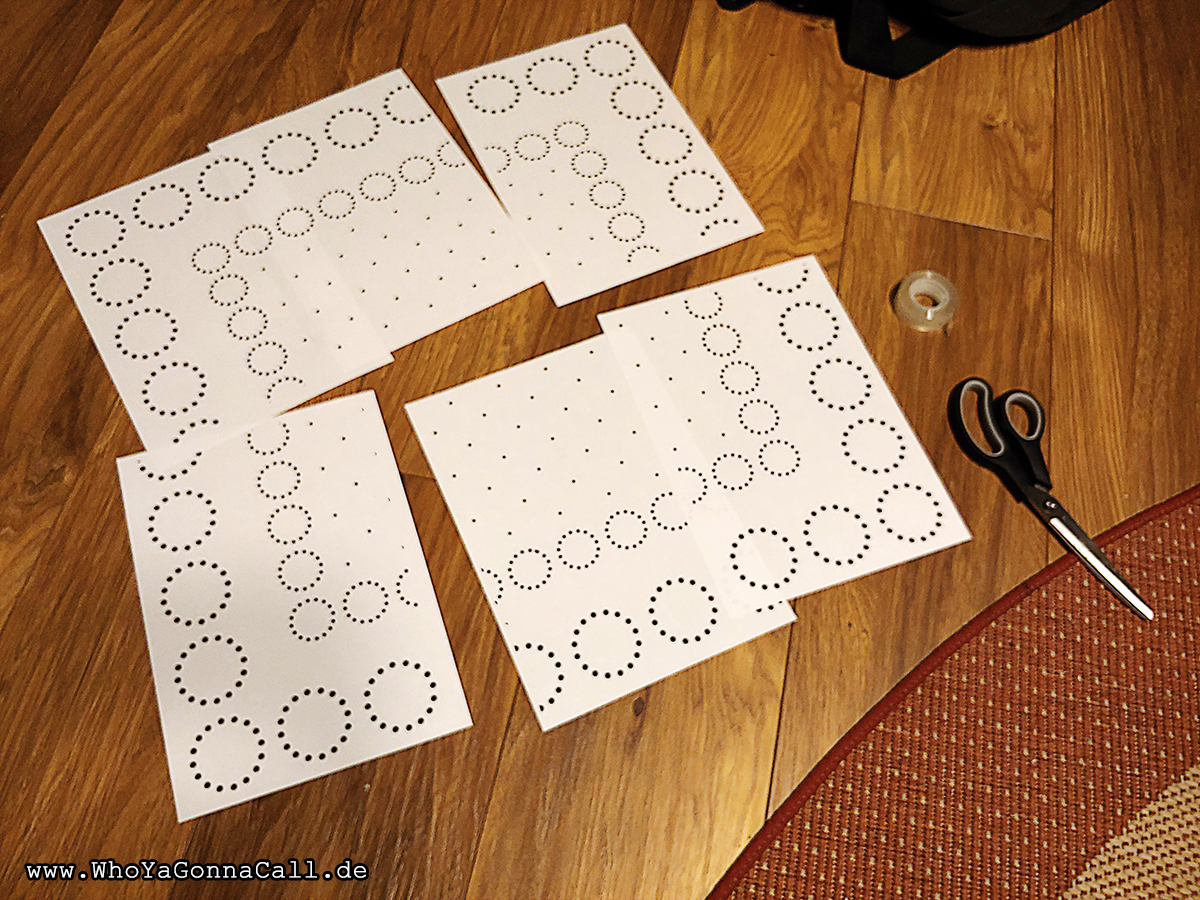 With the shoes, pants and shirt, I was lucky to have found suitable ones after a long search that didn't have to be changed.
My Marty McFly wig comes from
www.mycostumes.de
And here are some nice pictures from our trip to the western town of
Pullman City Harz
with our finished 1885 costumes.
(more will follow)
Marty McFly:
shinzo
/
Facebook
/
Instagram
/
www.WhoYaGonnaCall.de
Doc Brown:
modellbaubert
/
Facebook
/
Instagram
/
www.WhoYaGonnaCall.de
Buford "Mad Dog" Tannen: derYoshi /
Facebook
/
Instagram
Are here more
Back to the Future III
Cosplayer?
Please show your costumes!
Greetings,
shinzo