Sr Member
RPF PREMIUM MEMBER
This listing is for ONE screen-accurate Burgess Battery replica, as used on the walkie talkies in Back to the Future Part III.
Available here for $88.85, which includes US shipping: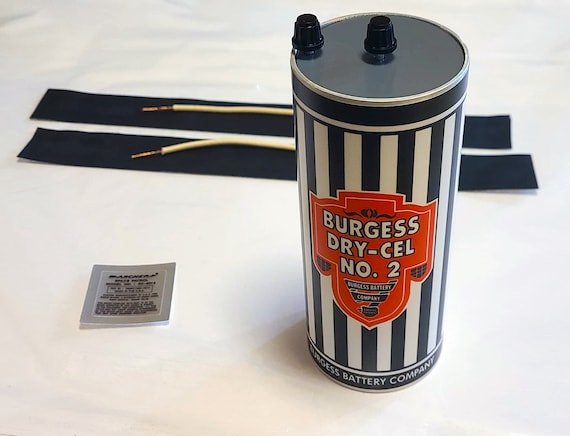 This Memorabilia item by HillValleyProps has 39 favorites from Etsy shoppers. Ships from Altoona, AL. Listed on Jun 20, 2022

www.etsy.com
The Burgess Battery is a completed replica, which is made from a 2.5" diameter, 6" section of exhaust tubing, and has a wood core in the tube, just like the original props from the movie.
The labels are professionally-made from a high-quality fade-resistant weatherproof vinyl. The graphics are very clear and sharp, with details based on photos and direct scans of several of the original paper sticker prop labels.
The end caps and terminal caps for the Batteries are made from custom 3D printed resin parts that were painted to match the original prop colors. The resin parts are smooth and are properly finished, with no distracting print lines or any other similar defects.
Includes ONE Burgess Battery, 2 wires of the correct gauge and type, and 2 sections of gaffer tape for attachment to your own Archer 60-4014 (or the similar, but not exact 60-4004) walkie talkie. You will need to use a straight edge and evenly trim 1/4 inch from the overall width of the tape, since it is not commonly available anymore in the screen-used width. Also includes a vinyl replica of the silver Archer sticker for the back of the walkie talkie. Many originals do not have the silver sticker as seen on the ones in the movies.
NO WALKIE TALKIE IS INCLUDED WITH THIS ITEM. YOU WILL RECEIVE ONE FINISHED BATTERY, WIRES, SILVER STICKER, AND TAPE.
Please allow up to 2 weeks for this item to ship, because all components are painted and assembled as they are ordered.
These are my last 5 available battery kits. My friend who assisted me in the cutting of all the custom wood and metal parts for these died unexpectedly last year, and I currently have no other source for these parts.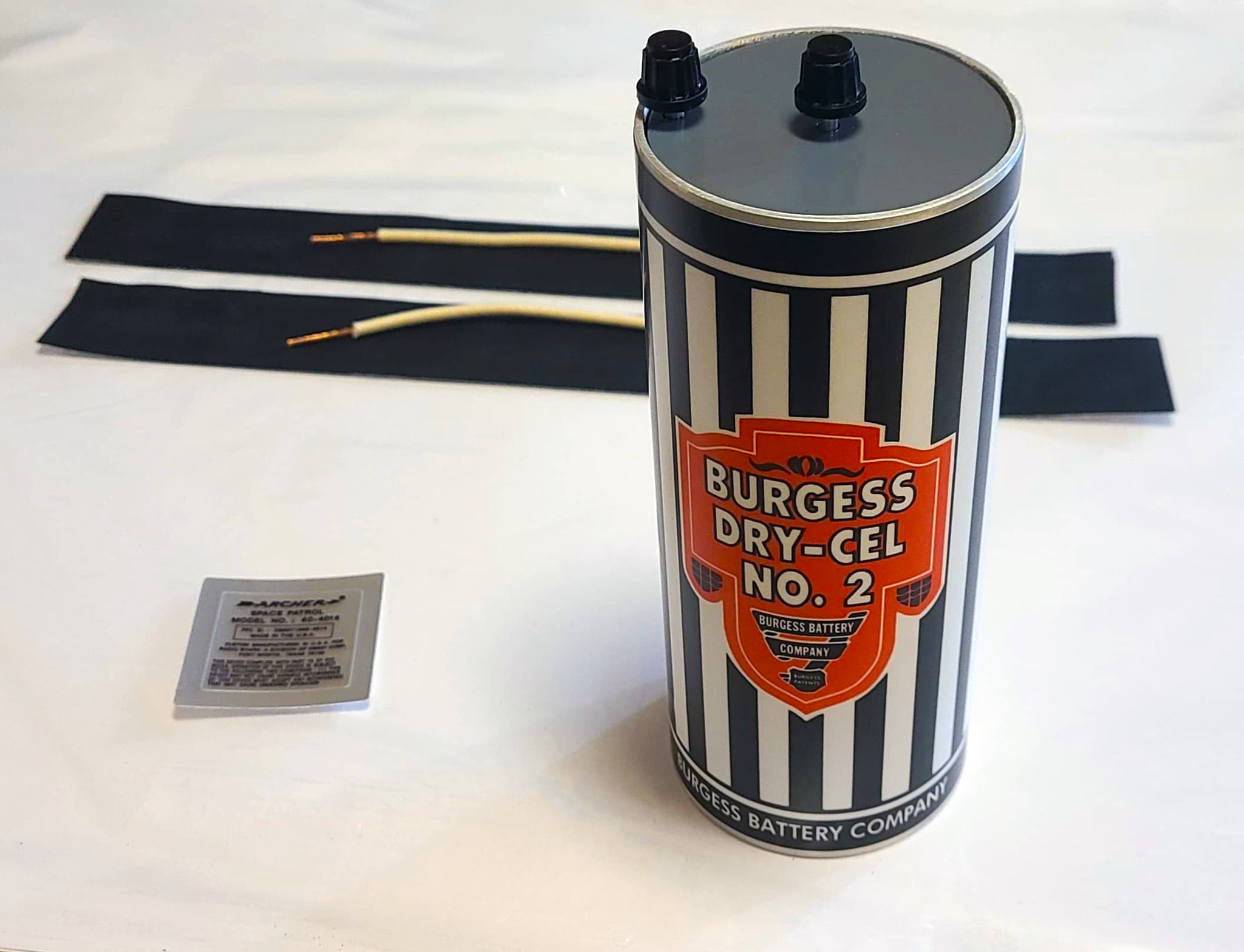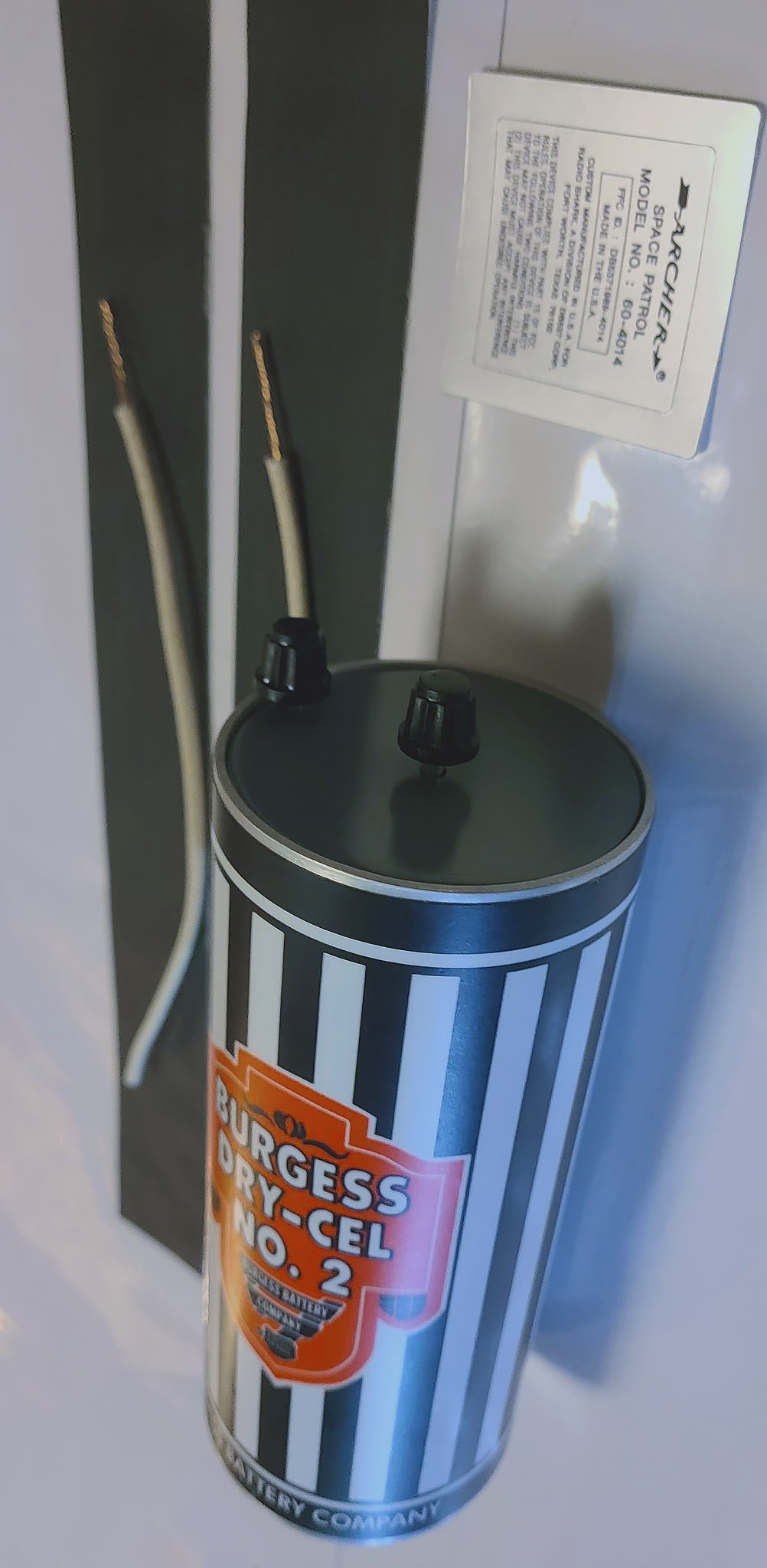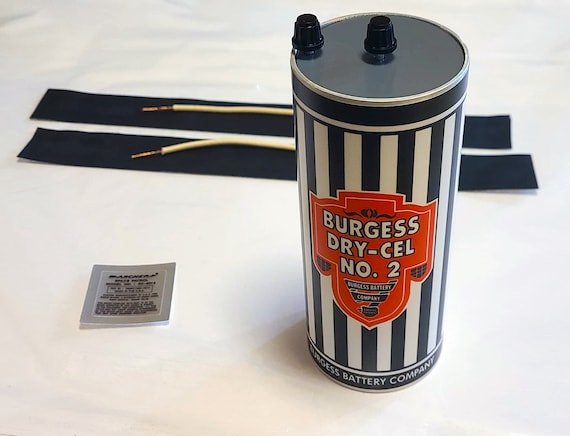 This Memorabilia item by HillValleyProps has 39 favorites from Etsy shoppers. Ships from Altoona, AL. Listed on Jun 20, 2022

www.etsy.com
Last edited: