Hey all! yeah, its been a while since ive posted anything, been a bad year for modeling.
I have been working on a studio scale rag tag fleet ship the Astral Queen, from Battlestar Galactica TOS for 2 years and have nearly completed the ship.
There is a group of us doing the IDing and building on the RI forums.
Resin Illuminati
The reference we lack are of the top side and starboard side of the ship, if any one could help that would be appreciated!
Here is a list of known kits:
(2) EMA VHD-600 Dished head
1/4" Plastruct "grey" I-beams
1.25 O.D. inch diameter plastic pipe (i.e. Plastruct tube)
(4) 1/72 Hasegawa Leopold Railgun
1/125 Revell U-99
Hasegawa 1/72 Morser Karl
Tamiya 1/35 8Rad
Tamiya 1/35 1/35 Sdkfz 222
Tamiya 1/25 British Centurion MK III
(2) Lindberg 1/350 Bismarck/Tirpitz
1/250 Doyusha Yamato
Revell 1/32 F-4 Phantom
1/25 Raumschiff-Modellbaukasten Wostok 1
AMT Kenworth T-600A (Any Kenworth truck will work.)
Tamiya 1/12 Tyrrell Ford F-1
Johan 1/25 1934 Mercedes-Benz 500k
Tamiya 1/12 312
ESCI 1/72 elefant
Lindberg 1/288 LSD
tamiya 1/35 flak 88 36/37
AMT 1/25 external post trailer
Here are some pics:
These are of the engine section which comprises the Tirpitz and yamato bridge sections.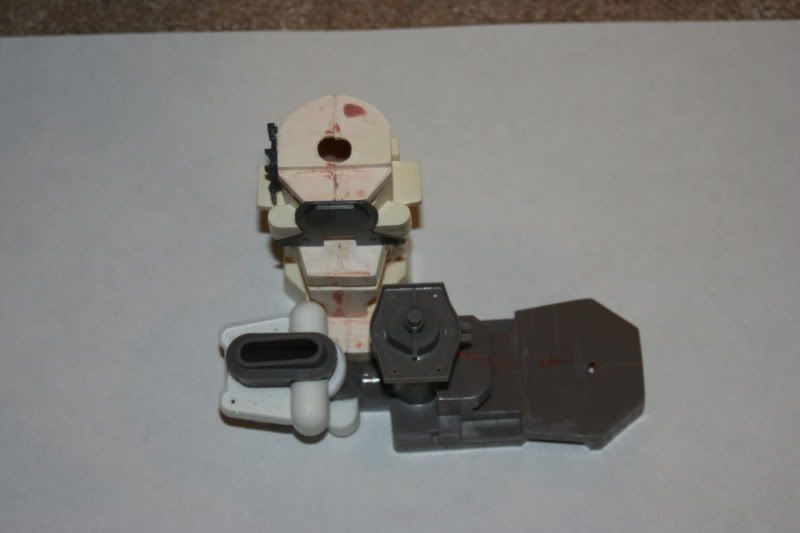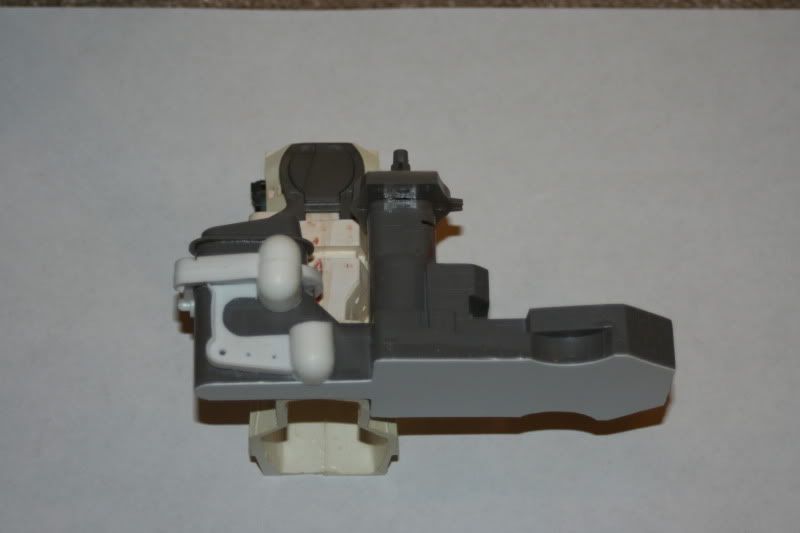 Next up is the hull sections made up of the styrene tubing and Leopold kits and the U-99 sub halves.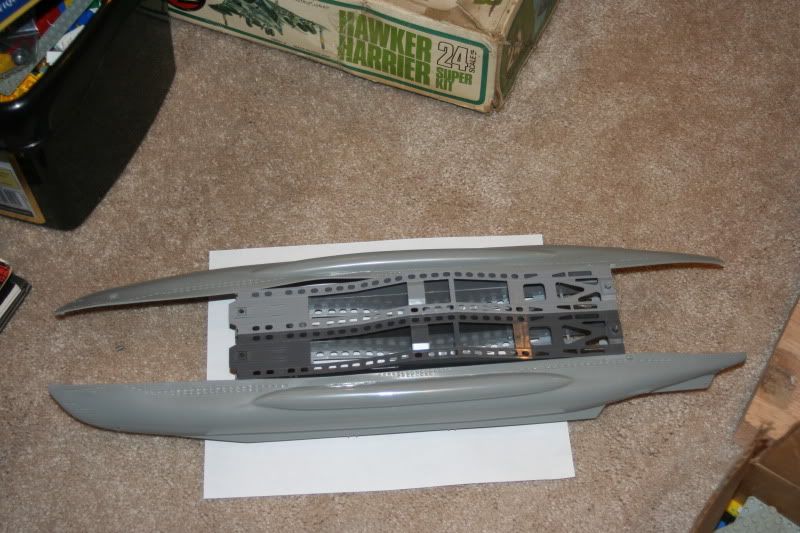 The underside consists of the leopold rail gun parts and the centurion hull and 55 chevy chassis.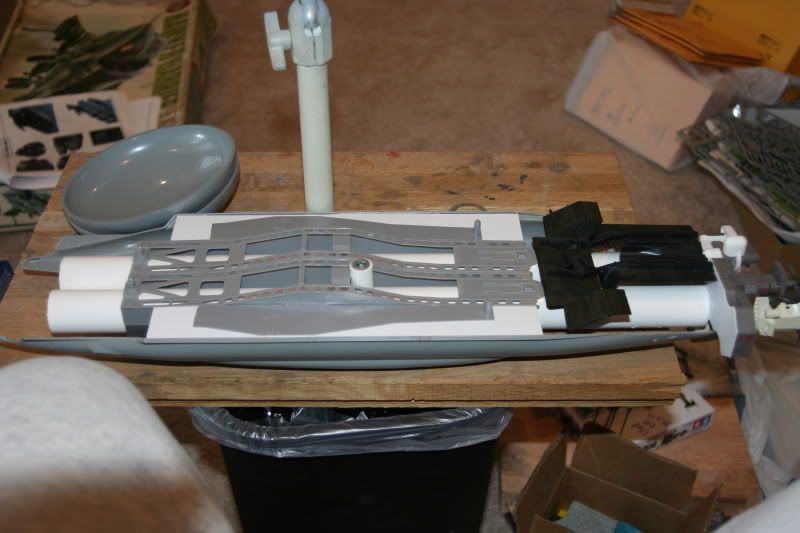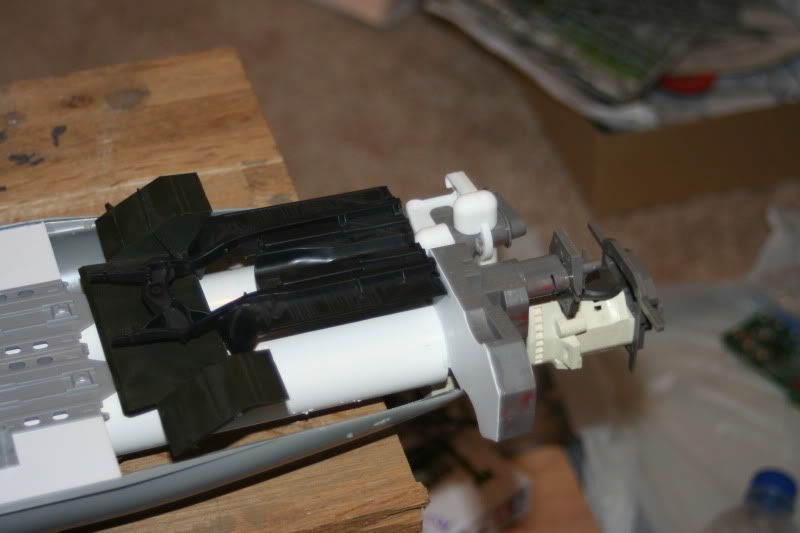 The top now has the Wostok part and Elefant parts attached, and the bridge sections attached.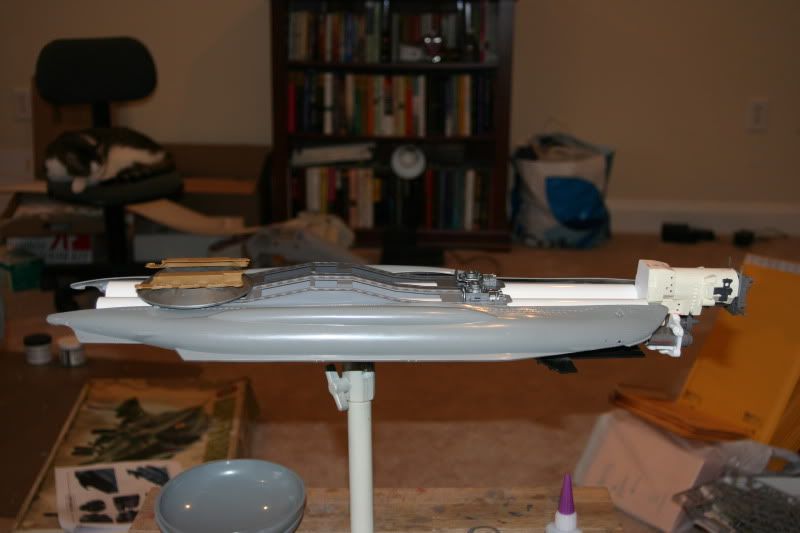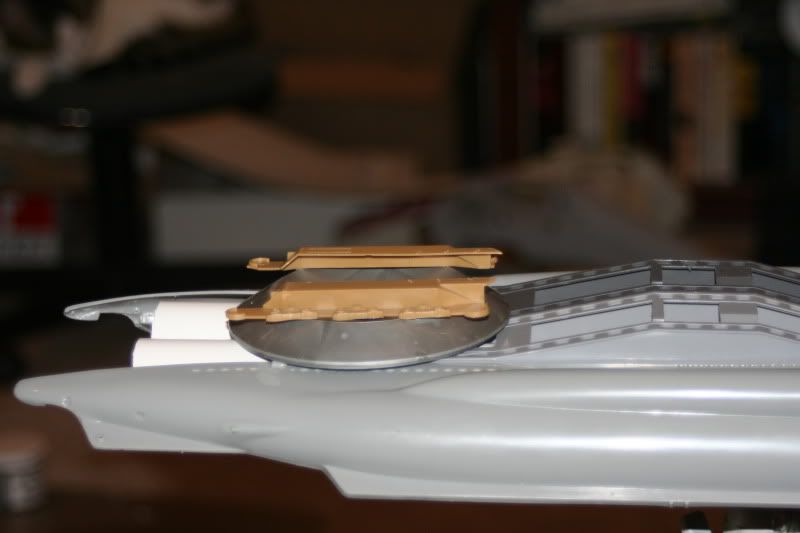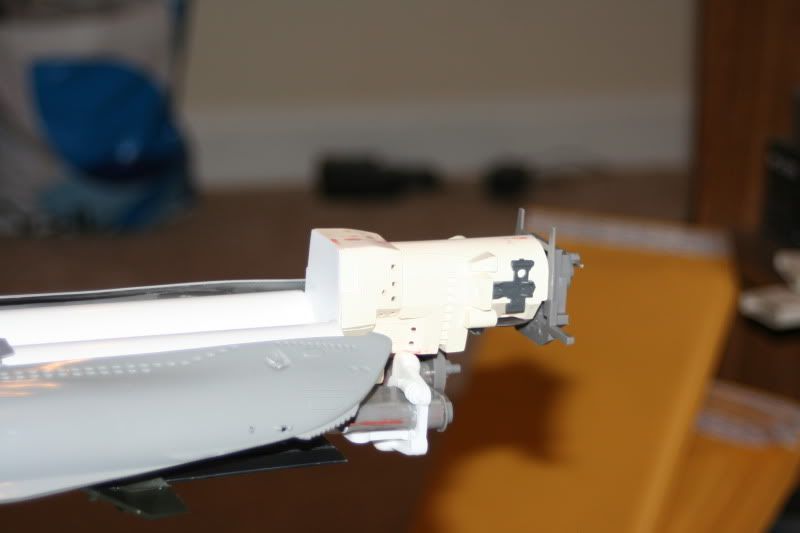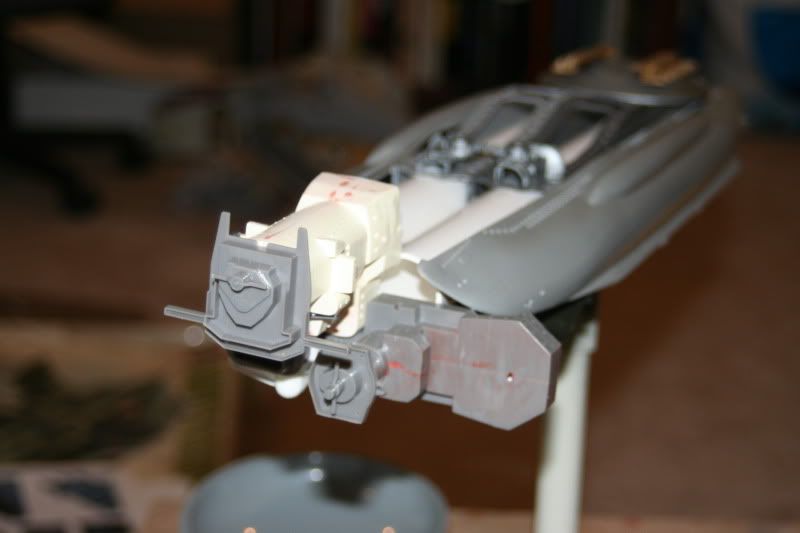 thats all for now, will post more in a bit!
thanks for looking!
Last edited: