Sr Member
RPF PREMIUM MEMBER
I hope everyone had a great Christmas, but now that the Turkey has been finished it's time to get back to some prop making.
I'm looking for some Brass Hinges to finish of a Mark VII Tricorder, but I can't find any here in the UK. I was lucky enough to pick up a Mark VI kit second hand and that had square brass hinges in it, which I'm hoping to match as in the picture below.
I basically need another few pairs of these hinges.
Here's a quick picture to demonstrate dimensions.
Reduced: 85% of original size [ 799 x 693 ] - Click to view full image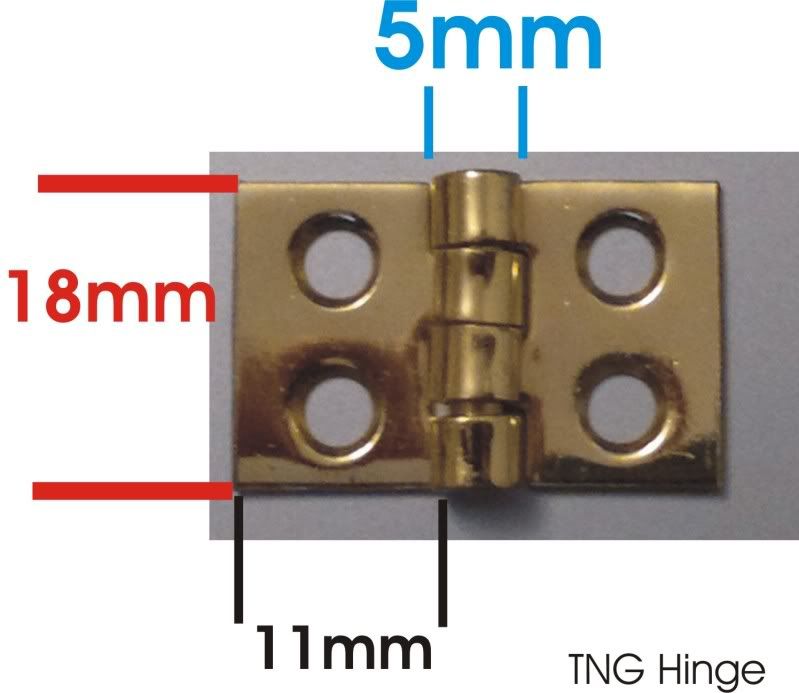 If anyone has a few pairs or knows where to get them, I will be happy to pay you for them including shipping.
Fingers crossed and thanks.
Jamie