After failing a $600 lightsaber project that had been my lifeblood for the last 8 months, I wanna work on a completely different project I've never thought of before, or at least not for longer than a moment. I settled on something SUPER out there, but something I think if done right could be absolutely AWESOME. A genuine brass cast and gold plated replica of the cursed Aztec gold medallion from the first Pirates movie, Curse of the Black Pearl.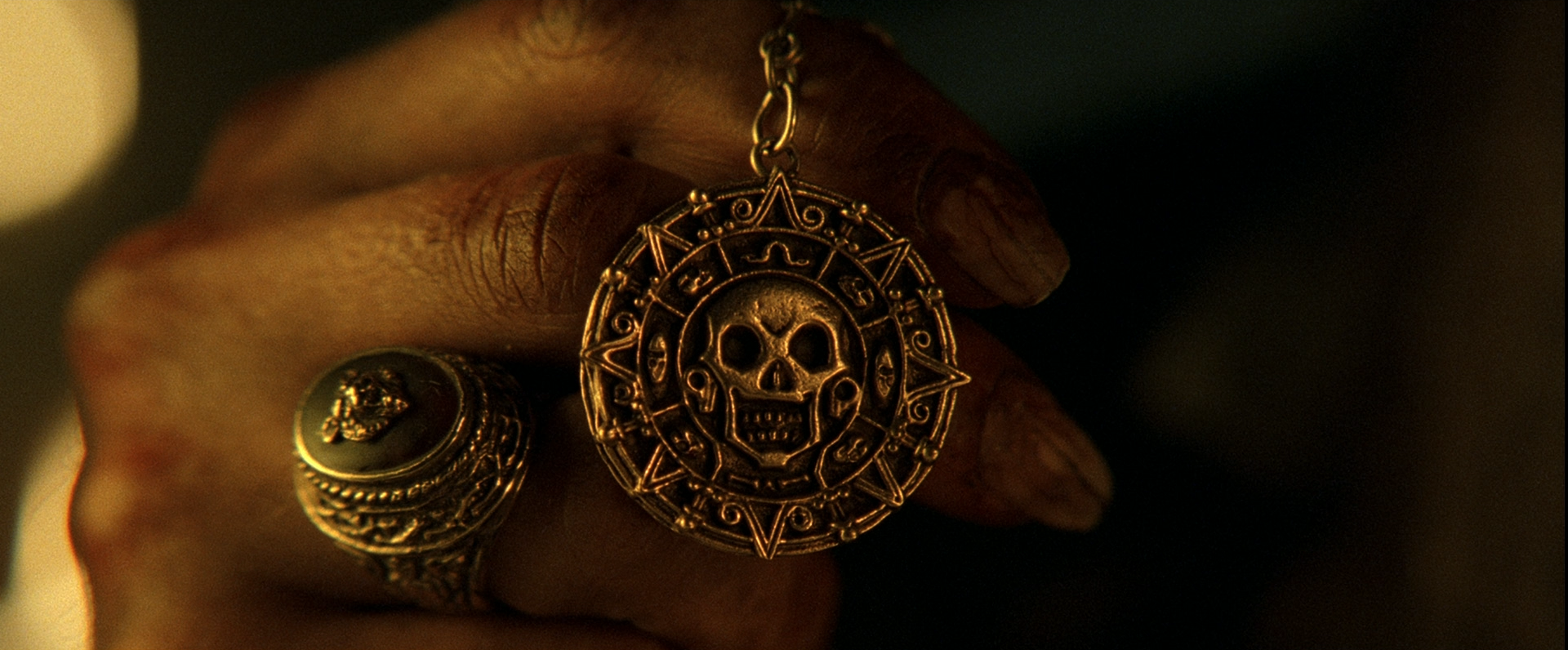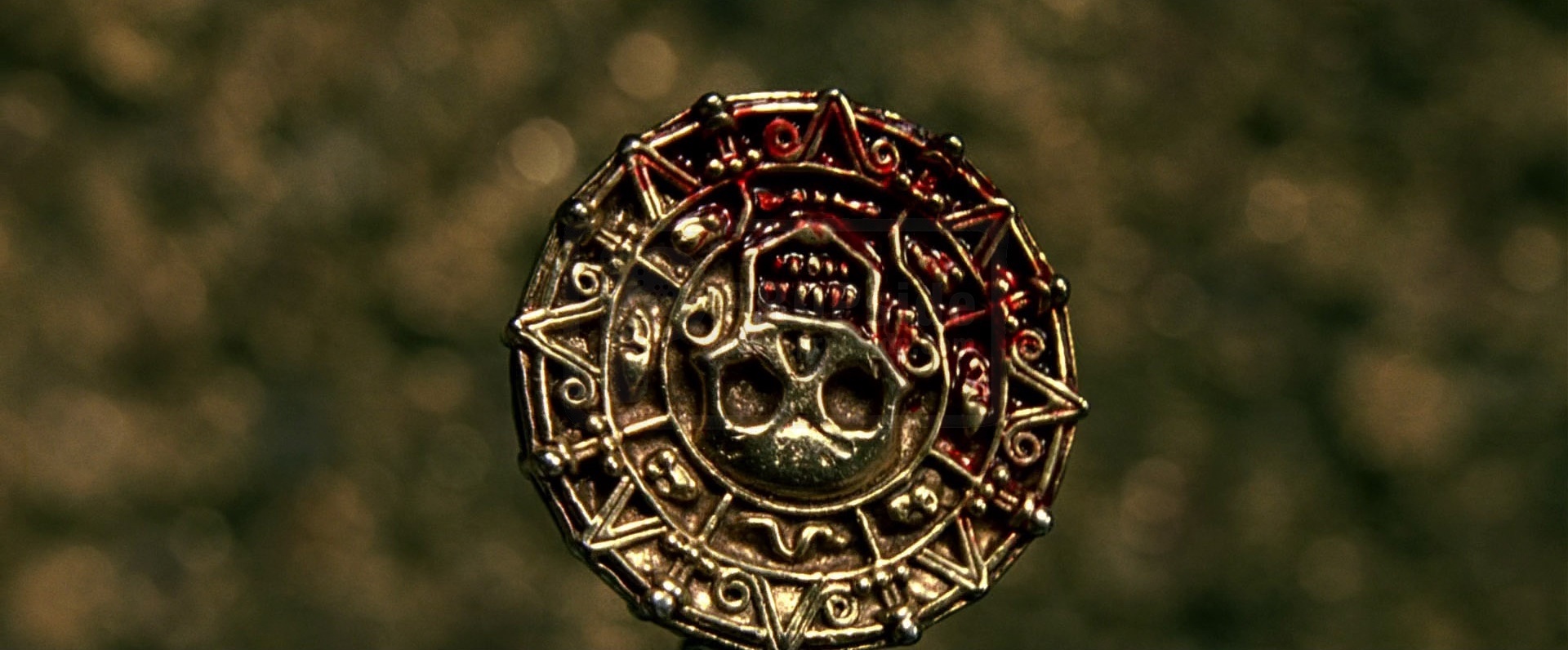 I, like probably a lot of others, have always loved this prop, and after I came across an article written by one of the makers of the original prop talking about the design and manufacturing process, I realized I have a pretty straightforward way to get this made that would hopefully be a pretty failsafe way of learning to do this stuff. (Below are shots of the coin taken by the prop maker on the front and back side) [Link to the article he wrote on the props for the film including the medallion:
Pirates of the Caribbean Cortés Gold
]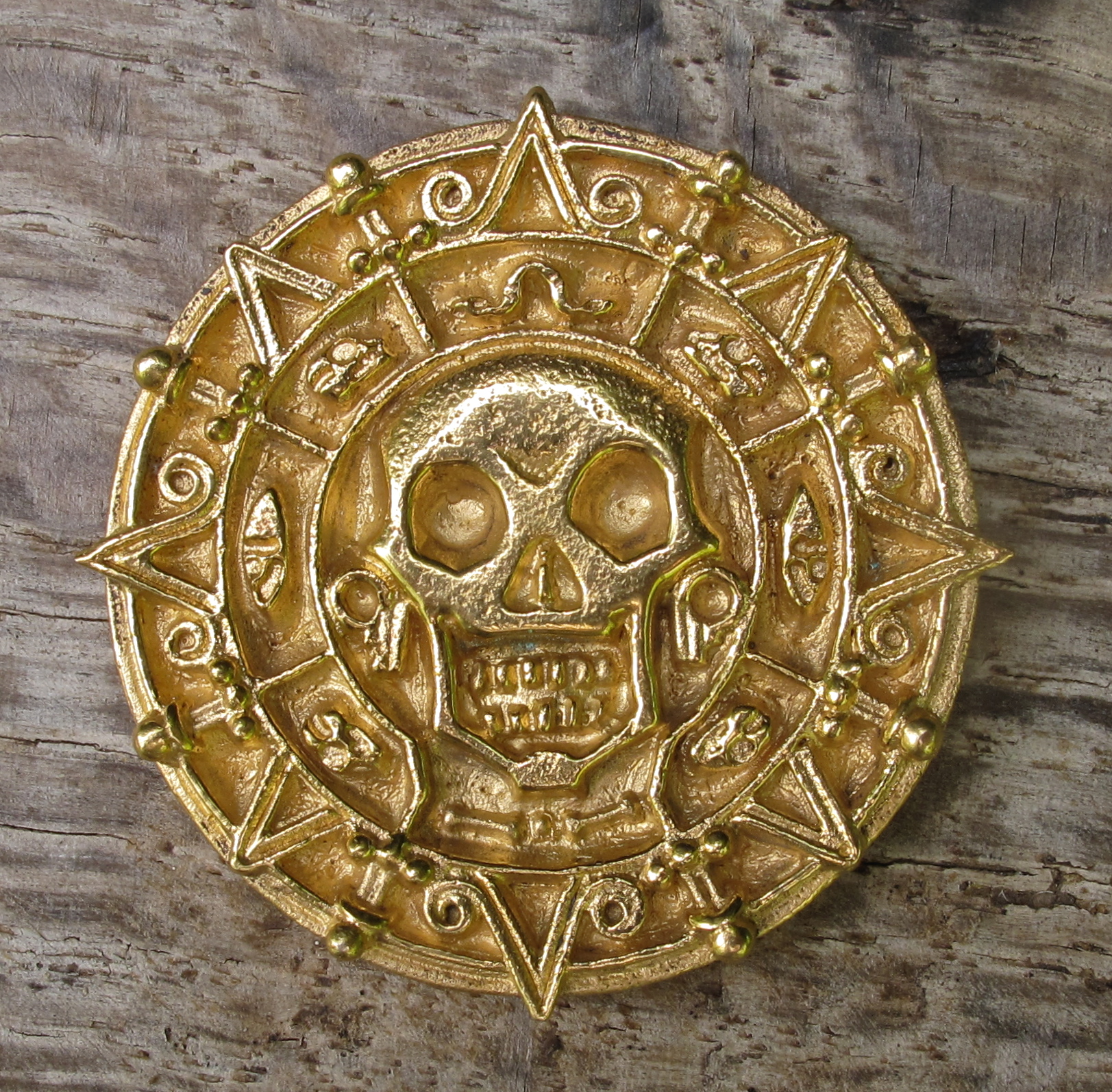 So, I have a "replica" of the medallion, but as far as I'm concerned, it's barely half of what it needs to be. I bought it at Disneyland a few years ago and while its not bad, its not at all accurate, which is what I am going for in every sense of the word with this prop.
The front is crisp enough, but things like the eyes are a bit more round than the screen used one, the details around the skull look much more rounded than they should, the color is FAR too dark, the chain and chain attachment points are wrong all the way, and the back side is entirely missing. The Master Replicas one is much better, but I've been looking for one even better than that.
The lines and grooves are still a bit too undefined and the back feels lumpy and undetailed compared to the screen used one. The only thing I see here being great is the chain. Figuring that part out will be a pain, but that's part of the process, right? After loads of searching, I found someone here who found a 3 in 1 board game that came out along side At Worlds End, far after the Master Replicas medallion was released, that had a checkers game with metal cast pieces of the medallion in it. And let me tell you, they are GREAT in form. you can still find copies of this board game pack around on ebay, and for $50 or so, this is what I want to do. (pics below are the game piece coin gold plaited by RPF member TomVDJ) [Link to the RPF thread of his adventures of getting these gold plaited pieces into the hands of fellow fans:
Interest - Pirates: Screen Accurate Gold Plated Aztec Gold Coin
]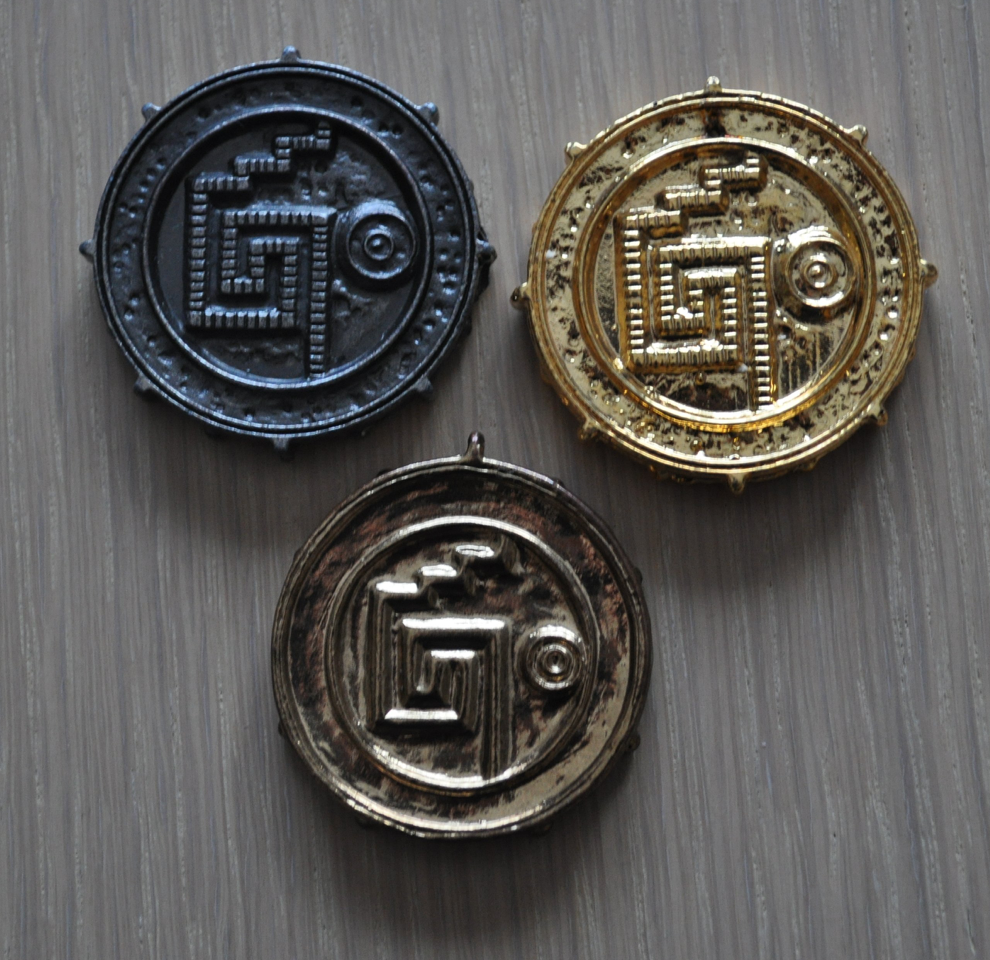 (Comparing unplated piece, to gold plated piece, to Master Replicas at the bottom)
(edge of game piece)
(Gold plated piece compared to screen used prop in close up)
So I guess if I wanted that form wast in brass and to do what the production did, I would have to take a mold, pour it in wax, then cast the wax as a wax replacement in brass..? Now, I will need to do a LOT more research before I do my first ever casting, and that obviously includes talking to the place that does casting classes and assisted self operated projects, because I still have absolutely no idea what I'm doing. As of right now, I'm just an excited nerd gathering reference pictures and asking others for their knowledge as well. I will use this thread to document the process if I move forward with it, and that is mostly why I wrote this, but if anyone with the master replica medallion comes across this and has measurements for the chain's overall length and the length of the segments, that would be SUPER helpful. (or the chain next to a ruler maybe?) Thanks for the help, and if you have any advice on the wax molding and casting process, the brass casting process, gold plaiting process, or anything else, any advice or help means the world. Love this community so much and excited to keep you all updated. The nostalgia is so so real with this one, y'all.