For a few years I've been working on recreating my favorite Hollywood Gorilla, Crash Corrigan's Bonga. Bonga was his second suit (out of three). Bongo was his third, and the suit he sold to Steve Calvert.
This is Crash as Bonga, the one I am recreating.
I've been spending a lot of time over on the Ape Suit Cinema FB page with Director and Gorilla Man Chris Walas (who's become a good friend, mentor, teacher and coach). Other members are Gorilla men Kevin Brennan, Don McLeod, Steve Neill and many many more.
Each year ASC host a faux movie trailer contest and it's what lit the fire under me to complete the suit and make an entry. Unfortunately I missed 2018's contest as my faux trailer idea evolved into something bigger. I'm now in preproduction on retro style TV show pilot set in the early 60's here in Hawaii, featuring my gorilla.
It's been a great experience and a huge education. I'm actually fulfilling a lifelong dream of owning a Hollywood gorilla suit and working with some of my heroes.
Anyway, on to some pics.
My first ever sculpt. After experimenting with different Clay's, I ended up really liking WED clay.
My sculpt blended with Bonga.
Another blend
One thing I discovered is I love sculpting and it comes very easy for me.
After a year of starts and stops, I finished the sculpt, molded it and ran some silicone, which ended up being way to heavy and finicky. I found it hard to paint, even with Psychopaint.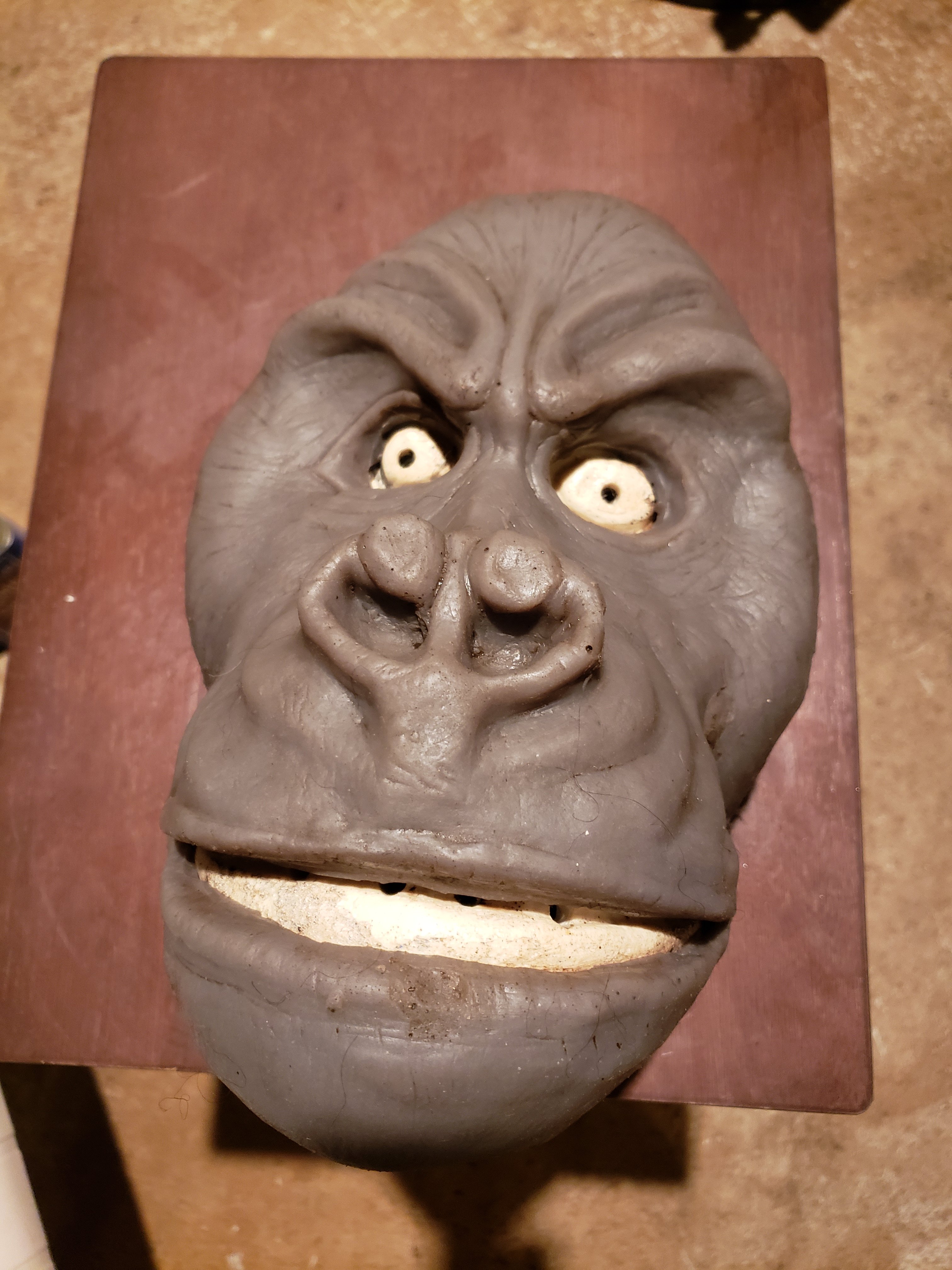 I tried to run latex in my epoxy mold but it just wouldn't cure properly because the epoxy couldn't draw the water out. I even tried thin layers but it didnt work. Frustrated I put things away for a few months. Reinspired I ran more latex in my mold today and got a great latex pull!! Its paper thin, but strong (using Monster Makers Rd-407).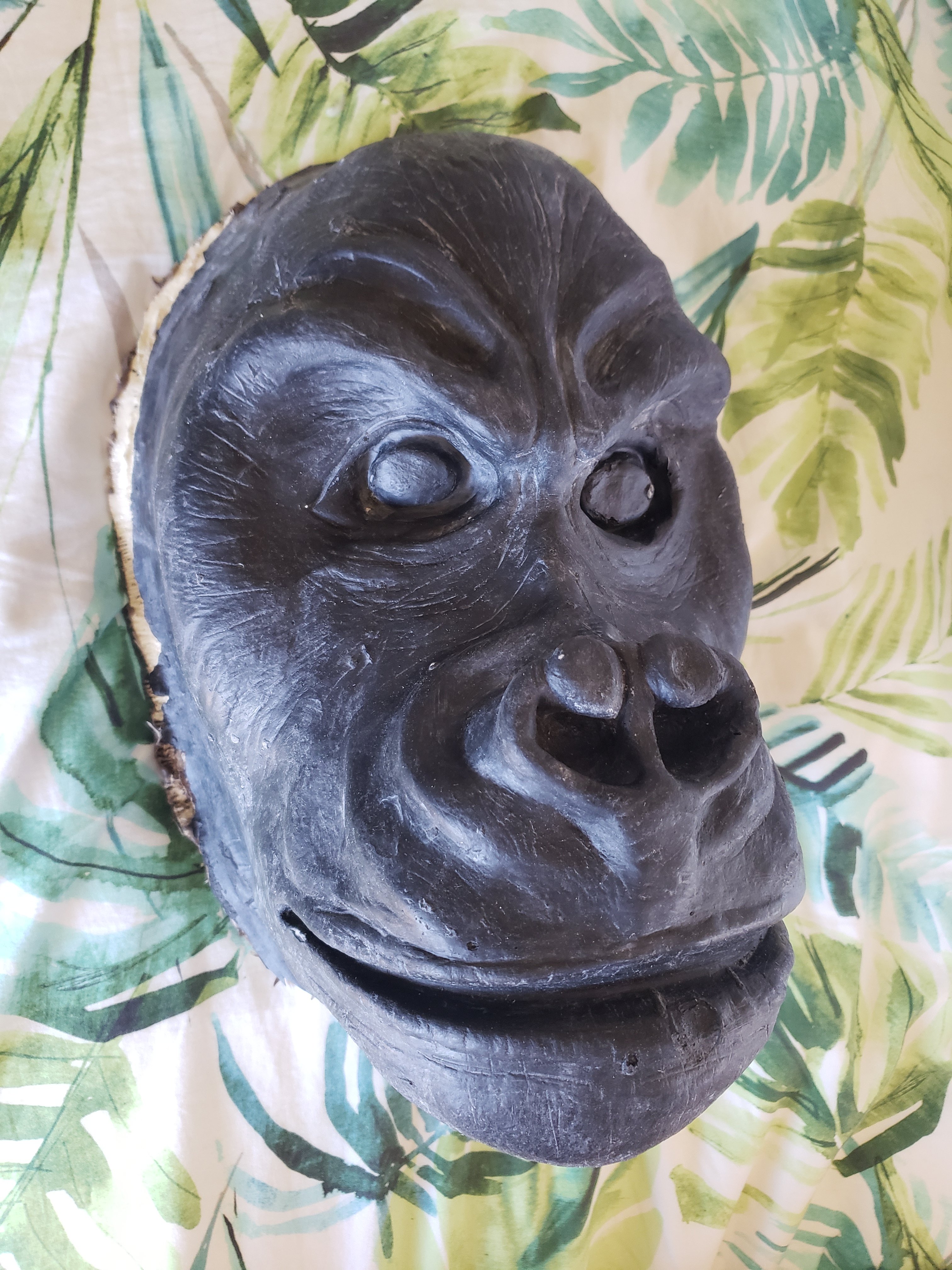 Eventually this will be mounted to an underskull with lip mechanism. I have a lot of NFT fiber (about 50 sq ft) and will be mounting the fur over a muscle suit (using Kapok like Crash used) that's almost done. I've got a lot more progress pics and will post them later if anyone is interested.
Pretty excited I've got this far. My script is done and things are falling into place. When finished, it will be an authentic Hollywood Gorilla suit.