some pics of my necklace I am working on. The skulls are skunk and the bones are from a duck!.
Preparing the bones by boiling them, taking out the meat, then microwave em to dry em.
aligning the bones...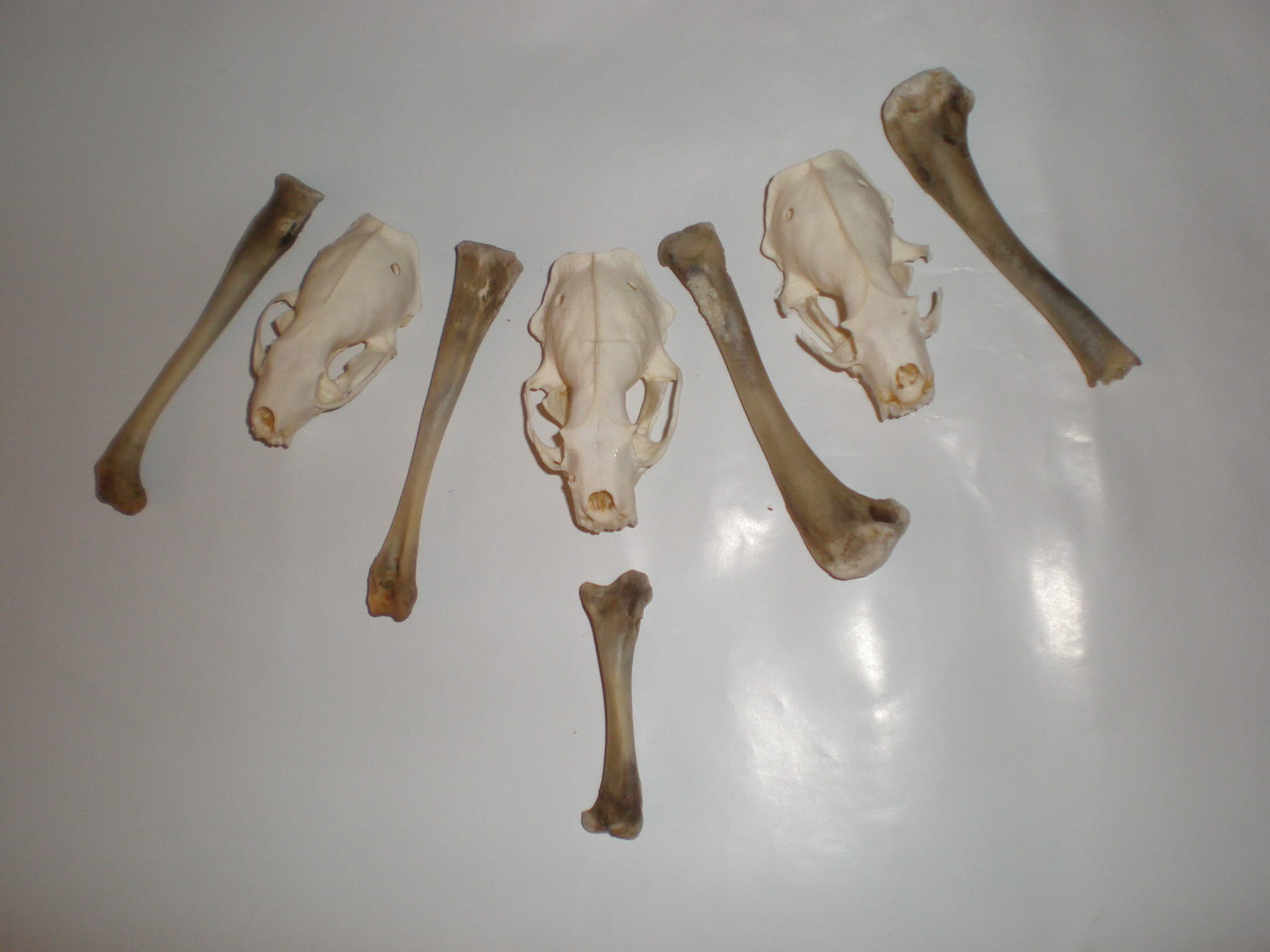 tying up the bones with string which I braided.
planning on weathering very soon.