Bone Hunter Primal Elder Bio Helmet:
The Primal Elder Bone-Hunter collects trophies from its prey. The horns are from an exotic alien beast that resembles a bull and dragon together. The spine and Carnojaw is from the animal beast he hunted down himself.
BoneHunter the Trinity. Primal Elder in the center, Left is Bonehunter right is Nexus Hybrid Bone-Hunter Helmet for a human soldier.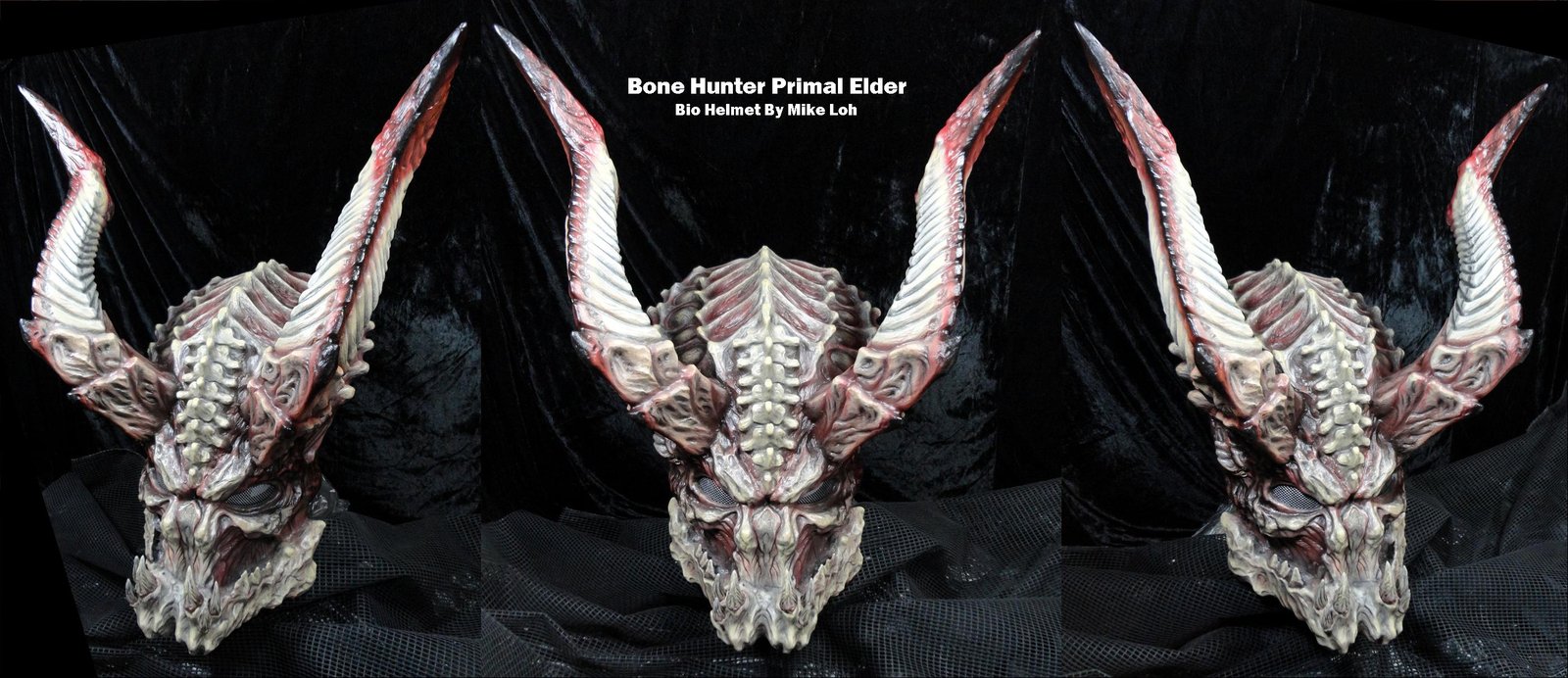 That is my breath showing the laser beams in my freezing cold studio... I suffer for my Art, everyday.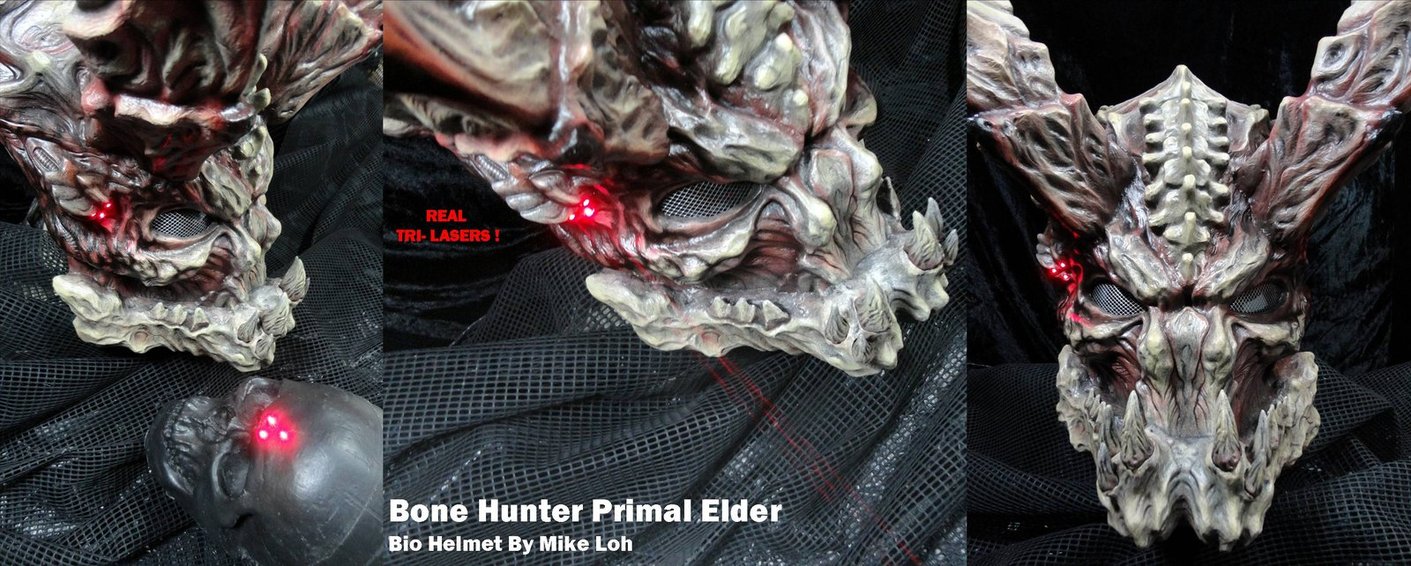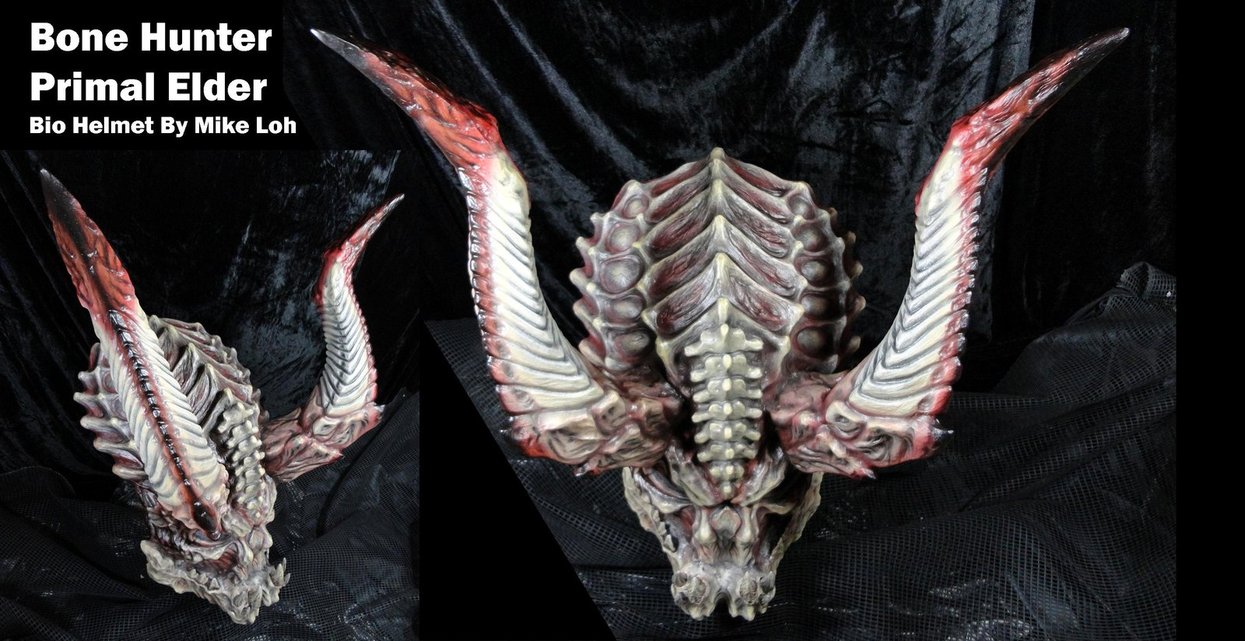 Last edited by a moderator: