Howdy all,
My daughter is turning 3 this December and we thought shed be old enough to decide her own Halloween costume. Then my wife and I would match her. After numerous , and I mean NUMEROUS changes, Sesame street was the theme. I did my research, and saved a million pictures on Big Bird. Built the head, worked out the eye blinks etc...Then she changed her mind. We watched Monsters Inc and she wanted to be "Mikey".
GREAT!!!!!
I started right away( AFTER DRILLING HER FOR THREE DAYS TO CONFIRM ) and got my research going. after drawing and drawing I was ready. I built the armature out of solid coil stock I bought from the Depot in the fence aisle.
I made the face from a piece of foam one of the truck drivers had on their truck while dropping off supplies at work.
and the eyes are an Xmas coca cola bottle ornament.
Then I started skinning it with cardboard
After completing that I started calling around for fur. No one local could help but it turned out one of the salesman's sons is a puppeteer and pointing me in the right direction.
This is as far as Ive gotten, and yesterday my daughter told me shes going to be Tinkerbell....so much for themes.
more to come,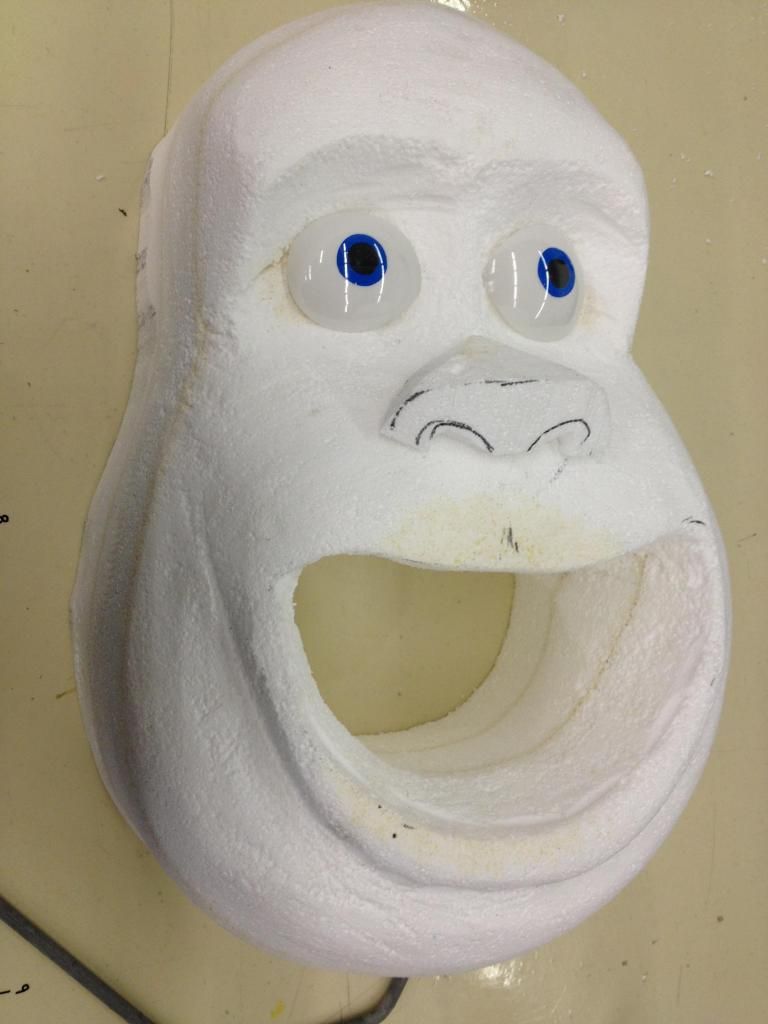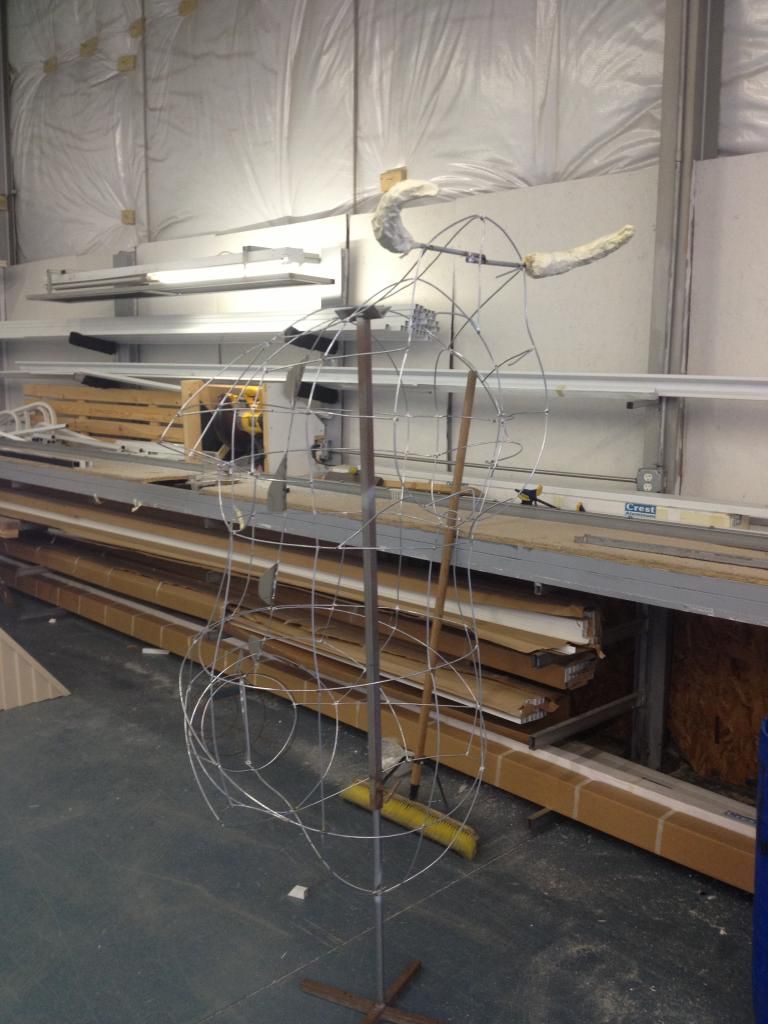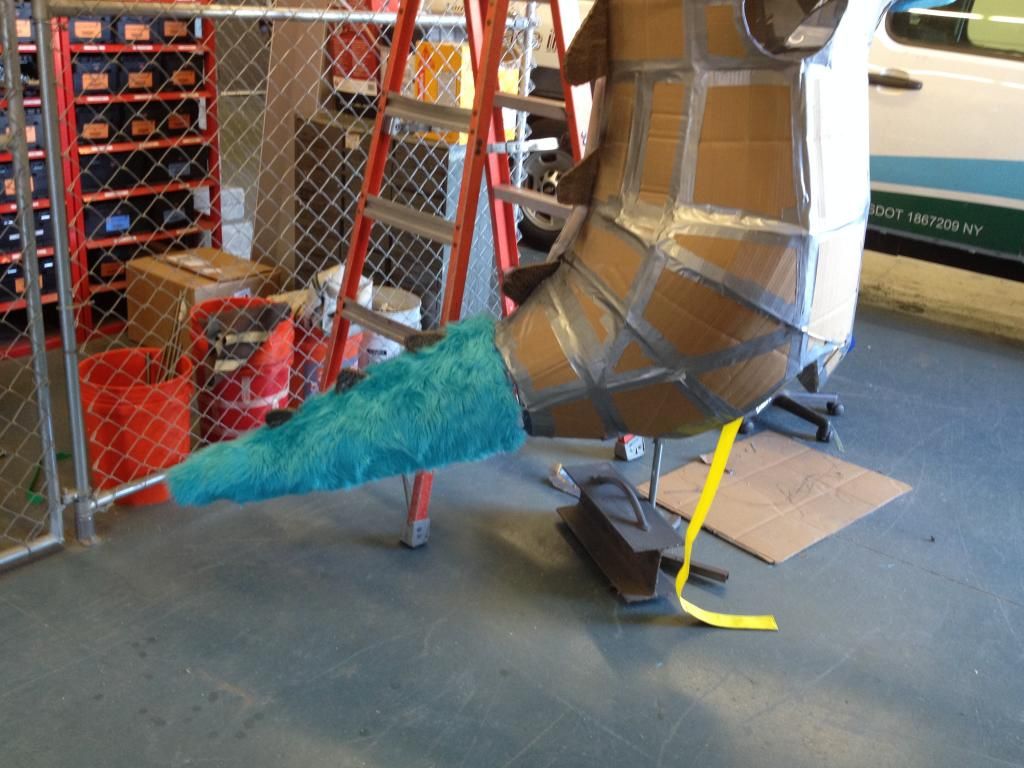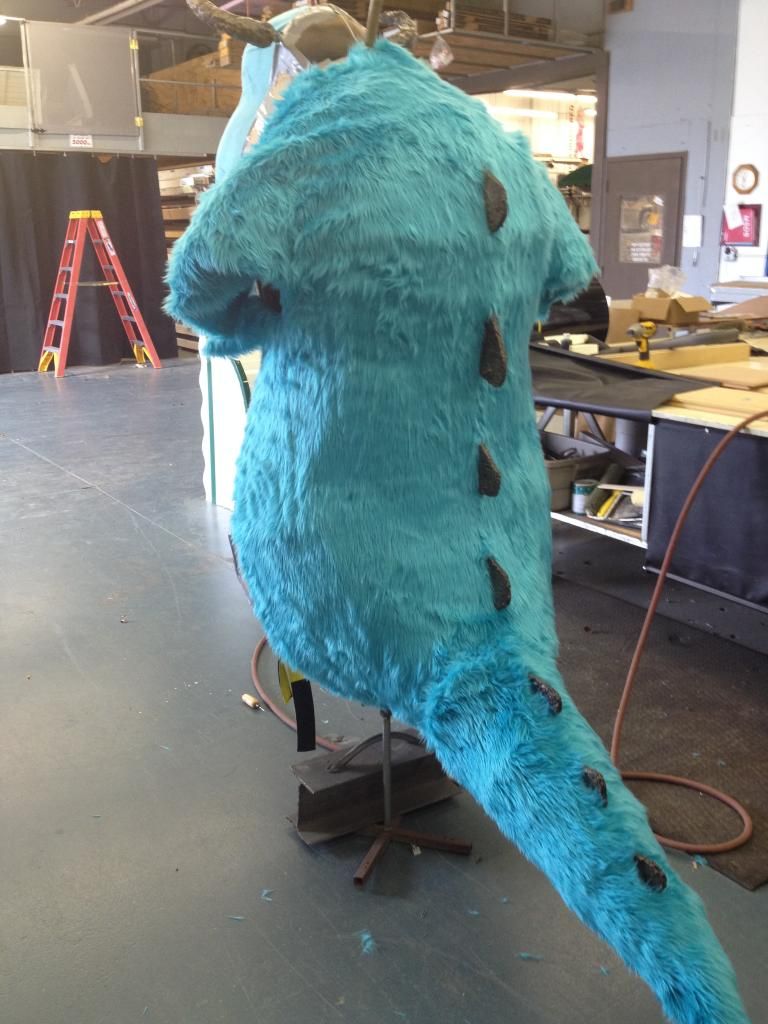 Christopher
Last edited: