Hey there fellow propmakers!
I know that this should be in star wars section but it has "medieval" touches. I hope that u dont consider this as a ripoff or copying but as a someone new in this business I need to start like that. Few months ago I started with this project. Original was created by Volpin props (
http://volpinprops.blogspot.com/2012/06/dovahfett-for-make-wish.html
)
I was so amazed that I said to my self " I need tobiuld this". I knew that i must add some of my things to the helmet.
Bottom right image represents the base made out of cardboard. On the Upper left picture is the mask coated with bondo and roughly sanded. And on the left side you can se first fitting test of horn made out of cardboard.
Then the uper section was added
I needed to create "rust effect" because the helmet is old
_
After I was satisfied with horn shape I created rough base out of foam, added layer of "skin" and then created some textures.
When texture was finished , the horns weres painted with greenish-brown basic color. Details were finished with black, brown and other colors to create old an look effect.
Here you can see 2nd and the final coat of bronze color. "Rust" effect came out really good and I'm happy with the result. Also I added some side rivets for decoration.
Weathering began when the base color was dry. Adding black and brown color really gave the effect of old bronze. Just like on real one I needed to add some patina. Here its the first layer of it. Also the horn holders were added.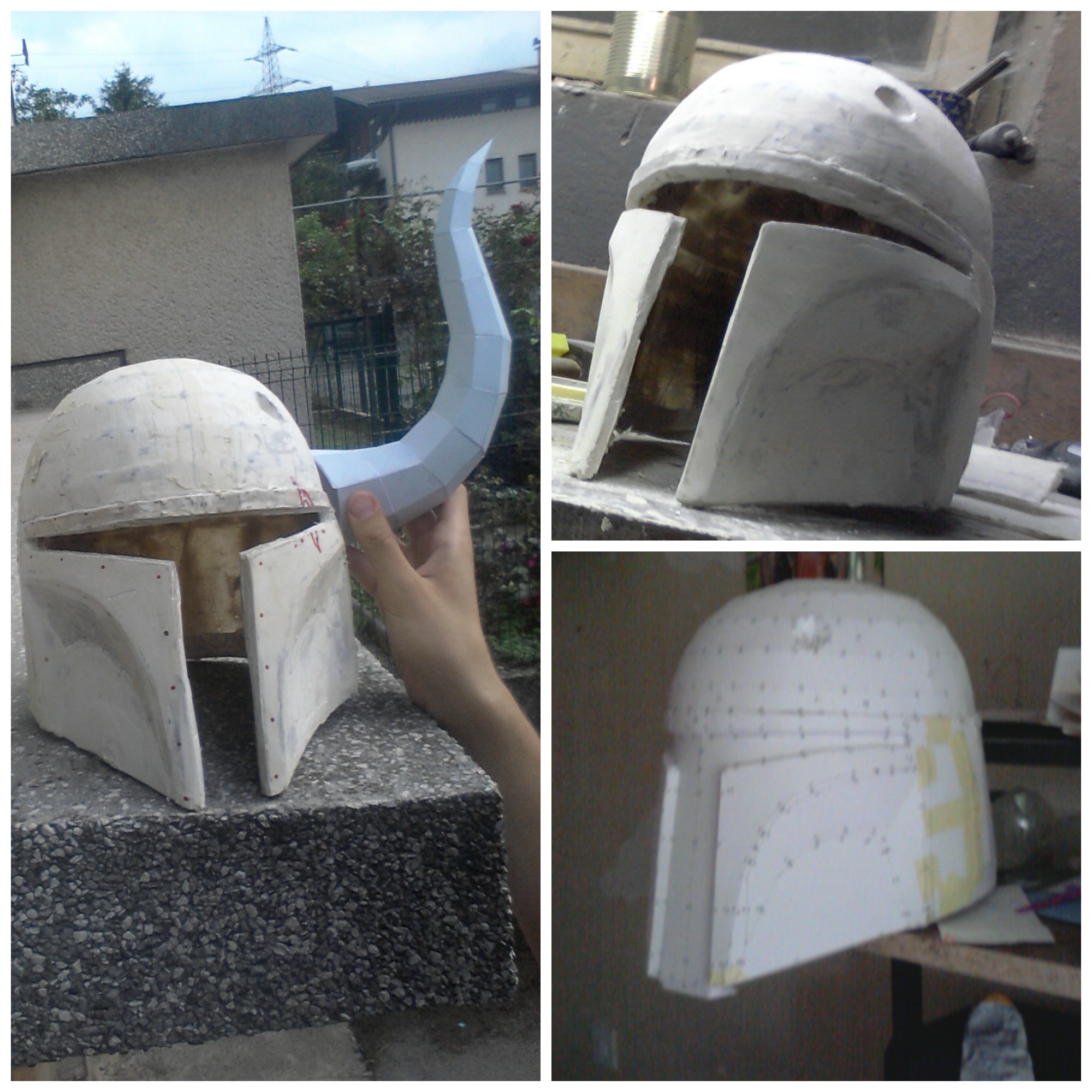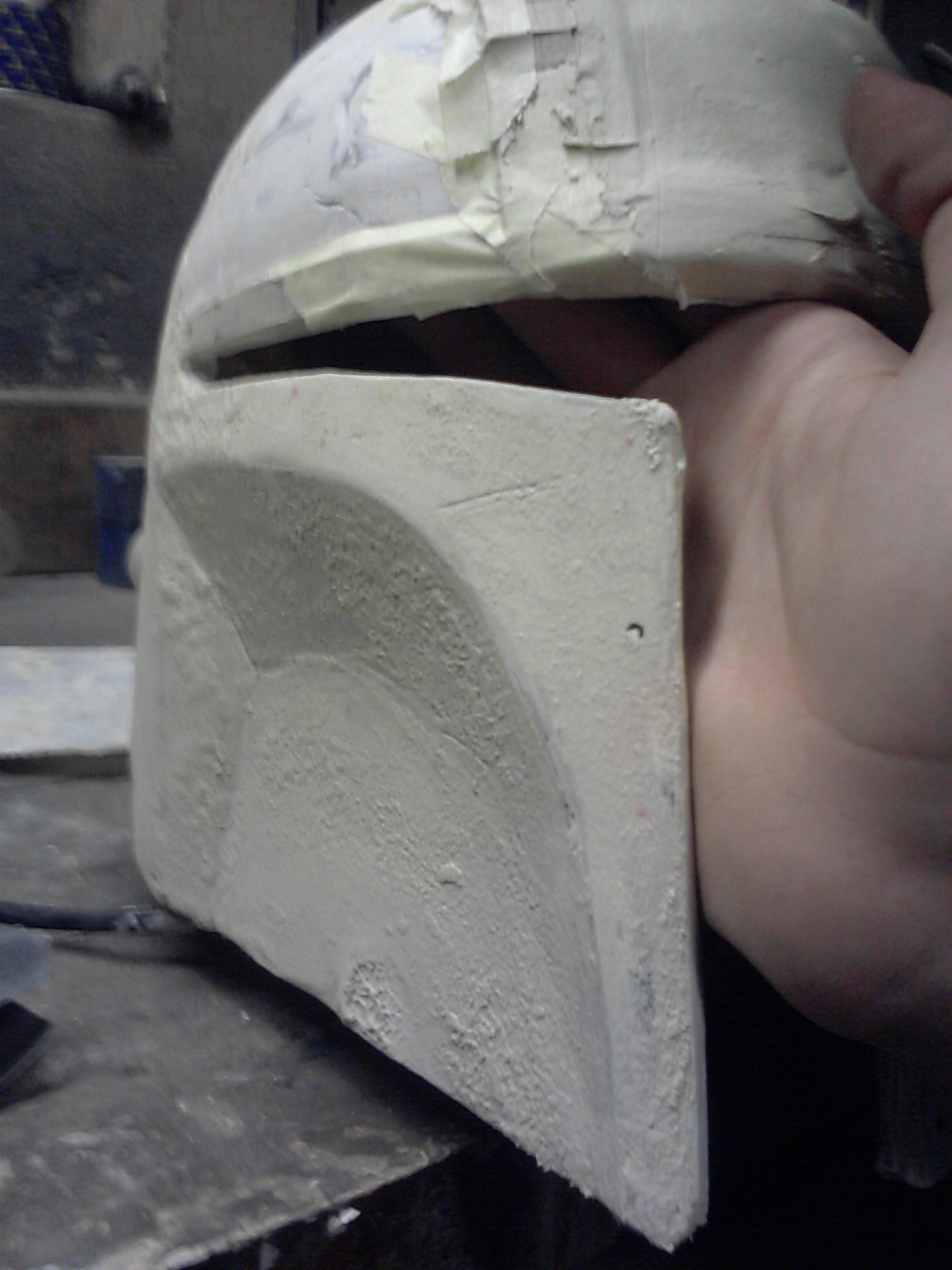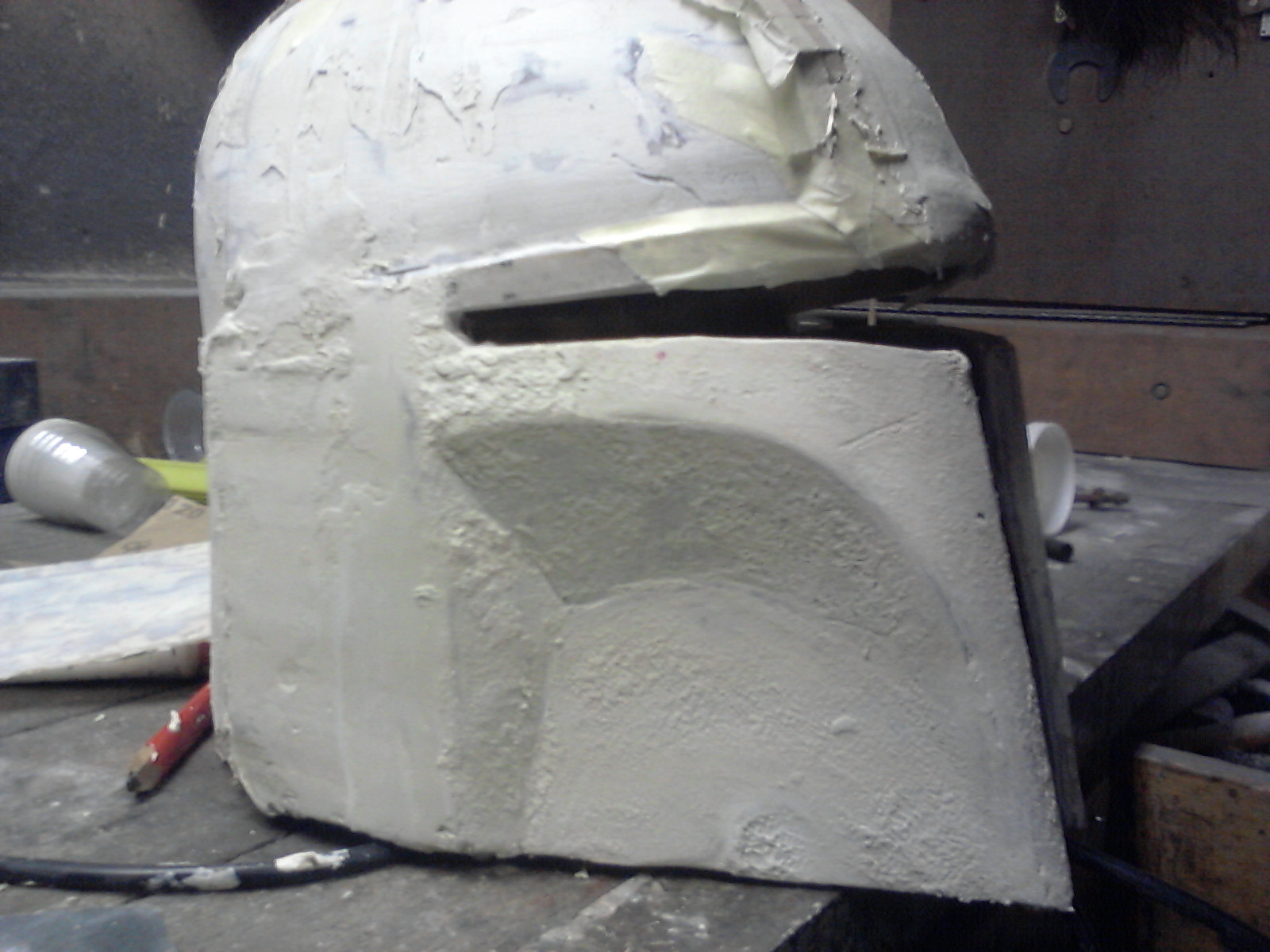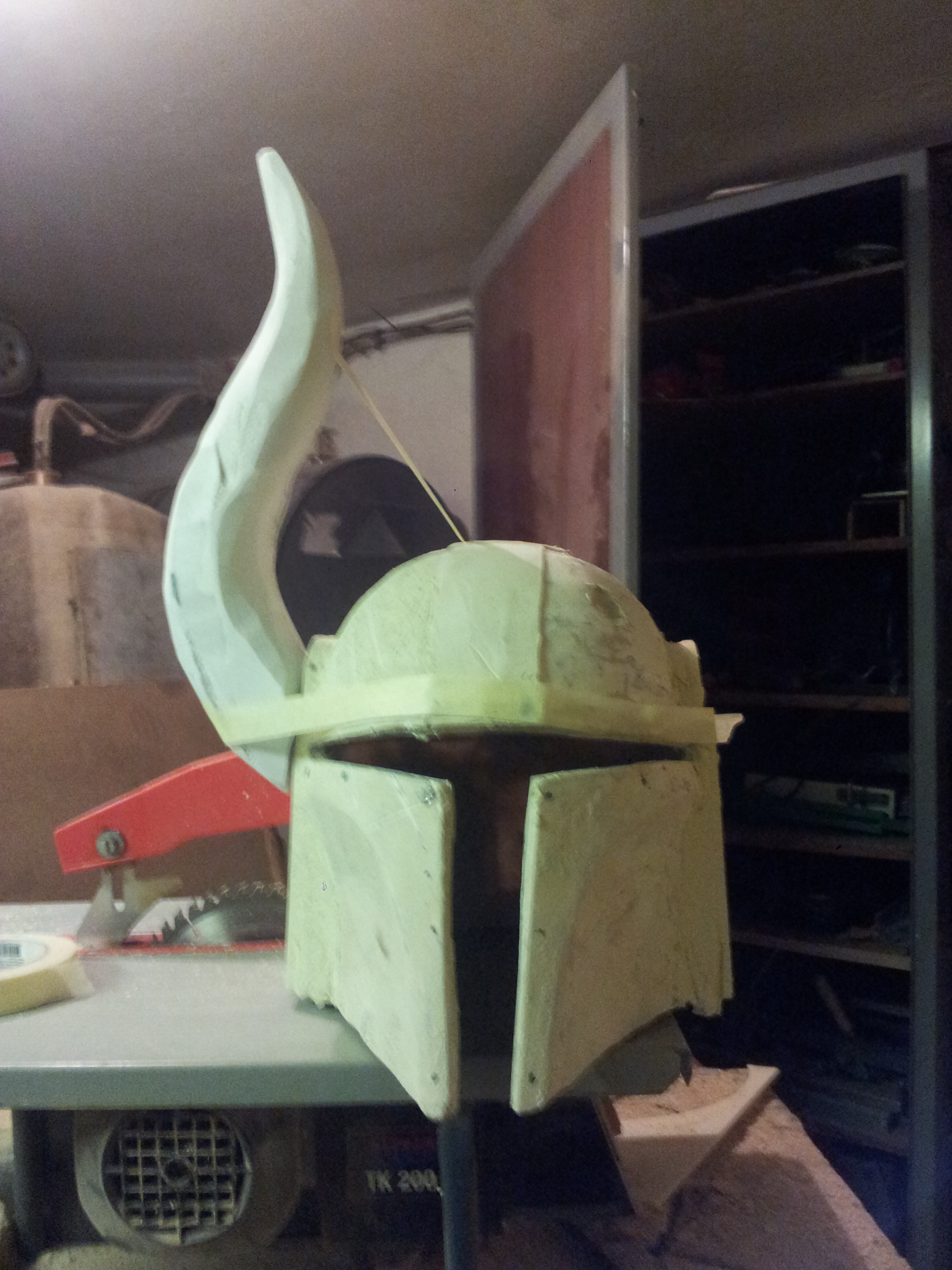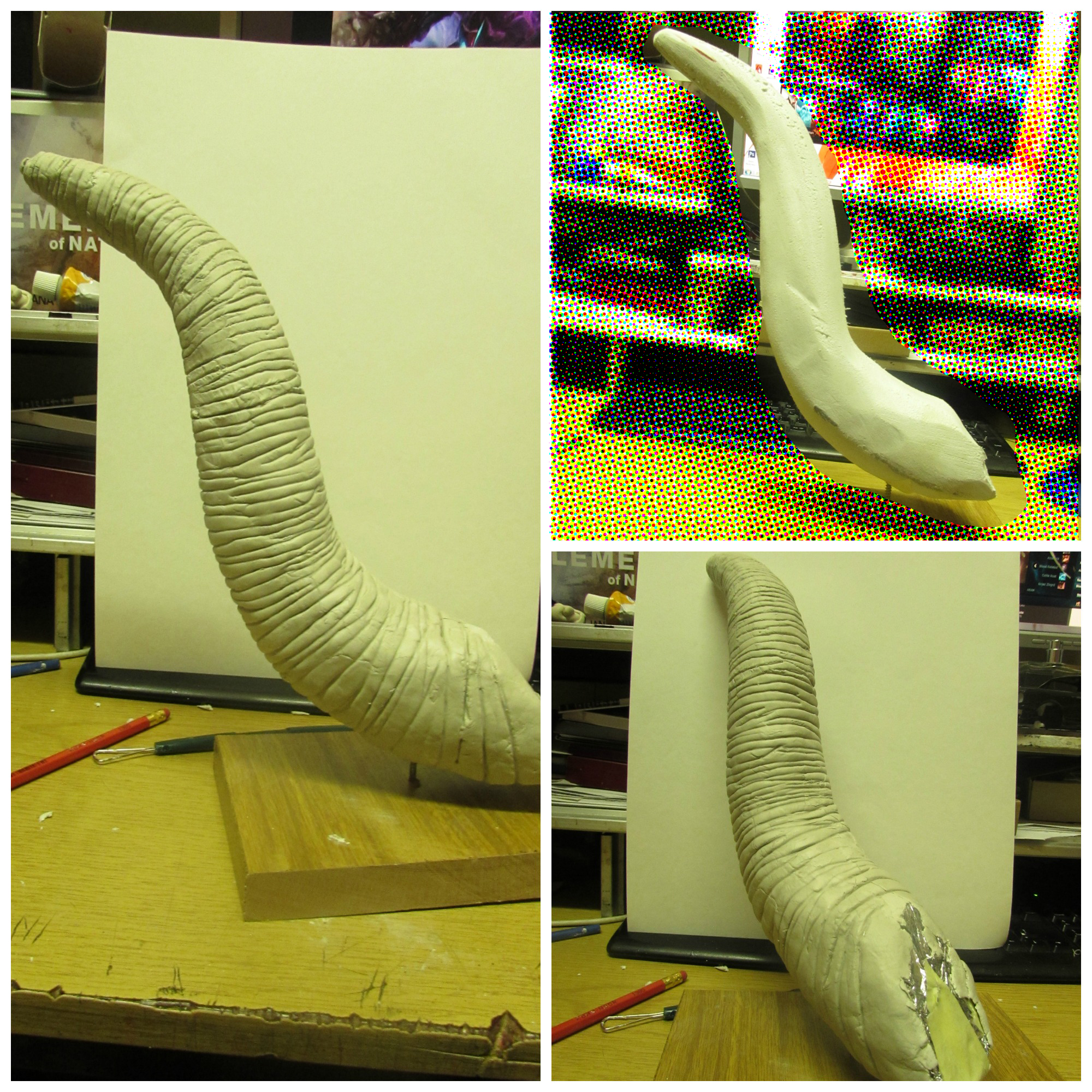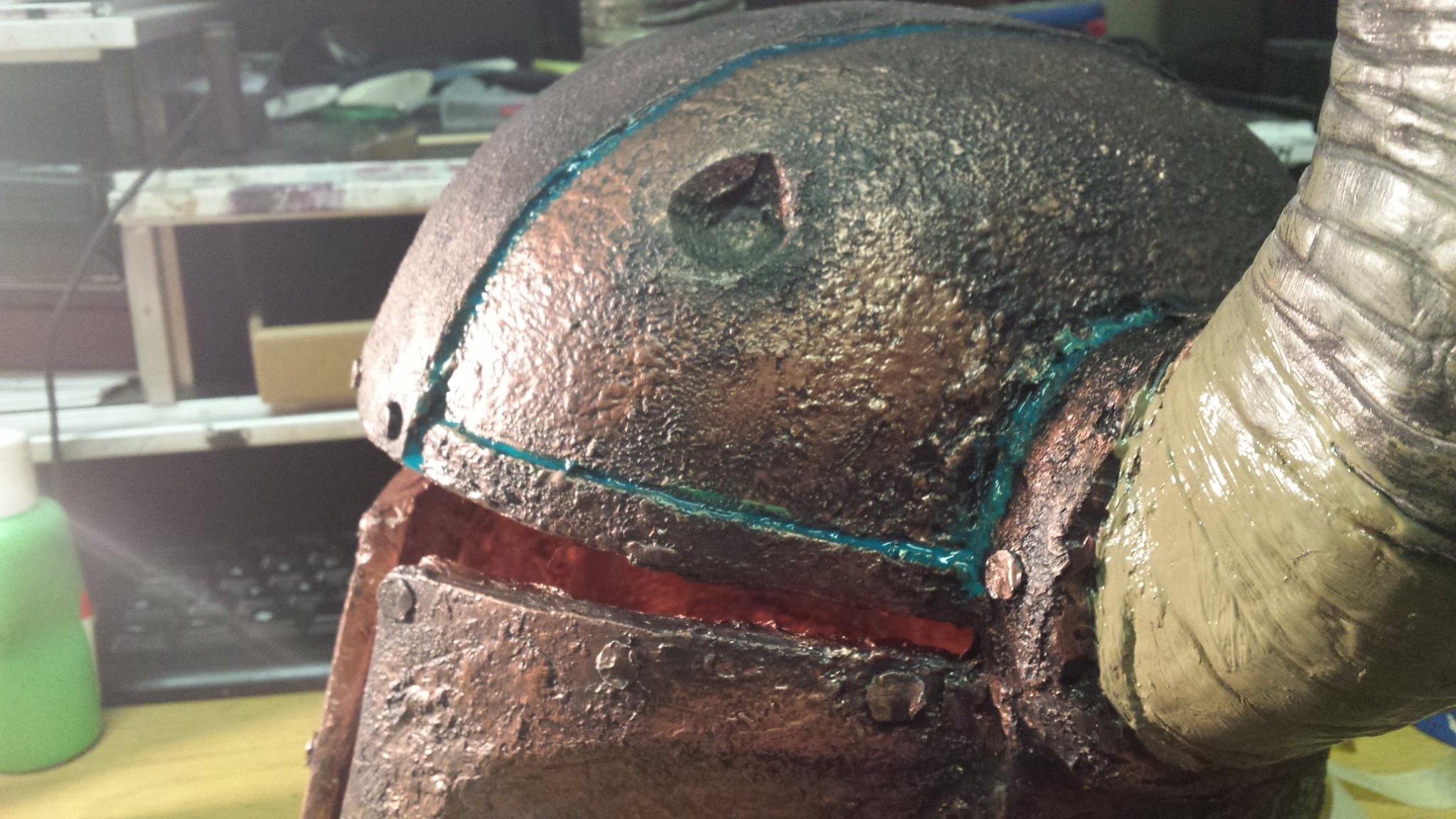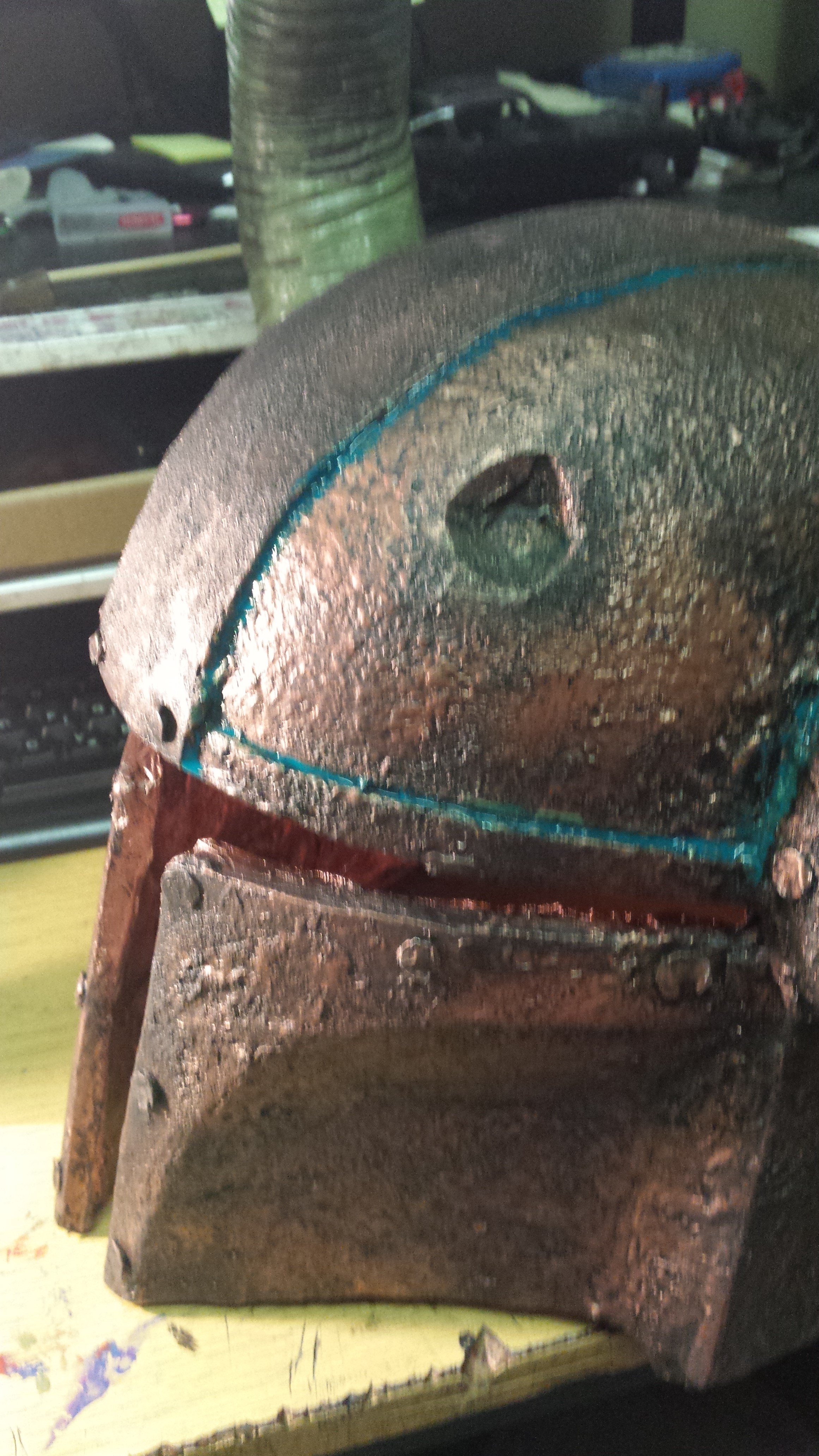 Last edited by a moderator: