------------------------------------------------
stumbled across the 'art' of pepakura about a week ago so thought i'd give it my attempt.
after looking a several designs i thought boba fett helmet would be easier than most, i guess i'll find out how wrong i was as i progress
day 1

finally got my printouts from my girlfriend's mum work place cause my printer couldn't print on anything thinker than 80gsm paper, so i got some groovy lime coloured paper.
didnt get much done...
day 2

started to take some shape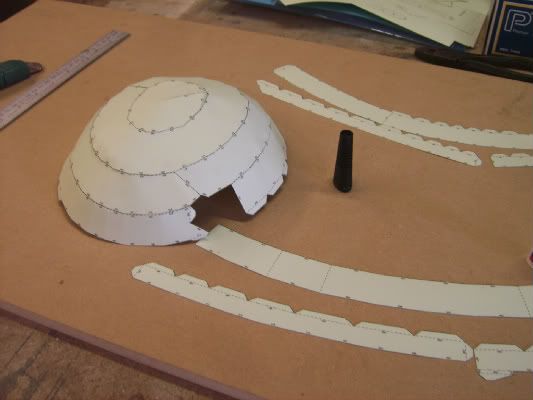 day 3

almost there in regards to the cutting and sticking part of the build
the helmet has got wonky though with one side stick outward at the ear bit (my right ear side) hopefully it'll work itself out as the last bits are added
time for some sleep though now
any comments and criticism welcome
Last edited: