Master Member
RPF PREMIUM MEMBER
I just picked up this gorgeous Fett Pride helmet (thanks again
Darth_Nickel
) and as I already have a few standard BF helmets, I thought of making a fully distressed 1313 helmet.
First thing to do is fill in the dent: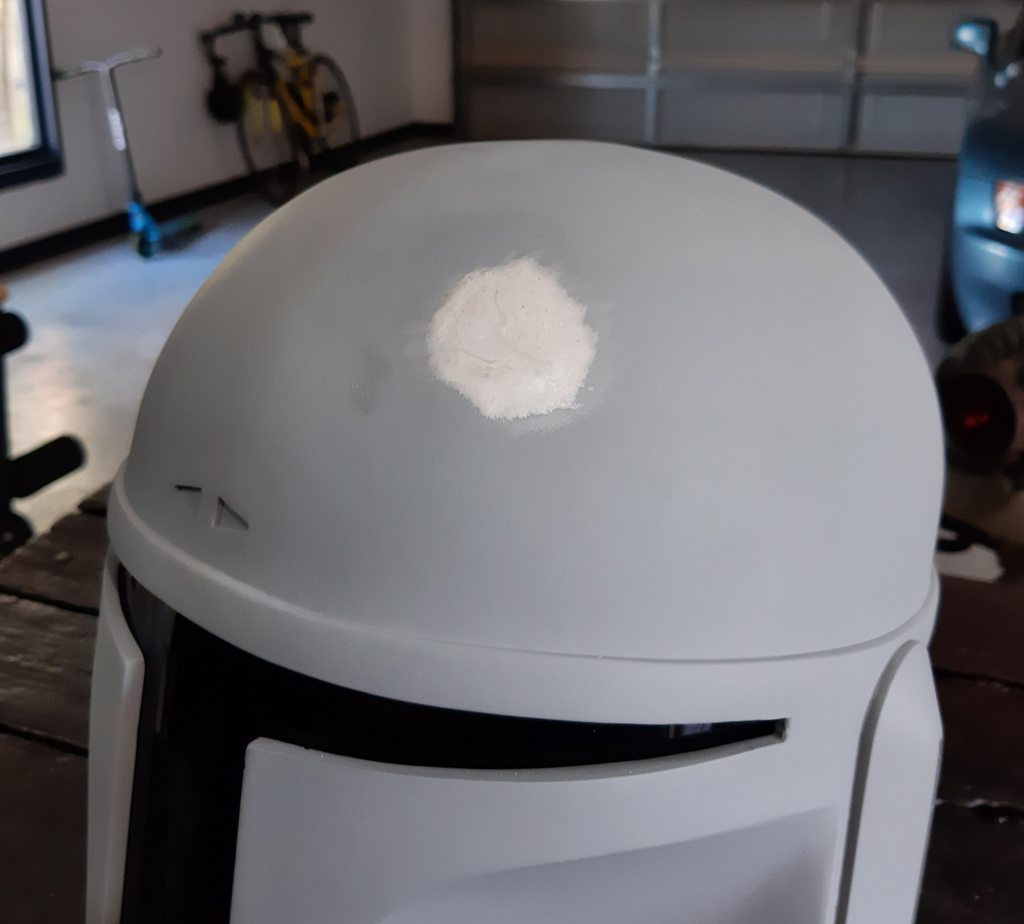 For the beskar look, I'm using the chrome nail polish powder method (see more on this method here:
Mando Armorer Helmet refinished using Nail Polish Powder!
)
I used a black gloss spray paint for the underlayer, then added the chrome powder, starting on the top dome:
The top edge made for a natural transition for painting, so I masked off the top with newspaper, spray painted and added the next layer of chrome powder: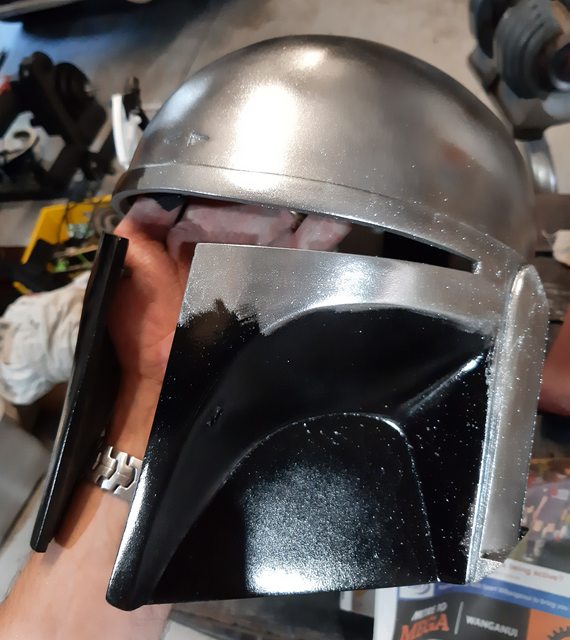 All finished and ready for painting:
Stay tuned...
Kind regards,
Magnoli