Hi all,
I have been a follower of this forum for years now. Recently, I decided to make a Christmas gift for my father -in-law. He loves the book series The Dresden Files and introduced me to it also. If you have not read the books, they are very good, I recommend them! Bob the Skull is a character that is a spirit of the air and is housed in a human skull. He gives out information to anyone who possesses him.
I decided to make him a Bob the Skull that he can ask questions. I went about this by taking a Raspberry pi 3B+ and putting google assistant on it. Instead of saying "Hey Google" or "OK Google" I made it to just say "Hey Bob" or "Bob" or anything with his name in the wake word. I went off of the tutorial by Sid on Hackster.io. His custom multiple wake word tutorial was great! Funny thing is I didn't know what I was doing, so I had to reformat and reinstall everything at least 3 times. The beauty about raspberry pi and anything open source is you can re-download and re-flash the image.
I then got an anatomically correct human skull, a speaker, microphone, yellow LEDs, wires, beard board, a button to turn it on and off safely, and some paint. The runes and symbols were ground in with a dremel. the symbols themselves are personal to him. I put his name in and used other Celtic symbols, since he is mostly Irish descent.
This was the result on the outside: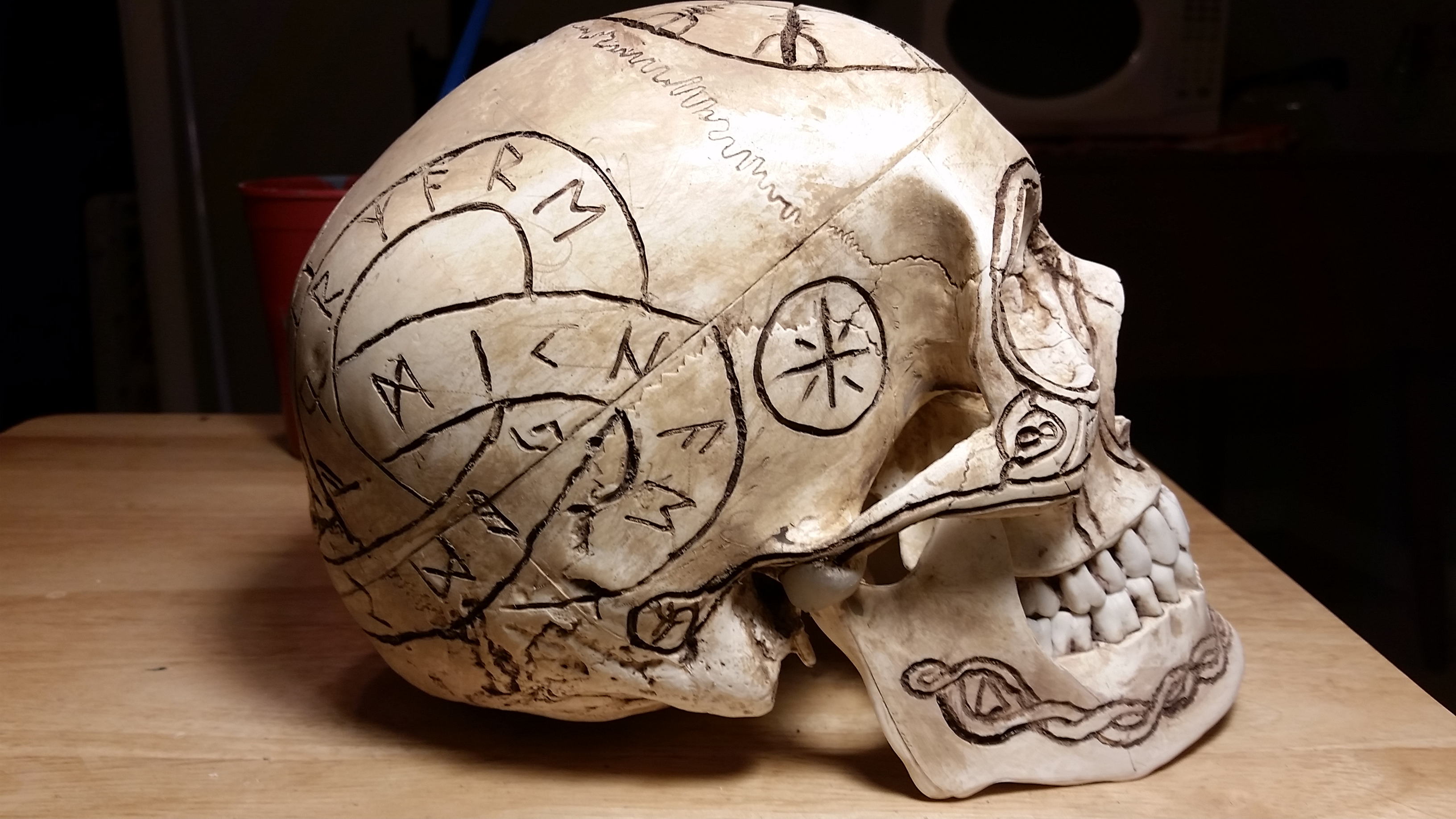 Here is the inside with all of the electronics put into place:
And I have the speaker facing down so the sound shoots in all directions.
So when you say his name, his eye sockets light up. when you ask a question or give a command, his eyes pulse and he answers you. Currently, his capabilities are limited, but as I learn more about the assistant for Raspberry Pi, I can add more for him. This was fun and I'm happy with how it turned out!