Sr Member
Gone but not forgotten.
I found this page in an old Anime magazine of mine and thought I'd share it with you. I remember these cons - they were my first andboy do I miss them. Interesting the cosplay going on here, especially The Greatest American Hero and his Garfield sidekick. This was 1984, back when building a costume conjured images of clippings from Starlog, damaging video-tapes with the pause button and free t-shirts, buttons and posters at the front door.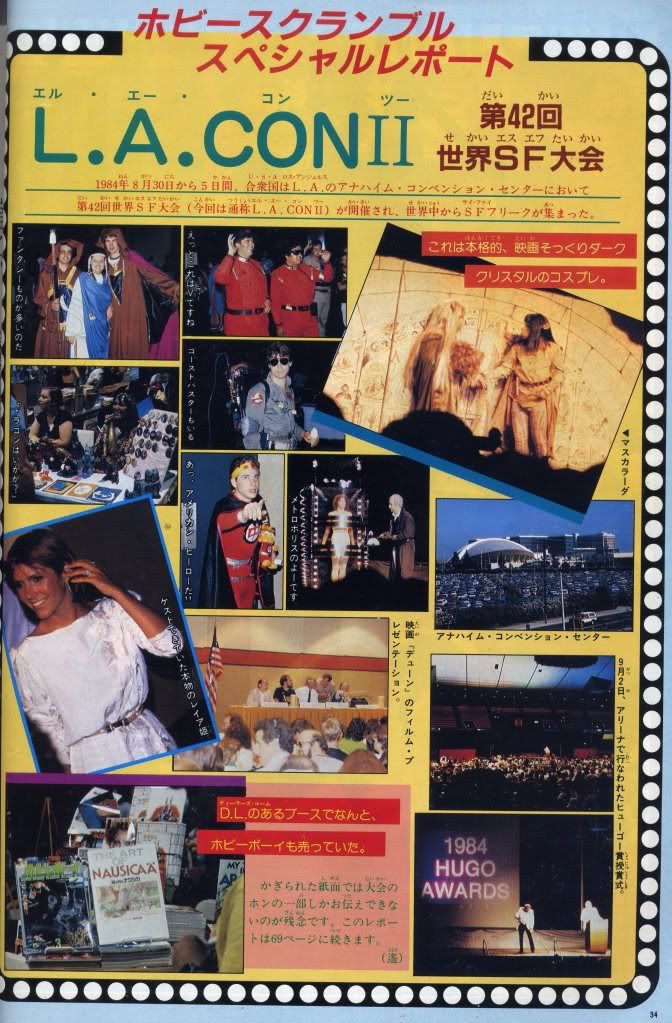 Carrie Fisher was soooo hot.
Last edited: