Morning all, after buying an old Zyto lathe in June 2014, had a play with a broom handle.... Now I wonder.....
Took a while to find the right parts and the correct thickness of acrylic tube and rod.
Also found one of the original GPO curly cable making machines from the 60's-70's which is still in use to make custom vintage curly cables, so got them custom made to as near the original specification as possible.
After getting the hang of it, got some clear acrylic rod and had another go, then just as a test put a led in the back to see if it light up.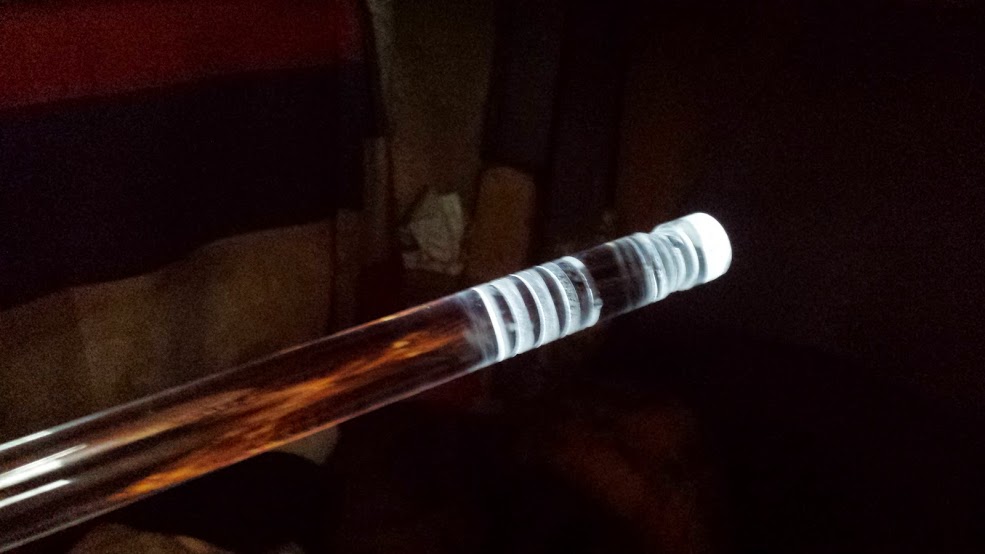 One vintage drill handle..
Found the correct size clear tube, and then made a wooden holder for the lathe.
Getting better at these.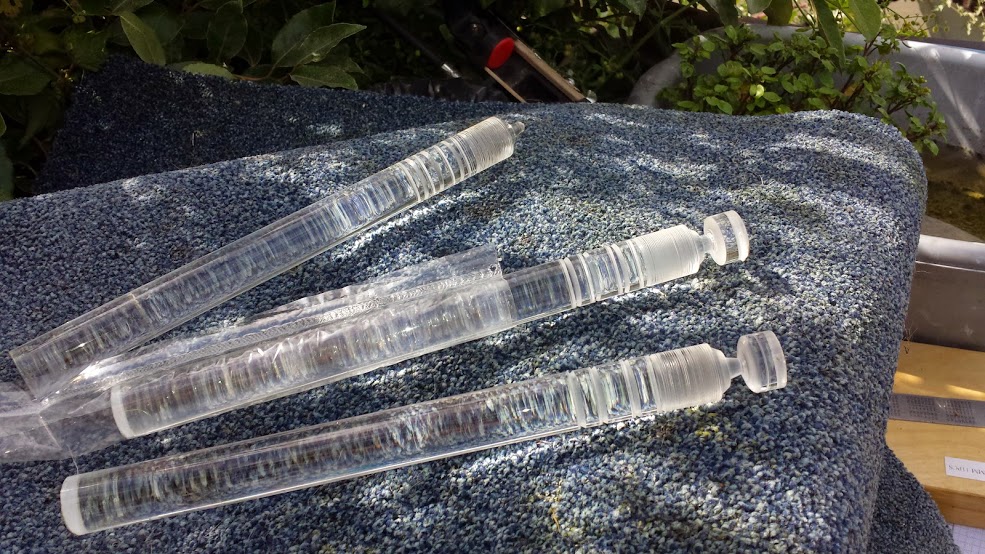 I won't bore you with details, so here are a few more photos of the build, the electronics are amplified so quite loud and quite a struggle to get them in the power pack box.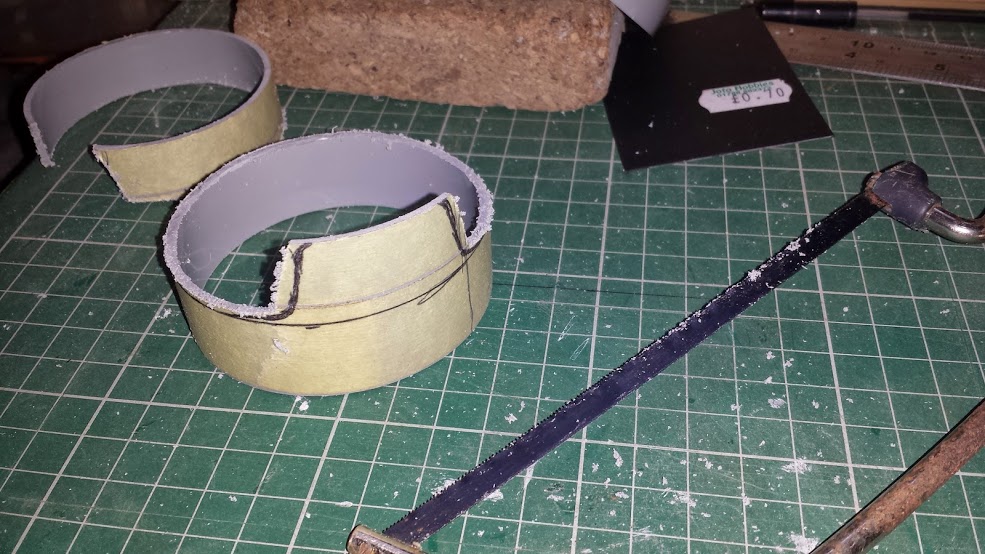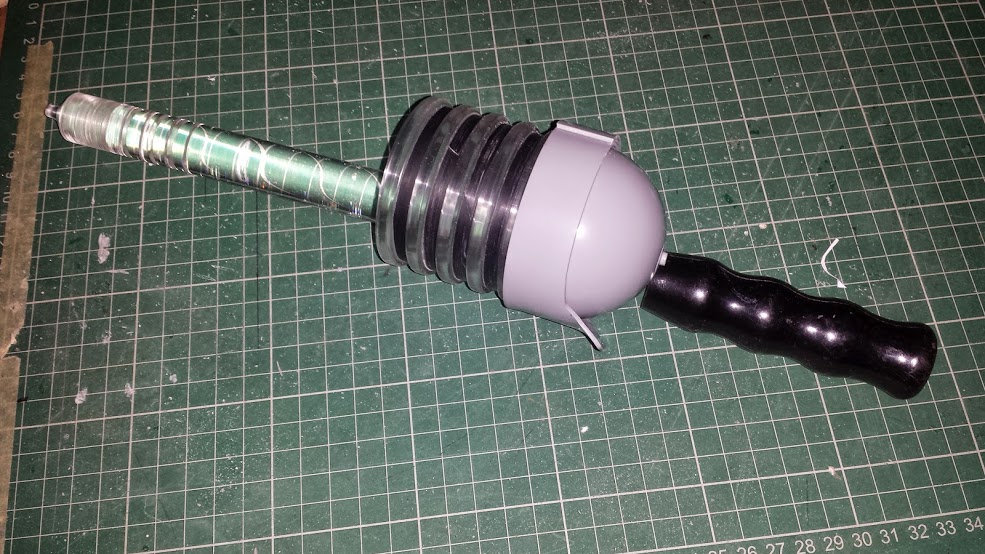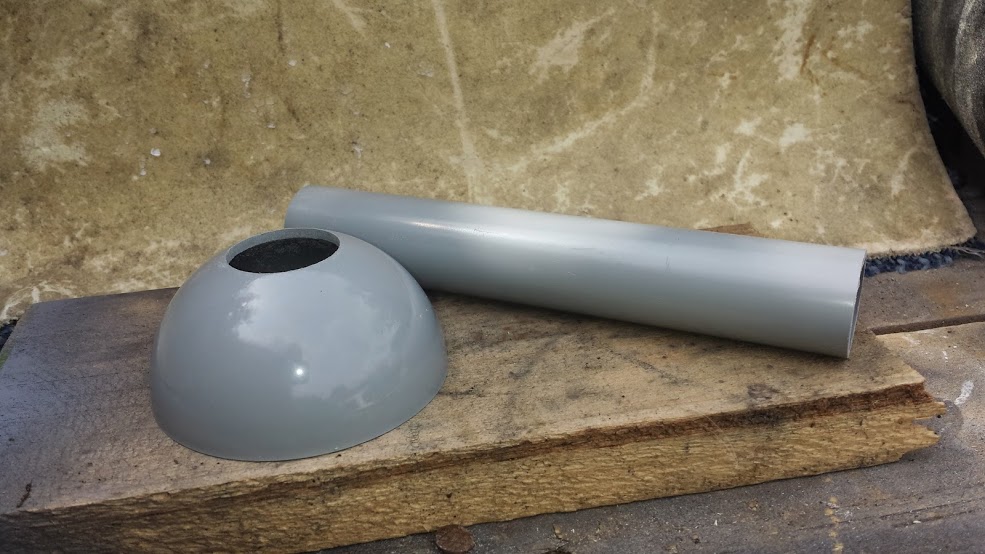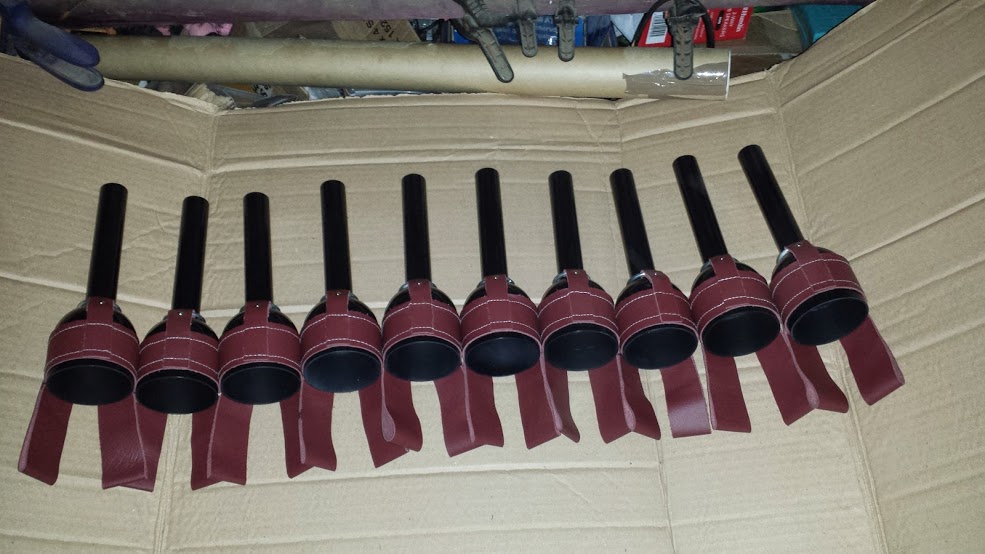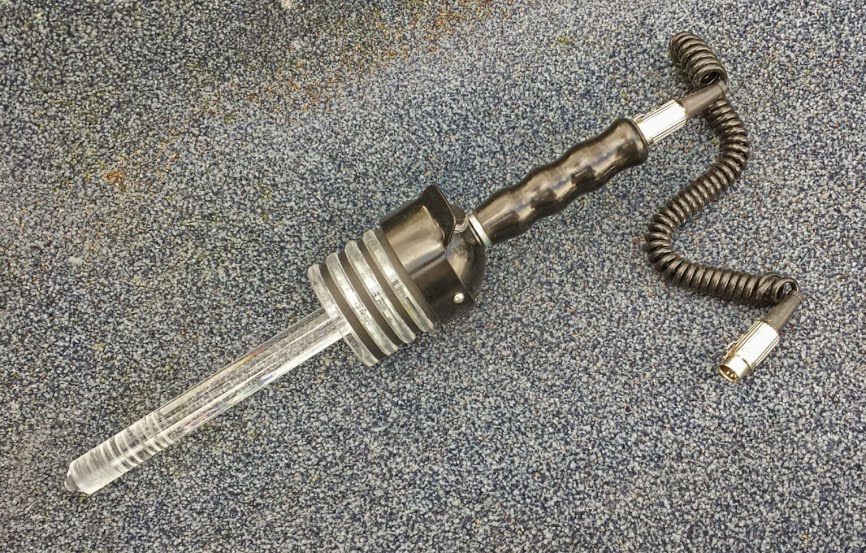 Made some little led delays, so when you press the button the tube lights up and then over about 10 seconds it fades out, so not just on and off, more like an afterglow after being fired.