Sr Member
RPF PREMIUM MEMBER
Hello there,
It's finally time to open my run of blade runner police badges and at the same time, my professional website where I'll be selling all my future items.
I have been working on that run since April with the input of the community both on the RPF and on Propsummit.
You can find both WIP threads here:
Blade runner other characters ID numbers
Propsummit.com a Blade Runner Prop Community Forum BladeRunnerProps.comView topic - Deckard and other characters ID Badges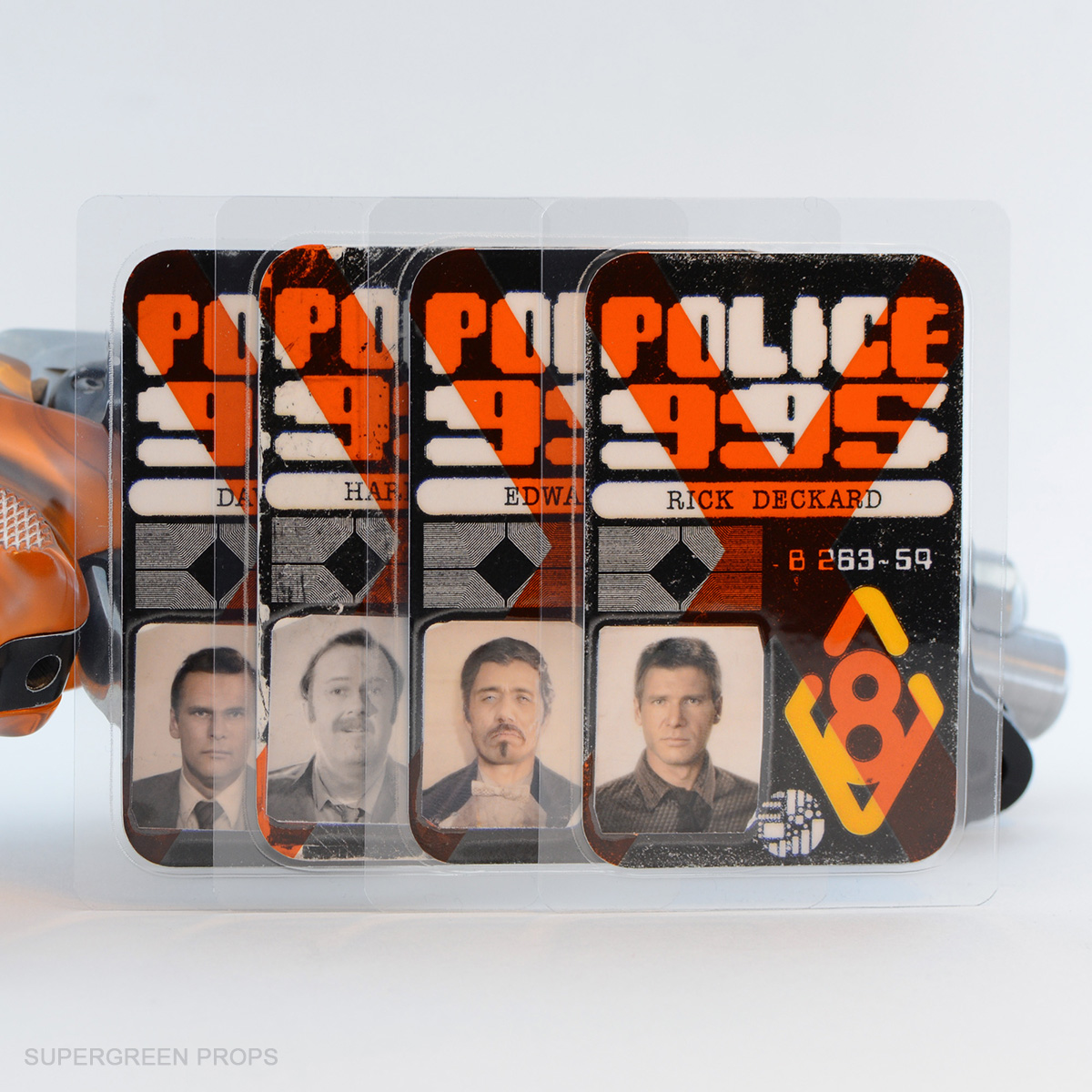 The idea was to create a very accurate badge for Deckard based on the Worldcon photos of the Jacobson badge and to come up with a cool in universe narrative to explain all choices and overall look of the other characters' badges.
I assumed police officers were given a new badge with a B ID number when joining the BR unit. At some later point, the department realized a few typos were made on the back text and they fixed it for newer issued badges (Holden, Gaff…). The badges were cardboard (or other non tree derived close material available at the time) and started to deteriorate quickly. Instead of issuing more robust badges, they laminated all badges in their current more or less damaged condition.
Regarding the details of the items, each character's badge has a different round barcode, Id number, carefully created (but voluntarily roughly cut) younger looking photo and a signature derived from the actor's autograph for an authentic look and a cool nod to the person that gave life to the character. The Orange X is cut from vintage Amberlith like the originals and each badge has a more or less used look depending on the character's seniority and tidiness.

In short:

- Printed on an ecologically friendly paper with an Epson ecotank printer.

- Orange X is cut from vintage Amberlith like the original badges. Each X is cut with the help of a very accurate laser cut stainless steel template.

- Laminated with 99x67mm round corner plastic sleeves like they did for the movie, not cut from a large plastic sheet. You can actually see on the original badge that the badge is not centered inside the plastic sleeve and that it wasn't cut after being laminated.

- Signatures are based on the actor's autographs for an authentic look.

- Completely handmade in France with great care and passion


- Badges can be bought either with a clip attached or without clip and hole for a wallet version.



Here are studio photos of the 4 characters badges: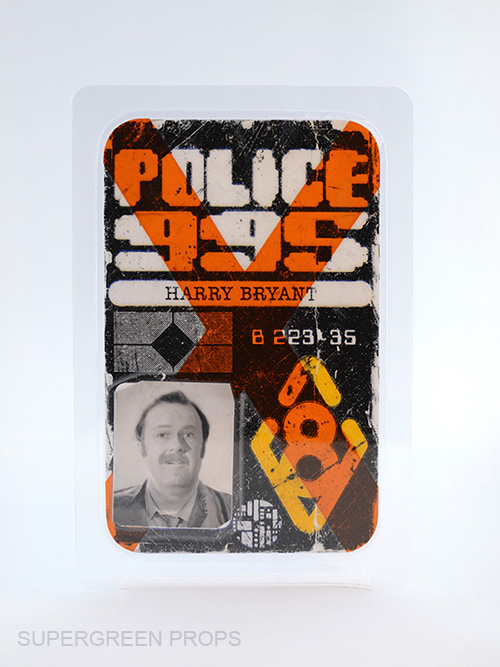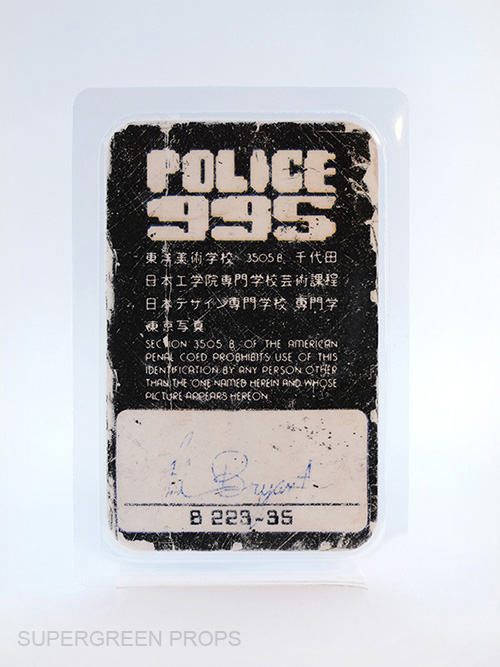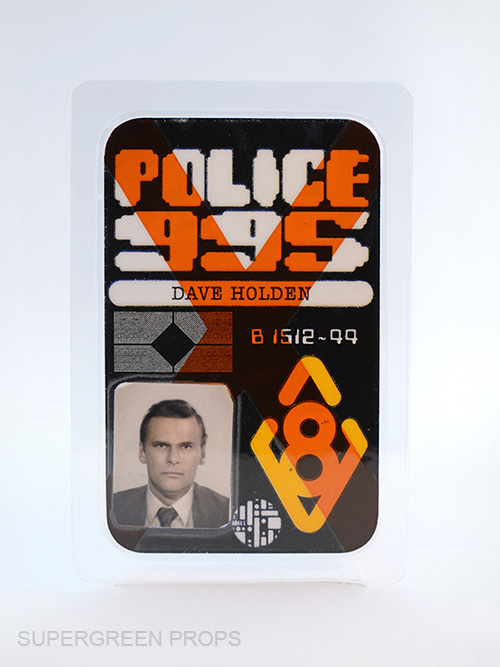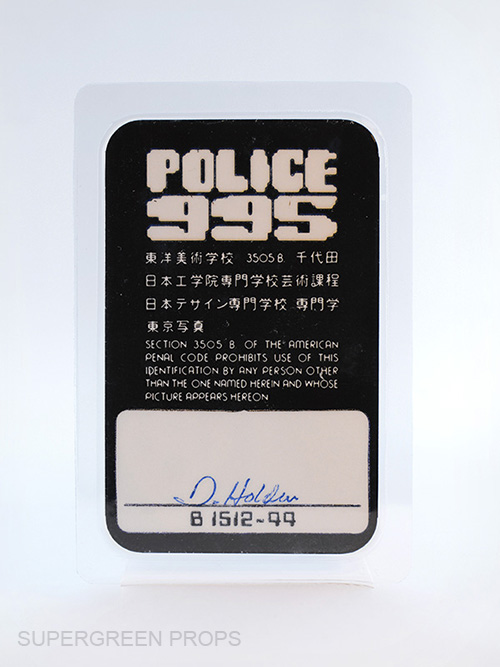 Each badge comes with or without a clip: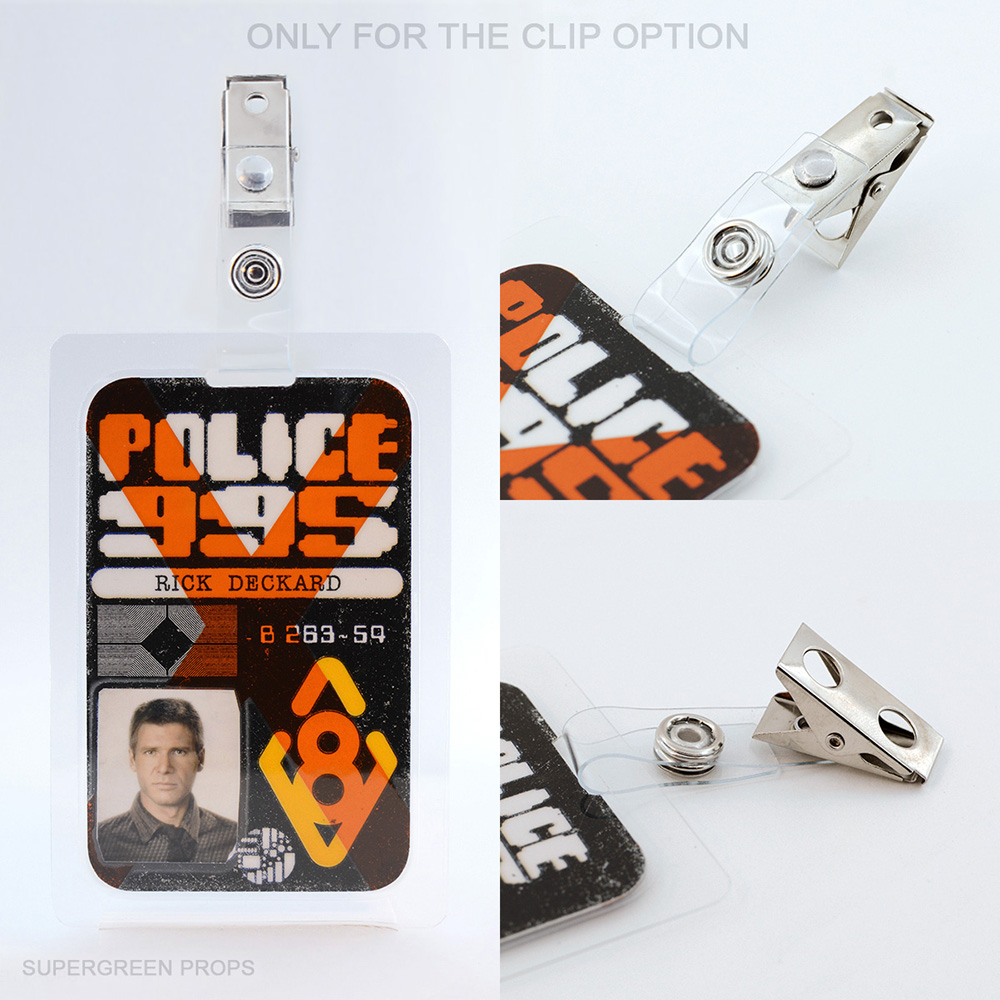 Don't pay attention to the lines of the bar code in these photos. They are just reduced photos and there are not enough pixels here to show the information properly. I spent a long time trying lots of different things to get those bar codes perfect and I'm very happy of the result and accuracy of the print. Here are 100% size photos directly from the camera to see the badges details in close up: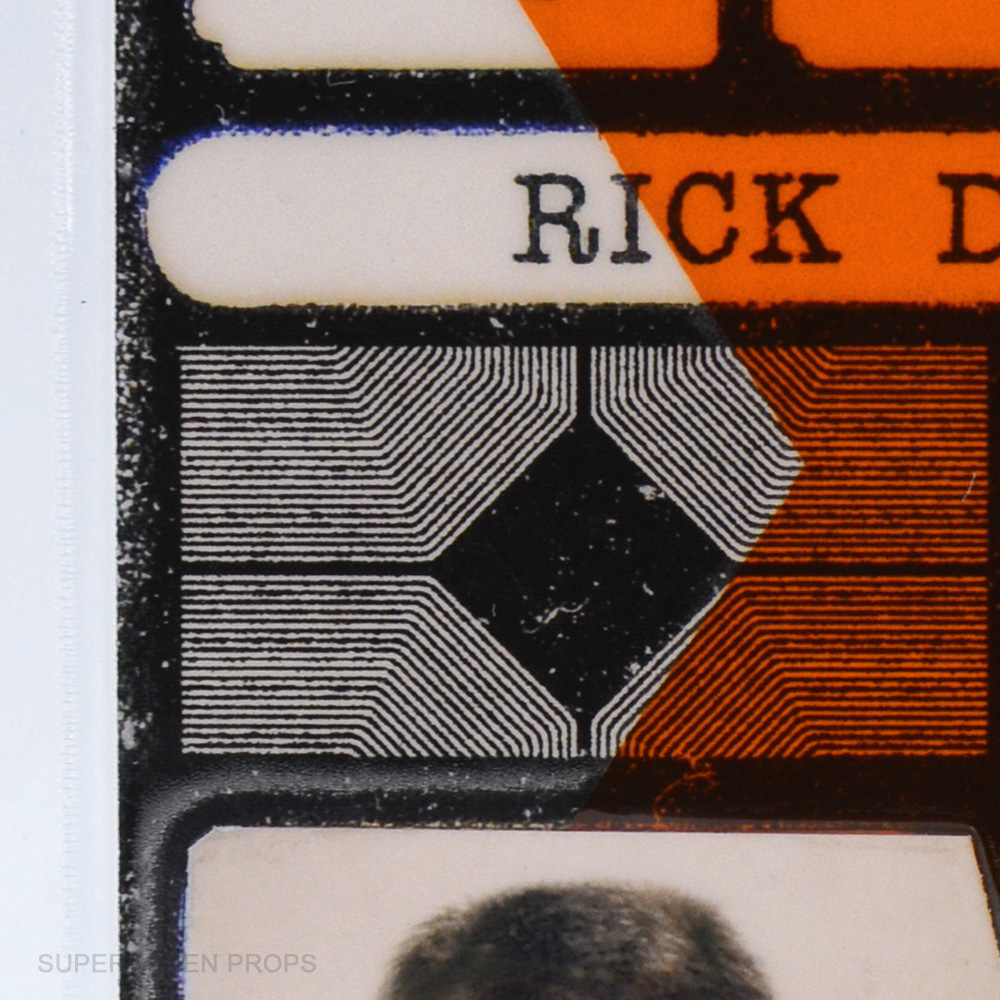 Each badge is 33€ or 35€ with a hole and a clip attached.

Custom badges with your own text, photo and signature are available for 43€ and 45€ with a hole and a clip attached.

AND, there is a 10% discount when you buy 4 or more badges!
The badges can only be bought directly on my new website. The website is completely bilingual French/English. Payments are secured and are completely processed with paypal checkout. You can either pay directly with your paypal account, or by credit card or even with local solutions like iDeal, Sofort, Bancontact, Giropay, MyBank, P24, EPS...
Quick answer to a likely question, no, sorry, I can't sell the badges just with a paypal transfer directly between you and me, this is now my actual job and I have to edit an invoice for anything I sell, and this is done through the website. The website is pretty easy to use though and I hope that I even managed to provide a fun experience with its look and content
Shipping is handled by the French post service, as those badges are quite small and light, they are sent in thin cardboard boxes or reinforced cardboard envelopes and the shipping cost is quite cheap worldwide. It is automatically calculated at checkout depending on your location (after you create your account) and starts at 6€ for up to 5 badges internationally (3€ in France). From my experience, this shipping method can be a tiny bit longer than larger boxes, but it's completely safe and it's fully tracked!
I hope you guys enjoy my items; I have been working for a very long time on them and on my website. We are working on creating our new business with my wife for a little more than 2 years now and this is finally the start of the real journey
I tried to make everything perfect and working smoothly on the website, I really hope there won't be any unforeseen issues. Please don't hesitate to contact me if you have any trouble, this is all new but I'll work with you to fix any problem you may have
If by any chances the badges are very successful and the stock runs out, no worries, I will work hard to create a few more as fast as I can
Quickest way to get in touch with me is by mail: contact@supergreenprops.com
The website:
https://supergreenprops.com/en/
Thank you all, I hope you enjoy my work and I'm looking forward to start shipping those as soon as tomorrow, in time for Christmas
Last edited: