Sr Member
RPF PREMIUM MEMBER
Blade Runner - PKD Mk VII - Blaster prop pistol gun - The ONE you have NOT seen

LIMITED PROJECT RUN -
CLOSED
KITS ARE AVAILABLE NOW !!! 8/16/2020 ))))))))))))))))))))))))))))))))))))))))))))))))))))))))))))))))))))))))))) Blade Runner PKD Mk-VII Concept pistol blaster gun weapon prop Offered for a VERY limited run: $ 175.00 plus 25.00 Shipping US. Paypal: Harada357@aol.com PM me. Include full...
www.therpf.com
NEW BUILD PICS - AMBER Grips: ( UNDER CONSTRUCTION)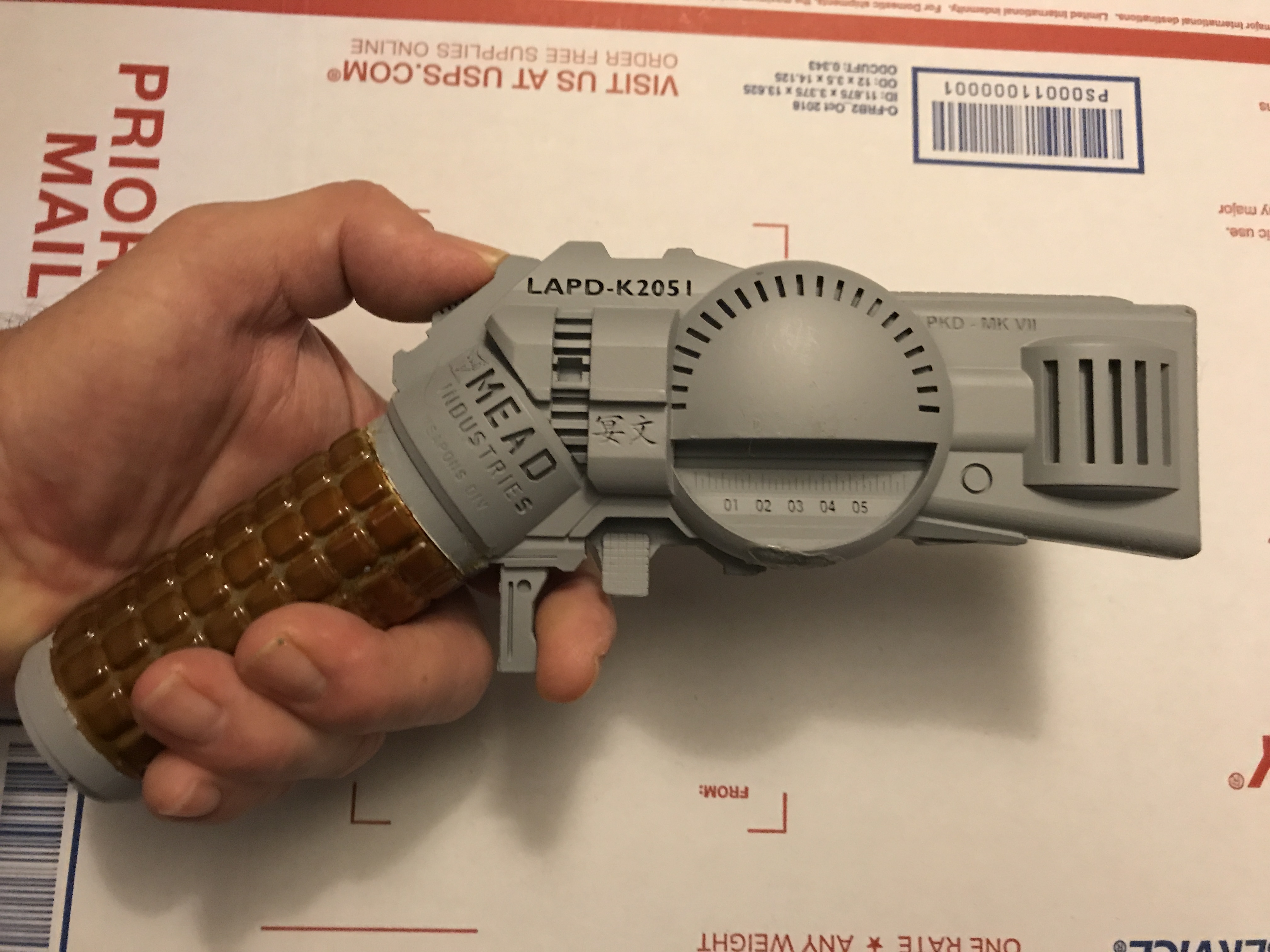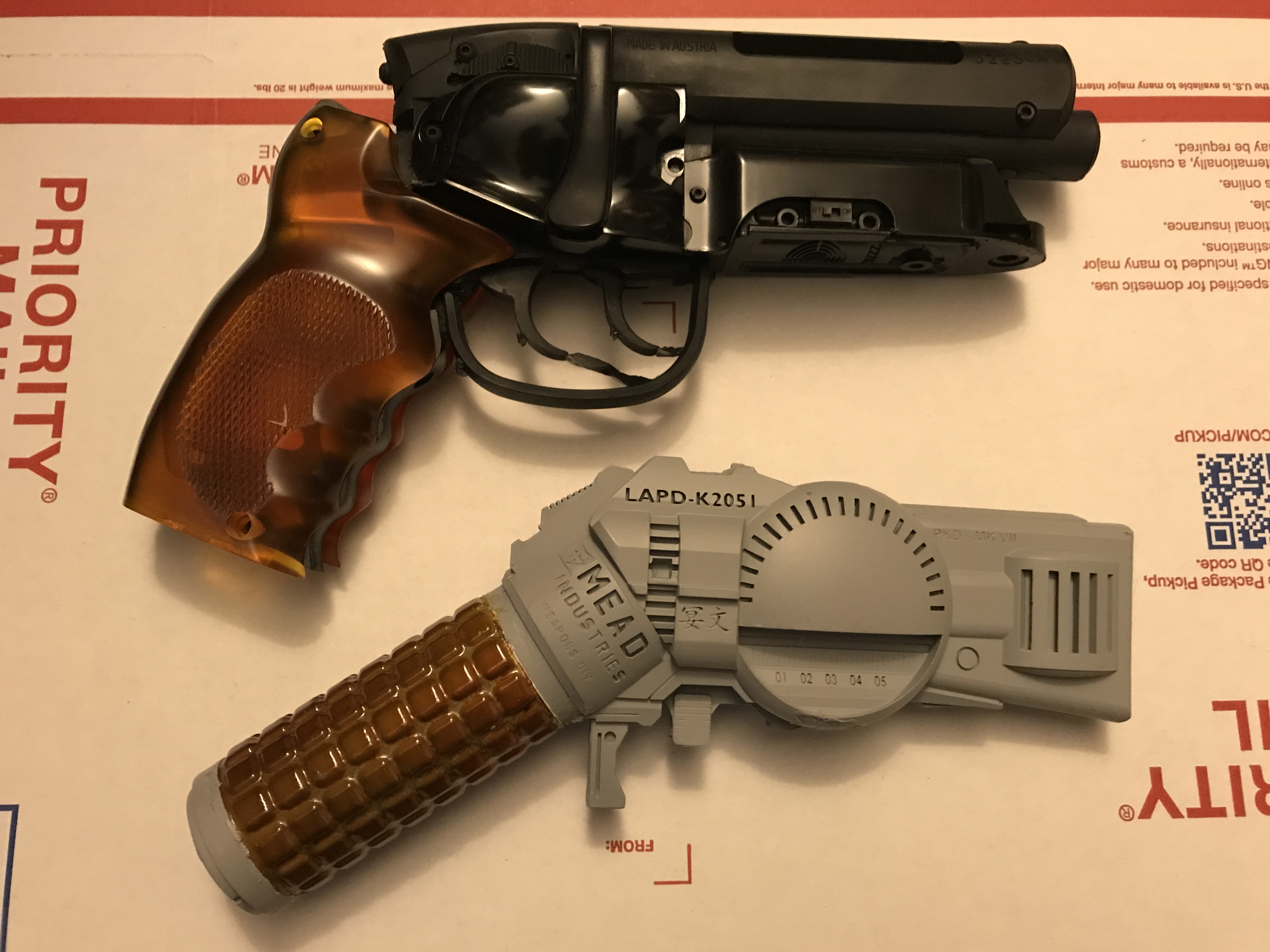 The design:

Do Androids Dream of Electric Sheep? is a science fiction novel by American writer Philip K. Dick, first published in 1968. That novel was adapted for the screen as the film Blade Runner. Philip K. Dick described Deckard's blaster in the novel as a laser tube.

Syd MEAD's first concept art of Deckard's Gun was an energy weapon: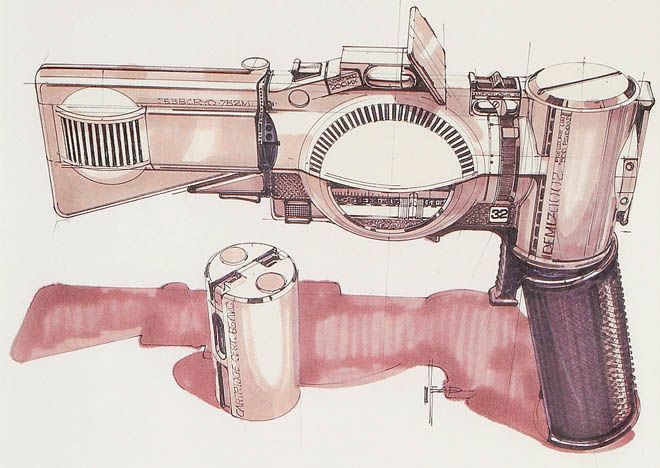 Shawn Morgan made this CONCEPT design a reality. He did several versions of the years to become the Masterpiece it is today.

The CONCEPT: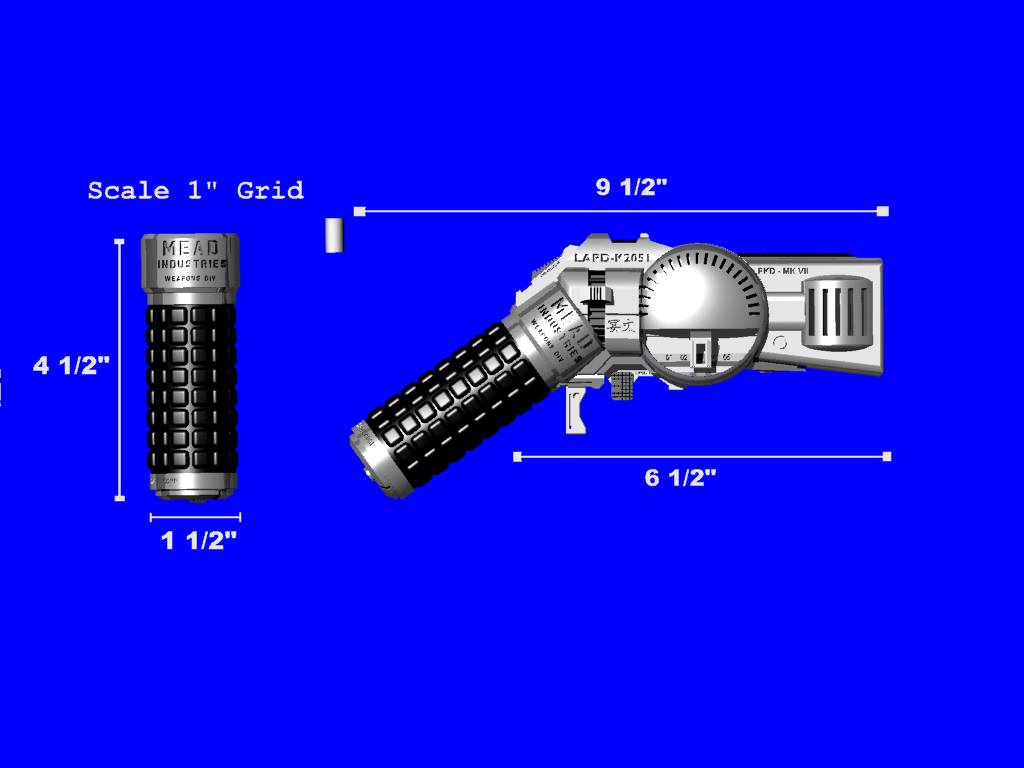 Design:

Gordon Carew 2019



This is my design based on the cannon MEAD concept - with the feel and look of Deckard's gun from the film.

I wanted to stay with the design parameters set by both the book and the film.

I wanted something unique for any Blade Runner Collector - and would be prized in a collection of rare Blade Runner fan items.

I wanted something that would look functional - a pistol that looked like it fit in a holster - and carried by a Blade Runner.

Rick Ross designs are legendary. I own several of his interpretations of the blaster and prize every one of them.

Shawn Morgan built the Syd Mead design into a full on masterpiece replica prop.
Last edited: