Well-Known Member
RPF PREMIUM MEMBER
Been trying to score Deckard's blaster for a while but it's a pretty big project to commit to. In the meantime, I grabbed the Takagi version which would be a good start on which to model the holster. Here's how I did it:
First, I grabbed all the reference material I could find and properly scaled a picture of the blaster in Inkscape. After a couple versions, I came up with the design that I thought best reflected the original in terms of size and shape. The Safariland holsters on which the blaster holster was based used spring clamps to secure the gun. I wanted a holster that wouldn't put any pressure on the blaster so I opted for a design that uses a strap and snap to keep the blaster in place. I'm debating whether to include the additional belt slot but left if off the final holster for now.
Here I've got all the materials cut out and stitching marks drawn on. I'm using vegetable tanned leather for the shell and a nice light green suede for the interior which is accurate to the original.
Leather is dyed up and waiting for an oil coat to be applied.
Shoe-makers contact cement to attach the lining to the shell.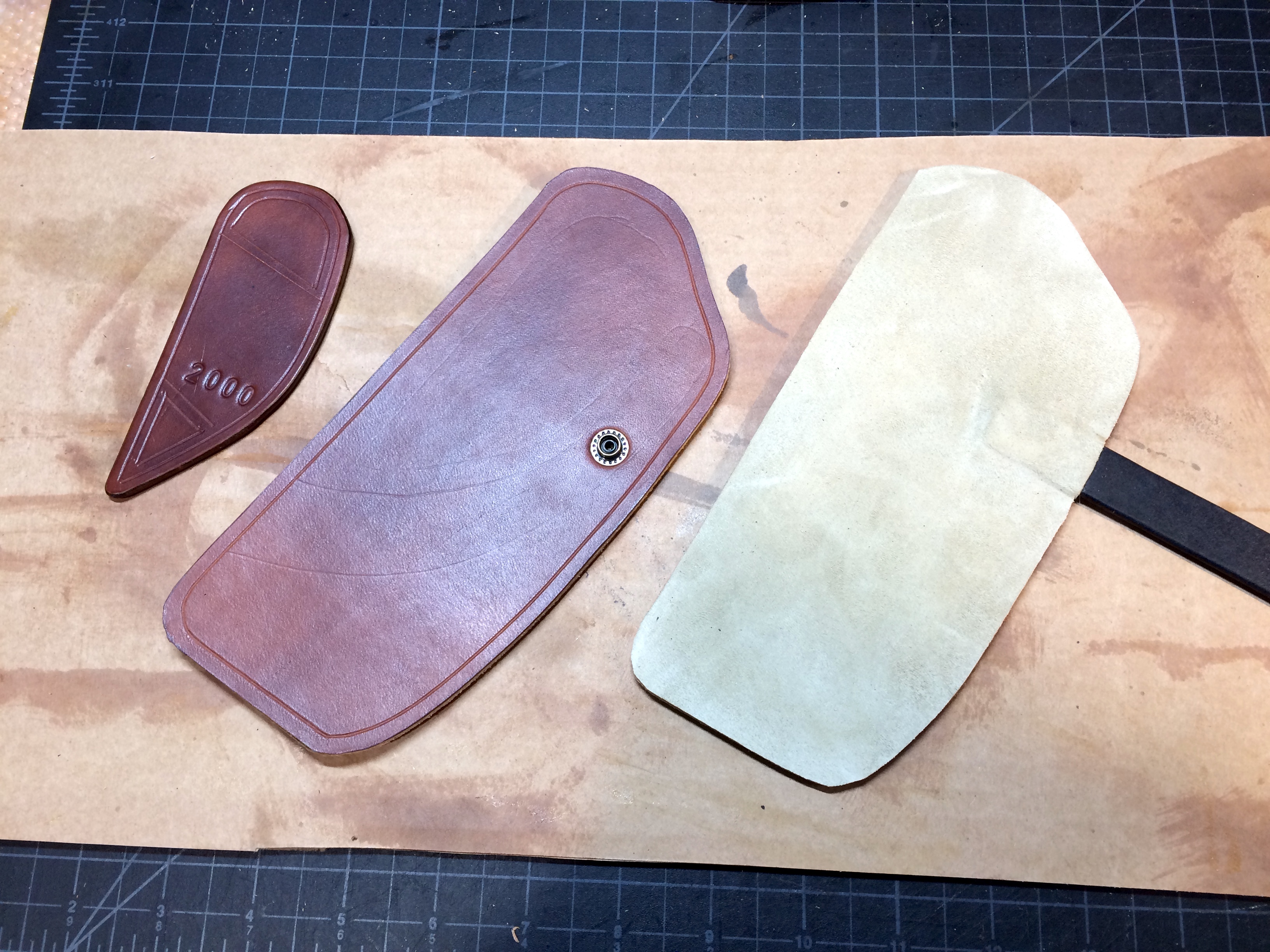 All the parts ready for stitching. Leather has been oiled and finished with a wax-based top coat. The retention strap is glued between the layers and the brass snap was also attached before affixing the lining so the metal won't rub on the gun.