This is kind of an indulgent experiment, but I'm making a (not really a diorama, more like a) bas relief of the Trash Mesa, in (about) 1:87 / HO scale. The intention is to cast this in cold cast iron, and let oxidation have its way with it...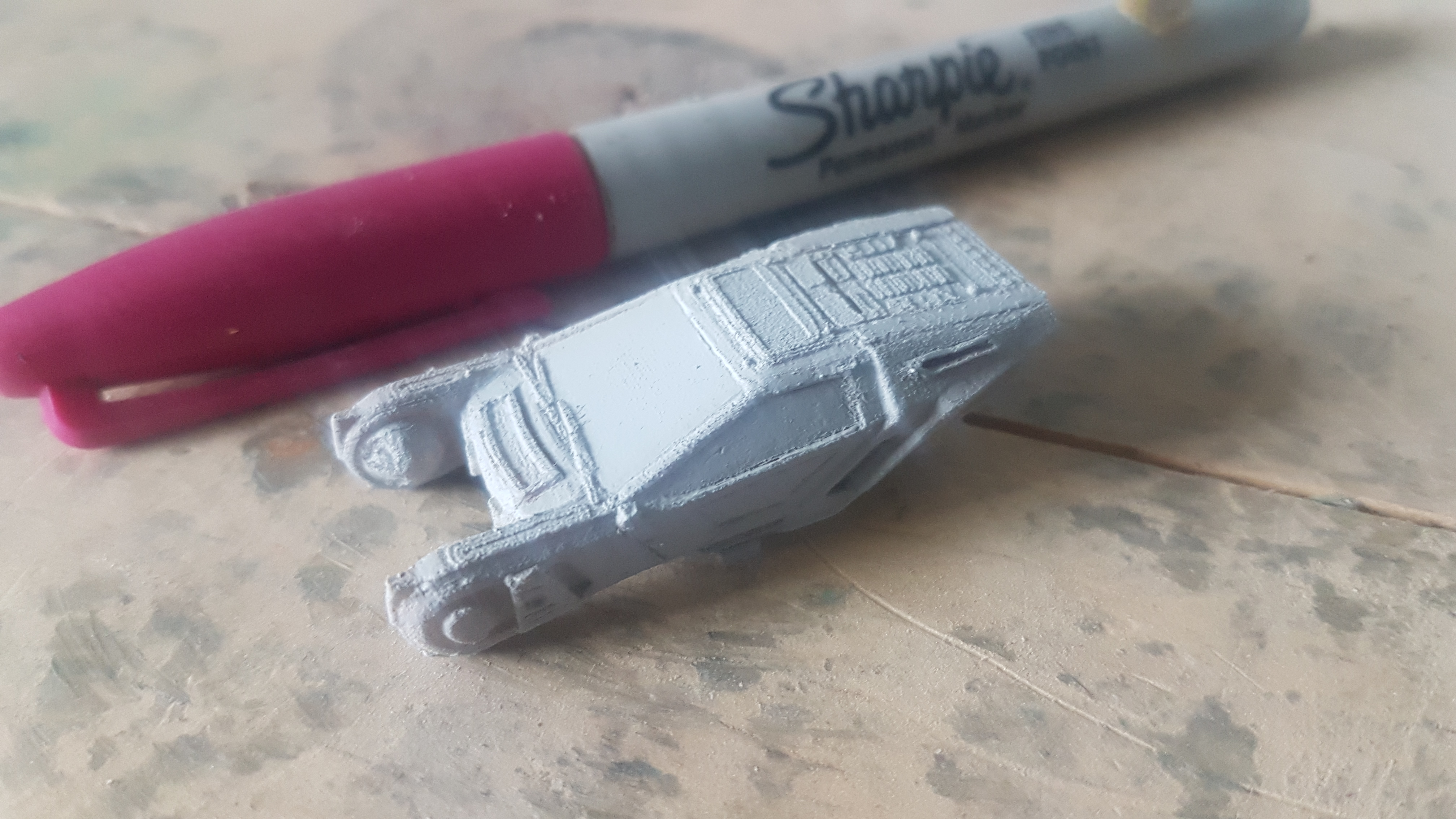 The printed peugeot needed a little bit of cleanup (when they said "slightly grainy feel" they weren't kidding).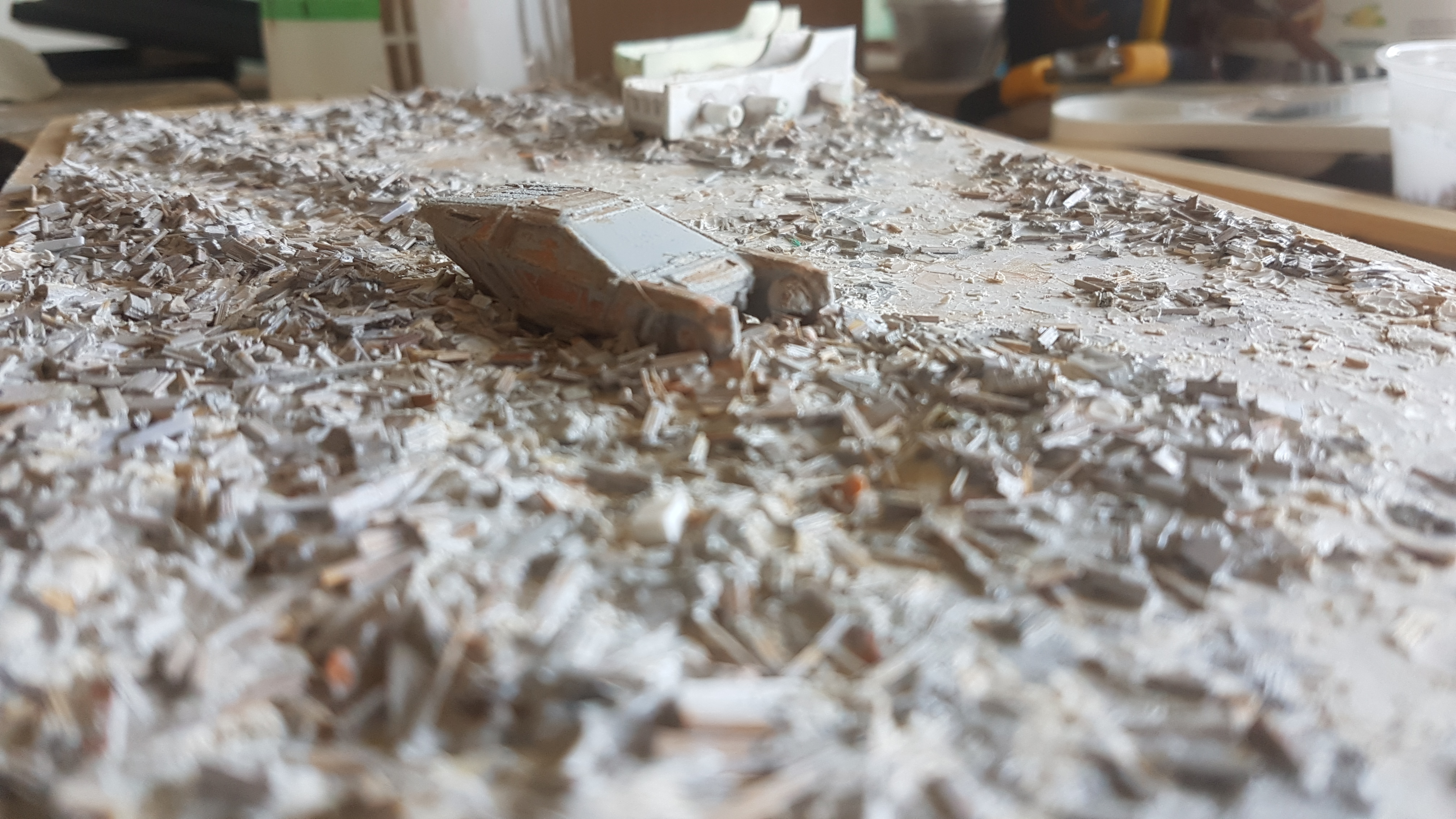 In context (with a couple of ship elements there).
The rubble placement is pretty screen accurate, as far as I can tell.
I'll be the first to admit it doesn't look like much right now, but the intention is that, cast in metal/resin, it will have its own character.