Hey everybody, I'm so proud of my wife - she lost over fifty pounds and wants to join me in visiting kids in the hospital. My Star Lord build had to be put on hold during my unemployment phase, but things are looking up again, a bit.
With that said I have questions for which I hope to get some good answers from you fine folks.
The D-ring COBRA buckles
They come in 25mm 1 inch, 38mm 1.5 inch and 45mm 1.75 inch versions.
Q --->
Which one is featured on film? I have a link for them already, I just need to know the size.
NOTE: I was informed that in the movie, they mounted it with the branding facing Scarlett Johansson to 'french' it.
Her side arms
Q --->
Are they Glock 26's and can anyone point me to a site which sells a weighted replica? If not that, perhaps a rubber casting?
NOTE: I am aware of Con Rules governing orange tips, thanks
Her boots
I know that there are probably a lot of different answers to this, as it's been a difficult search, up to now, but...
Q --->
Does anyone have a link to a comparable boot, onto which we can mount the buckle and straps?
Q --->
Has anyone made a spat and if so, what kind of shoe can go under it?
The Catsuit fabric
I zoomed-in on a high resolution photo so you can see what this is
Q --->
Is this some kind of stretch denim cut on the bias? and...
Q --->
(...for seamstresses), The seams we see running up the leg and torso - is that a button-hole stitch holding down the fold behind the seam? I know the mechanics of making this fold, I just want to confirm.
The belt and other hard points (pouch, holsters etc...)
We've seen a catsuit on Amazon which sells the catsuit and gear, but reviews say the hardware isn't quality, so...
Q --->
Where shall we look to source for these items?
NOTE: I think I found the holsters; can anyone confirm for me if this is the right thing? (image below)
The Wig...
My wife is actually a blonde and refers to herself as a 'bottled redhead' because she thinks she's correcting god's mistake ..
.and that people deserve a warning flag, (her words).
BUT...her hair doesn't hold a curl to save her life and all efforts to do so have failed miserably with out the use of egg whites and elmer's glue, hence...
Q --->
What is the better of the wig-manufacturers to go to for this?
Shoulder insignias...
I've been able to locate embroidered SHIELD Logo Costume Shoulder Patches (left and right...the eagle faces front on each arm)
Q --->
Would there be anyone here in RPF who can do a set of rubber castings?
NOTE: I know it's just a small detail, but I'd like to surprise her by getting them for her if they're out there..if not, I can go with these:
The Gloves
My contact at RevZilla informs me that the
Alpinestars Gloves
which look close are no longer in production and those I've seen come only in the wrong color of Cream.
Q --->
Which manufacturer would you recommend?
NOTE: I prefer to avoid anything designed for motorcycles as they tend to put armor inside the gloves and we intend to cut the fingers off, anyway. Hopefully we can find a light weight gauntlet.
The Gauntlettes...
I've seen a lot of different interpretations of these in cosplay imagery online, but I'd prefer to nail it with what's shown below
Q --->
(Again) does anyone do a rubber casting of these?
The buckle...
I've looked online and results for 'Black Widow Belt Buckle' are tons of catsuit costumes. I prefer to keep it in the RPF family, anyway, so if someone produces one of these out of metal...
Q --->
Suggestions for who, here, does this?
Thanks in advance for your help on this, it'll make a lot of kids happy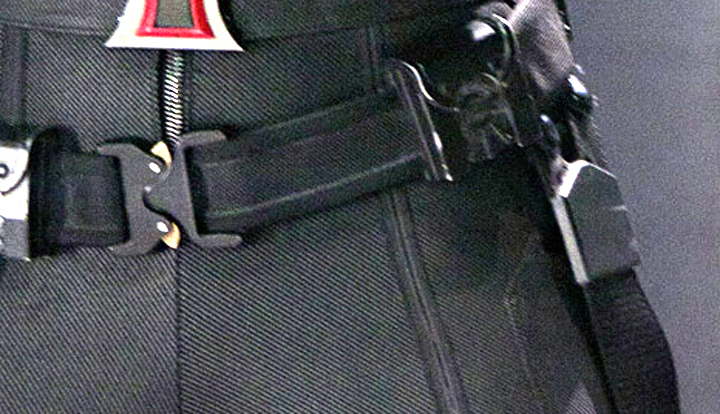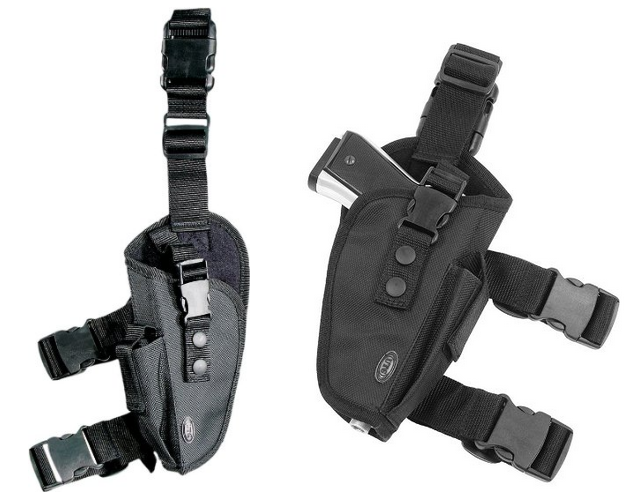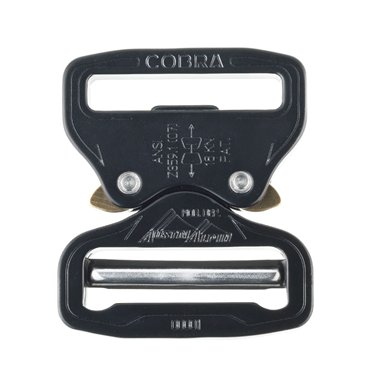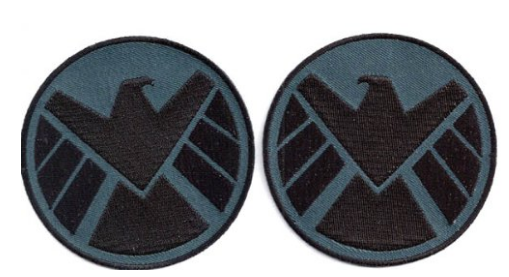 Last edited by a moderator: