Had the Black Series Obi Wan Vader Reveal delivered today...
I remember the version that I picked up in late 2017, (and promptly returned). As the community has come to know, this new one is far better.
Here's some comps to my EFX Vader.
Enjoy...
EFX on your left
Need to polish the EFX! Not sure if it was more dull to begin with, or just tamped down due to years of dust
Lenses on the Black Series are true red; EFX are orange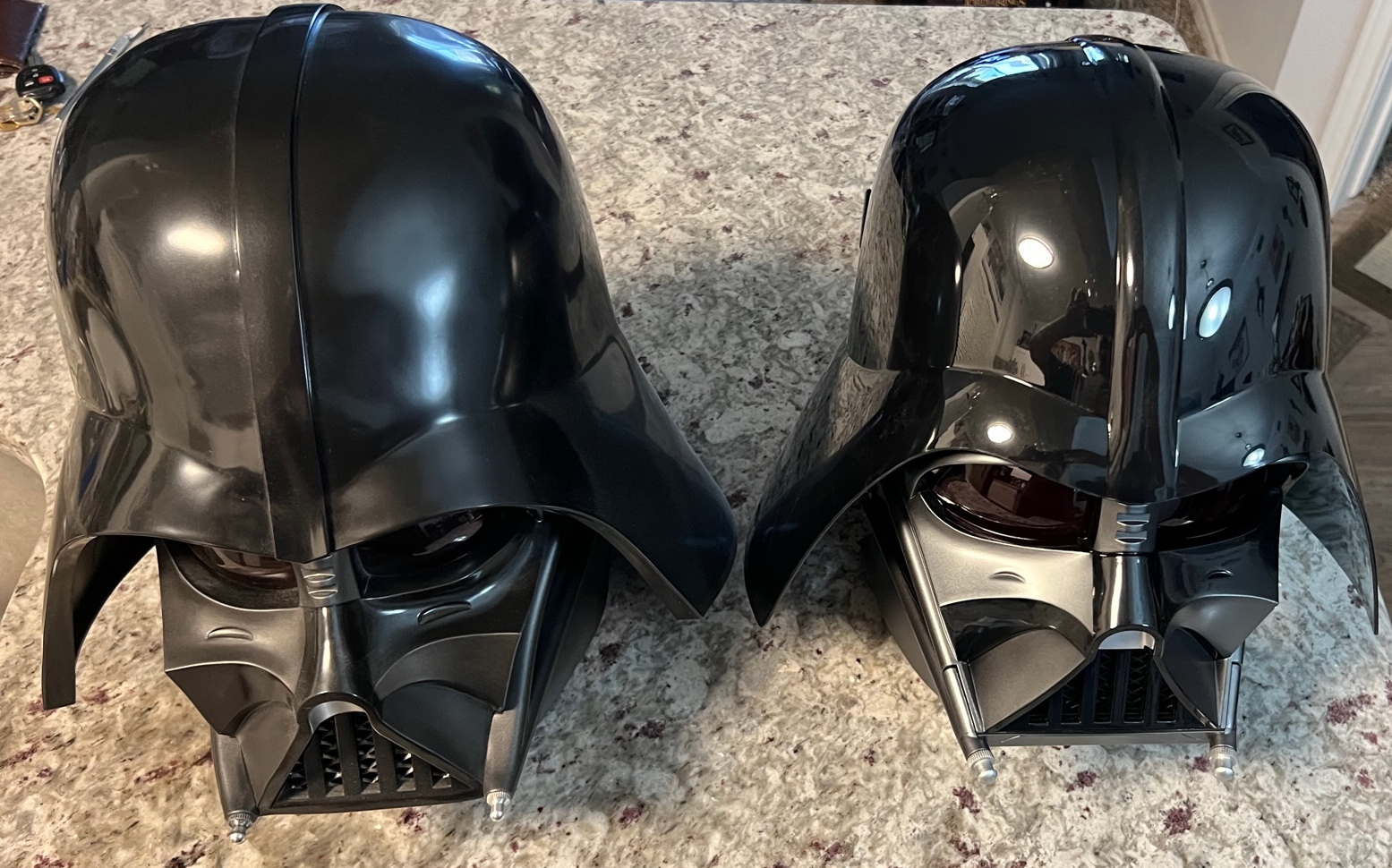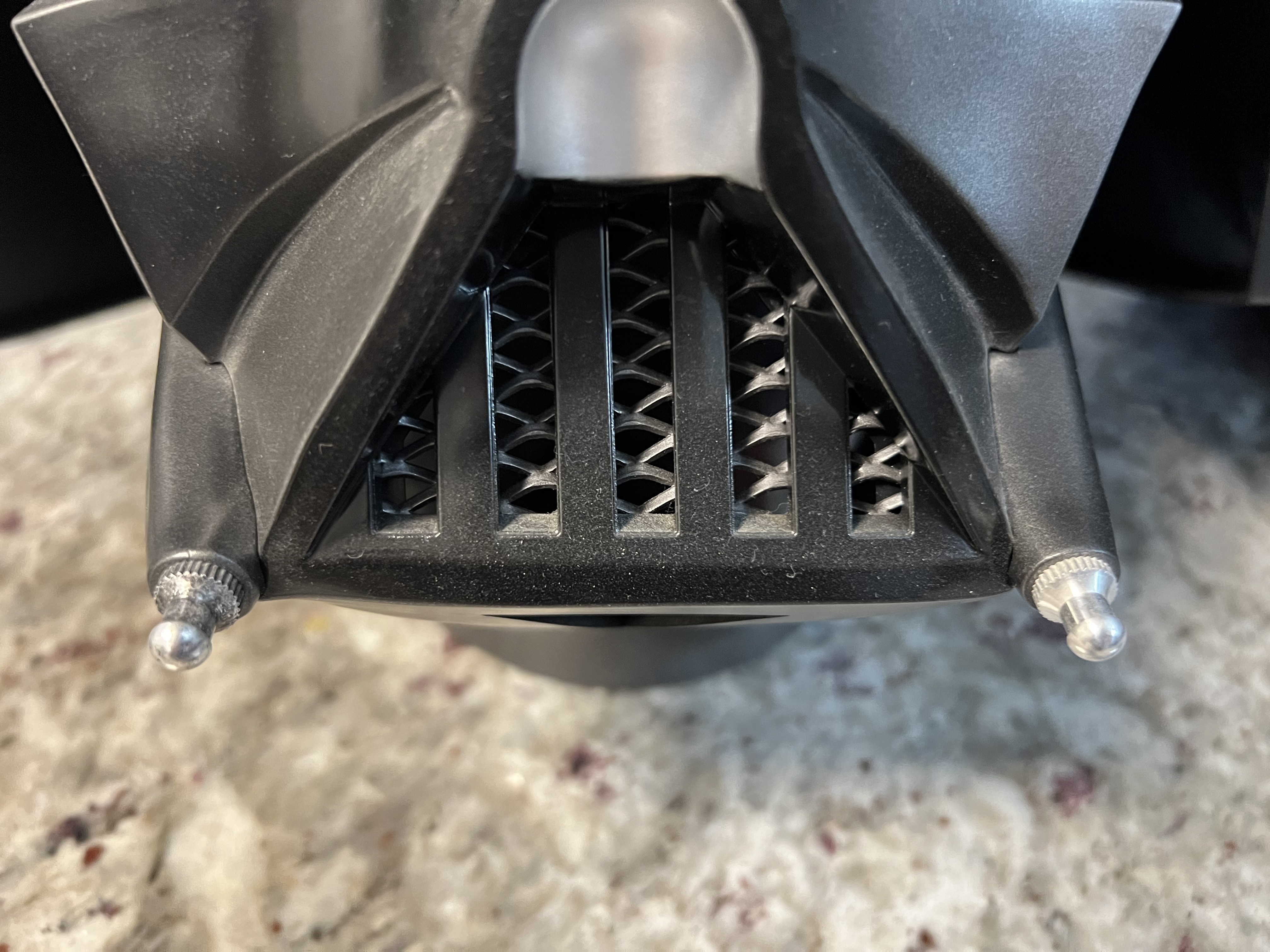 Noses are a tad different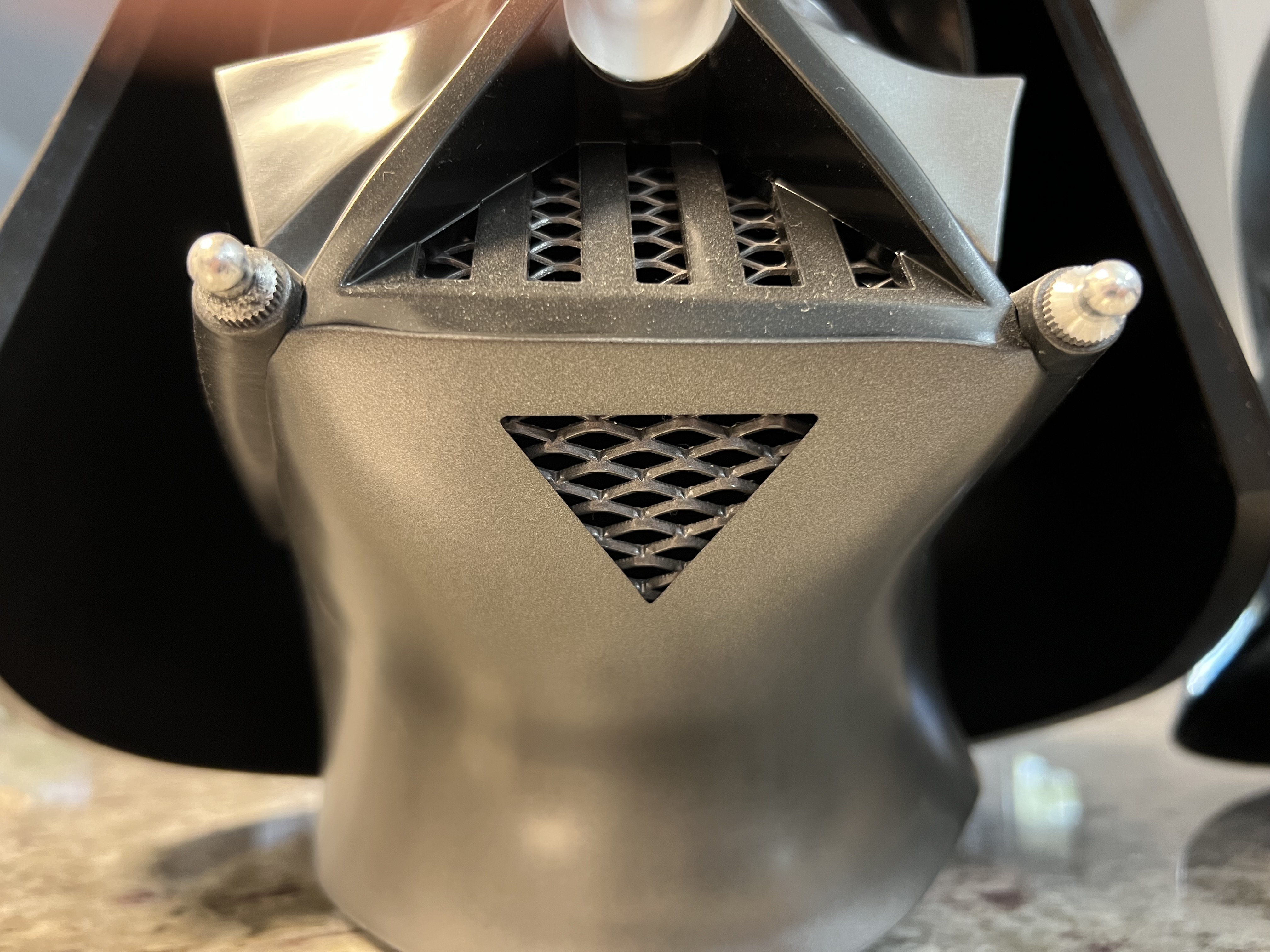 EFX chin is slightly wonky
BS chin is machine-straight, with mold seams; neck has a seam as well.
Last edited: