What's Up!
I've been thinking about doing a Nova cosplay for a long time now, and am now finally getting around to it. I've been collecting the comics and he has been my favorite super heros for years now. I've really enjoyed the modern series but I also love the classics, and was excited to see the Nova core in the MCU.
Having all of the differing styles of Novas made it hard to pick which one I wanted to cosplay, and what I've decided was to have it mainly based on Sam Alexander's suit. I'm planning on pulling details from the other Novas to make a unique creation, while keeping the general theme of Sam's Nova. I'll have the Helmet and color scheme the same as Sam's, but as far as the look and materials of the suit I'll make some changes. The plan so for is to have a black under suit and all of the gold on his costume will be armor instead of fabric. I'm not going for 100% accuracy, I just want to make something that I think looks good, and to be a little creative with it.
Some Reference:
This is one my favorite artists renderings of Nova. It's by Adi Gronov and its been the main inspiration for this Cosplay. I'm going to try to keep the colours and some of the general shapes from this piece.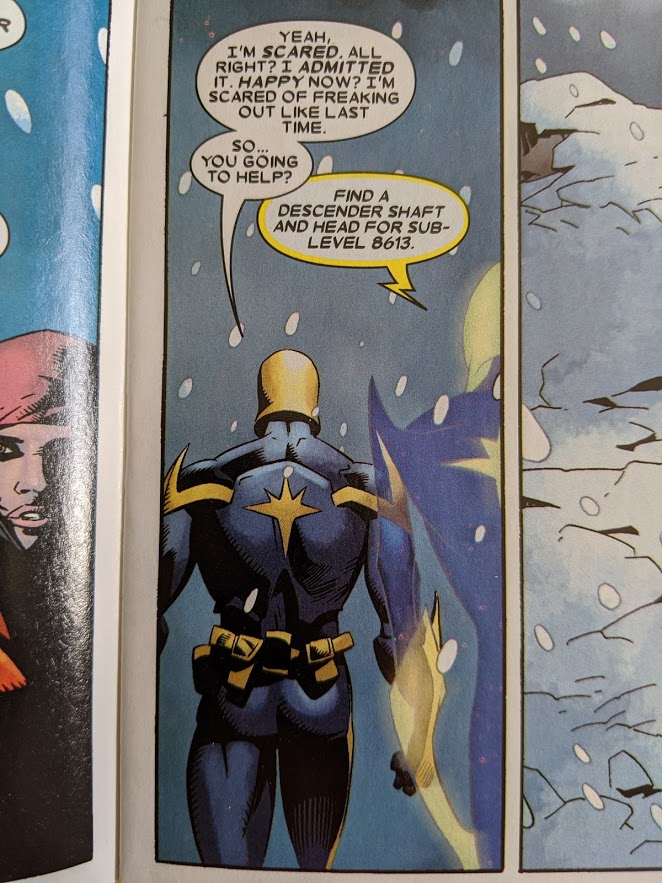 This is from Annihilation Nova and i'm going to use the star pattern on his back because I like it better than the three golden circles on Sam's costume.
Like this.
This is the MCU Nova corps uniform that is at Disneyland at the Guardians of the Galaxy - Mission: Breakout ride, which was super cool to see. What i'm going to take from this is the more armored look. I think this will be easier to make more realistic and is better then a dude just in spandex. Also I think i'm going to try to have the circles on my costume light up like they do on this one.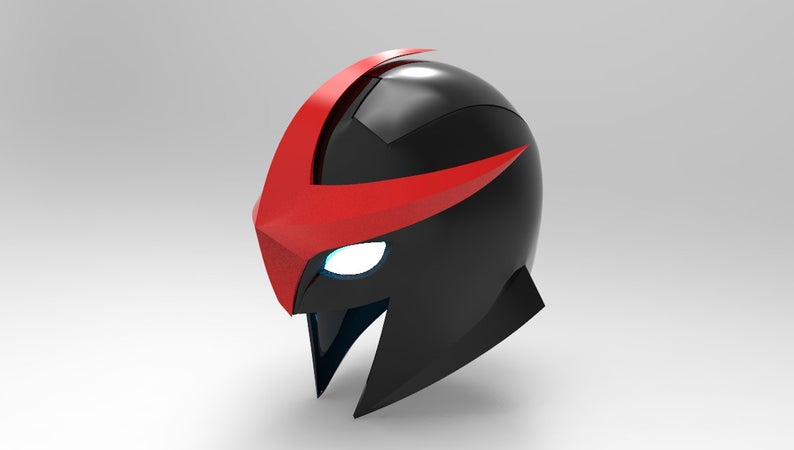 This is a 3d model for the helmet that I bought on Etsy by Maleventum 3d that i'll be printing.
3D Model for 3D printing by Maleventum3d
(Their Page)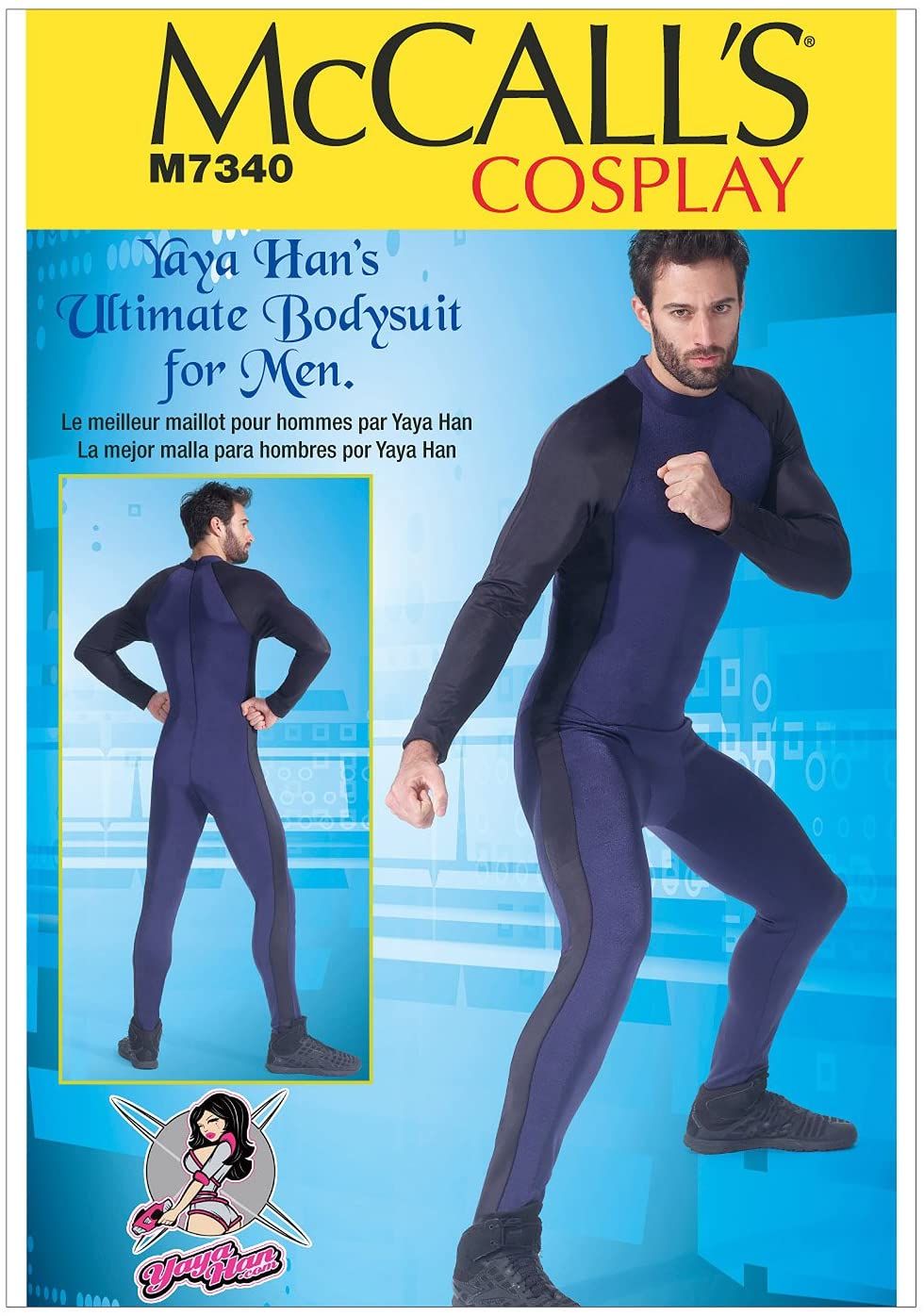 As i'm not a terribly experienced sewer, i'm going to use one of Yaya Han's patterns for the under suit. This one is McCalls M7340 and you can get it at Joann's or Amazon.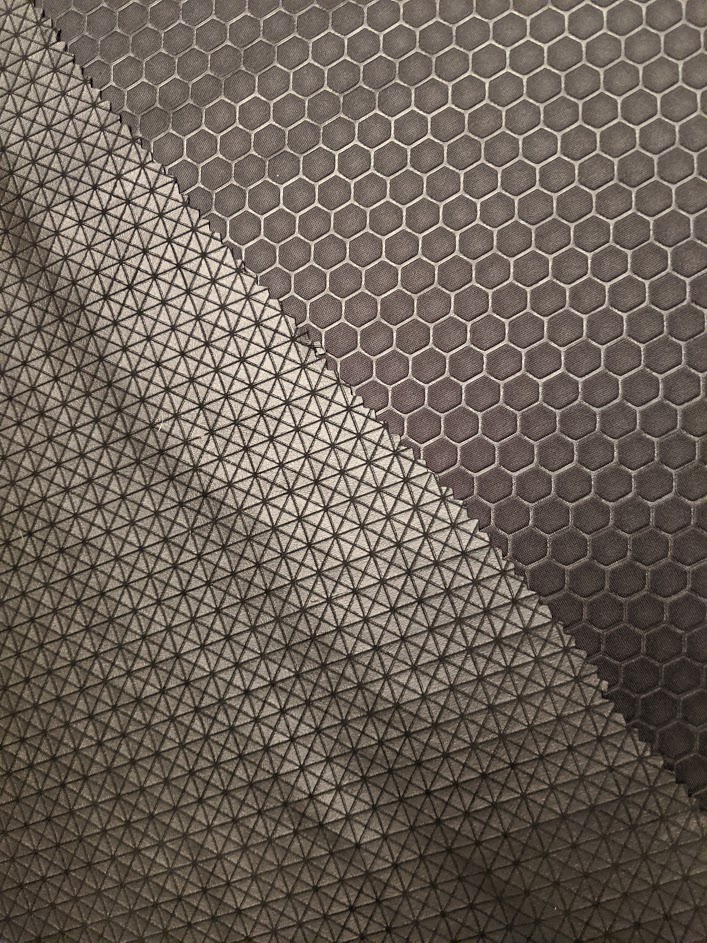 These are the fabrics that I'll be using, they are also from Yaya Han. I don't know what they're called specifically, but I am really digging them. They were a bit spendy, but I think they'll be worth it. I'm going to use the square pattern for the main parts of the suit and the hex pattern for the accents. You can get these at Joann's.
The Nova Prime Page
Also The Nova Prime Page is a super cool website all about Nova and has a good page all about the different costumes through the years.
That's all I've got for now, here's my progress on the first part of the printed helmet!