Hey everyone! I figured it was about time to move my progress from arsenal to overall..again I'd like to thank the Vinmanmac for his great templates they have been a god send! Also Hez his bio's are amazing (I got a great deal on mine 2nd hand on ebay $82! I confirmed with Hez that it was an original made by him.)
update
finished groin and ass armor weathering and added belt buckle*
So far I have my hez scar bio (primed and painted silver still requires weathering)
tri-laser setup from casey the biohunter (top quality and great guy to deal with)
a semi-janky mr i style suit I bought off a member here on the cheap (I figure most of it will be covered up with armor anyways so no big deal)
some cheap monster hands I'm going to repaint and sew my own gloves into for a better fit.
I've crafted my shoulders and bicep armor out of sintra (1 side is finished the other needs weathering and assembling)
Have the basis of my torso armor completed out of sintra.
completed groin and ass armor out of foamies for comfort and flexibility I still have not weathered them either.
a couple rabbit pelts for my loin cloth under the ass/groin armor.
and my wristblade gauntlet made out of sintra and foamies.
a yard of nice leather for under the rabbit pelts and to wrap my wrists and shins up.
work to be done:
and I'm not gonna use pred feet I'm just going to armor up my old Navy boots with sintra plates (converse spec-ops boots, give me 2 extra inches on top of my 6'1 and super confortable)
Well i think that's it guys here are the pics I'm not going to put all the ones I had in arsenal in here just the important ones! I hope you guys like my build and I hope it helps people out that are on a budget. I'll update it often (because i'm unemployed right now so I got plenty of pred time I guess..hah)
anyways..
Thanks to the Lair for everyones tutorials and everything..I think I covered it all so far.
bomb gauntlet inner workings (G/Fs buddy built this for me half the lights come on while the other are off then visa versa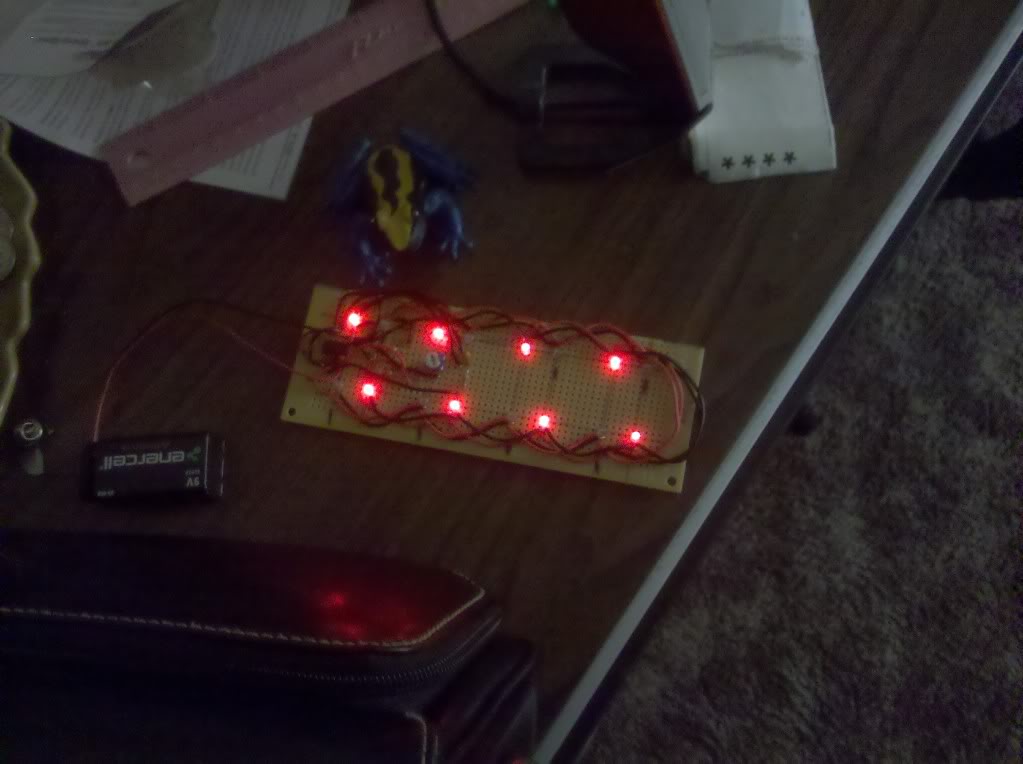 bomb gauntlet test fit
finished w/cut out symbols in foamies looks good I could have put some dividers but I was lazy though I wish I would have done it, would have improved the look
Hez scar w/biohunter's dreads, tri-laser, and eye mesh w/trophy necklace made by girlfriend w/love..lol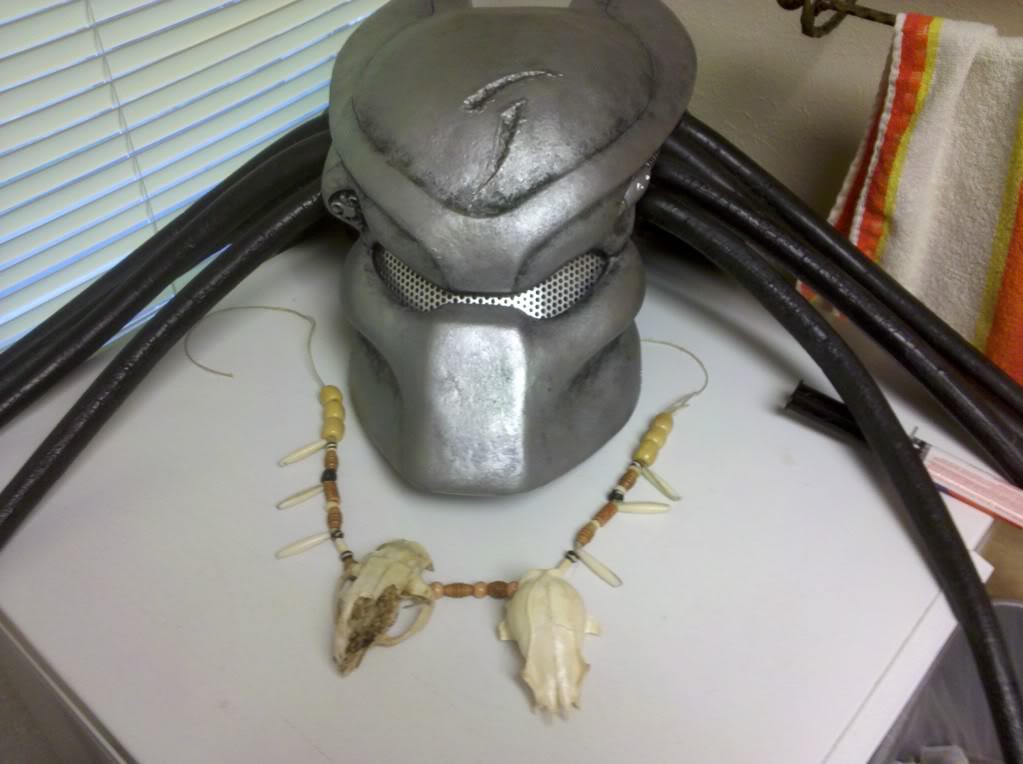 tri-laser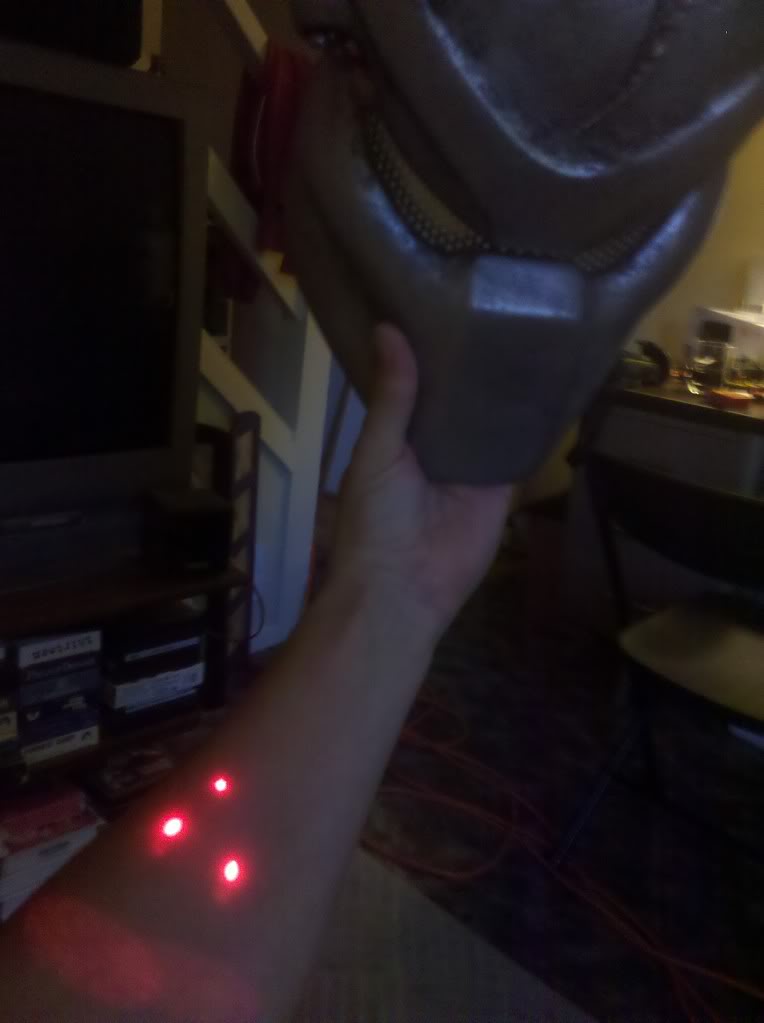 trophy rack on chest armor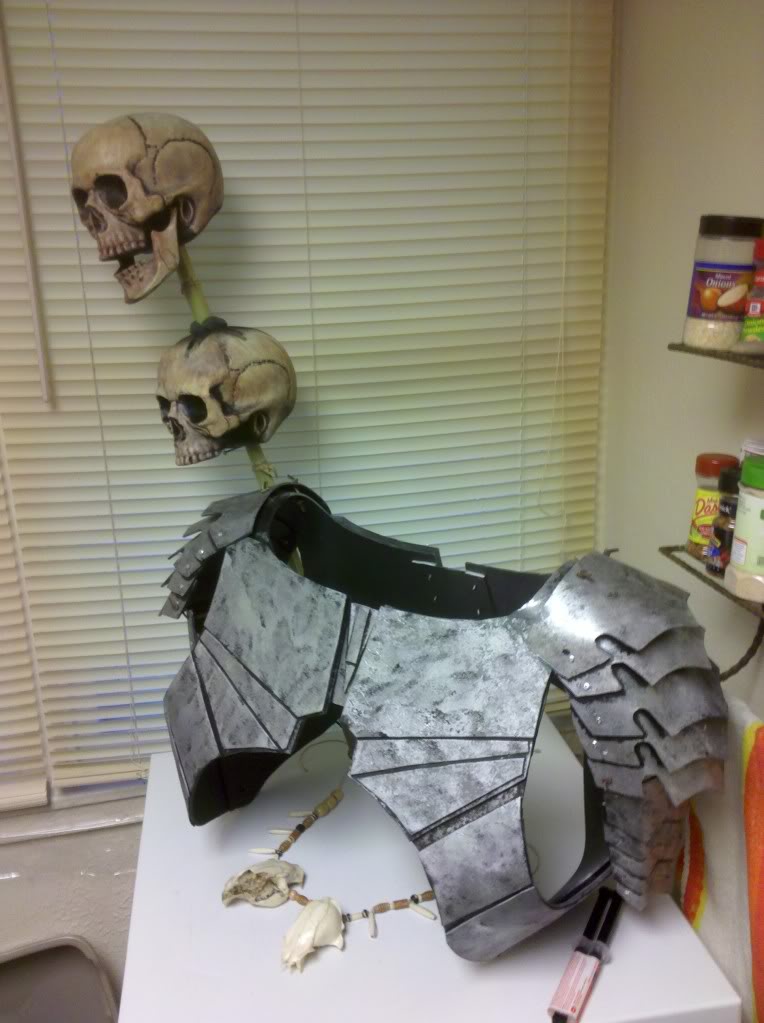 Hez scar w/biohunter dreads in a bicycling helmet.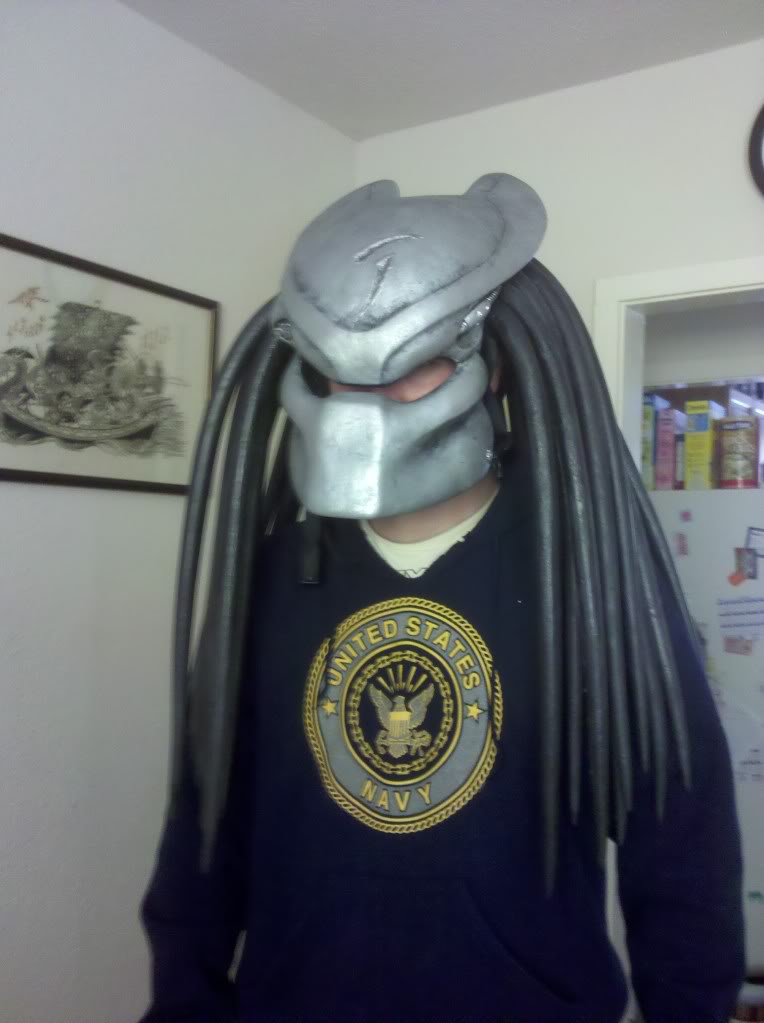 the back
w/out bio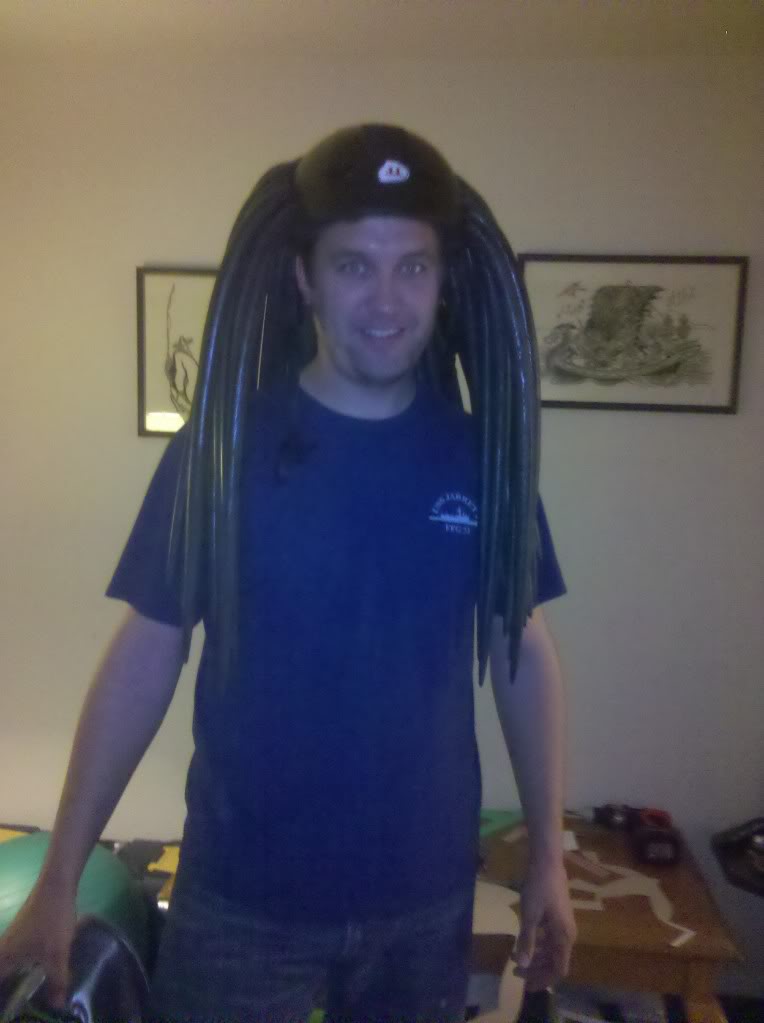 shin armor no weathering yet obviously should be done soon. they aren't the most comfortable but they'll get me by.
finished shin armor
shoulders from the templates beginnings of the torso armor
torso built with foamy accents
its comin together! not done weathering and still need to attach other shoulder armor
finished chest armor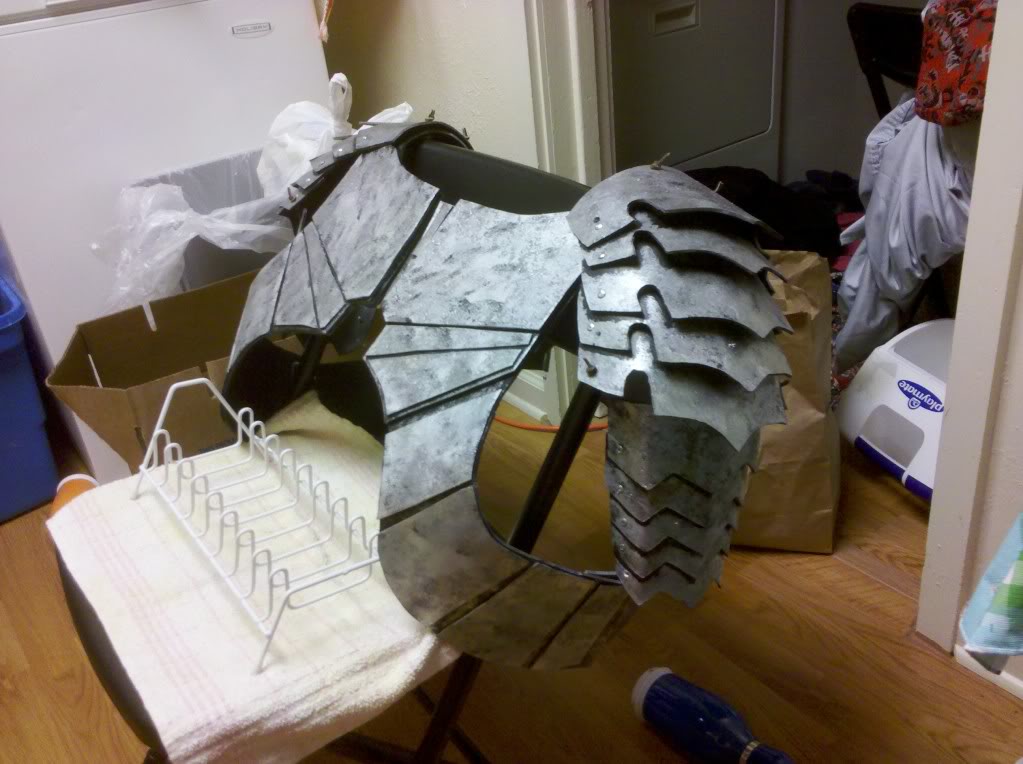 skull bandoleer compliments neo kazama
bomb gauntlet base coat
bomb gauntlet w/silver
wristblade construction 1 piece of sintra from a custom template I made with foamies for accents
The gauntlet top is 1 piece of sintra, and both blades are a single piece of sintra bent in the middle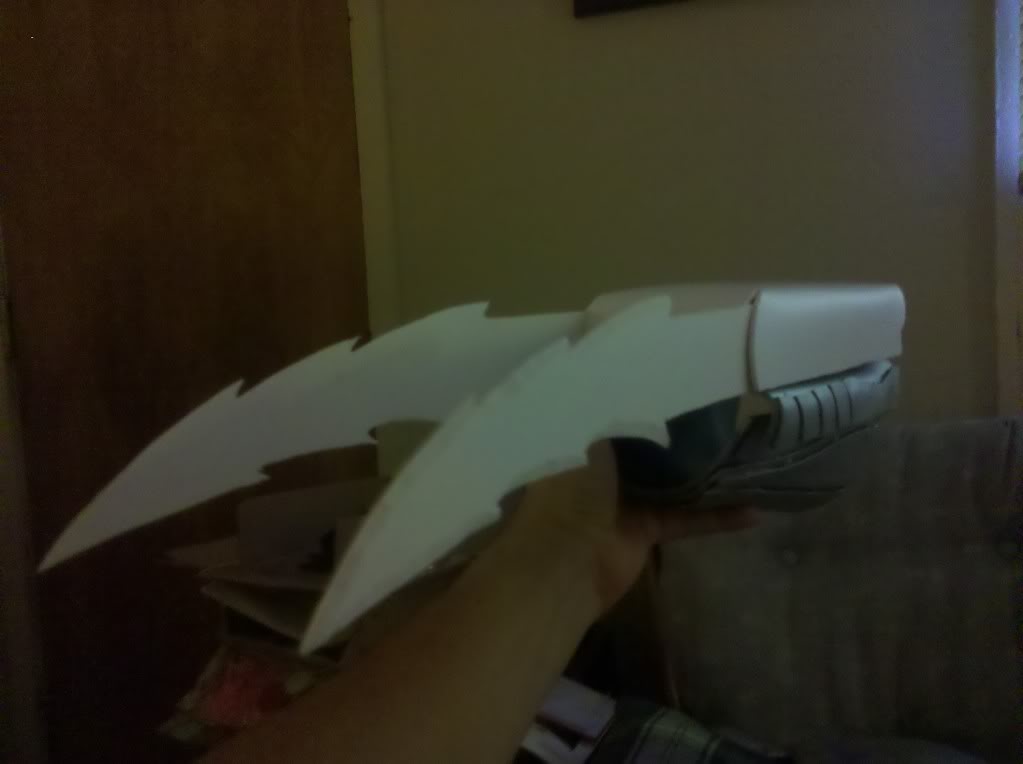 final gauntlet with foamie accents and sprayed silver no weathering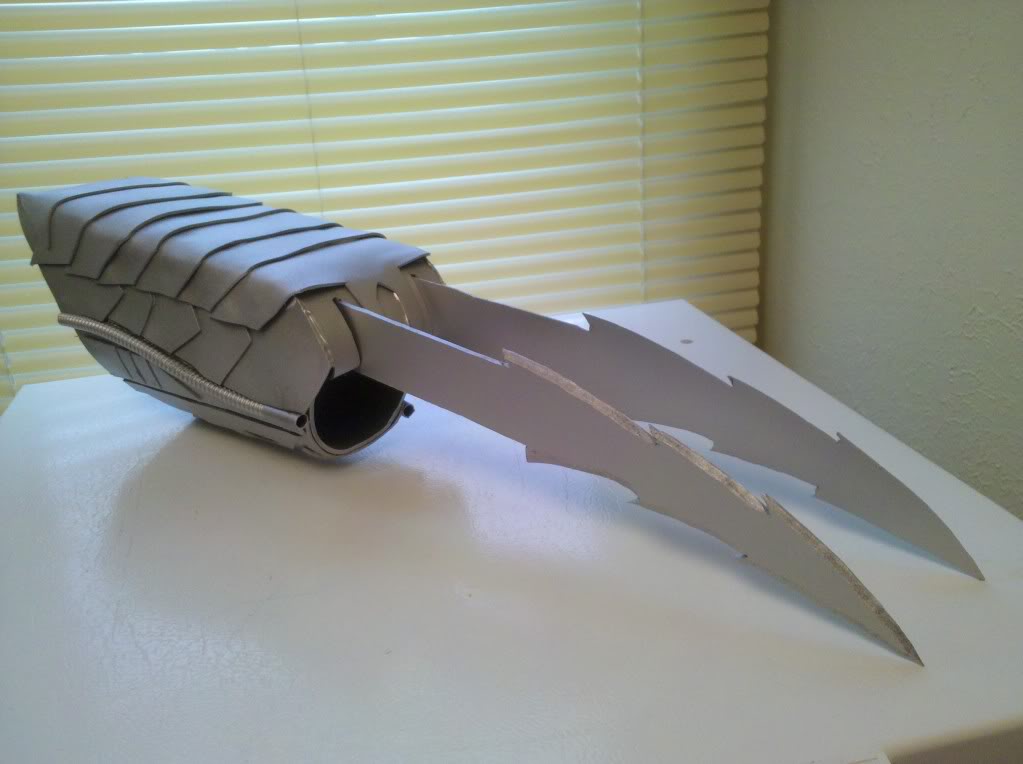 weathered gauntlets with my Greddy inspired 98 civic Si ~_~
groin armor made from foamies with the rabbit pelt to preview its looks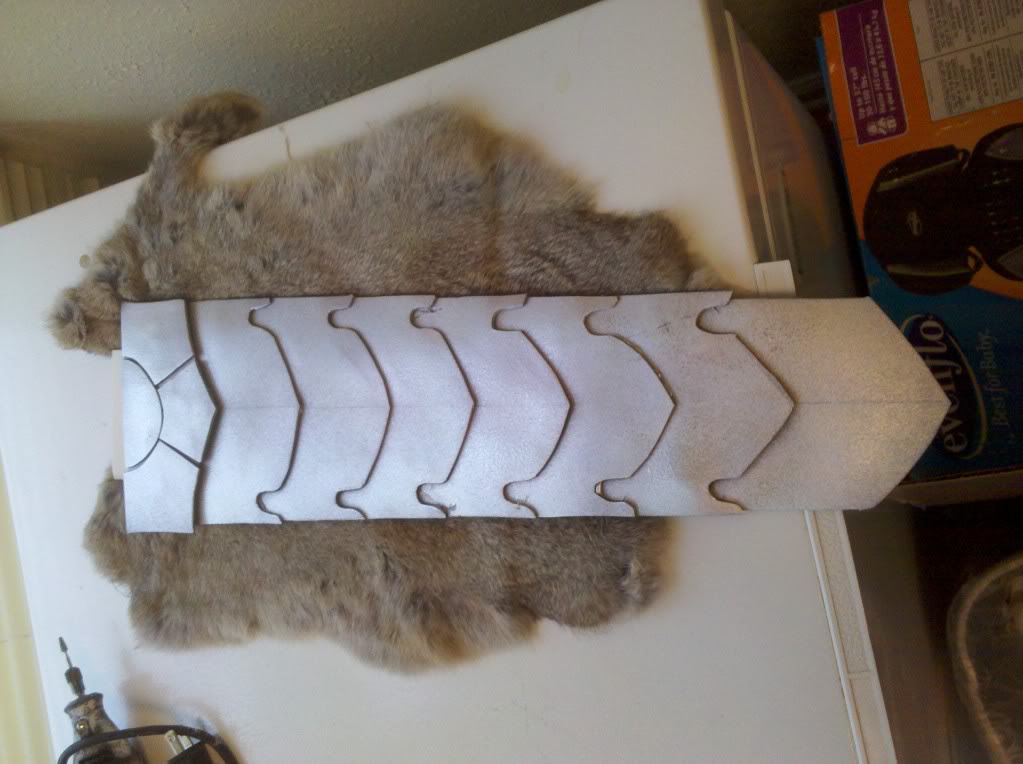 finished weathering on the groin and ass armor and completed a belt buckle and painted/weathered it
close up of the belt buckle
cheapo monster hands on ebay you can find them under "demon hands" they have a little glove inside and the latex is just on the finger tips and the top of the hand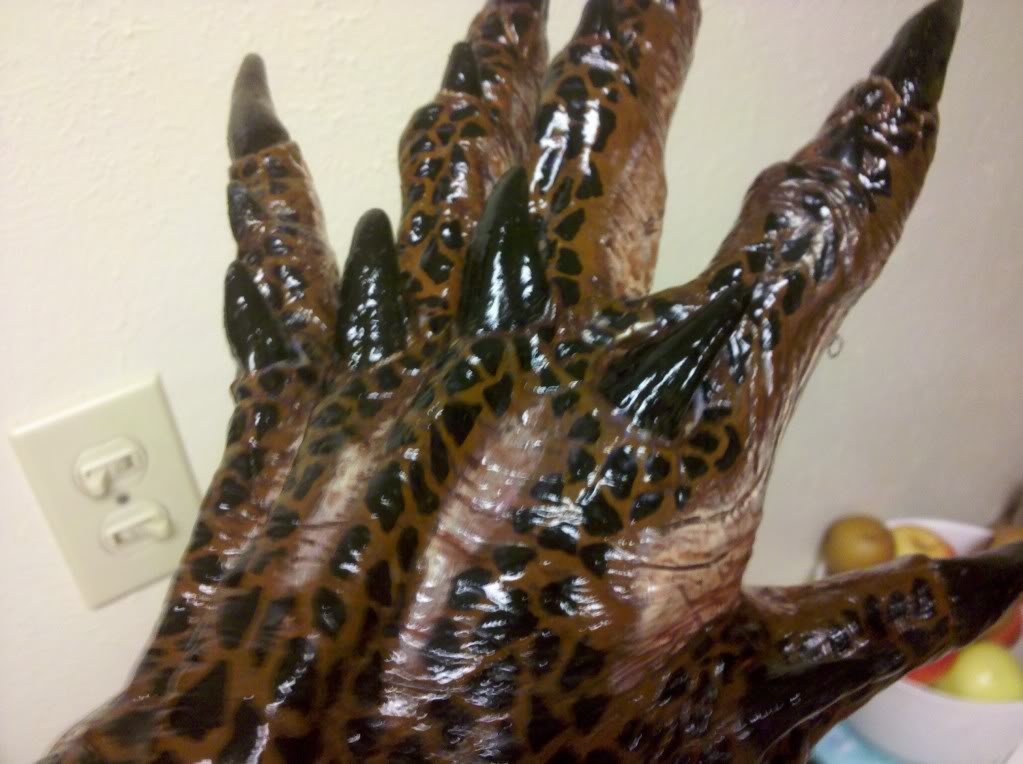 sneak preview of everything together so far remember like the title says its a work in progress!
Enjoy guys! comments and criticism are encouraged, but remember I am on a tight budget so the majority of things are homeade or cheap and improved upon.
Thanks for looking.