Hello there! Pretty new to the site. The last time I posted I had been working on a few things and I feel like it is time to share the pictures of the finished products! I just started costuming about a year ago, and have only made a few costumes. Any advice and certainly tough, critical criticism are welcome!
Sweet Tooth (Twisted Metal)
Last minute costume, made probably in a week. The mask is the first latex mask I have ever made that used a mold. Buckles are attached to the tops and side along with some fun clown hair. This was the only part of this costume that I made.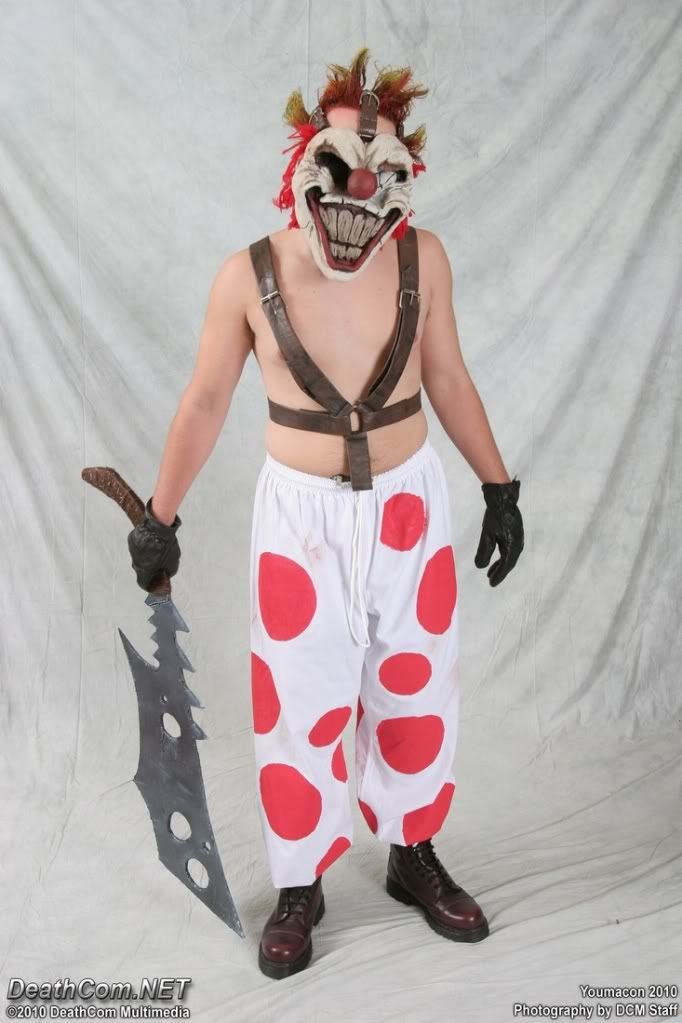 Silent Hill
First costumes ever made. Made in about a month, with the help of friends. We made three nurse costumes, and the Pyramid Head as well. These were the first latex masks I ever made, and were done in a not so professional way, in which we just layered latex over the clay sculptures. All the distressing and texture on the dresses, hats, and pyramid shift is done by me. I did not make the butcher knife, and only painted and distressed the Pyramid helmet.
Bioshock Big Daddy
Certainly a HUGE inspiration from Volpin. Who's an amazing guy, also incredibly sweet.
This is the second costume we ever made. Took about a half a year to make with the help of my boyfriend. All the painting, distressing, and texture is done by myself. A lot of the sculpting, resin and the basic building process is a combination of both of our work. Everything lights up, and of course the drill spins. I wish that the hand looked better, but we had taken these at the end of the day and the darn thing would just NOT stay in place. In the group picture I did not help make anything on the little sister dressed in blue.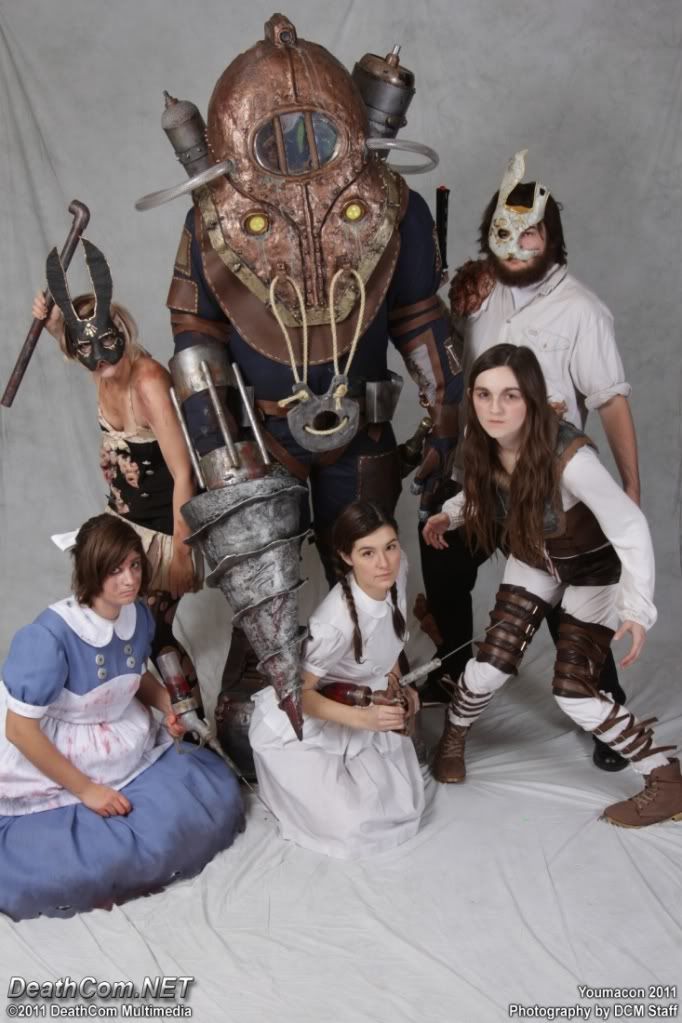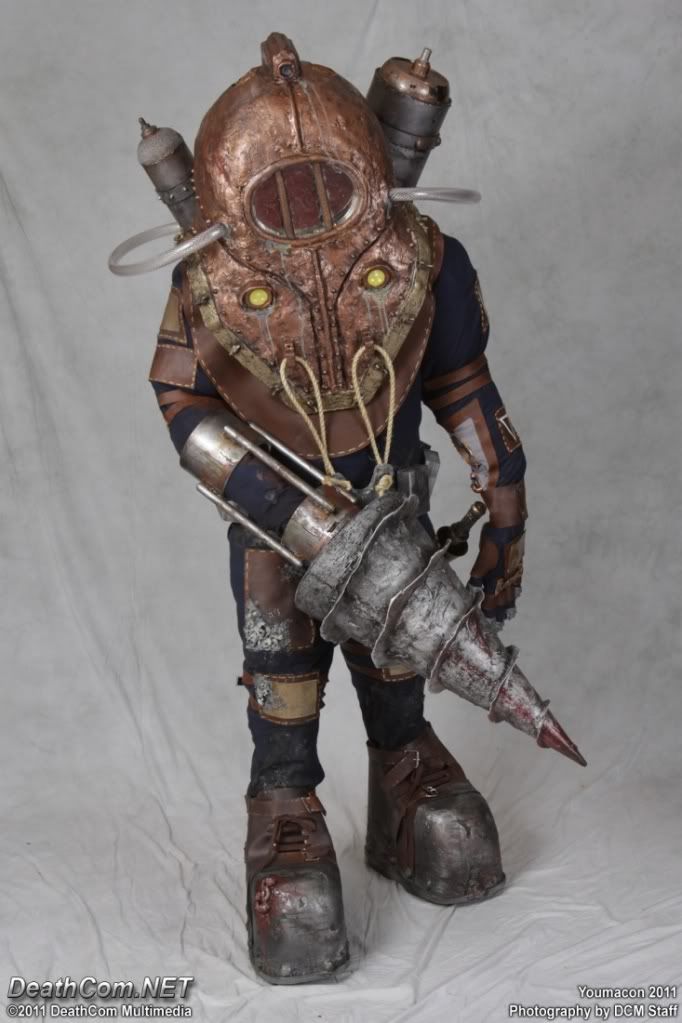 Bioshock Splicer
Dress was bought and then distressed. I made the guts and glory out of (don't hurt me) expanding foam, as a totally last minute addition to the Bioshock group for my friend.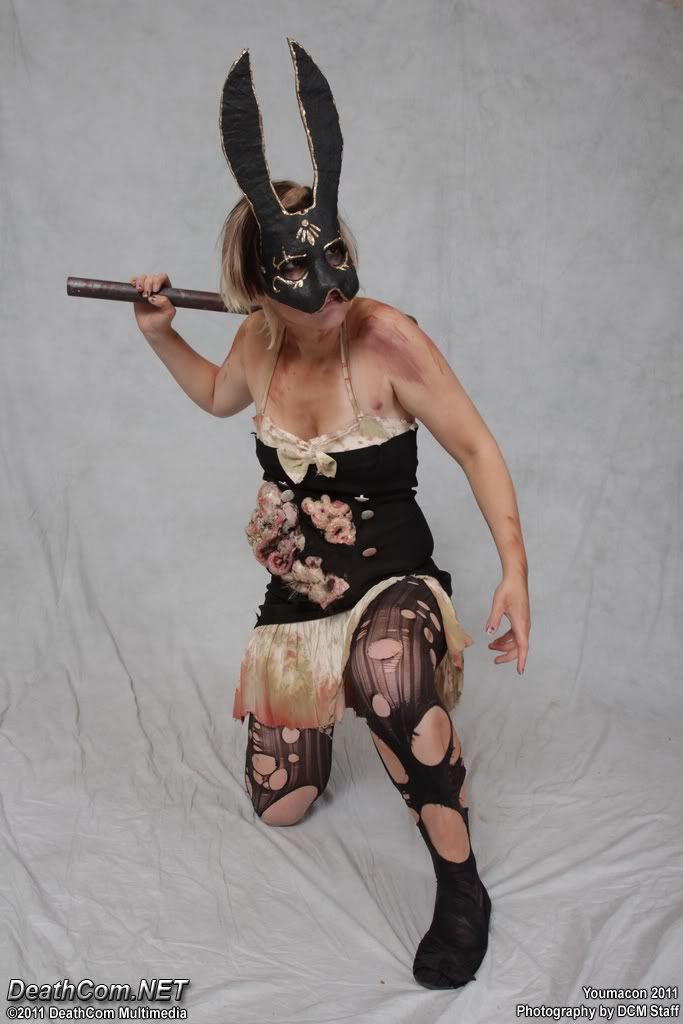 Eleanor
Only helped made the chest plate. Again. Last minute because my friends always wait until the last minute! Haha. We made it in about three days, and I painted it in the hotel room the night before it was to be worn. It shows.